Pakistani actors work really hard to provide entertainment to their viewers. Many of these experienced actors and some of the new ones have discussed their likes and dislikes in different interviews. After reading or watching these interviews, their personalities and priorities are easy to assess. While some of these actors have fun socializing in big parties and events, there are others who do not attend such social gatherings. These are the actors who have a really close circle of friends whom they meet every now and then but when it comes to socializing otherwise, it is definitely not a priority. The way some of these actors expressed their feelings also shows the difference between reel and real life.
Few of the actors on this list might appear to be really fond of socializing on social media but that is actually not the case. There are others, whose social media accounts also reflect their actual personalities and priorities.
Here is the list of those Pakistani actors who do not like to socialize.
Imran Abbas
It won't be wrong to say that Imran Abbas' off-screen personality is completely different from his on-screen persona and even his social media presence. He is an old soul who has always liked to challenge himself. He grew up in the company of renowned poets and writers. These people left a lasting impression on his mind. Imran Abbas' off-screen personality outshone when he was interviewed by Samina Peerzada. He was both honest and candid in his interview. It was then that he shared what kind of a person he actually is.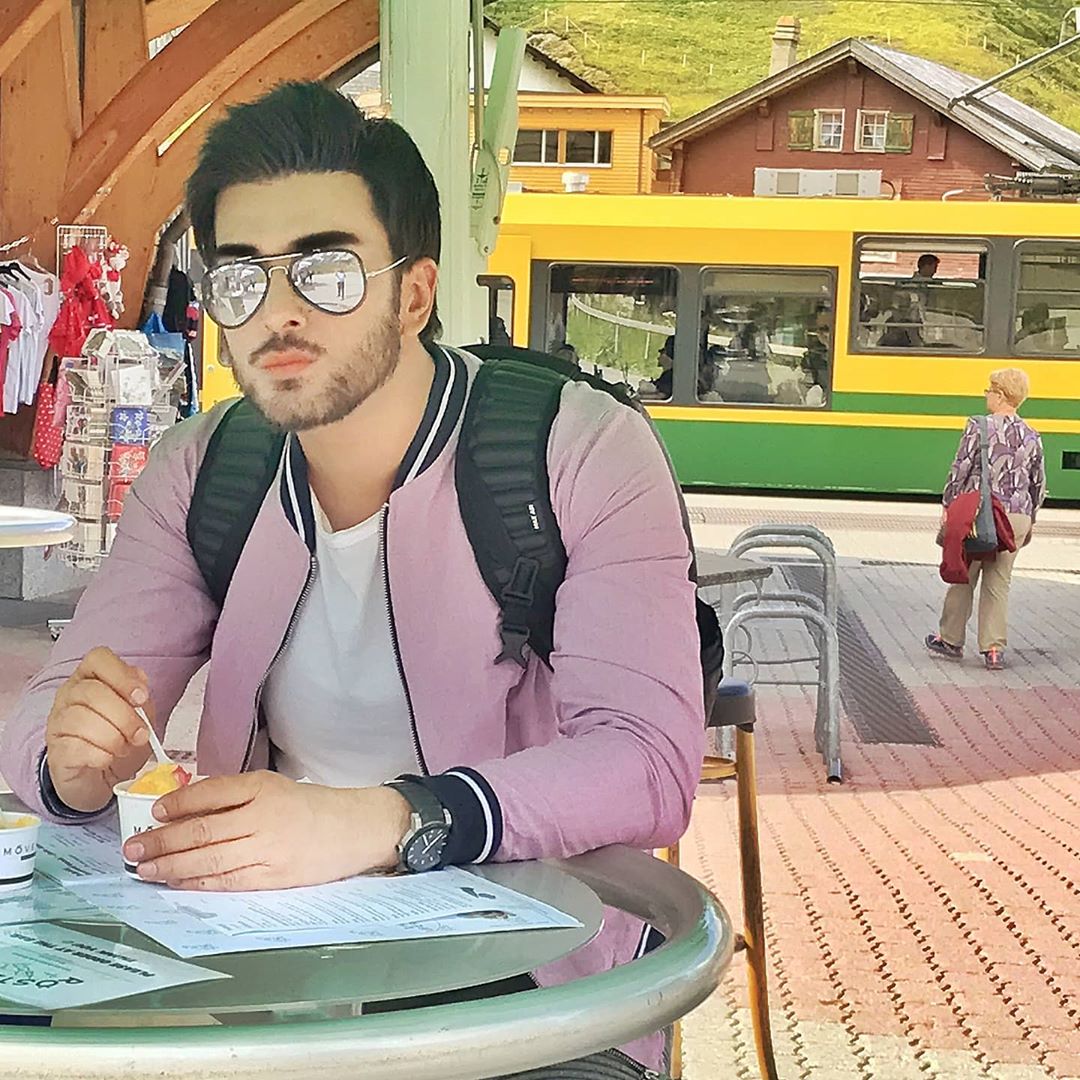 Imran Abbas avoids socializing altogether because after all his experiences in life he has come to the conclusion that time is precious. This is the reason why he wants to be very careful about where he invests his time. He also feels that he is in a position where he does not need to socialize in order to stay in the game. He has already proved himself and made a name for himself therefore now he has the option of not attending parties and award functions if he does not want to. Therefore he makes good use of the option by avoiding people altogether. He makes sure that every interaction he has of this kind 'profits' him in some way. Imran Abbas takes his time and company really seriously which is why he is the first name on this list.
Ayeza Khan
Ayeza Khan's social media handles are always buzzing with activity. She loves dressing up and she also gives plenty of interviews. She is also an actress who has done a lot of work on television in the past few years. Apart from everything else, she is also a mother of two beautiful children. Ayeza has mentioned in many interviews that even though she is focused on her work, family for her is always a priority. This is the reason why Ayeza not only stays away from socializing but she also makes sure that her working hours are such that she has enough time for her family.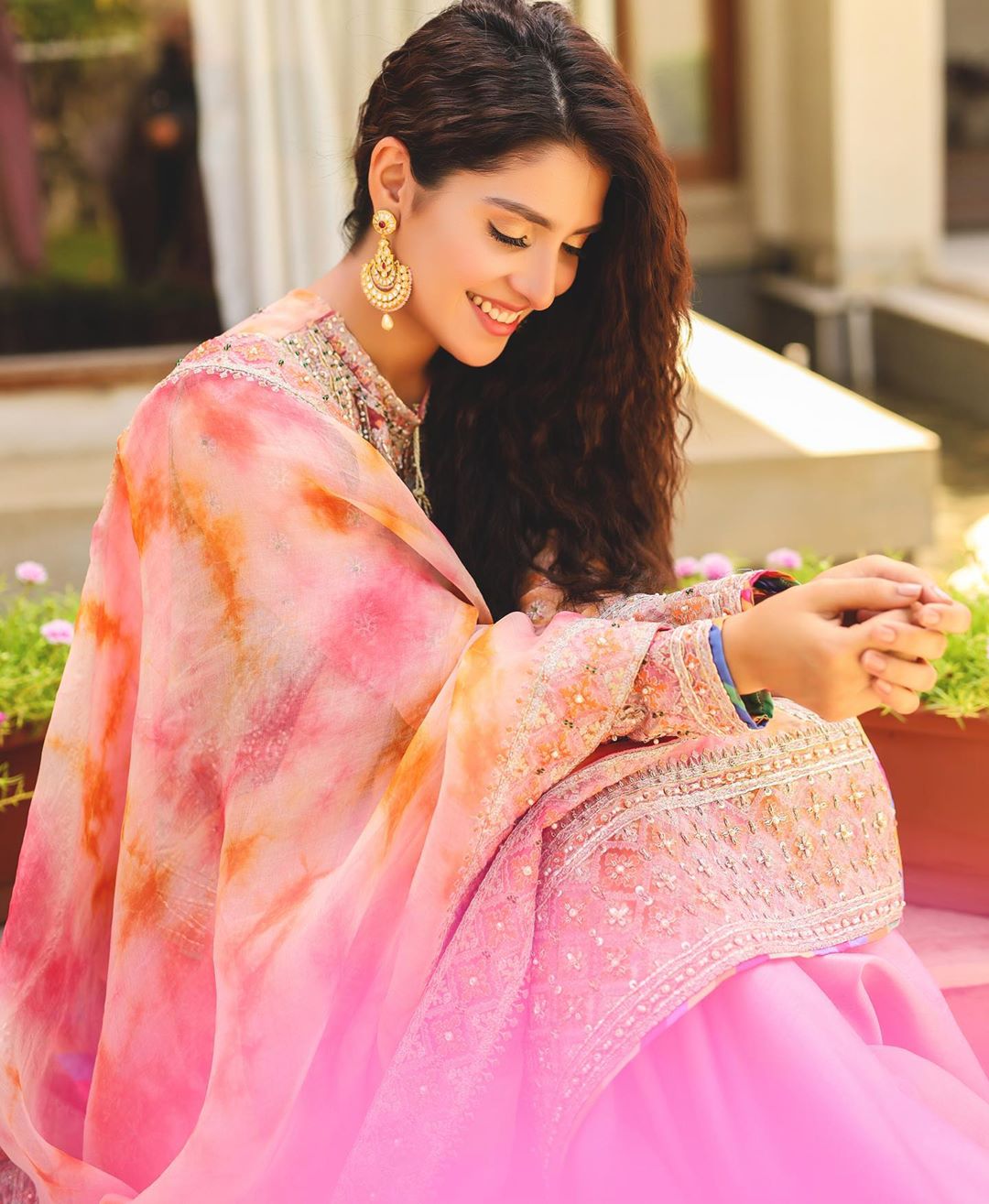 In an interview, Ayeza Khan shared that she strictly believed that socialization and parties were not a priority for her. On the contrary, she wanted to be a role model and show how far hard work can take someone. Ayeza wants to put all her energy into her work and give her free time to her family. Even when Mere Pass Tum Ho was such a massive success, Ayeza Khan left the special show early to celebrate her birthday with family. Even though she is such a popular celebrity, she only has friends who are in some way connected to her family. There are clearly no friendships for Ayeza Khan outside the family!
Sarah Khan
Sarah Khan has a huge fan following, right now the viewers are really liking her performance in drama serial Sabaat. She is also one of those actresses who do not socialize a lot. She likes going to award functions but she has not attended a single showbiz party so far. This just goes to show that attending these parties is optional and an actor can make it big without being a socializing like that. Sarah Khan has also made it clear in many interviews that she has some principles and limits which she does not want to cross at any cost.
In another interview, she shared that even when she on the sets of her dramas, she usually reads a book and does not like to talk with anyone. Sarah is talkative but shy at the same time therefore she takes her time opening up. She is of the opinion that one should be very careful with who they strike a conversation. This is why Sarah makes sure that she does her work on the sets and come back home. She has some close friends in the showbiz industry but she does not like to socialize in general.
Noman Ijaz
Noman Ijaz has been associated with the showbiz industry for more than 30 years. In all these years he has seen many new artists come and go. While sharing his thoughts about award shows, he already made it pretty clear that he does not go to such functions. He thinks that asking a much younger artist to give an award to someone who is so senior makes no sense. Apart from that Noman Ijaz only believes in having a few close friends and that too are people who he has worked with since he started the career. He is really choosy about who he lets in his world.
While taking his interview, Iffat Omar shared that on the sets now Noman does not like interacting with anyone. He chose to sit in a room without air conditioning to avoid socializing with other members of the cast. Noman Ijaz feels that he is mature enough to know now that you cannot be 'friends' with everyone therefore he likes to keep his distance from people. He is definitely someone for whom socializing is not a priority.
Zahid Ahmed
Zahid Ahmed is one of those Pakistani actors who have embarked on a spiritual journey. Even though he continues to work in the industry, there is a clear change in his personality. He has been talking about this change in his recent interviews. On this path of Islam, there is in his opinion no space for partying and socializing. He shared in an interview that he was always an introvert but he used to attend showbiz parties. Now, he has stopped going to them altogether because he wants to put his time to good use. It is a change that his wife is finding it hard to accept!
It is good to know that these Pakistani actors have such a mature approach to life. There are very few actors who have talked about their choice of not interacting in the showbiz circle since it obviously takes a lot of guts and honesty to share something like that. Will Zahid Ahmed be the next person to bid farewell to acting like Hamza Ali Abbasi? It seems highly likely.