Pakistani celebrities are beauty conscious just like all the other celebrities in the world. They feel more confident on-screen when they think they are looking 'perfect' from every angle. With the advent of cosmetic procedures, more than ever these celebrities rely on such cosmetic surgeries in order to correct what they feel are 'imperfections'. Most of these celebrities do not like to talk about the procedures they got done.
There are also those who openly declared that they got nose surgery done because they were not happy with the shape of their nose. In Pakistan, people are not too welcoming of such procedures. This is the reason why celebrities do not openly talk about these surgical procedures. There was a time when plastic surgery wasn't too common in Pakistan. Nowadays, it has become a regular part of the life of many people including celebrities.
[lwptoc]
What Is Cosmetic Nose Surgery
A nose job is technically called a Rhinoplasty. There are some people who get Rhinoplasty surgery done because they might have some medical condition but cosmetic surgeries are solely for enhancing one's looks. These nose surgeries can change the shape of the nose completely which changes the overall look of the person who is getting it done. Before this was an invasive procedure but now through fillers and threads, cosmetic surgeons can make changes in the shape of the nose.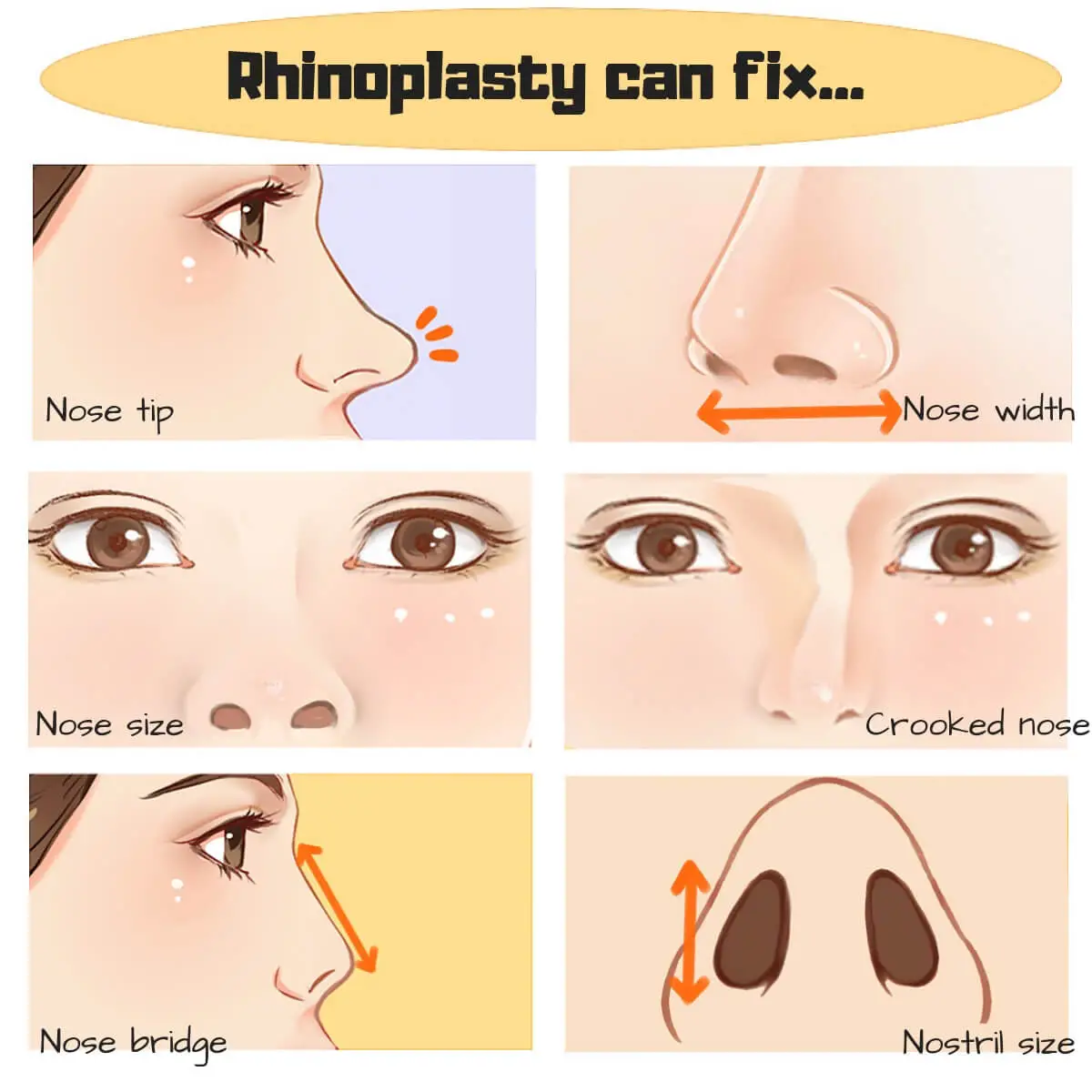 However when a surgeon needs to make dramatic changes in the shape of the nose then they need to cut the bone and this takes a lot of time to heal. If these surgeries go wrong, the person who gets them done might have to bear with a lot of inconveniences since it can lead to swelling, and of course, it affects the appearance of the face.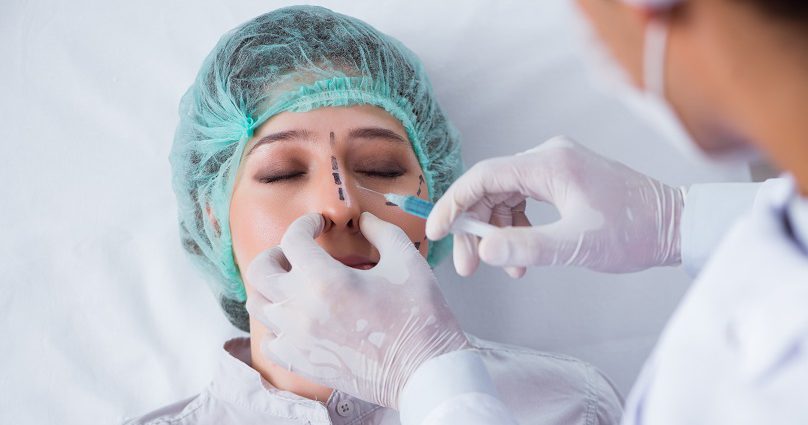 If done right it can do wonders for the person getting it done since it can bring about a major change in the overall look of the person. These are the various ways in which people get their noses 'fixed' with the help of cosmetic procedures. Just like other cosmetic procedures, the results of fillers and thread lifts last for some time and then they fade away.
Pakistani Celebrities & Nose Surgery
There are some Pakistani celebrities who got such surgeries done early on in their careers therefore some of us are used to watching them with these changes. There are only a handful of these celebrities who actually talked about these surgeries. When they did, some of them also faced criticism. The shape and appearance of their nose changed dramatically. For some of them, this decision turned out to be a life-changing experience since it was successful.
Here are those Pakistani celebrities who got nose surgery done:
Aisha Khan
Aisha Khan changed her look entirely by getting a few cosmetic procedures done. It is obvious that she got a nose job done when we look at the appearance of her nose in all these years. When she joined the industry her nose looks completely different. Now, her nose is narrow from the sides and the bridge of her nose looks different too.
Fawad Khan
Fawad Khan is the most sought-after actor in the Pakistani showbiz industry. He also got a nose job done early on in his career. This turned out to be a good decision for him since his nose job was barely noticeable and brought about the changes he wanted. There is a big difference in Fawad Khan's appearance when you compare the pictures from the start of his career. It is definitely not just the weight loss and the grooming, he also took help from cosmetic surgeons!
Ghana Ali
Ghana Ali is one of the only three Pakistani celebrities who openly confessed in a talk show that she got a nose job done. She was brutally honest about the reasons but her approach was not welcomed by the viewers. She said that she was not happy with the appearance of her nose since it was too big for her face therefore she got cosmetic surgery.
Ghana Ali's entire approach towards outward beauty was considered as recklessness and immature by many. She regretted saying what she did and she made sure she never talked about it again!
Hadiqa Kiani
Hadiqa Kiani is another Pakistani celebrity who confessed that she got a nose job done. When there was a major change in her looks people started questioning if she had gotten several cosmetic procedures done. That is when she said that she only got a nose job done and she never got any other cosmetic treatments done. The difference in her nose is pretty evident from these pictures.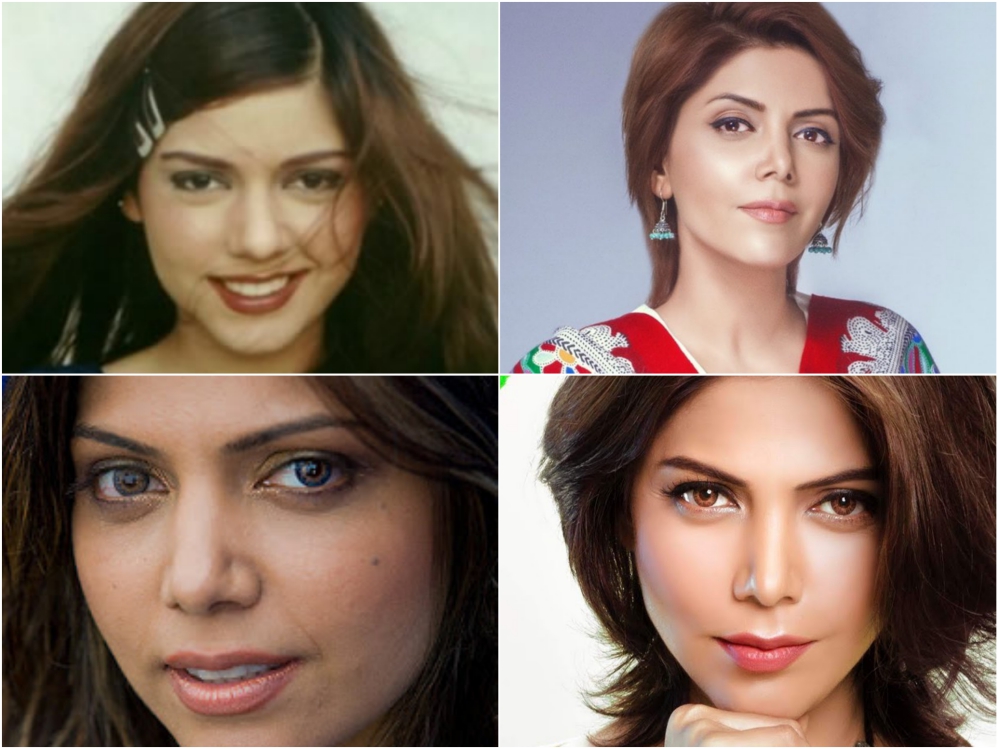 Humaima Malick
Humaima Malick got a nose job done many years back when such surgeries were not too common in Pakistan. She made sure that this nose job had minimal but desired results.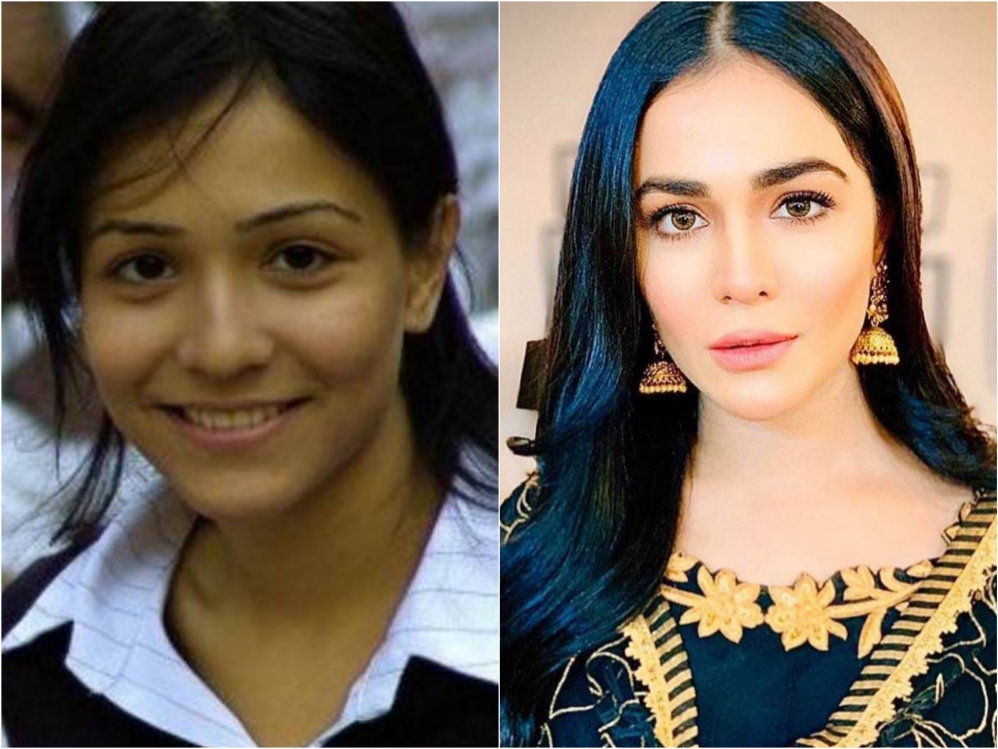 Maira Khan
It is pretty obvious that most of these celebrities who got nose jobs done, their noses look more or less the same. Maira Khan also got the appearance of her nose changed through cosmetic surgery. She has never talked about these procedures just many of the other celebrities on this list.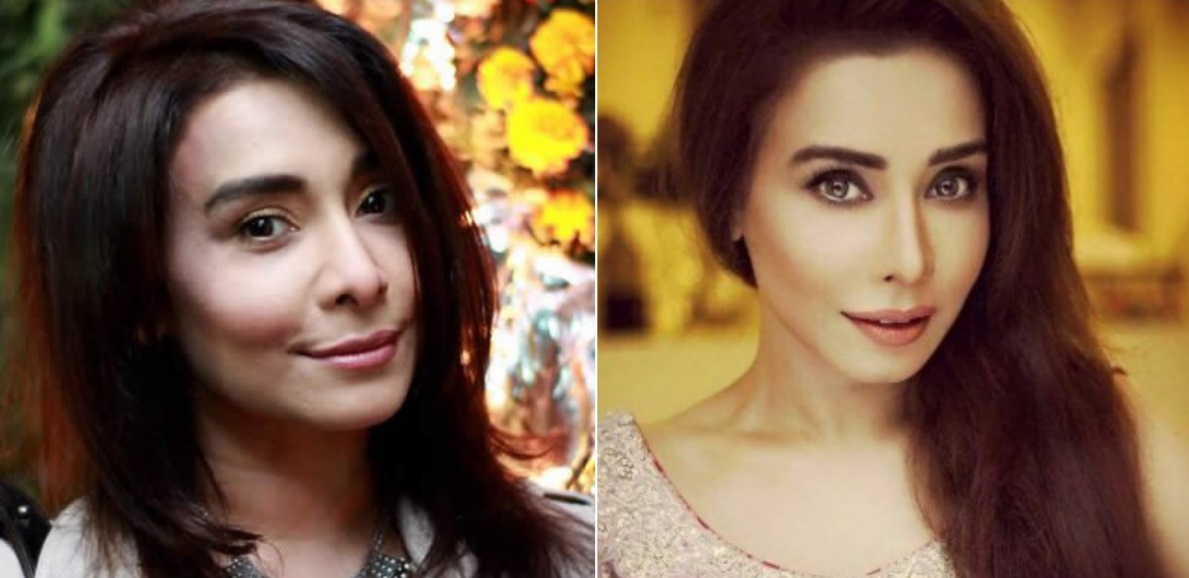 Mansha Pasha
If you also noticed the change in Mansha Pasha's appearance but couldn't really tell the reason behind this big change then let us show you what it is. Here is a picture on the left side from Zindagi Gulzar Hei and the other one is a recent picture of Mansha Pasha. Apart from other things, the difference in her nose is pretty clear. No one has even noticed this change in Mansha but these pictures make it pretty obvious that she got the treatment done.
Sabeeka Imam
Sabeeka Imam looks picture perfect in most of her shots. Her looks have definitely contributed to her success as a model. In order to keep up with the growing beauty standards in the industry, Sabeeka also got a nose job done. Now the appearance of her nose has changed completely.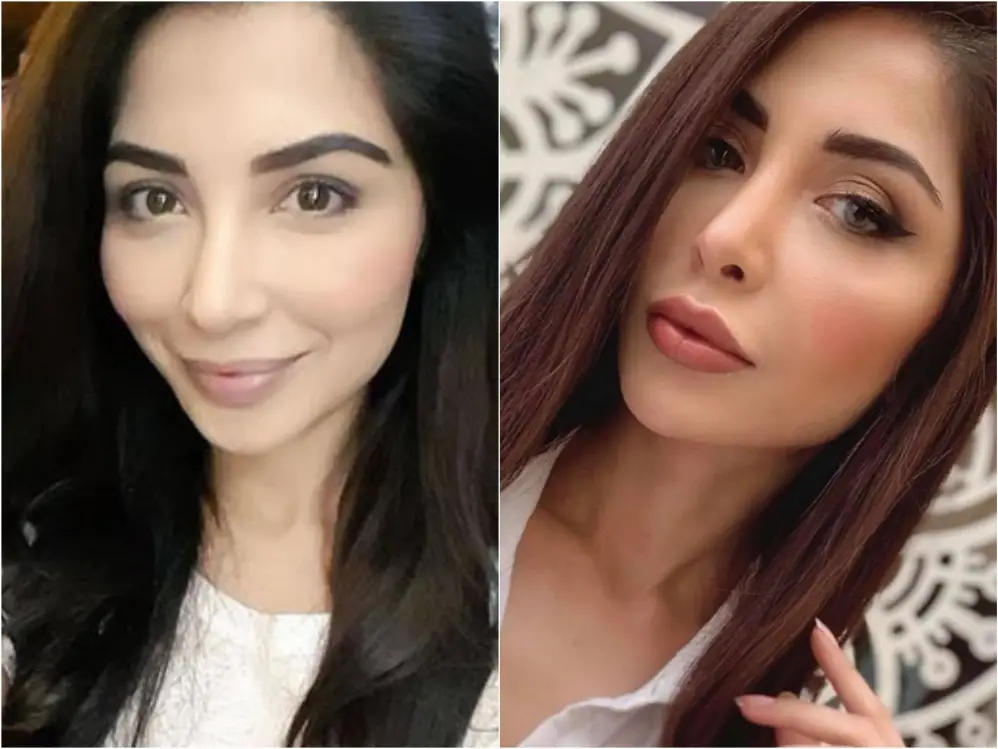 Sarwat Gillani
Sarwat Gillani got a nose job done a few years after joining the industry. When she made an appearance in Mata-e-Jaan Hei Tu she looked completely different. In her other dramas before this one, her nose looked more prominent especially the bridge of her nose. She got a nose job done and now her nose looks completely different.
Zahid Ahmed
Most of the viewers noticed the change in Zahid Ahmed's nose when he starred in Ishq Zahe Naseeb. Unlike most of the celebrities on this list, this was not a good change. Zahid Ahmed's nose looked more swollen and prominent than ever. At that time, Zahid Ahmed did not talk about the procedure he got done but the change was obvious. People were already speculating that he got the surgery done which went really wrong.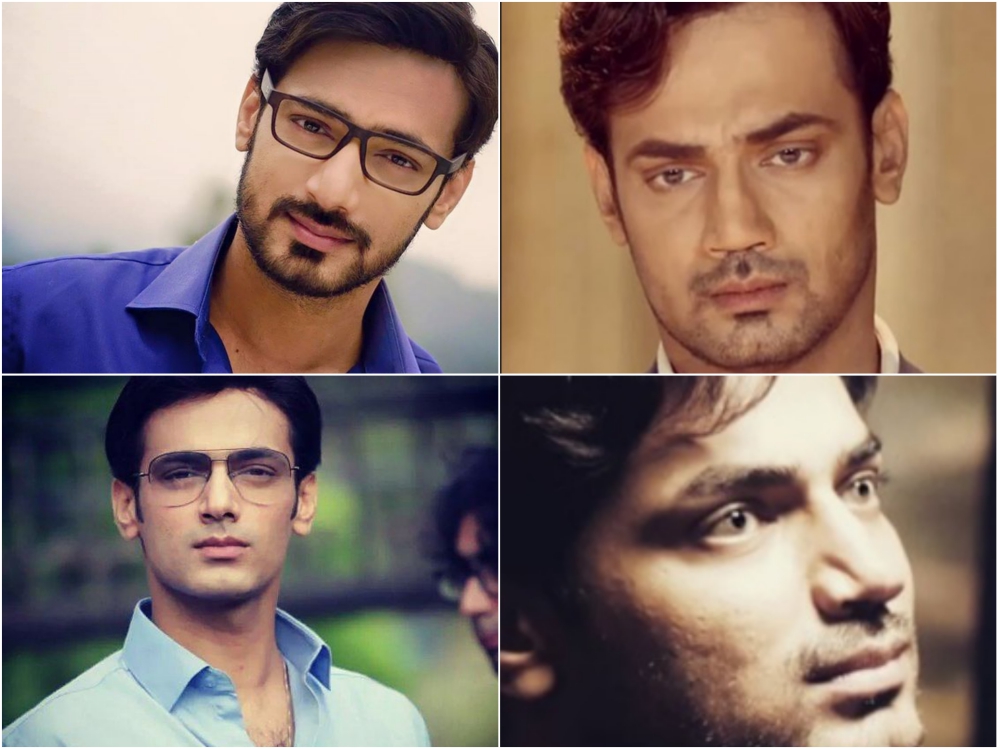 Later on, in a video, Zahid Ahmed shared his experience and the reasons why he decided to opt for the procedure. He said that he did not get the desired results after the surgery and this was a learning experience for him. He also urged his fans not to alter their looks because Allah is the best creator.
It is unfortunate and saddening that celebrities have to face such pressures and they give into them. What do you think? Share your opinion.