Ahad Raza Mir comes from a family that has always been very supportive of the choices he made in life. Ahad Raza Mir's father and grandfather both contributed a great deal to the entertainment industry.  His paternal grandfather was a film director. He was also the cinematographer for the first-ever Pakistani film, Teri Yaad which was made way back in 1948.
He was brought up in Canada. His father Asif Raza Mir shared in an interview that being brought up in a country with strict rules made his older son a more responsible adult. He was always inclined towards performing arts. Ahad Raza Mir feels that when he is in Pakistan, he is representing Canada and when he is in Canada, he is representing Pakistan.
As an actor, Ahad believes that no matter how popular he gets, he would always want to work hard and prove himself. His main goal has never been fame therefore he will always be trying hard to get himself recognized as an accomplished actor.
The fact that he has 'Raza Mir' attached to his name gives him a strong sense of pride but it also means that he has a great responsibility on his shoulders. Ahad takes this responsibility seriously.
[lwptoc]
Ahad Raza Mir Age
He was born on September 29, 1993. He is 26 years old.
Ahad Raza Mir Education
Ahad decided he wanted to perform from a very young age. Since his parents wanted him to get proper education before stepping into the world of entertainment, he decided to do BBA but after a while, he realized that this was not something he was passionate about and as a result, he switched to BFA (Bachelors of Fine Arts).
Ahad Raza Mir Father
His father is Asif Raza Mir, who is a legendary actor and producer who has given 40 years of his life to the drama and film industry. Asif Raza Mir stepped into the world of acting when he was only 17 years old. Even though his father was also a film director but he did not want Asif Raza Mir to be an actor. Since this was something he really wanted to do, Asif Raza Mir went against his father's will and started working in dramas.
Asif Raza Mir also owned A & B Productions, which was one of the biggest production houses in Pakistan. He runs a business and keeps on dividing his time between Pakistan and Canada. He supported his son whole-heartedly. He is actually really proud that the third generation of his family is going to be part of the Pakistani entertainment industry.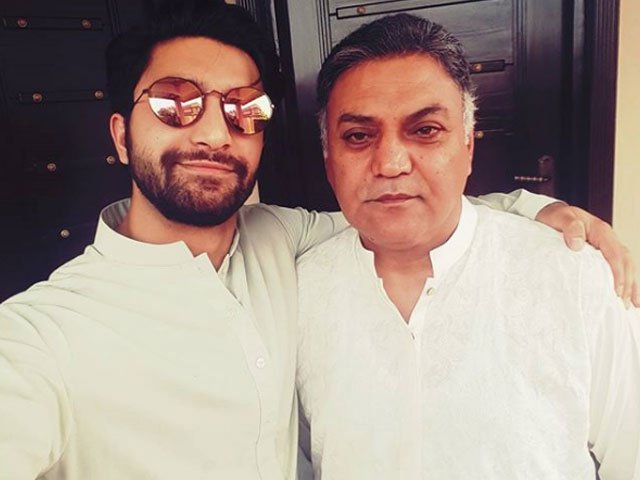 Ahad Raza Mir Mother
Ahad Raza Mir mother name is Samra Raza Mir. She is really active on social media, more than her celebrity husband and son. She is a working woman who also is a homemaker. She has a strong personality and is also liked by the viewers because of her sense of humor.
Ahad's mother is his confidant as well. He knows that all his secrets will be safe with her. She shared in an interview that she had worked hard to keep her children grounded. For her, it is really important that her children should respect people they associate with or come in contact with on a daily basis.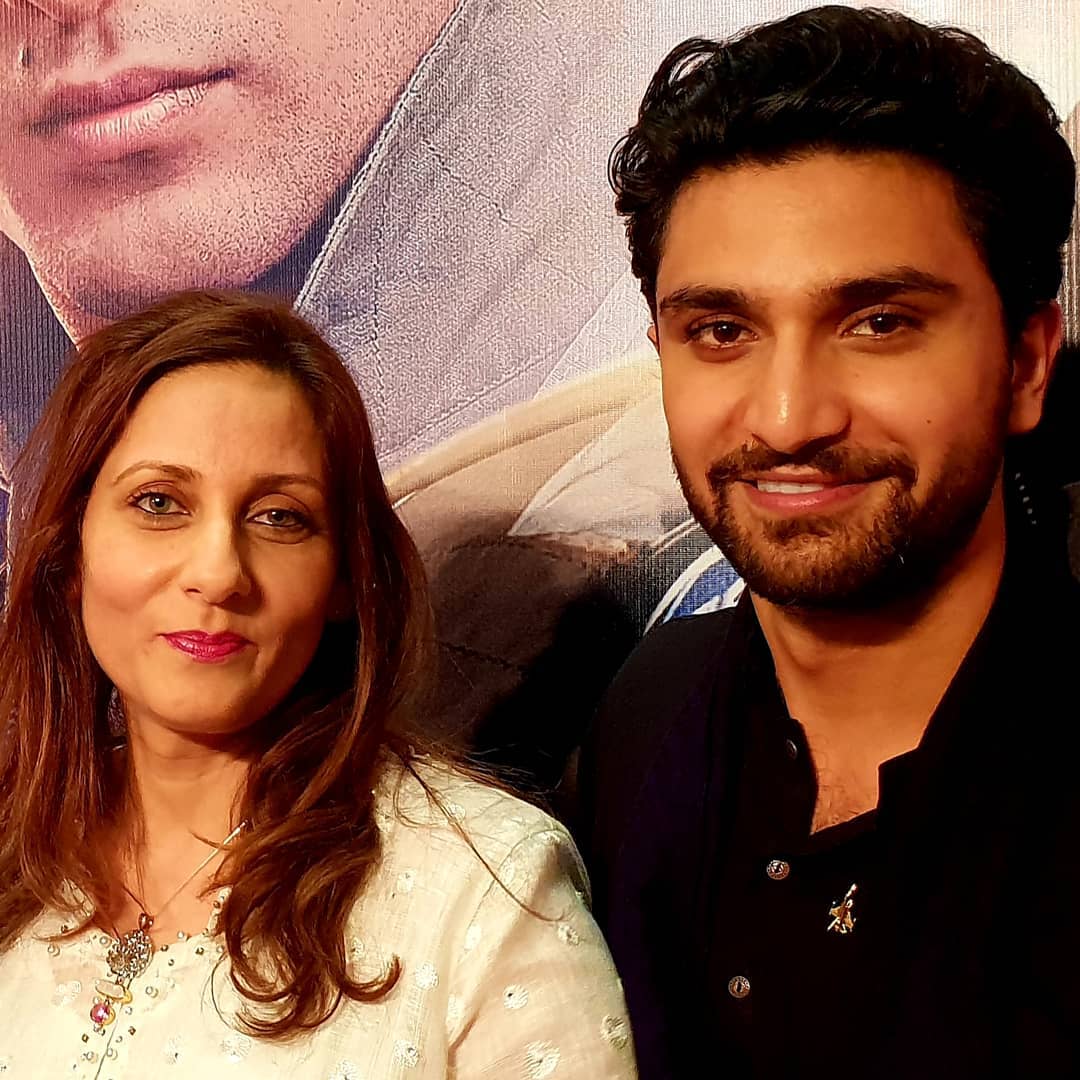 Ahad Raza Mir Brother
Ahad Raza Mir's brother's name is Adnan Raza Mir. When Ahad gained popularity, many people saw his brother's pictures as well and there were quite a few who thought he was even more good-looking than Ahad Raza Mir. He is 19 years old and he is very different from his brother.
In one of the interviews, Ahad's mother shared that Adnan was more serious and they constantly had to watch out for his moods. Adnan is also interested in photography.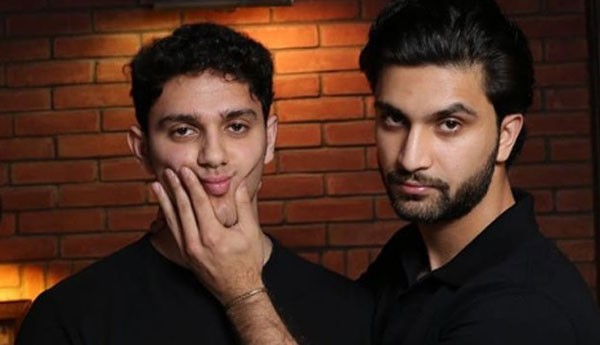 Ahad Raza Mir Wife
He is married to Sajal Ali, who is a well-known Pakistani actress. Sajal Ali and Ahad Raza Mir got married in March 2020. These two got engaged a few months before their wedding. They are also one of those few showbiz celebrity couples who kept their relationship private for the longest time.
Ahad and Sajal became a hit on-screen couple when they shared the screen in the popular drama serial Yakeen Ka Safar. They never really discussed their love story on television but Sajal's sister Saboor once shared how they ended up getting engaged. Saboor shared that Ahad and Sajal never dated. Ahad's family forwarded the proposal to Sajal and that is how things went forward.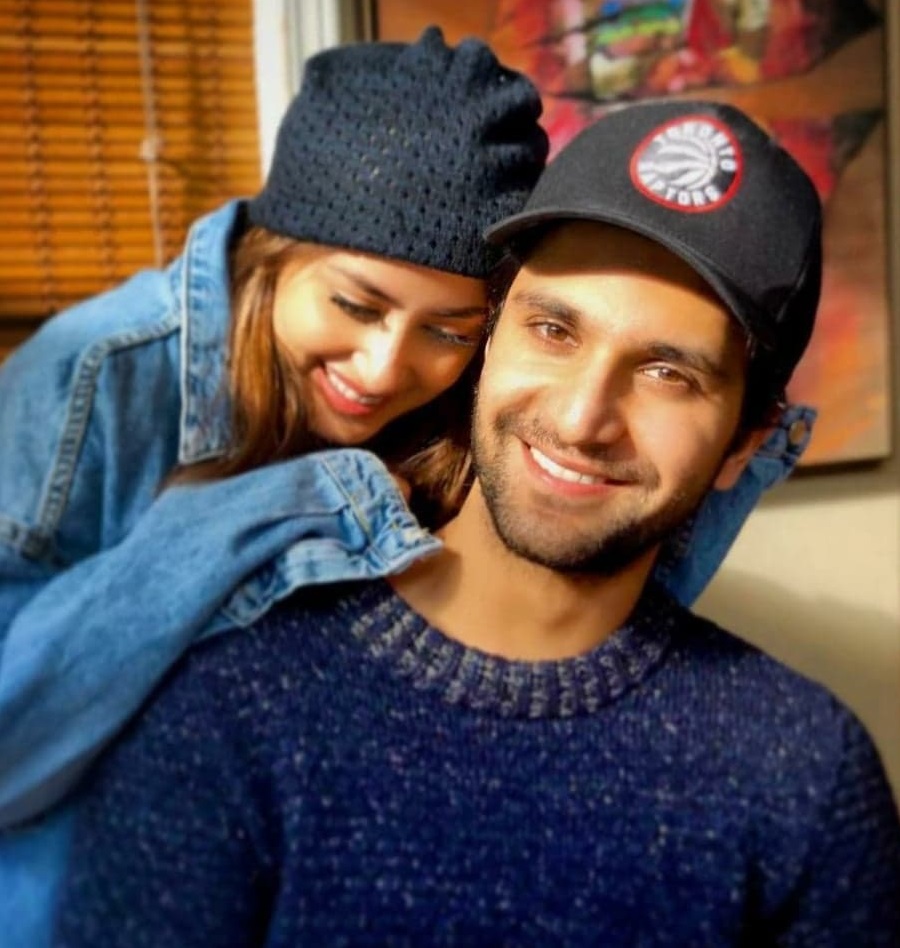 Ahad Raza Mir and Sajal Ali
Ahad Raza Mir and Sajal Ali were introduced together in the play Yakeen Ka Safar which was a huge hit. Their on-screen couple was likewise granted the best on-screen couple award at the HUM Awards. Sajal Ali was additionally observed with Ahad's mom a couple of times and it was plain to see that the two bonded well. However, they refused to talk about their relationship in public.
Ahad Raza Mir and Sajal Ali are the most popular and loved celebrity couple right now. They got married away from home in Abu Dhabi. Close friends and family members were there by their side to celebrate their special day. For Ahad and Sajal both this was the most beautiful day of their lives.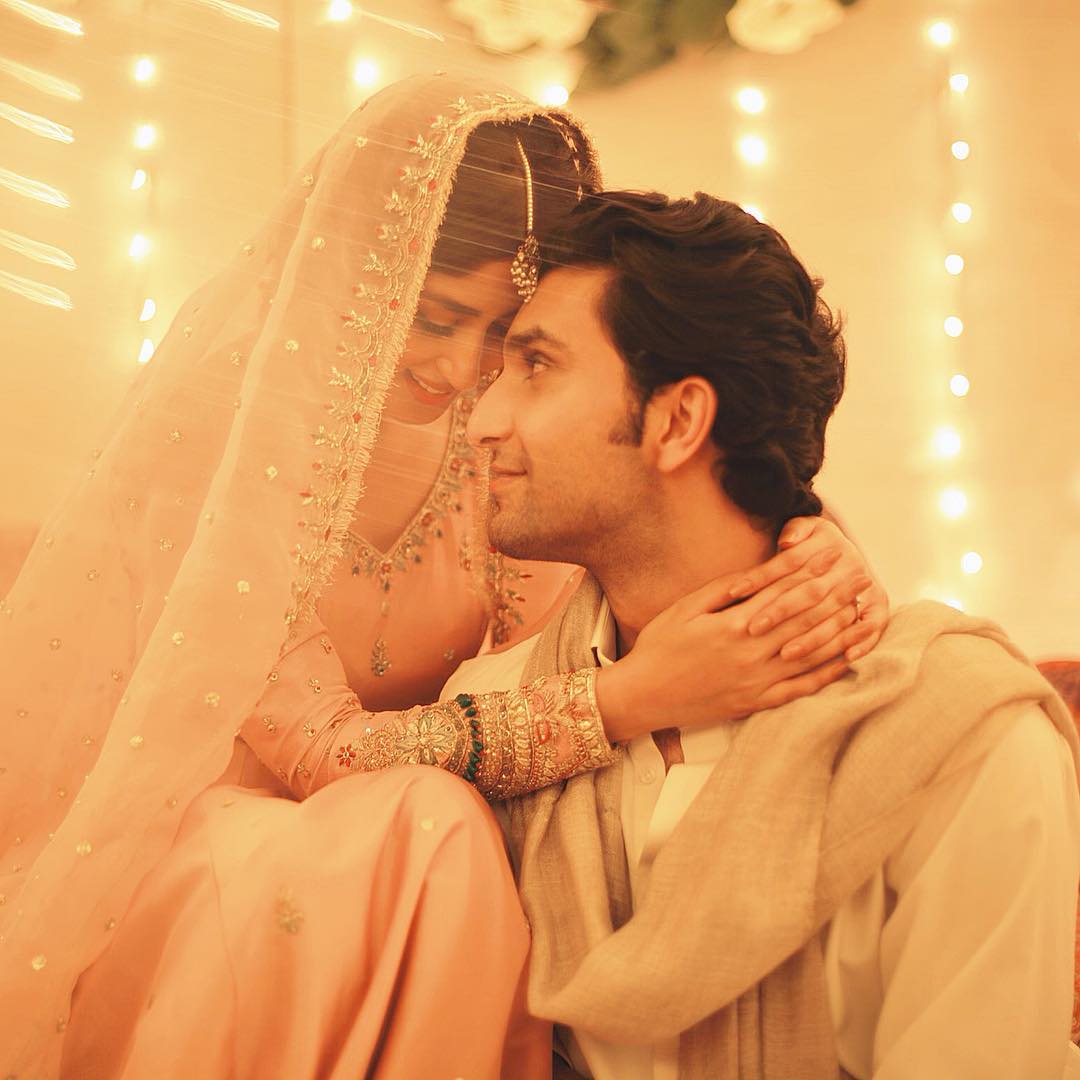 Ahad Raza Mir Wedding Pics
The fans eagerly waited for Ahad Raza Mir wedding pics as soon as Ahad and Sajal got married. Their weddings pics were candid. Sajal Ali sported an old-school look on her barat ceremony and Ahad too looked like a traditional groom. Here are some of their most beautiful wedding pics.
Ahad Raza Mir's Canadian Theater Drama List
Jebat
The Tempest
A Picture With a Bull
The Intruder
West Side Story
Romeo and Juliet
Ahad Raza Mir Dramas
Sammi
Aangan
Ehd-e-Wafa
Yakeen Ka Safar
Ye Dil Mera
Ahad Raza Mir Instagram
He has 1.4 million followers on Instagram. It would be safe to say that he is definitely not one of those actors who depend on social media popularity. Ahad seldom posts on social media and does not promote his projects even as actively on social media as some other celebrities do.
Ahad Raza Mir Pics