Although we love how mothers and daughters twin in their outfits on occassions like Eid, there is something else when fathers and sons twin.
This Eid we spotted a number of celebrity dads twinning with their sons and of course, we absolutely loved each and every one of them. Here's a round up of our favorite celebrity dads who twinned with their sons on Eid and made us go wow.
Faysal Qureshi
It was Faysal Qureshi's son's Farmaan's first Eid and the father son duo chose to twin in similar black outfits. We're loving little Farmaan's swag just like his dad.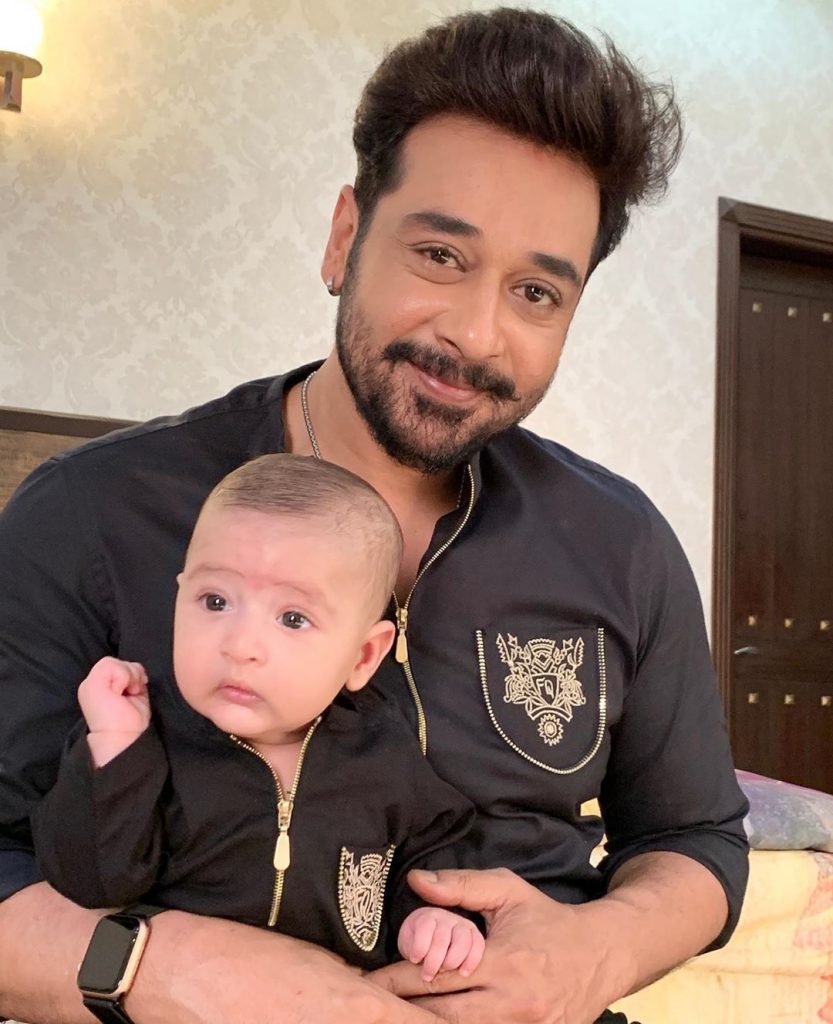 Fahad Mustafa
Fahad Mustafa and his son twinned on both Eid days in similar outfits. Just look at this handsome father son duo. We're sure, this little one right here, takes not only his looks but his sense of fashion and style from his father.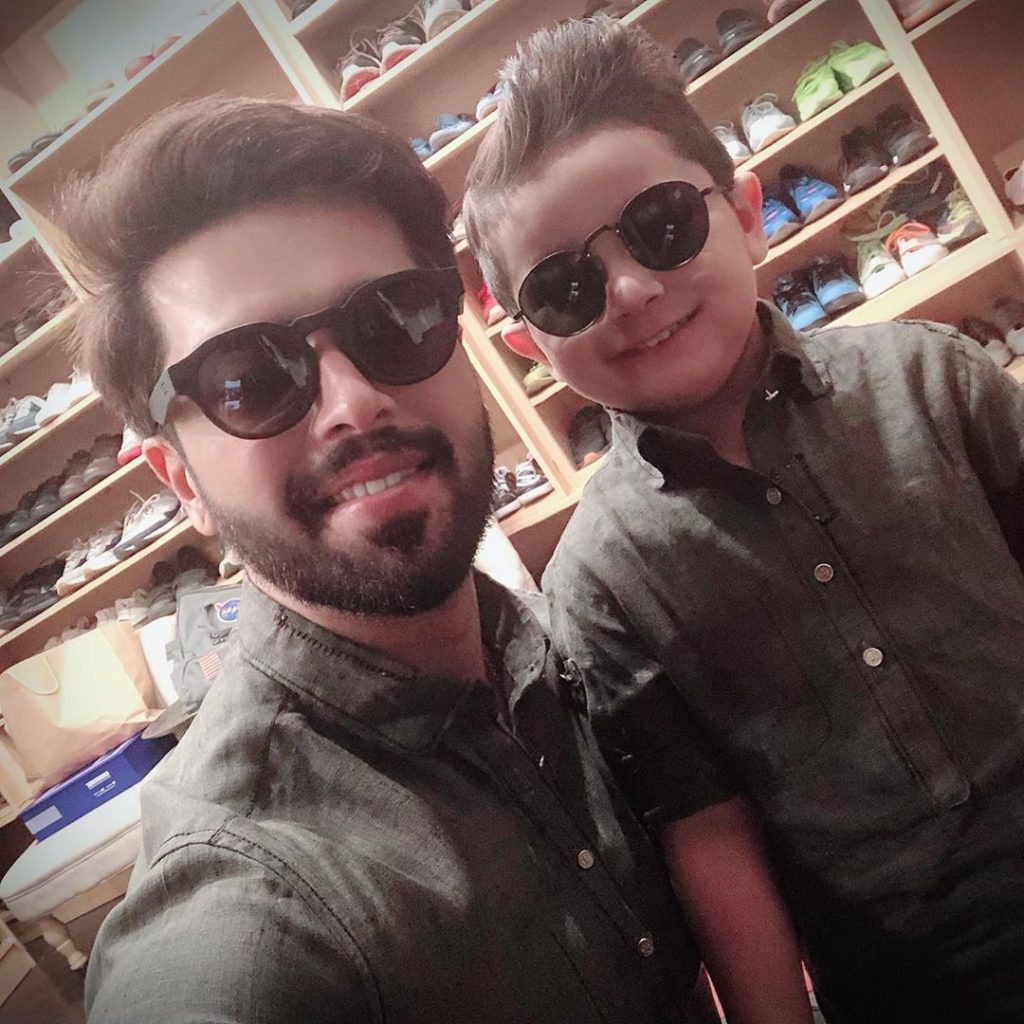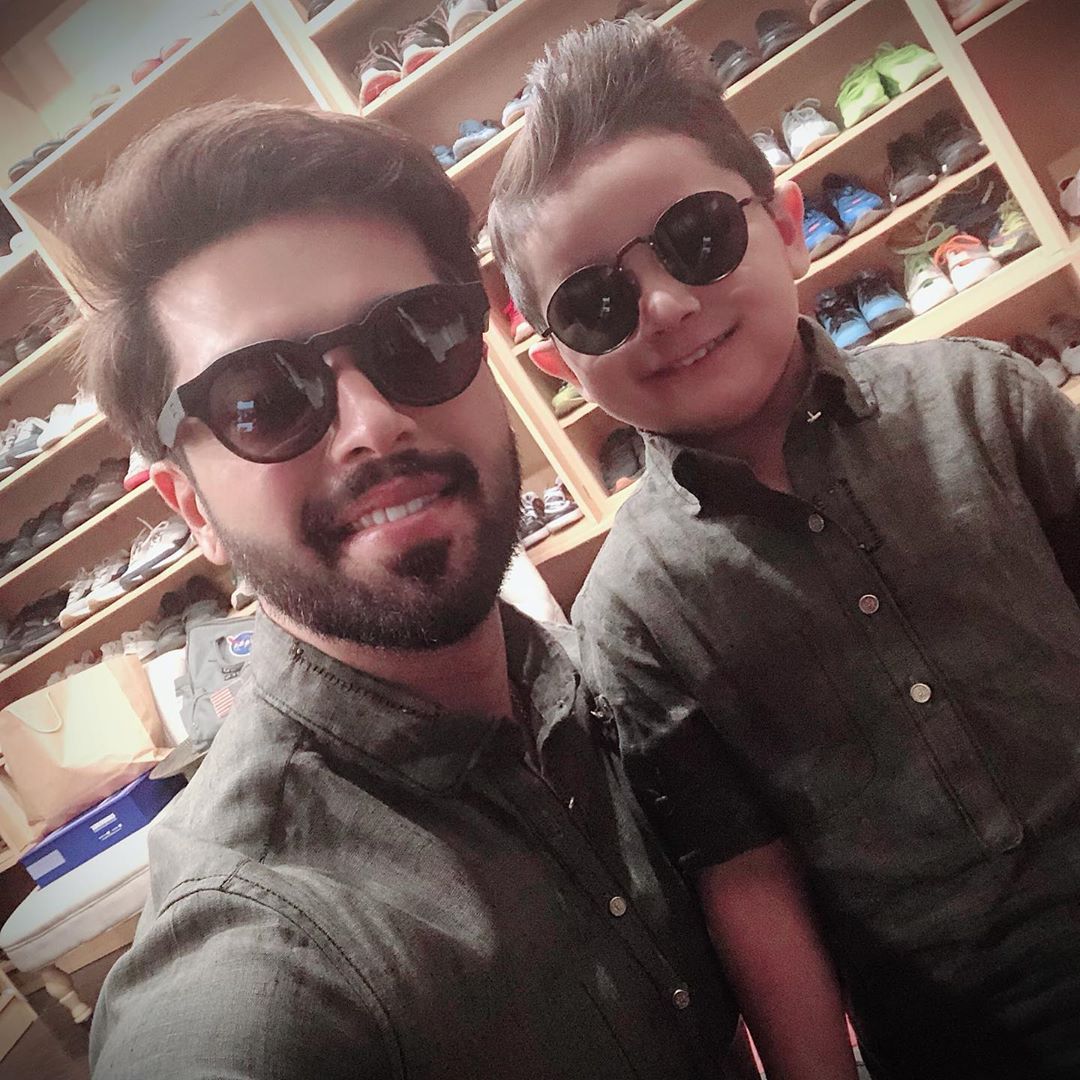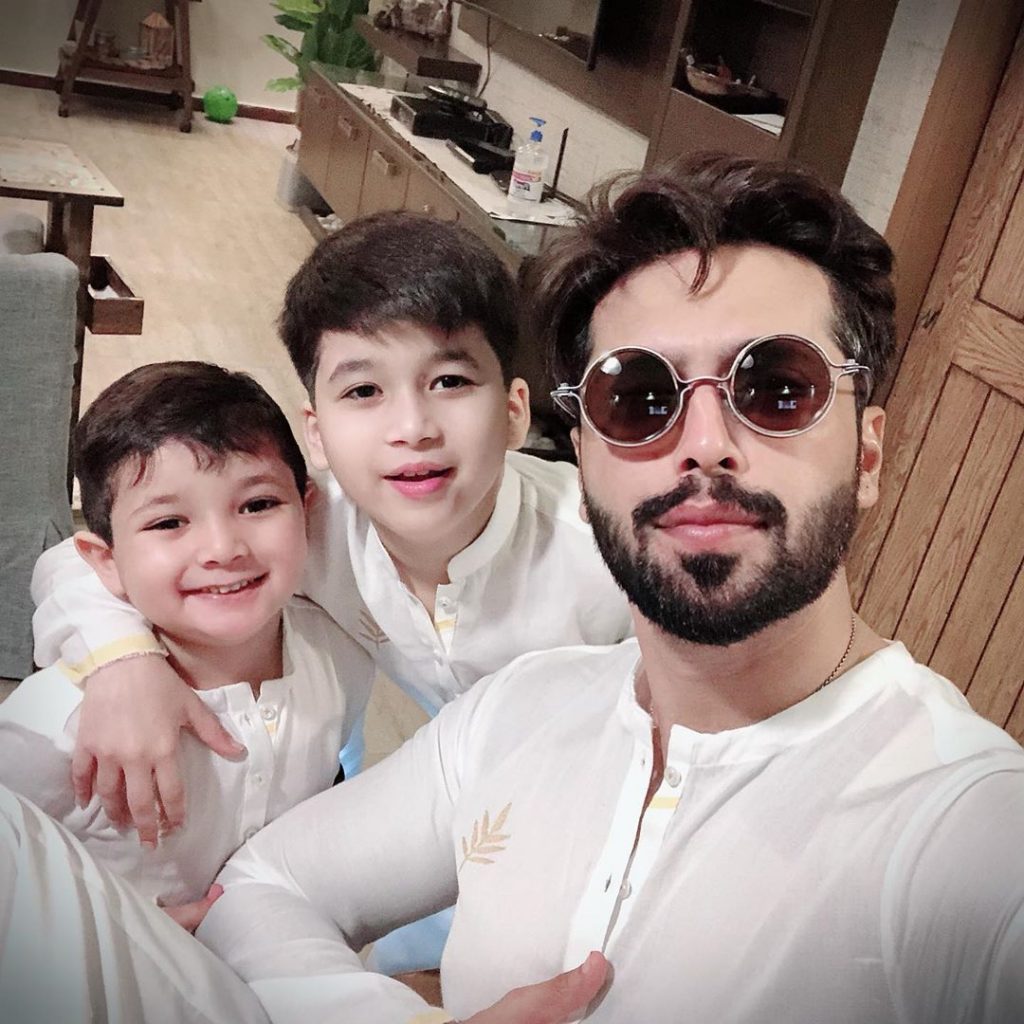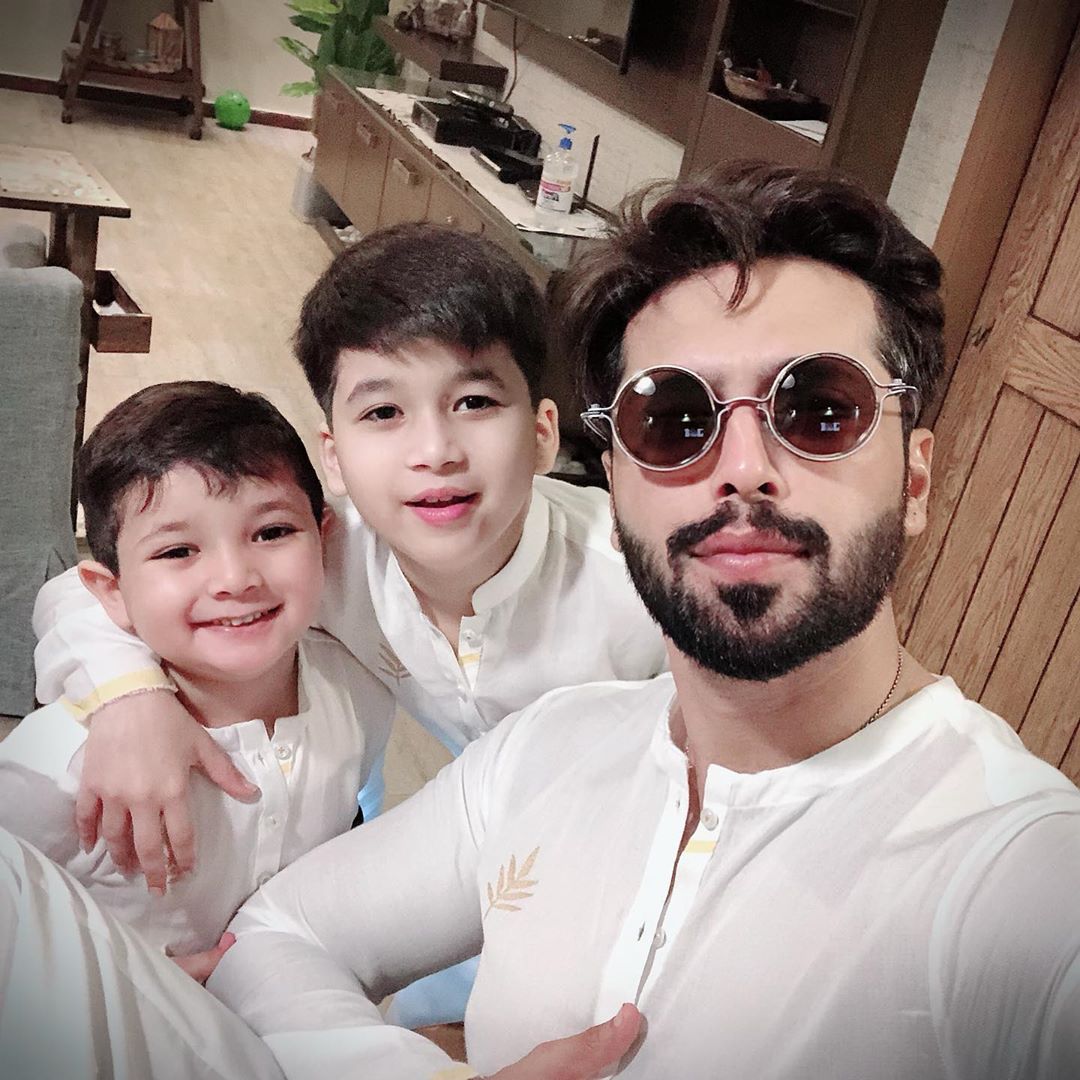 Ayaz Samoo
We love how Ayza Samoo and his little one went for the same colored kurtas on Eid. Although mothers daughters twinning looks really cute, there is something else about fathers and sons wearing the similar outfit.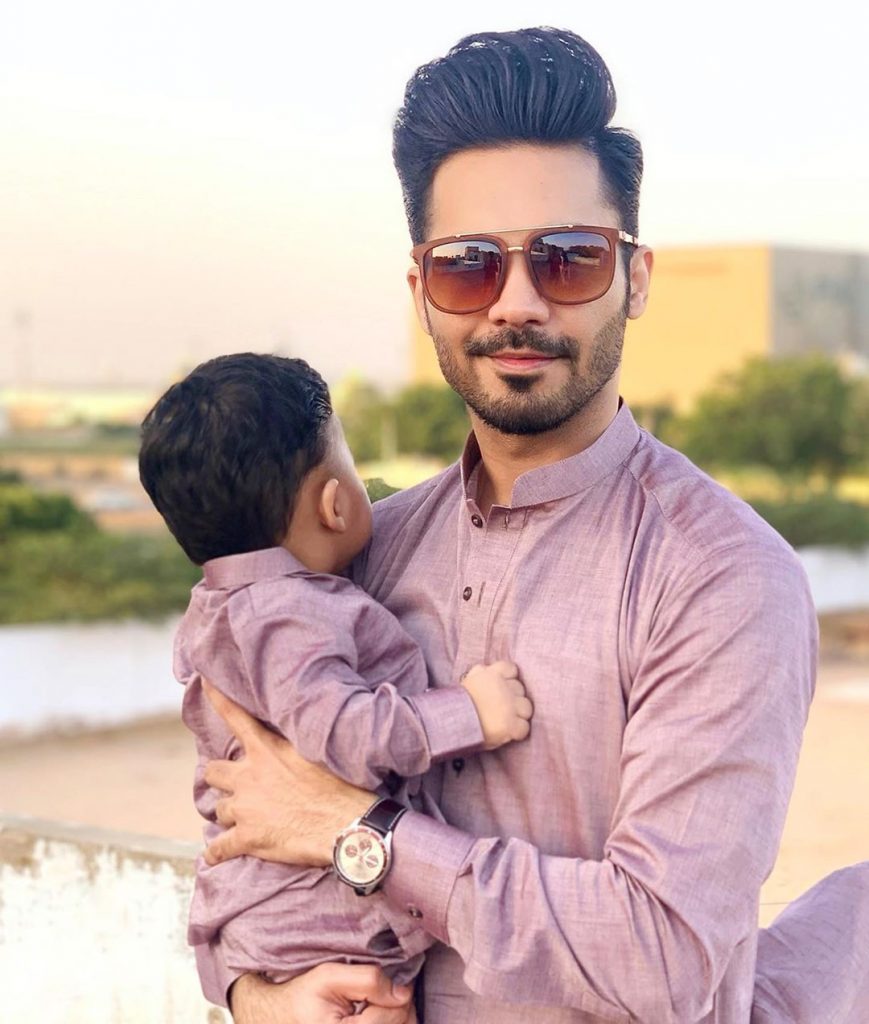 Danish Taimoor
Not only is Ryan Taimoor a carbon copy of his father, albeit his adorable curls, we're loving how the two went for similar outfits on Eid day. However, this time we missed Ayeza and Hoorain twinning together on Eid.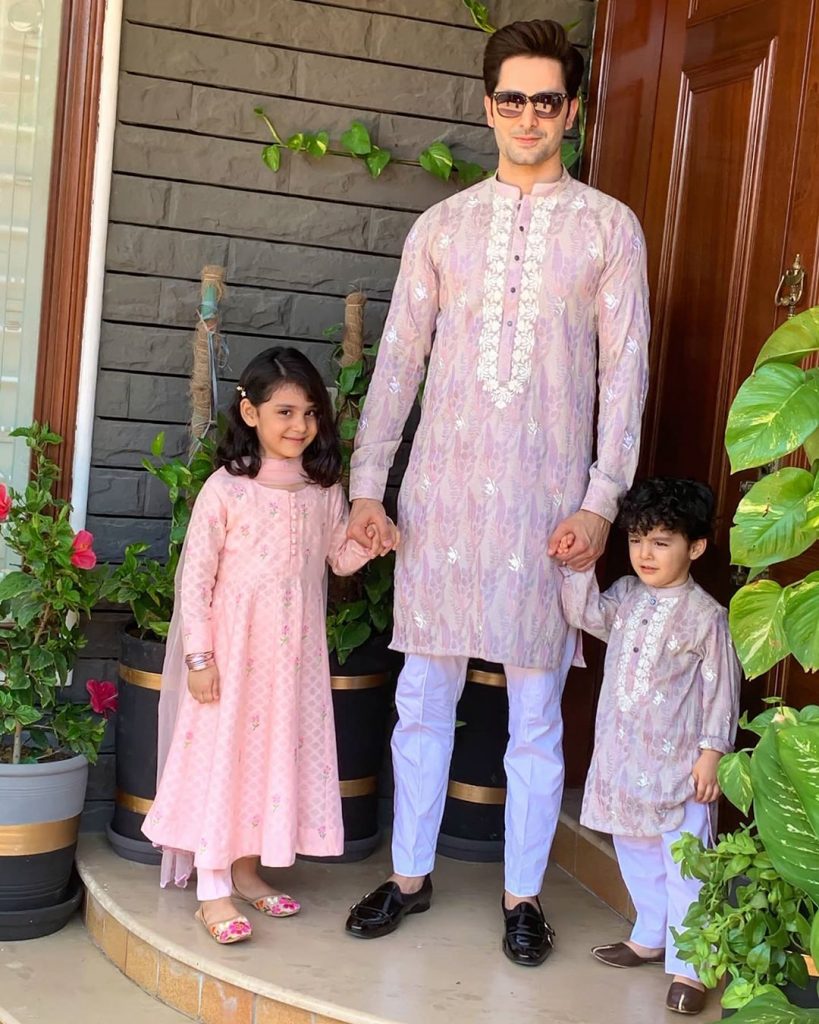 Fahad Mirza
Fahad Mirza and his sons twinned in white kurta shalwars on Eid. In fact, this time, the mother also joined the gang and Fahad, Sarwat and their two adorable sons, all opted for white.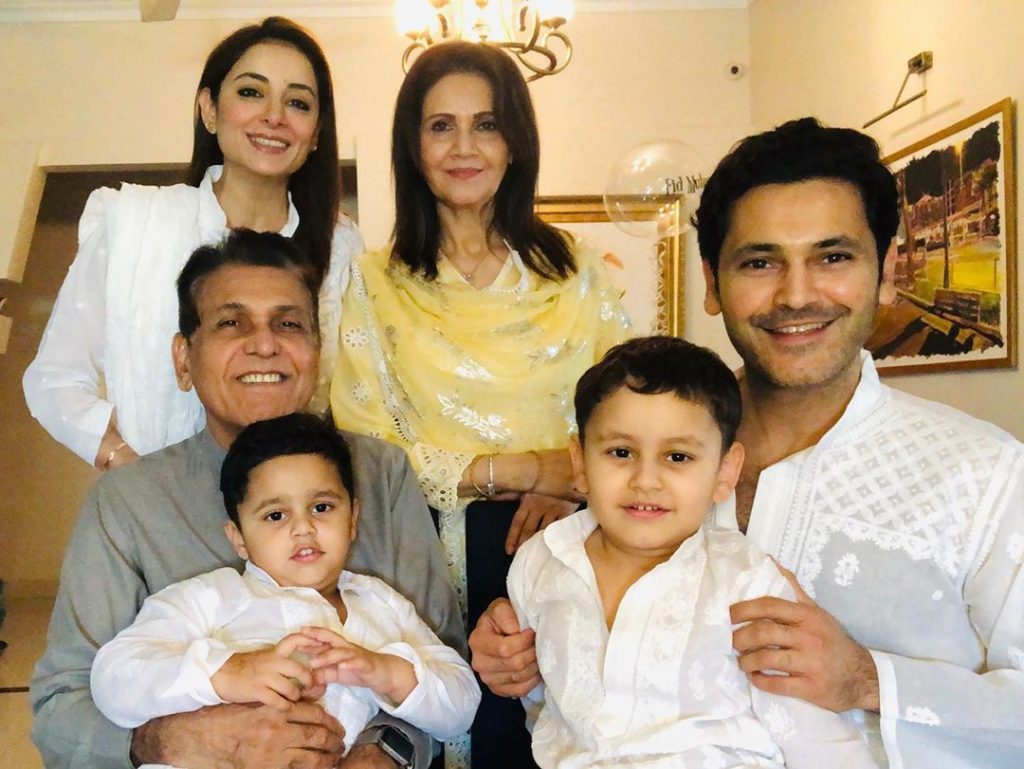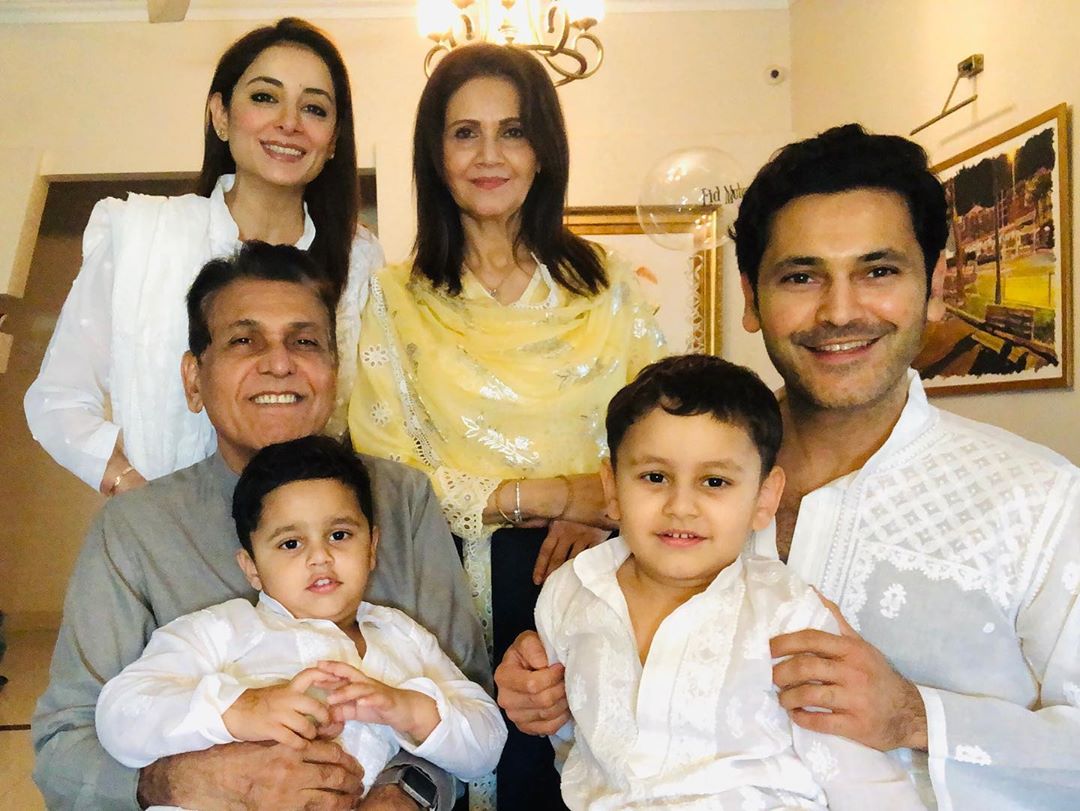 Kanwar Arsalan
Kanwar Arsalan and his sons, Mahbir and Almir, all opted for white. As hot as it is in Karachi, we're glad everyone kept it simple, cool and trendy with their Eid kurta shalwars.

Asim Azhar

Even though Asim doesn't have a son of his own, this man, decided to twin with his father this Eid. The picture itself is worth a thousand words. We loved Asim's and his dad's simple, adorable blue kurtas.