The royal couple has finally arrived in Pakistan. Pakistanis are super excited and can't stop talking about it.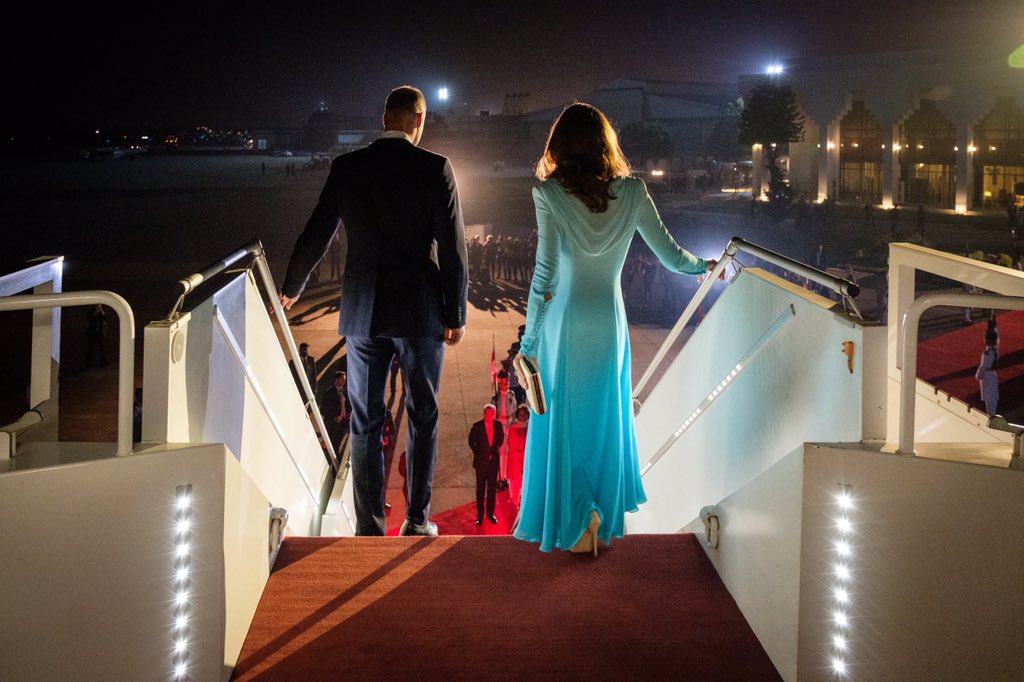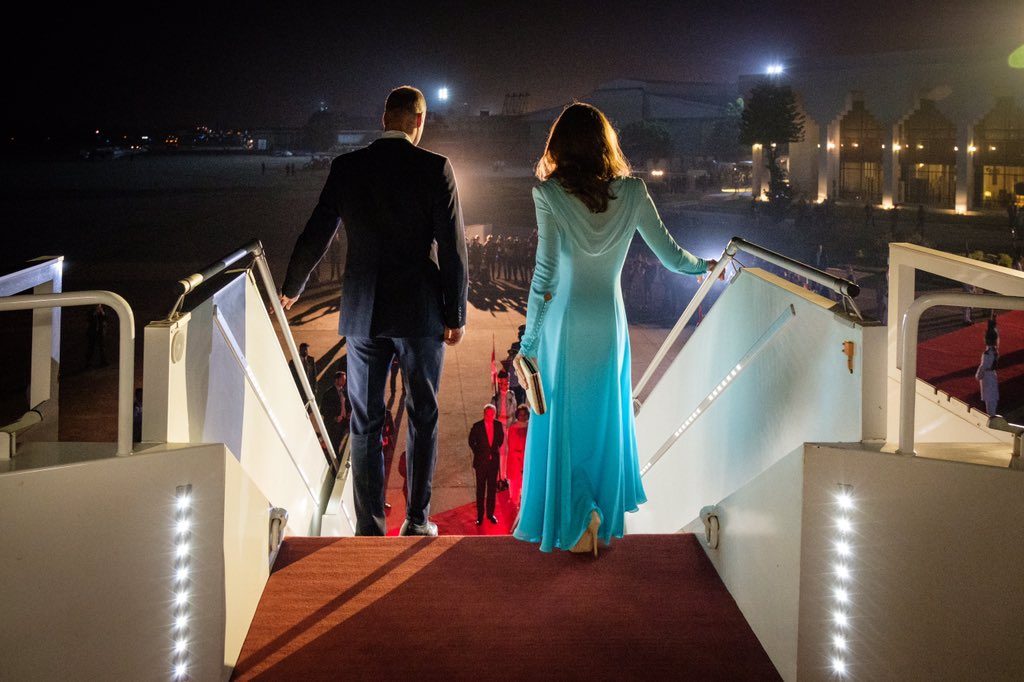 Kate Middleton was spotted wearing a traditional long frock, an ombré turquoise dress, and pants, which was designed by Catherine Walker and she paired it with cream-colored high heels.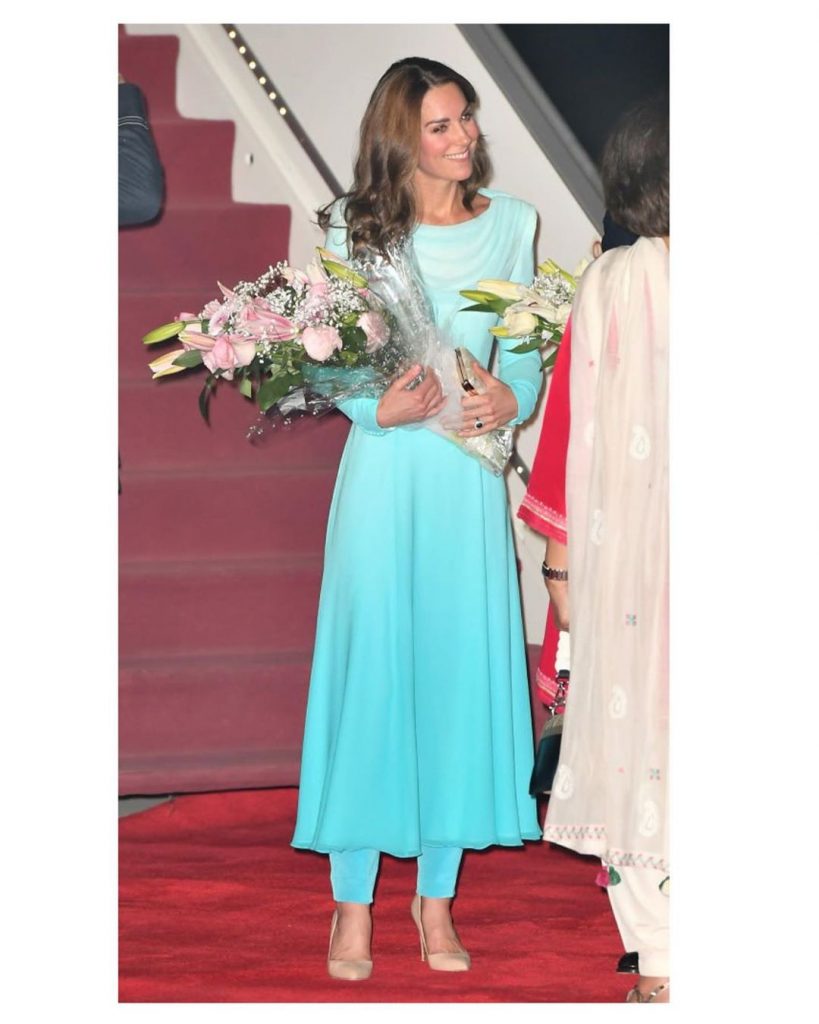 Pakistani celebrities welcome the royal couple with love and respect. Let's have a look at what celebrities have to say!
Mawra seems pretty excited and she wants the royal couple to have a peaceful and colorful experience.
It excites me as the Royals experience the colorful, peaceful & traditionally rich side of my country, the true image of my Pakistan. We welcome the Duke & Duchess & the rest of the world to come & witness what Pakistan is all about. Welcome!❤️❤️❤️❤️❤️🇵🇰 #RoyalVisitPakistan pic.twitter.com/4FNrofBHiK

— MAWRA HOCANE (@MawraHocane) October 15, 2019
Urwa welcomed the royal couple to the land of hospitality, equality, and peace!
I wish for the world to see and experience the true beauty & colours of My Pakistan ! A warm welcome to the Duke and Duchess of Cambridge to the land of Hospitality, Equality, Peace & Love !
🇵🇰#RoyalVisitPakistan

— URWA HOCANE (@VJURWA) October 15, 2019
Shaniera Akram believes the royal couple is going to experience the most beautiful things.
One of the beautiful things the Royal couple will definitely experience during their trip to Pakistan is feeling the fond memory of Williams mother that is still living very strongly within the hearts of the people of Pakistan 💓 🇵🇰 👑 #RoyalVisitPakistan #WelcomeDukeAndDutchess

— Shaniera Akram (@iamShaniera) October 14, 2019
Dr. Shahid Masood also welcomes the royal couple.
خوش آمدید۔۔۔۔۔ https://t.co/IoZkMb5RG9

— Dr Shahid Masood (@Shahidmasooddr) October 13, 2019
Cricketer Mohammad Hafeez is looking forward to getting the honor to meet the royal family.
Welcome 💐 to Duke & Duchess of Cambridge in my beloved Country Pakistan 🇵🇰, Looking Forward to Get the Honour to Meet Royal Family soon , #RoyalVisitPakistan https://t.co/c84XdKwoWX

— Mohammad Hafeez (@MHafeez22) October 13, 2019
Gharidah Farooqi just loved the dress choice of HRH Duchess of Cambridge.
A very warm welcome to the #RoyalCouple HRH Duke of Cambridge Prince William Arthur Philip Louis and HRH Duchess of Cambridge Catherine Elizabeth née Middleton. Absolutely stunning and thoughtful is the dress choice of HRH Duchess of Cambridge. #RoyalVisitPakistan @ukinpakistan pic.twitter.com/qwgASSrxmf

— Gharidah Farooqi (@GFarooqi) October 14, 2019