Pakistani celebrities are not just famous in their own country but also worldwide. There are so many popular Pakistani celebrities who are related but a lot of people don't know that they are relatives. Some of these celebrities who are related to each other often meet at family functions but are not very close. This is the reason why a lot of people don't even know that they are actually related. In the world of showbiz while there are some celebrities who help their relatives and promote them. There are also those celebrities who are hardly ever seen acknowledging that they are related and then there are some who don't even get along!
We are pretty sure that you didn't know that some of these celebrities were actually related to one another.
Haroon Shahid and Ahad Raza Mir
Ahad Raza Mir needs absolutely no introduction. Although his father is a well-known actor and producer but Ahad Raza Mir has always asserted that he wants to carve his own identity. Haroon Shahid recently entered the entertainment industry and he became a household name with the drama serial Khaas getting so much recognition. We bet you didn't know that both these popular and really good-looking actors are related. They are first cousins who might not meet very often but whenever they get together, they enjoy each others company. They recently met on a wedding and Haroon posted these pictures showing just how much fun it was catching up with his cousins.
Juggan Kazim and Alyy Khan
Juggan Kazim is an actress, model, and host. Lately, she also started her own business and she also runs her own YouTube channel. Juggan Kazim is also a kind-hearted woman who is often enough seen speaking her mind. Alyy Khan is a well-known Pakistani actor who is known for his unique acting style. Alyy Khan has also worked in Hollywood and Bollywood. Juggan Kazim posted a picture with Alyy Khan a few days back and requested her fans to show love and support for him. Since she referred to Alyy Khan as her brother, one of the curious fans inquired if Alyy Khan was her real brother. To this Juggan replied that Alyy Khan was her first cousin's husband which means her brother-in-law but to her, he was more than a brother because they were so close to one another. Juggan Kazim is always showing her love and support for Alyy Khan which shows how much he means to her.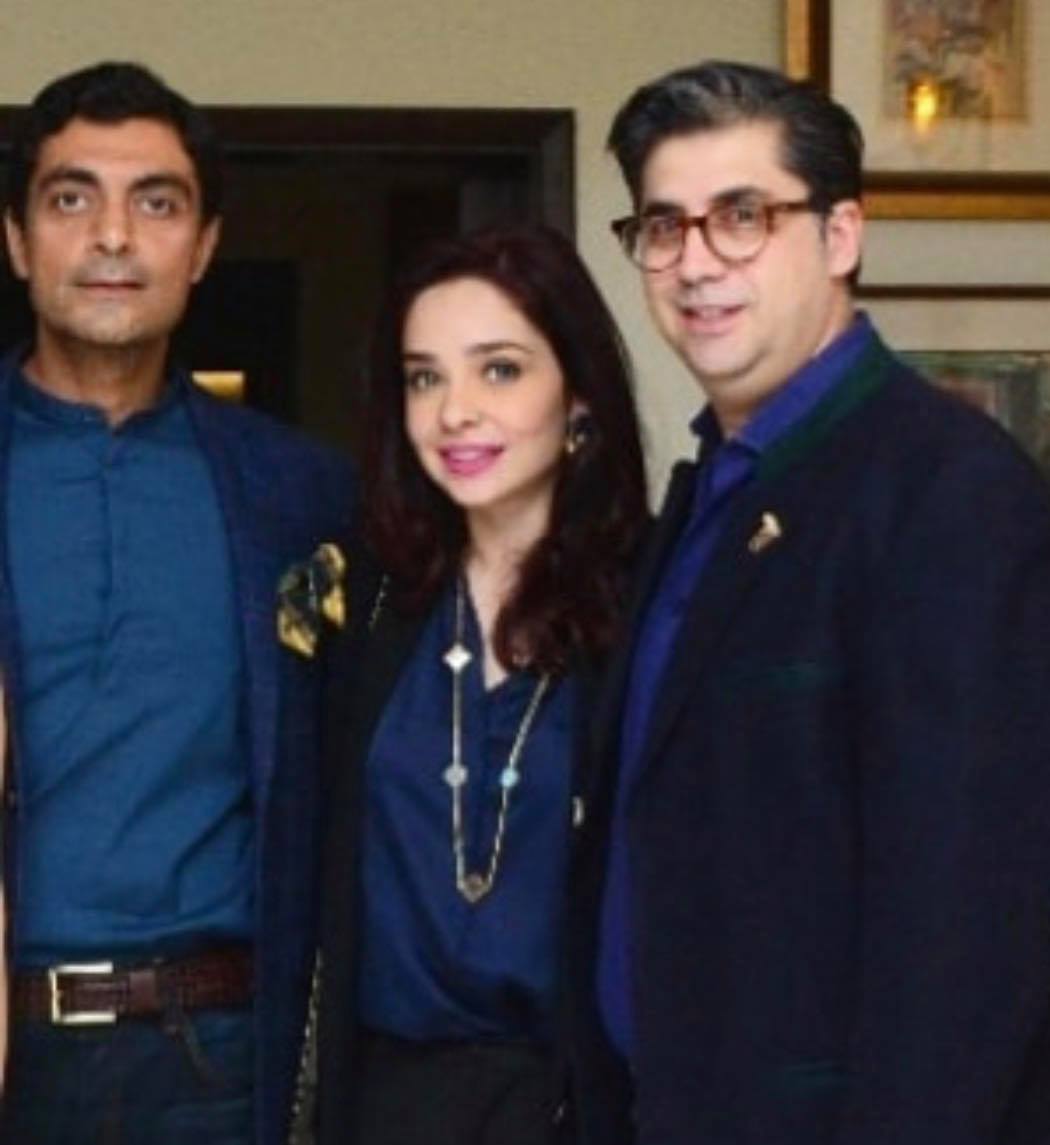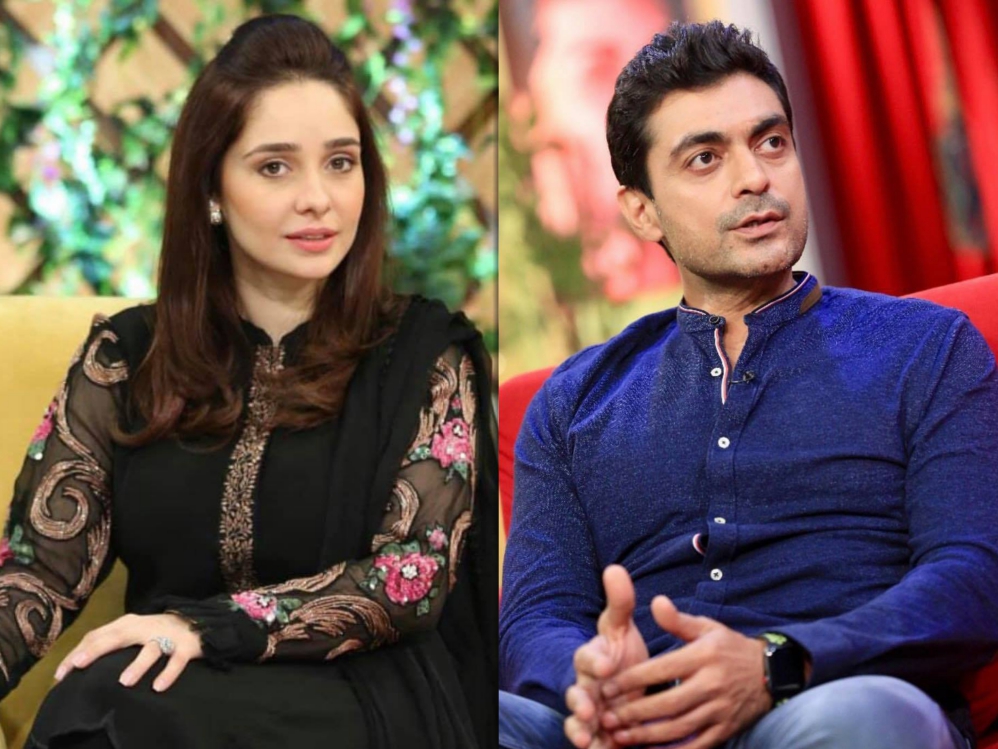 Agha Ali and Ali Azmat
Agha Ali is a singer and an actor. His soulful voice is loved by his fans and he keeps on giving them something exciting to listen to every now and then. As an actor too he has a massive fan following. Ali Azmat also is someone who can sing really well, he is a rock star with a great fan base. It does not come as a surprise that both these singers are in fact related! Agha Ali and Ali Azmat are cousins although they are not seen with each other often it is a fact that they are related to each other.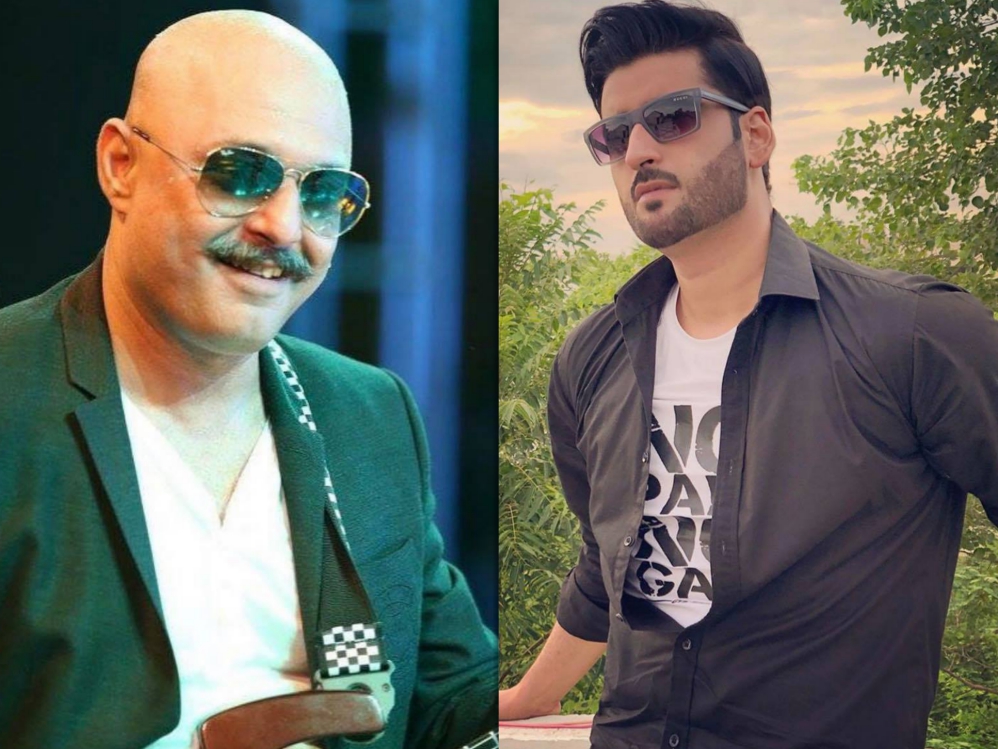 Yasir Akhtar and Mehreen Jabbar
Yasir Akhtar is a singer and musician who was especially popular among youngsters in the 90s. He gave the Pakistani music industry many hit songs and also tried his hand at acting. Yasir was also considered a heartthrob back in the day due to his boyish charm. Mehreen Jabbar is an ace Pakistani director who has directed many popular dramas and films. Many people probably don't know that Mehreen Jabbar and Yasir Akhtar are first cousins. Not only this, they grew up together and they spent a lot of precious moments together since they were very close to each other as kids.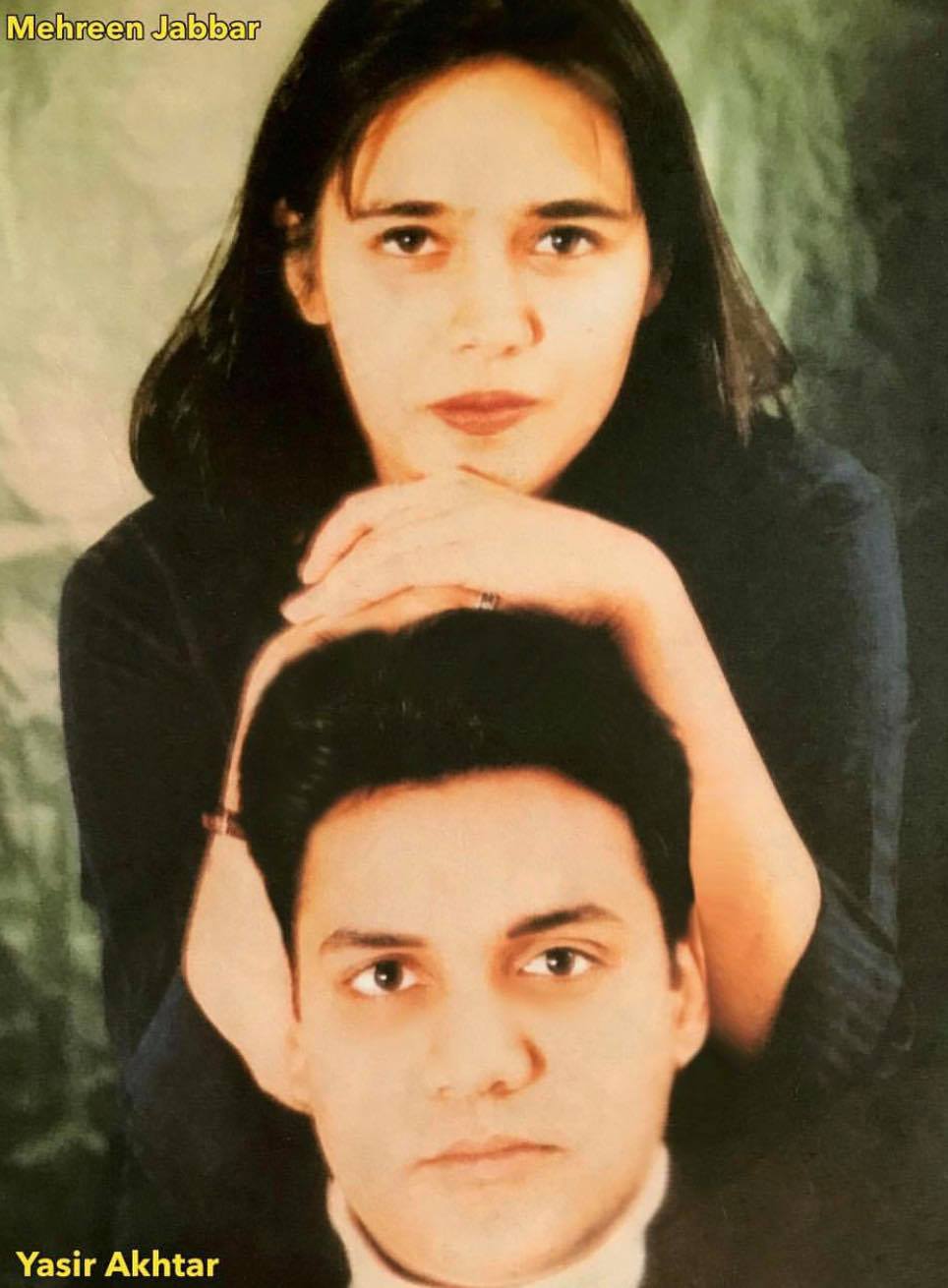 Ushna Shah and Faiza Gillani
Ushna Shah is a model and actress who has lately been part of many popular dramas. Everyone knows that the famous actress Irsa Ghazal is Ushna Shah's step-sister but not a lot of people know that actress Faiza Gillani is also Ushna Shah's cousin. Ushna Shah through her Facebook post extended her support to her cousin by asking her fans to follow and like her page. Ushna Shah thinks Faiza Gillani is awesome, brilliant, and a wonderful performer. She is also someone who Ushna Shah considers a sister more than just a cousin.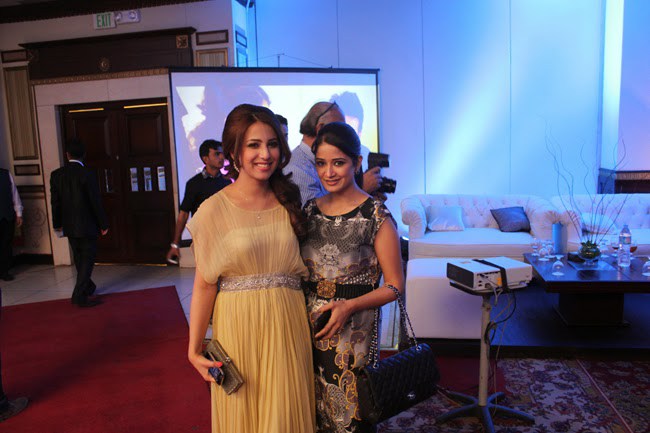 Sana Fakhar and Noor Bukhari
Sana Fakhar was once known as a film star but now she has so much more to her credit. She is now an expert who helps people stay fit and lose weight and is also the first woman chosen from Pakistan as the brand ambassador for Harley Davidson. Noor Bukhari also needs no introduction. She quit her film career and recently turned towards religion. Sana and Noor are first cousins. This is a fact most people know but most people do not know that these cousins do not get along too well. Very often they are seen saying things about each other which are not polite. It can therefore be safely stated that these celebrity cousins do not get along well.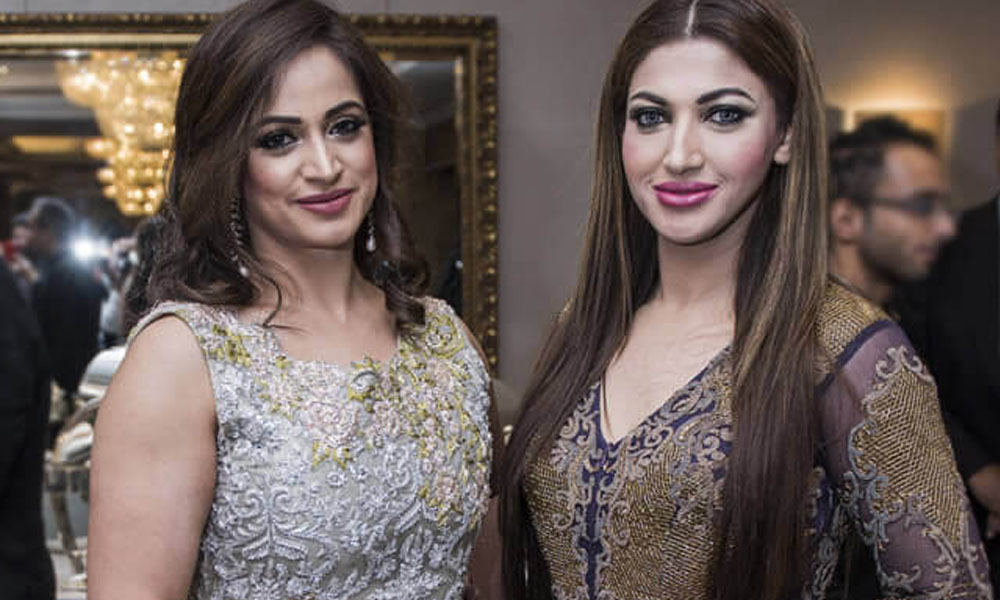 Sunita Marshal and Benita David
Sunita Marshal started her showbiz career with modeling and she started acting afterward. In one of her latest interviews, she also revealed that she had started her own business with the help of her husband. Benita David is also an actress and a model but many people don't know that these two celebrities are cousins.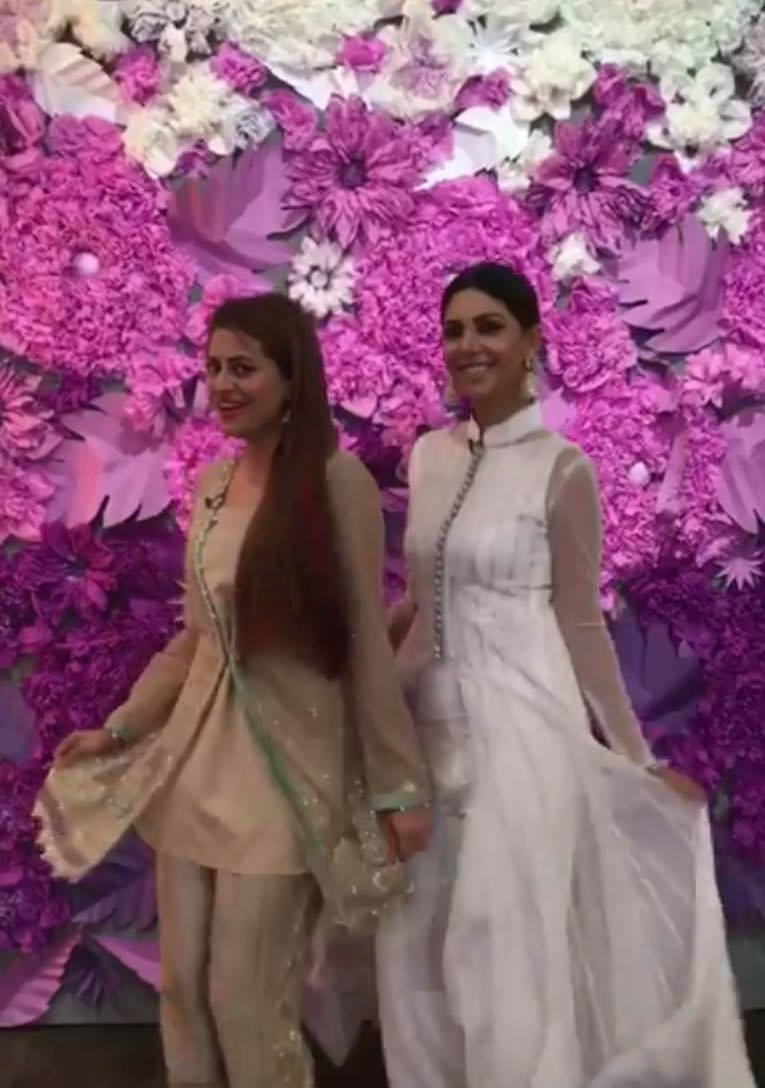 Sonya Jehan and Ahmed Ali Butt
Sonya Jehan and Ahmed Ali Butt have hardly been seen together therefore many people might not know that they are first cousins. Both of them are Madam Noor Jehan's grandchildren and therefore related to each other.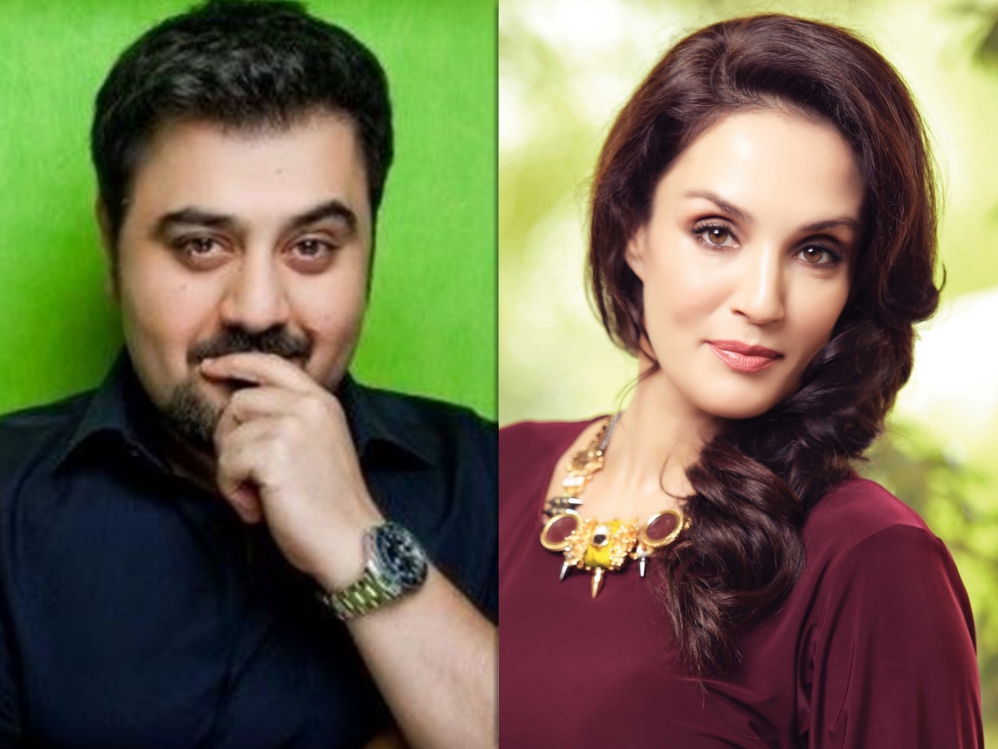 Tina Sani and Nadia Hussain
Tina Sani is one of the most famous classic singers and Nadia Hussain is a multitalented celebrity. It seems like talent and artistic traits run in the family since Tina Sani is Nadia Hussain's aunt (khala). Nadia Hussain also invited Tina Sani to one of the talk shows she used to host on a leading channel and that is when she revealed this secret.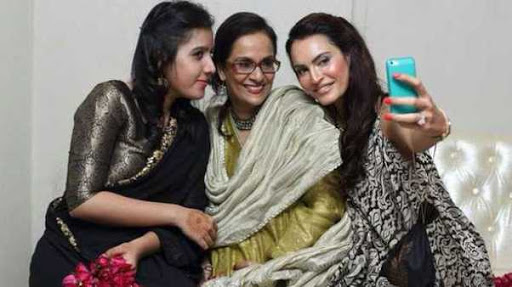 Asad Siddiqui and Adnan Siddiqui
Adnan Siddiqui is the most well-known actor right now. He has worked in many notable dramas and has impressed the viewers repeatedly with his acting. Asad Siddiqui is also an actor who has lately upped his game. Asad is Adnan's nephew and very often on talk shows hosts joke that he gets work because of Adnan! These two share a special bond.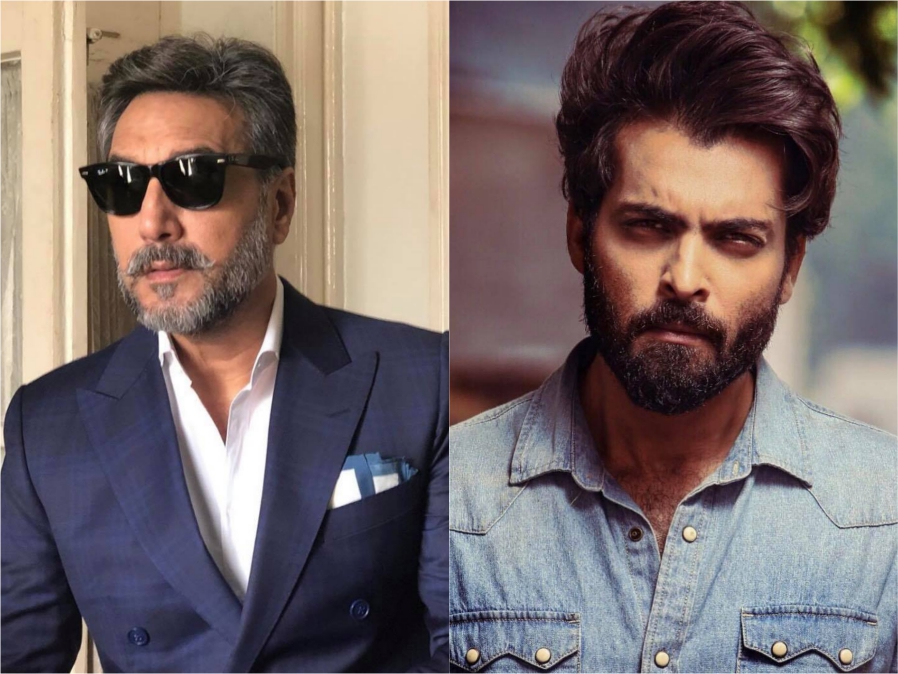 Zara Noor Abbas and Bushra Ansari
Bushra Ansari needs absolutely no introduction. Zara Noor Abbas has also made a big name for herself in a short span of time. Bushra Ansari is Zara Noor Abbas' aunt (khala). Zara Noor Abbas keeps on praising her amazing khala often on social media and they have even worked together more than once.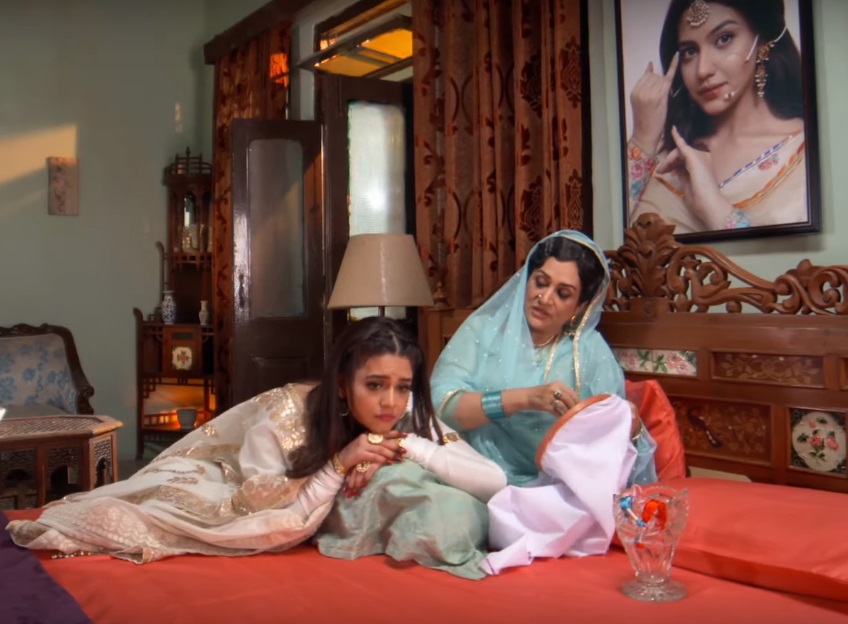 Fariha Parvez and Arifa Siddiqui
Fariha Parvez is a popular singer and Arifa Siddiqui was a famous television actress as well as a singer. They are cousins and there are other people in their family too who are associated with showbiz.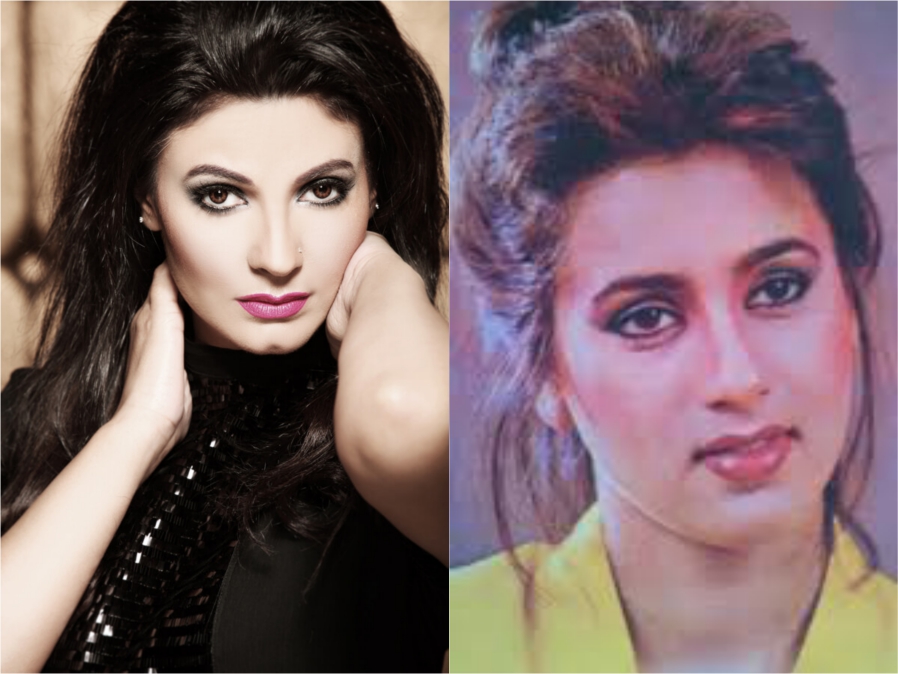 Sultana Siddiqui and Sheheryar Munawar Siddiqui
Many people might not know that the founder and director of HUM is a really close relative of actor and producer Sheheryar Munawar. Sheheryar shared in an interview that Sultana Siddiqui is her aunt (phupo) but she did not help him further his career in any way. He was actually hoping for some assistance from her but he did not get any. He managed to make it this far all on his own.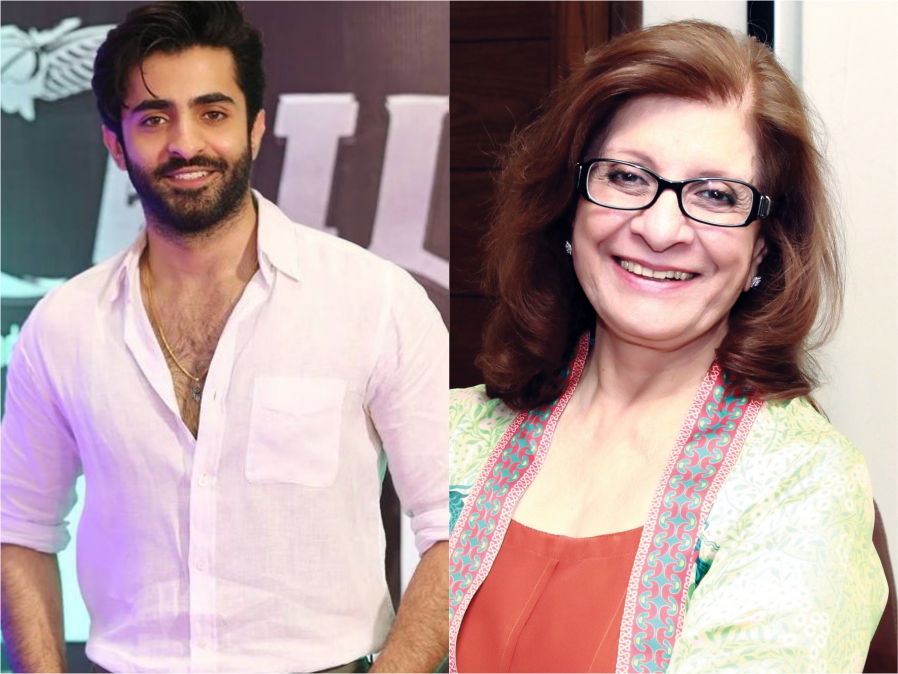 Sadaf Kanwal and Nida Mumtaz
Nida Mumtaz has lately been seen in many popular dramas. She has been associated with the entertainment industry for a long time. She took a break after she had her kids and returned to television a few years back. Sadaf Kanwal is a well-known model and actress. Many people probably don't know that Nida Mumtaz is Sadaf Kanwal's Phupo. In an interview, Nida Mumtaz disclosed that even some of the people in the industry don't know this and sometimes people gossip about Sadaf in front of her, that is when she tells them off and informs them about their relationship.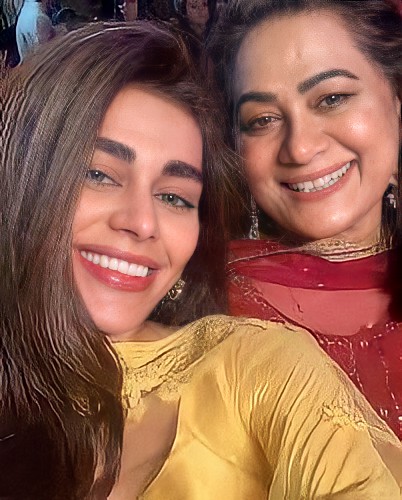 Alyy Khan and Junaid Jamshed
Actor and host Alyy Khan is known for his unique acting style and dialogue delivery. The deceased religious figure, host, and former singer Junaid Jamshed was Alyy Khan's first cousin. Alyy Khan also paid special tribute to his late cousin when he was hosting a Ramazan special show by calling his nephews, Junaid Jamshed's sons, to his show.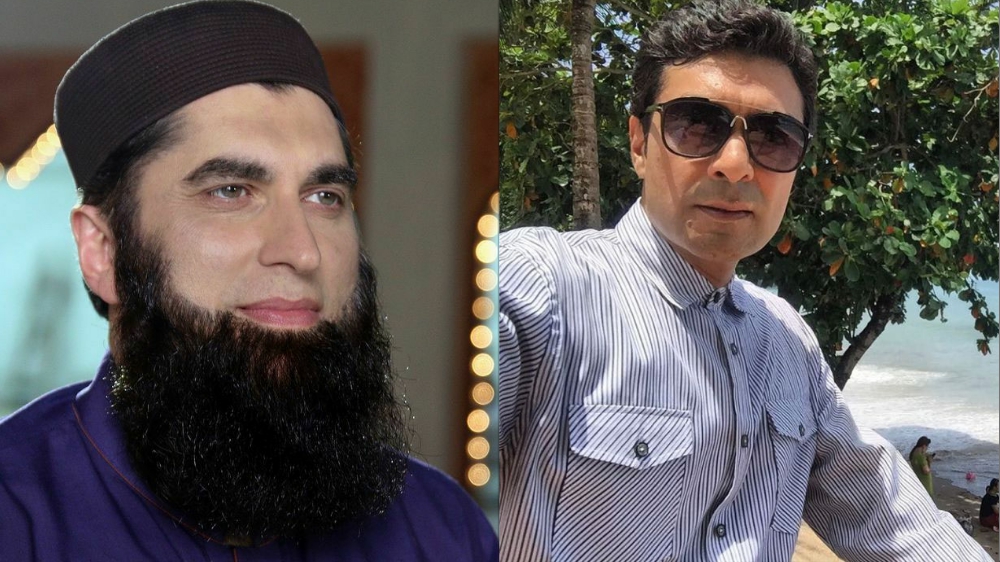 Ali Abbas and Ramsha Khan
Ali Abbas and Ramsha Khan were seen as an on-screen couple in the drama serial Ghissi Pitti Mohabbat. Many people do not know that they are actually first cousins in real life. Ramsha is Ali's khala's daughter. He shared in an interview that it was difficult for both of them to act in the drama since they were like siblings in real life. However, they managed to pull off what was required from them since they are such wonderful actors.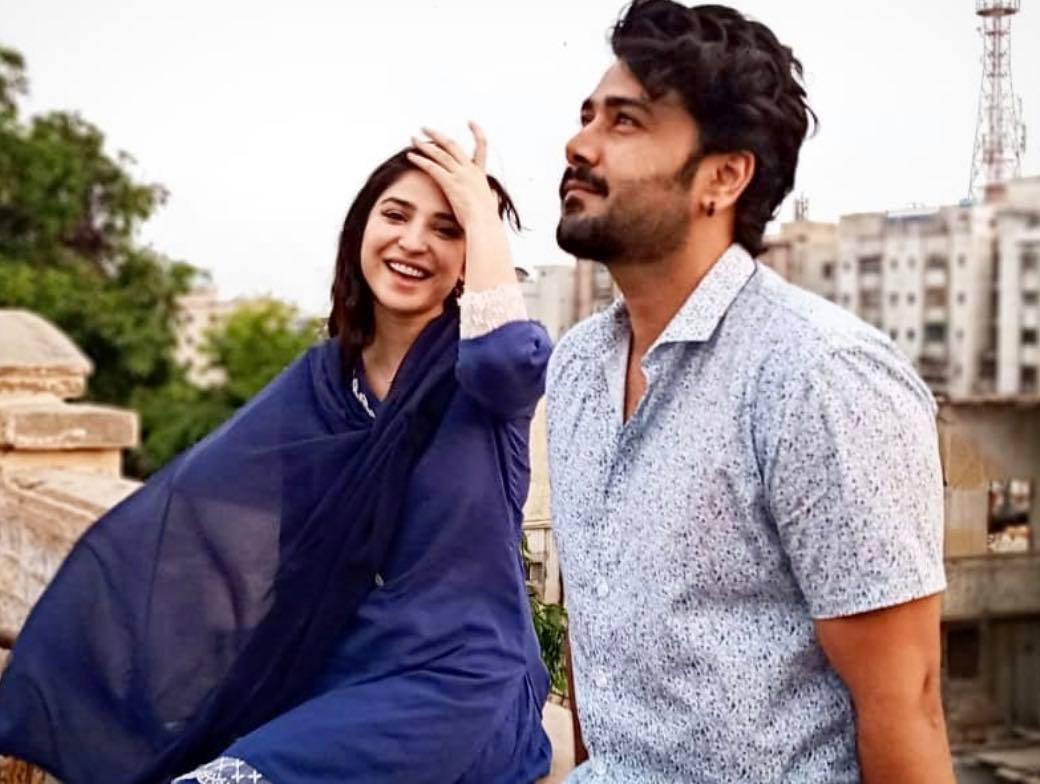 Ayesha Omar and Sammiya Mumtaz
Ayesha Omar recently revealed in an interview that ace actress Sammiya Mumtaz is her second cousin. When she was questioned about her career in showbiz and if she knew anyone from the industry before she started her career, she replied by saying that Sammiya Mumtaz was her relative. However, interestingly enough, Ayesha made her television debut before Sammiya did.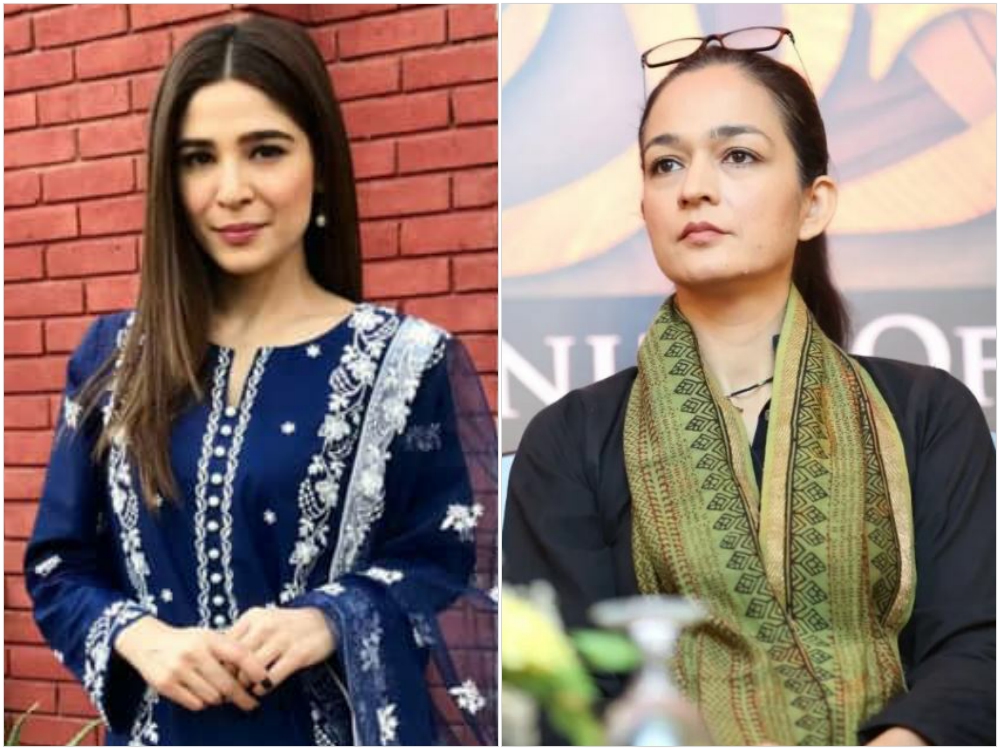 Sanam Jung and Faysal Qureshi
Sanam Jung stepped into showbiz a few years back but Faysal Qureshi has been associated with the industry for a really long time. No one knew for the longest time that Sanam and Faysal are distant relatives. They explained the nature of their relations which was a bit confusing but definitely, the families are related to each other! Here is what they had to say.
Ali Abbas, Ali Azmat and Mustafa Zahid
Ali Abbas belongs to a really talented family. While everyone knows that his father is one of the most iconic actors of the Pakistani drama industry. Many people probably do not know that famous singer and musician Ali Azmat is also his cousin. Another popular and talented musician Mustafa Zahid is also his cousin.

Junaid Jamshed and Nemrah Ahmed
Actor and model Junaid Jamshed became a household name when he played a relatively smaller but impactful role in Sinf-e-Aahan. The actor is related to one of the most read Pakistani novelists Nemrah Ahmed. This truth was revealed when the writer posted a special good luck wish for the actor on social media.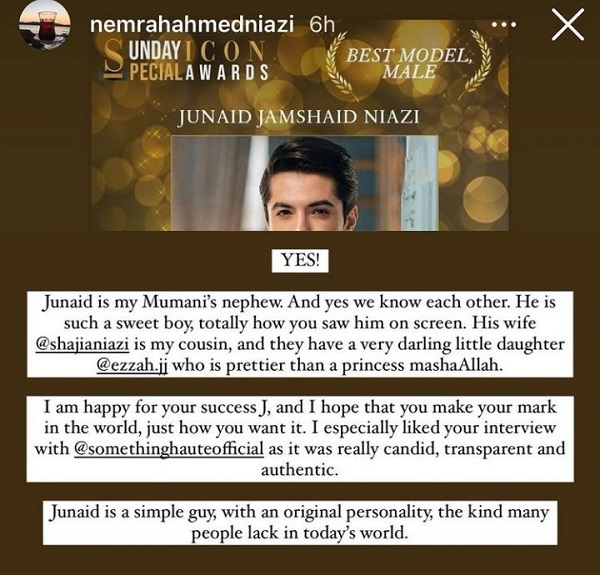 Dananeer Mubeen and Farishta Awan
Pawry girl Dananeer Mubeen recently made her acting debut with the star-studded drama serial Sinf-e-Aahan. Everyone was impressed by her performance. Dananeer is related to Farishta Awan who also made her acting debut with Sinf-e-Aahan.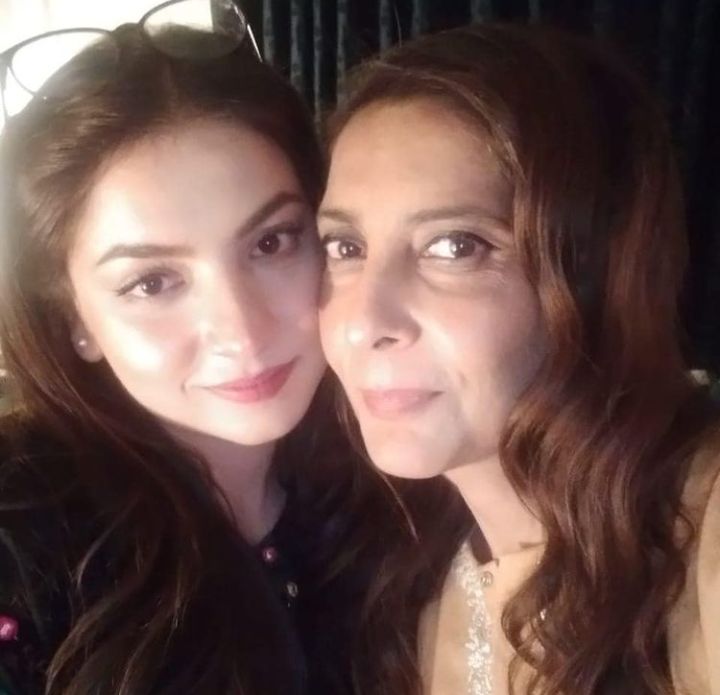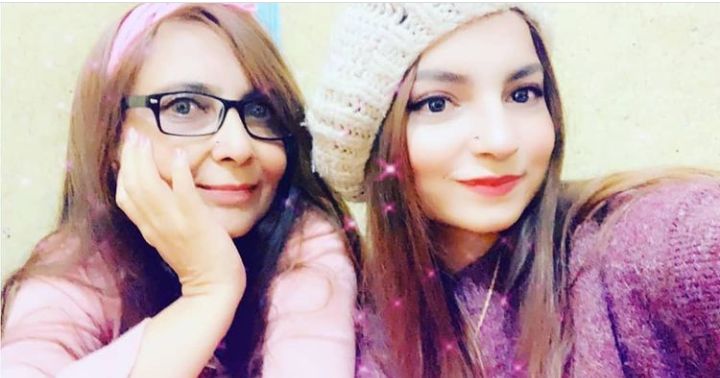 Komal Aziz and Khalid Hafeez
Komal Aziz has gradually made a name for herself in the industry. Khalid Hafeez who is well-known for his role in the classic comedy-drama serial Guest House is his father's cousin. Khalid Hafeez was one of the first people to act on Pakistani television and he starred in many dramas. Komal revealed that in a recent interview.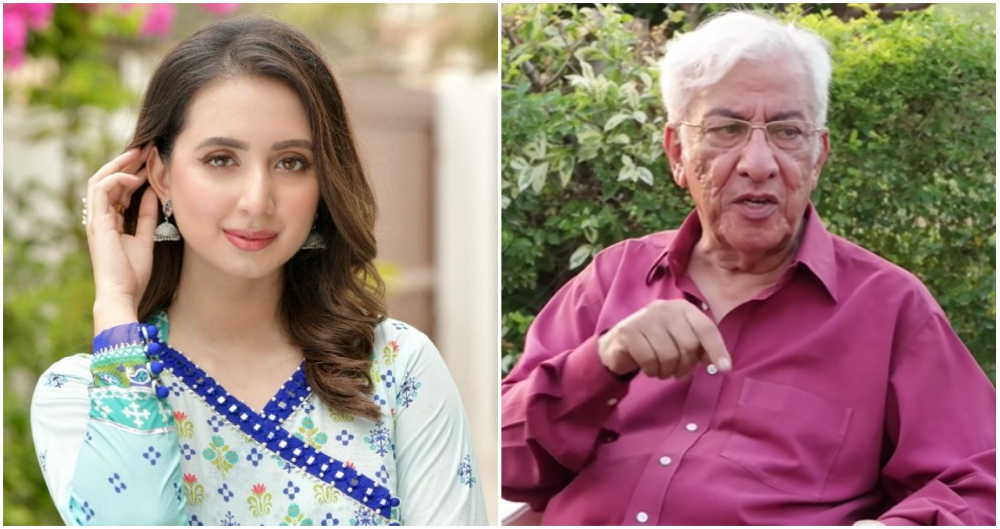 Did you know that all these celebrities were related? Share your views in the comments section.