A lot of times, actors are perceived as people from some other world who have perfect lives and do not have any fair share of struggles. This is the most common perception about the actors and the life they lead because people make assumptions about them based on the snippets of the lives that they come across. However, the actors are just normal human beings who have their fair share of happiness and trials. With the advent of social media and all the celebrities using it, people have now started to see the humanized version of actors and their lives. A lot celebrities now believe in transparency with their fans and followers that is why they do not hide any struggles or hardships that they are facing or have faced in the past. This also makes it easier for people to connect and relate to their favorite celebrities and it also allows the celebrities to influence the lives of their fans and supporters by guiding them and teaching them life lessons on the basis of their personal experiences.
There are a few Pakistani actors and celebrities who have been married and divorced more than once. They all have over the years spoken about their personal life struggles and have never shied away from sharing what they went through and how they have come to terms with their lives. A lot of celebrities have also discussed openly how they slowly learned that they were married to someone they did not share a similar mental wavelength and compatibility with. By sharing their personal experiences of divorce, celebrities have helped in changing people's perspective about it. They have also succeeded in making people believe that divorce is not a taboo and it is absolutely normal to part ways when things are not working and the marriage is depriving you of joy and mental peace. These celebrities have also allowed people to see that it might take some time but eventually, you do end up with the right person and find true love.
Let's take a look at the celebrities who have been divorced multiple times:
Shamoon Abbasi
Shamoon Abbasi was married to Javeria Abbasi in the 90's and the couple had a daughter named Anzela Abbasi. After quite a few years of being together, the couple parted ways. Javeria Abbasi chose to stay single because she was taking care of her daughter and both Javeria and Shamoon stayed cordial with each other because of their daughter. Shamoon Abbasi then got married to Humaima Malik in 2008. At this time Shamoon was a well-established director and Humaima Malik's career was in the initial stages. After couple of years, Shamoon and Humaima parted ways and they both focused on their careers. Shamoon Abbasi then got married to Javeria Randhawa and the couple had a daughter but they parted ways and ever since, Shamoon Abbasi has been single. Even though Shamoon Abbasi has gotten divorced thrice, he has always been there for her daughter and has been a supportive father. Shamoon Abbasi has showcased that marriage may not be for him but when it comes to work, he is fully dedicated and a workaholic. Shamoon Abbasi has also veered towards social welfare and activism. His open support for Kashmir and Kashmiris is commendable.
Faysal Qureshi
Faysal Qureshi got married at a tender age of 18 to Ayesha Agha, this was even before his acting career was established. The couple stayed together for quite 7 years and had a daughter Hanish Qureshi who now lives with him. Faysal Qureshi again got married around the age of 28 and the couple had a son Nael Qureshi. Faysal Qureshi and his second wife got divorced 2 years after their marriage. His second wife along with their son moved to UK. Faysal Qureshi then got married to Sana Faysal in 2010 and has been married ever since. Sana Faysal often makes appearances on Faysal Qureshi's morning shows and the couple seems to be at a happy place. They have a daughter named Ayat Qureshi who also shows up on his morning shows. Faysal Qureshi and Sana Faysal have been married for 9 years and are living a fulfilling life together. Faysal Qureshi's life is another example of how when things are meant to be, they not only work but last a lifetime. Faysal Qureshi has time and again spoken highly of his third wife Sana and it shows that irrespective of the past, one can truly find love and happiness.
Noor Bukhari
Noor Bukhari has had her fair share of struggles related to her personal life. Noor Bukhari has been married and divorced 4 times. Noor Bukhari first got married to a Dubai based Indian businessman Vikram and she stayed married to him for 2 years. Noor moved to Dubai but came back and filed for divorce. Noor explained that Vikram had lied to her about his reversion to Islam and when she found out, she tried to revert him but he refused. This led to their divorce. Noor then got married to director producer Farooq Mengal in 2010, however this marriage lasted a few months. Noor explained that she found out her husband was cheating on her, that is why she decided to part ways with him. In the year 2012, Noor Bukhari got married to Awn Chaudhry. Noor had a baby girl whom she named Fatima but this marriage ended as well. Noor Bukhari then got married to singer Wali Hamid Khan in 2015, the couple had their Nikkah ceremony on their own because Wali's family was not supportive of this marriage. However, Wali did convince his family and that is when they made the news of their marriage public but unfortunately, few months later, the couple got divorced and people also got to witness unpleasant exchanges between the couple as well. Noor Bukhari has stated in an interview that even though her personal life has been turbulent, this has not shattered her trust in the institution of marriage. She still believes in marriage and the emotion of love. However, Noor now has started her journey of spirituality and she wants to focus on nothing else but her relationship with her Creator. Noor Bukhari also wants to focus only on raising her daughter Fatima whom she feels is the reason why Noor is alive and still facing the world. More power to Noor.

Nadia Khan
There is probably no information about Nadia Khan's first husband but in one of the shows, she did admit that she had been married once before she got married to Khawar Iqbal. Nadia Khan was settled with her second husband Khawar Iqbal in Dubai and that is where she hosted her morning show from. The couple had two children, a daughter Alizeh and a son Azaan. It was Nadia Khan who filed for divorce in 2o12 and then she moved to Islamabad and took time off from the media. Nadia Khan then came back and started venturing into different projects. Now after a long time Nadia Khan has rekindled her love for acting and is seen working in many projects actively. Nadia Khan has never openly spoken about her divorces or her marital issues but every now and then, she has slightly hinted how she was unhappy while being mistreated and cheated by her spouse. Nadia Khan has shown to the world how strong she is and how she is embracing her role as a single mother. We wish luck to Nadia Khan.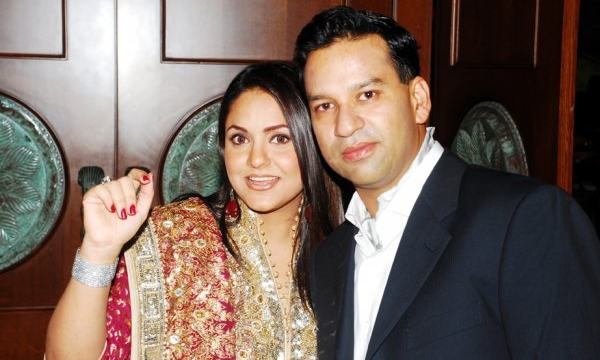 Noman Masood
Noman Masood got married at a young age outside the media industry. The couple had 2 children but after a lot of years, they parted ways. Noman Masood then got married to TV Actor Urooj Nasir, they developed understanding with each other while working together but as they got married, they realized they were two different people with different mindsets. Their marriage was short-lived and they parted ways after not too long of being married. Noman Masood then got married to his friend named Samreen, who he stated was with him as a support system through thick and thin. Noman Masood has time and again stated that his wife Samreen was someone who not only respected him but understood his struggles. Noman Masood's entire family was fond of Samreen and the way she took care of him. In Shahista Lodhi's morning show, Noman Masood, along with his sons and wife made an appearance and it was evident how Samreen had not only found a place for herself in Noman Masood's heart but she had formed a beautiful relationship with his sons as well. It was nice to see Noman Masood at a happy place with his third wife Samreen Masood.
Fiza Ali
After Fiza Ali established herself as a model, she got married to a businessman in Karachi but this marriage was short-lived. Fiza Ali never really spoke openly about this marriage but in one of the talk shows, she did speak about her husband and her life in Karachi. This is the reason why there is not much information about Fiza's first marriage on social media. Her second marriage to Fawad Farooq was made public where Fiza Ali allowed the pictures to circulate and she let it be a public affair. Fiza Ali moved to Lahore with Fawad Farooq and after trying for a few years, the couple succeeded in having a baby. Fiza Ali and Fawad Farooq had a daughter and they named her Faraal Fawad. Fiza Ali once again kept her divorce a very private affair and no one actually knew about the fact that Fiza and Fawad were no longer together. The news of her third marriage to photographer Ayaz Malik not only came as a shock but also confirmed the fact that she had parted ways with Fawad Farooq. Fiza Ali has ever since kept her marriage very private and after the announcement, she has never once spoken about her current husband. Fiza Ali however is very active on social media and she continues to make appearances on different talk and morning shows with her cute daughter Faraal. Fiza Ali has shown that she is a hands-on mother who also wants to be a dynamic role model for her daughter Faraal.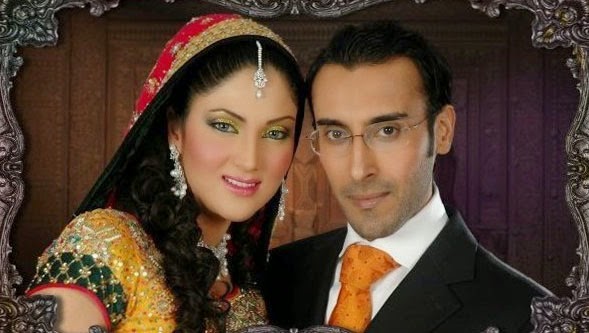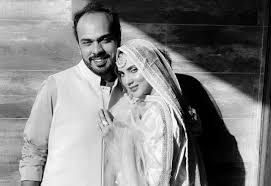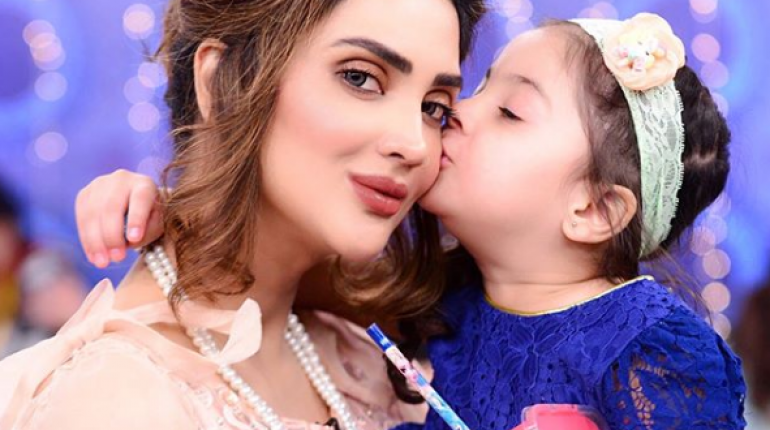 Khalid Malik
Before coming to Pakistan and starting his acting career in Pakistani showbiz, Khalid Malik studied and worked in Australia as an actor and Radio host. That is where he met his first wife. The couple had a daughter named Sumaiya who is now 18 years old. Khalid Malik has told that this marriage lasted for 3 years and ended in 2001. Khalid Malik did say that he was left bitter after this divorce but now when he looks back, he understands the lifelong lessons that experience taught him. Khalid Malik had nothing but positive things to say about his first wife, which showed that he has moved on gracefully from his bitter past. Then Khalid Malik remarried in 2007, again in Australia. His second wife was a choreographer and they both came back to Pakistan and pursue their careers. Khalid Malik explained that this marriage lasted for 8 years but they both had nothing in common except their passion and love for their work. This marriage ended smoothly where they both came to a mutual decision about it. Khalid Malik then got married third time to Mahrukh Abbasi, who happens to be Javeria Abbasi's cousin. Mahrukh had been divorced before. Their first few interactions were purely work related where Mahrukh wanted to interview him. They both then developed understanding and got married. The couple has 3 children together. Khalid Malik explained that he not only appreciates everything that his wife does, he also acknowledges the fact that she is a very good mother. Khalid Malik is emotionally settled and has stated that he is a hands-on father. Mahrukh and Khalid have formed a healthy relationship with each other and have not let their past experiences change their perception about marriage.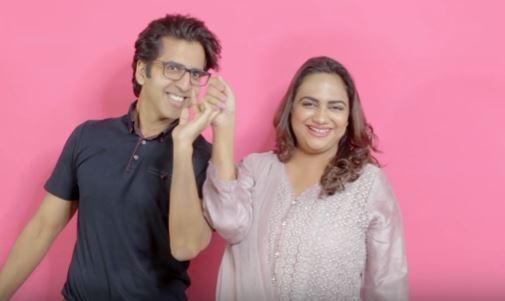 Noman Javed
Singer and composer Noman Javed married to renowned singer Fariha Parvez in 2016 in a private ceremony in Lahore. The couple then got involved in a property dispute because of which Fariha Parvez filed for divorce just after a few months of being married to Noman Javed. Noman Javed was battling depression and he also attempted suicide but he was fortunately rescued and recovered. It was after this phase when Noman Javed and Jana Malik connected with each other as friends. Jana Malik explained that they both were lonely and enjoyed each other's company and it was around that time when Noman Javed and Jana Malik, while making their bucket list one day spoke about how getting married was on their bucket list. This conversation ignited the spark and they both decided to get married within a week. Noman Javed and Jana Malik's marriage took everyone by surprise because no one knew they both were emotionally attached and involved with each other. Noman Javed and Jana Malik made a lot of appearances on morning shows where they seemed absolutely in love with each other. It was within 6 months of their marriage that the news of Noman and Jana's divorce shook everyone. It was Jana Malik who took divorce and claimed that she peacefully ended everything. According to Jana Malik, they both were having issues and could not develop understanding that is why she thought it was the best to part ways. Noman Javed did explain that they had very nominal issues just like any other couple, but they weren't this serious that Jana decided to end their relationship. Noman Javed did state that Jana Malik's mother played a role in their divorce and Noman Javed seemed sad because he continued to tell that they even were planning to start a family, so this divorce was totally out of the blue and unexpected.
Azfar Ali
Actor and director Azfar Ali was married to Salma Hassan for 9 years. People loved their couple because it was one reel life couple that actually became a real life couple after working together in the sit-com Sub Set Hai. Azfar and Salma got married and they had a daughter Fatima. The news of their divorce came as a shock and in 2012 it was officially announced that they both were no longer together. Azfar Ali did not address this issue but after a very long time, Salma Hassan broke the silence where she spoke about Azfar cheating on her and she coming to a decision that she had to let him go. Azfar Ali then got married to VJ and actor Naveen Waqar in 2012 and that is when people put the pieces of the puzzle together that Salma and Azfar got divorced because of Naveen Waqar. Both Azfar and Naveen stayed low-profile for a long time after their wedding and after they felt comfortable, they decided to speak about the criticism they had to face because of the decision they took for themselves as adults. It was year 2015 when Azfar Ali took it to his social media and announced that he and Naveen were not getting along well and they got divorced which was finalized in November. According to Mani, season 2 of Sub Set Hai is under works. Season 2 includes the original cast of Sub Set Hai, which happens to be Salma, Azfar, Mani and Adnan Shah Tipu. This goes to show that both Salma and Azfar have put their differences aside, they have moved on and are now at such a state where they are comfortable at being co-stars. We wish them luck for Sub Set Hai Season 2.