Nida Yasir has been hosting morning shows for many years now. She is one of the oldest morning show hosts who has continued to host these shows despite of a lot of criticism. Nida Yasir was recently also awarded for her good hosting skills, something which she is particularly proud of. Very often, Nida Yasir has also been part of controversies and sometimes she has also chosen to talk about them on her show. She also follows whatever people are saying about her and often responds to her critics in different ways. This does not happen usually but in Pakistan many morning show hosts have done so. Sanam Baloch too decided to talk about such things on her show and Shaista Lodhi dedicated an entire show to it when people were criticizing her after the news of her divorce got public.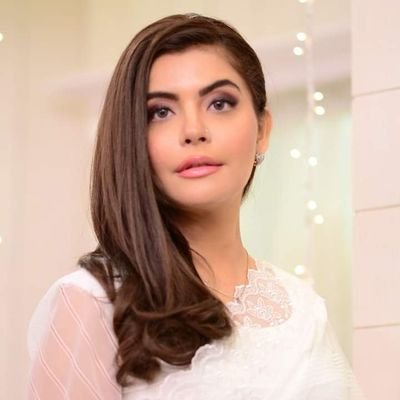 Morning shows in general are criticized by the masses and with time many of these shows have come to an end. Right now among all the leading morning show hosts, Nida Yasir is the only one who continues to do her job otherwise either the hosts have moved to a different direction or the channels have closed down these shows altogether. Being the host of a live show which airs five days a week can be challenging especially when there is so much competition for rating. Recently Shaista Lodhi and Sanam Jung talked about the pressures on morning show hosts. They also described the challenges starting from the kind of content they are forced to base their shows on to the tantrum of the guests on their shows. Nida Yasir so far has not talked about all these things because she is still part of the race and perhaps the 'last man standing' right now.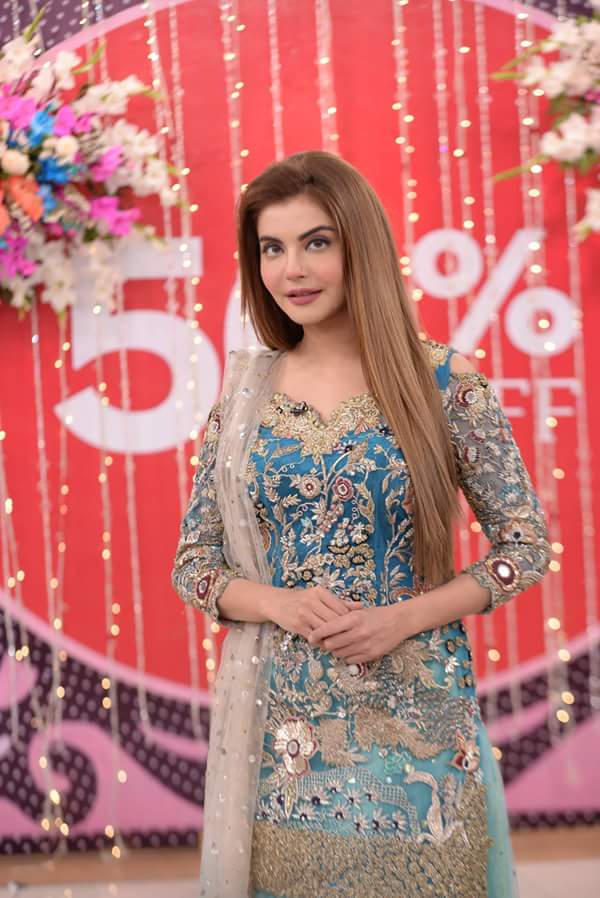 Although a show's host should try not to get too emotional and stay neutral during these shows. Our morning show hosts seldom follow these rules and are often seen getting emotional in their shows. There have been times too when Nida got too emotional for some reason or the other. Sometimes this reason was personal and at other times it was because of the real life stories which the guests were narrating.
Here are five times when Nida Yasir got really emotional on her show.
Talking About Mother-in-Law's Death
Nida Yasir's mother-in-law sadly passed away when she was away for holidays with her husband and children. When Nida Yasir came back to host her first show after her mother-in-law's demise, she talked about how she, her husband and children felt when they got the news while they were abroad on an island. Nida narrated that they wanted to fly back home but they could not get the flights and this was a moment of extreme helplessness. Nida got really emotional while talking about it . Nida Yasir shared that her husband obviously was in such a state that he couldn't function because of the grief. As a result, Nida Yasir had to make all the arrangements which was really difficult for her at a time when she too was awfully sad because of the tragic news of her mother-in-law's death.
 Sharing Views About Online Criticism
Nida Yasir got really emotional while talking about the online criticism against her in a closed group owned by a female blogger. This was few days after her mother-in-law's death when ARY aired a recorded show in which Nida Yasir showed all her shopping from her trips abroad. Nida Yasir was particularly criticized on one specific page for doing so right after her mother-in-law's death. Nida Yasir was fuming when she explained that this was a recorded show and she had not been doing any such shows when her mother-in-law passed away. She also got really infuriated and started crying while she talked about how she felt about these comments. She questioned all such people and threatened them too. She said that these comments and the way some people tried to contact her husband could destroy her home. Nida Yasir was also disturbed because of the language used by some people on that forum.
While Discussing Zainab's Murder Case
Nida Yasir did a special show in which she talked about child molestation and the murder of Zainab in particular. Nida Yasir's emotional speech in this show was criticized severely because it looked staged. It was like she was giving a performance to show her support for the victim instead of voicing her opinions in an honest way. Nida Yasir could have talked about this issue without learning the lines but she didn't do so. Surely this was a case which affected everyone but this emotionalism was not liked by the public.
Dr. Bilquis Talks About her Deceased Father
Dr. Bilquis has been coming as an expert guest on Good Morning Pakistan for many years now. Dr. Bilquis narrated how her father passed away and how desperately she tried to save him. This was one of the most emotional shows which is why even Nida got extremely sad. All the guests present at the show and even those sitting in the audience felt Dr. Bilquis' pain. This show was one of the most emotional shows Nida Yasir has hosted.
When Shabbir Jaan Left Her Show
Shabbir Jaan was invited as a guest in Nida Yasir morning show and he had been warned that there were going to be some questions which he might not like but he agreed to answer them. Every time he answered a question he was told that he was not telling the truth, he eventually lost his cool and left the show. Nida Yasir also took off her heels and decided to walk out after saying that she was not going to be a part of such a show. Later on, recently in an interview Shabbir Jaan shared that although he knew that they were going to ask some personal questions but the way he was treated at this show was absurd which is why he walked out. Many people thought all of this was staged but the truth is that no one expected Shabbir Jaan to react in such a manner which is why Nida Yasir got really emotional as if she was fed up of hosting a show with such content.
Do share your views in the comments section below.