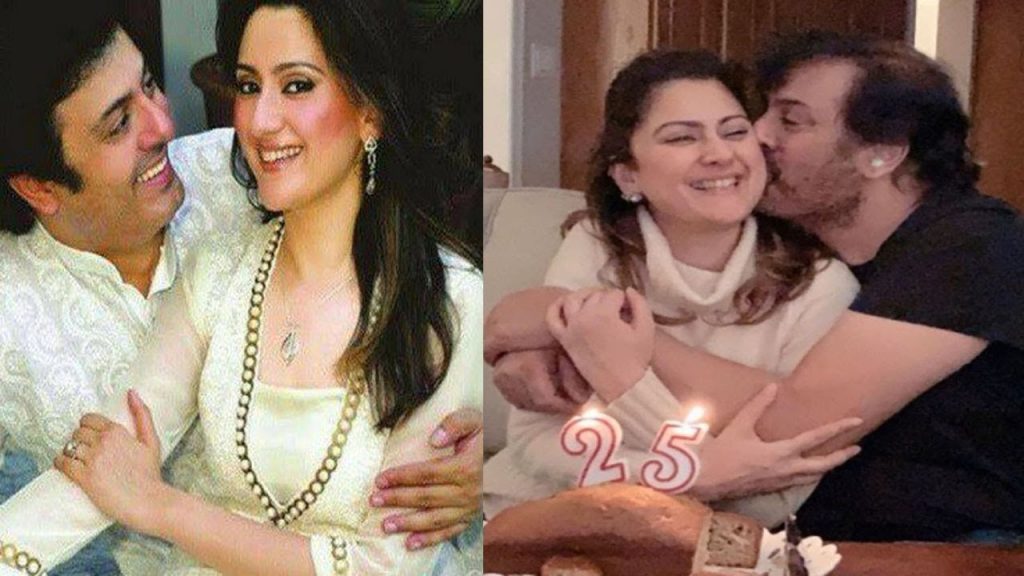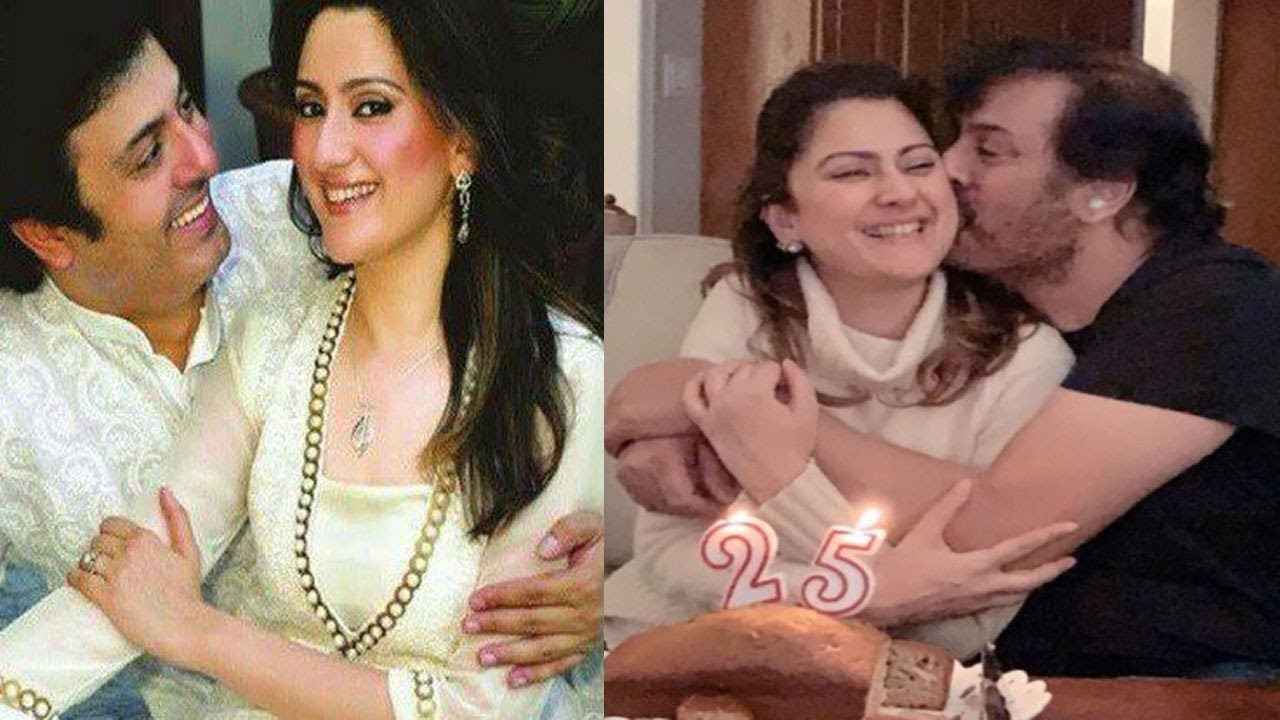 Noman Ijaz is a Pakistani television and film actor as well as a TV anchorperson and a TV show presenter. He is married to Rabia Noman. The couple has 3 children named as Noman Shameer, Noman Rayaan and Noman Zaviyaar. Rabia is indeed an elegant lady even at an older age she seems really fresh and elegant. Noman is often seen sharing pictures of his family on social media and expressing love towards his dear wife.
Atif Aslam  and Sara Bharwana are living a fruitful marriage  since March 28, 2013.  Atif Aslam is known for his singing . He also has won numerous awards. He is extremely popular in Pakistan as well as in the entire world . The couple met at a wedding and then at a birthday and a friend finally introduced them. Atif Aslam shared that they dated for 7 years before he finally proposed to her. Atif and Sara are blessed with 2 baby boys.
Hamza Ali Abbasi officially got Nikkahfied with his friend Naimal on 25th August in a simple Nikkah ceremony at Islamabad with limited number of guests. They used to share some pictures together even before marriage. Hamza stated that they were friends for 2 years and then Allah put it in his heart to propose Naimal and make her his life partner. They now often share pictures twinning clothes and with the most adorable captions. They are recently blessed with a lovable boy.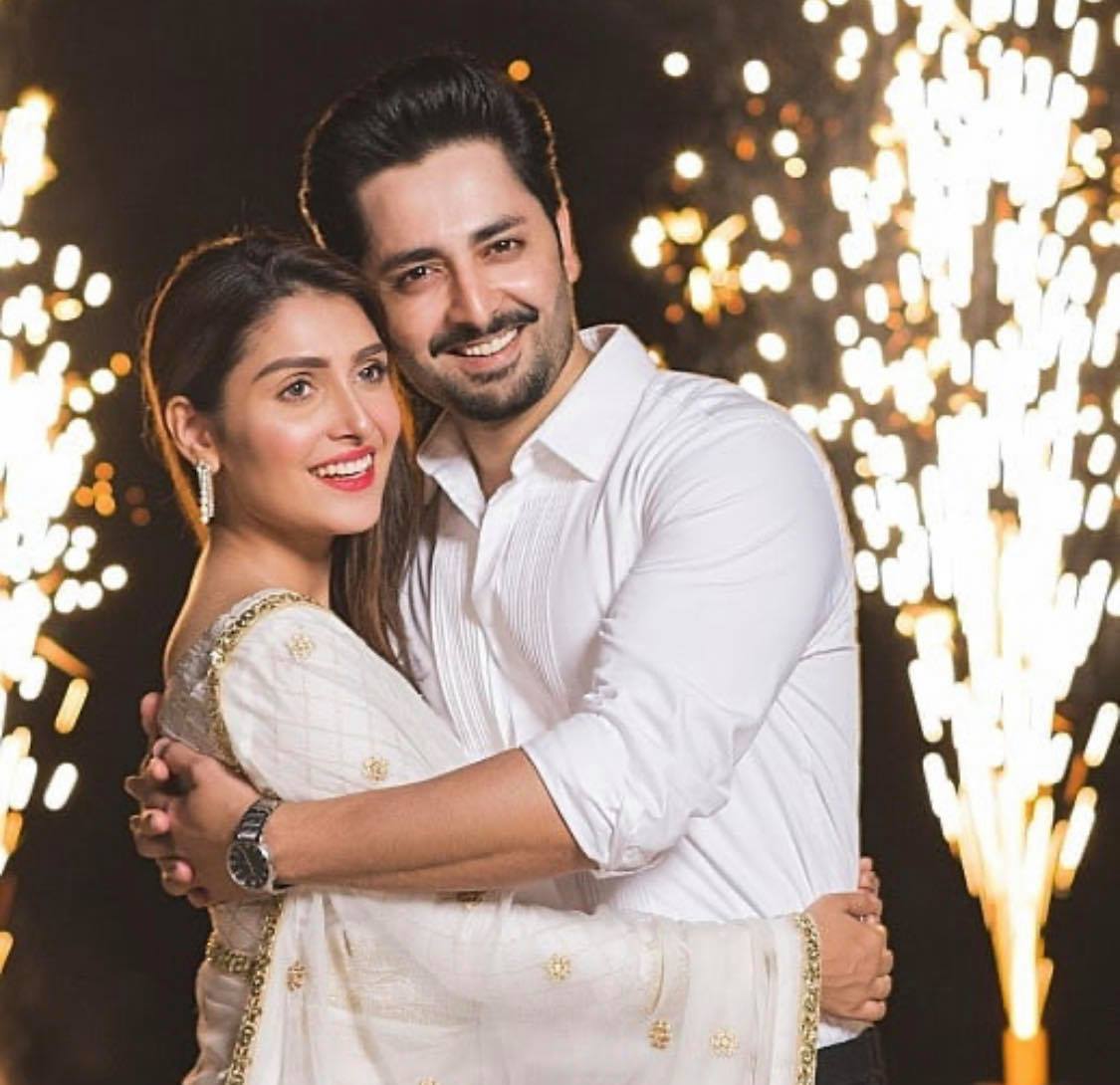 Danish Taimur and Ayeza Khan the adorable lollywood couple which has been seen together in numerous ads and dramas, were hitched on August 08th, 2014. Danish directly reached her with a marriage proposal rather than keeping affairs. They both believe in destiny and it seems the two were clearly destined to be together. They are now blessed with a son and a daughter. They are seen together arranging different family functions and appearing on every gathering together.
Muneeb Butt and Aiman Khan's and love story is the most interesting love story among celebrity couples. They are also one of the youngest celebrities to get married. Aiman Khan and Muneeb Butt have a big age gap they met at a shoot of telefilm where muneeb considered her as a younger sister. Eventually they fell in love and their wedding was the most awaited wedding  of 2018 with a month long series of functions and all of the celebrities took part in the events.  Two of them are now parents to a beautiful girl Amal.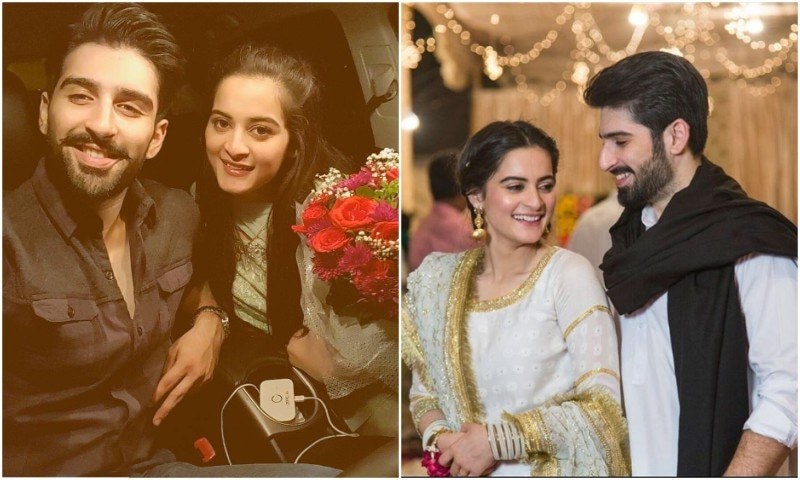 Mani and Hira, a showbiz couple, has been seen together as the hosts of numerous TV appears after their wedding in 2008 and they look extremely cute together. The couple has 2 sons. They are always seen together providing the perfect couple goals to the audience. If its an occasion or a function they are seen too much in love and drooling over each other.
Feroz Khan wedding has been the talk of the town after his breakup with Sajal. His life partner did not belong to the media industry which left the audience getting all suspicious. Feroze Khan's wife is one of his cousins, Syeda Aliza Fatima Raza, and she was never seen on screen before her marriage. As indicated by Feroze,when their families favored the rishta, he step by step began to look all starry eyed at his pretty life partner. He eventually fell in love with her and both of them are now blessed with a cute little baby boy. Both the partners are seen sharing their lovely pictures together.