Pakistani celebrities and celebrities from India sometimes resemble a lot but there are some Pakistani actors who even have great resemblance with Hollywood stars. All these celebrities are charming and pretty. They look the same not because they have the exact same features but their overall looks match.
Here is a list of Pakistani celebrities and celebrities from other parts of the world who look like them.
Hamza Ali Abbasi and Robert Pattinson
Hamza Ali Abbasi is one of the most famous celebrities in Pakistan. His look alike from England is also a well-known stars known for his great acting. Hamza Ali Abbasi and Robert Pattinson's resemblance is visible from these two photographs of both the actors.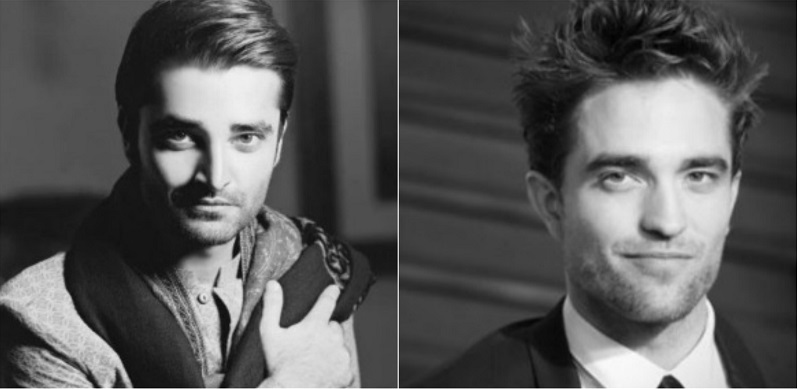 Sehar Afzal and Katrina Kaif
Sehar Afzal looks a lot like Katrina Kaif. Both of them have the same soft and innocent looks. When Sehar made her drama debut with Tum Yaad Aye, so many people thought that she looked like Katrina.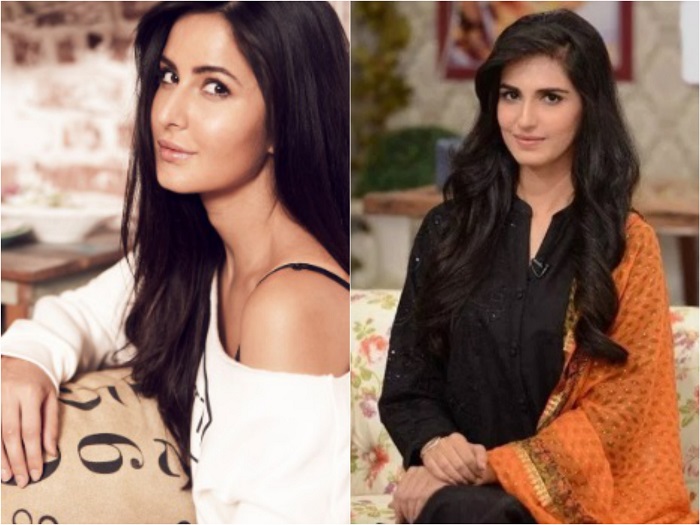 Afzal Khan and Sylvester Stallone
Afzal Khan's second name is Rambo not only because that name has special relevance with his first project on television but also because he bears a strong resemblance with Sylvester Stallone, the famous actor who played the role of  Rambo in the iconic films of the same name.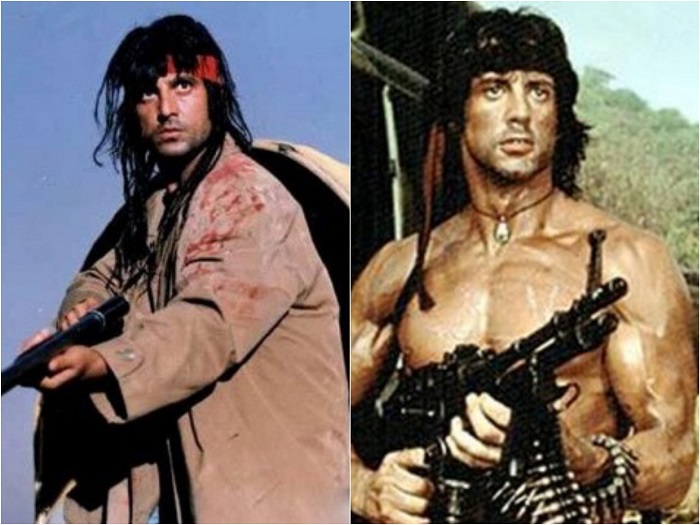 Ayub Khosa and Hans Raj Hans
Ayub Khosa is a veteran Pakistani actor who has a unique style of his own. Hans Raj from across the border has a striking resemblance with this talented Pakistani actor more because of the hairstyle and the beard. Who would have thought that two people from two different countries could share the same style statements!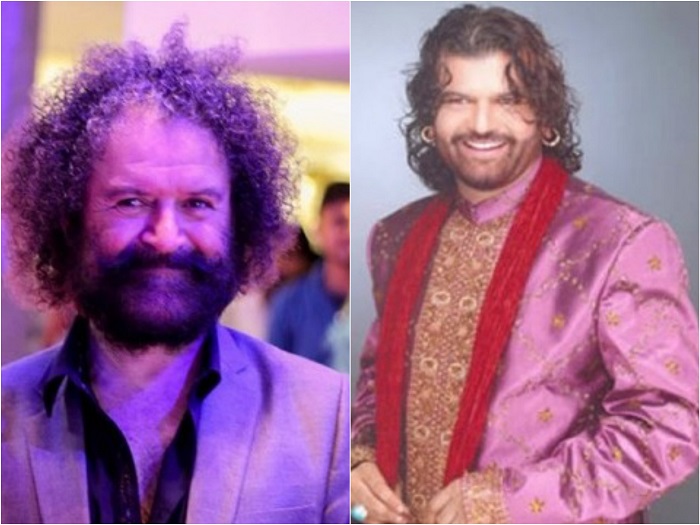 Ainy Jaffri and Kristen Stewart
Ainy Jaffri and Kristen Stewart both are cute and stylish. They are equally popular and they look the same too. They have the same nose, eyes and even their lips are the same.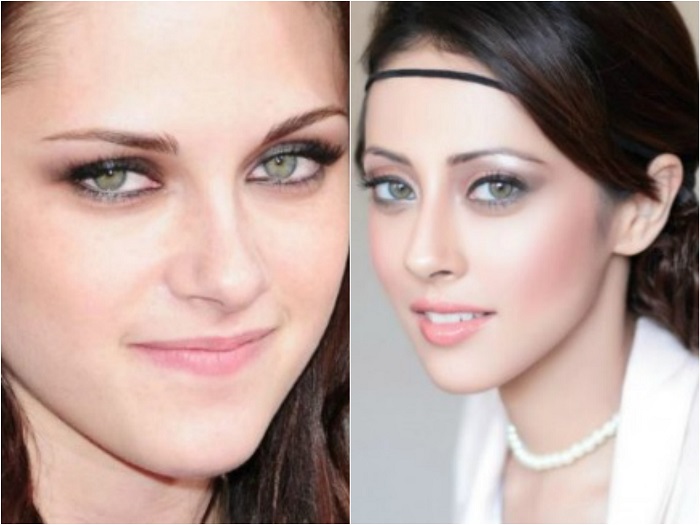 Adeel Hashmi and Simon Helberg
Adeel Hashmi and Simon Helberg both have features which are not common. They have the same smile too. That eye shape is rare but both of them share it. We bet everyone can see the resemblance between these two stars.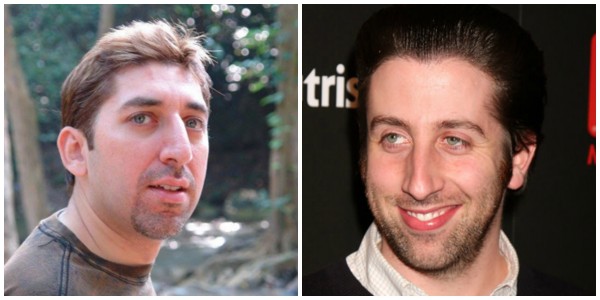 Rahul Bhatt and Saleem Sheikh
Rahul Bhatt and Saleem Sheikh's resemblance is quite obvious from this picture in which both of them look like they are two versions of the same person. They even have the same expressions which makes the resemblance even more striking.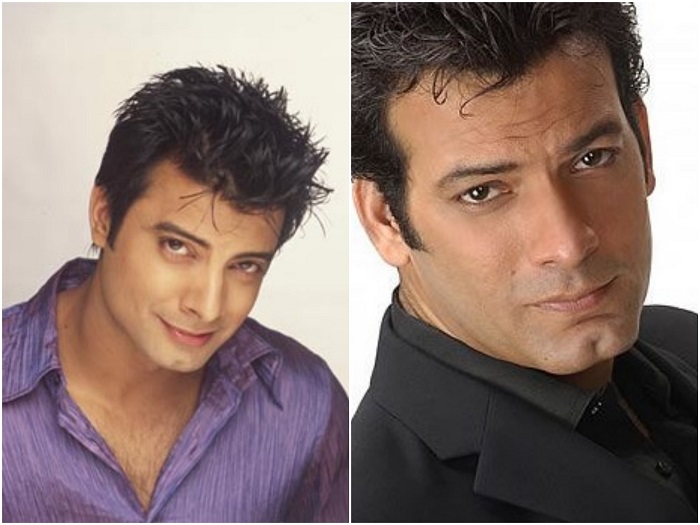 Hrithik Roshan and Sheheryar Munawar
Both these gentleman have perfect chiseled features and their smiles are a lot alike too. Shehryar Munawar has often been called Hrithik Roshan's exact copy but unlike some other Pakistani celebrities, Shehryar has never made a special effort to look like his Indian counterpart.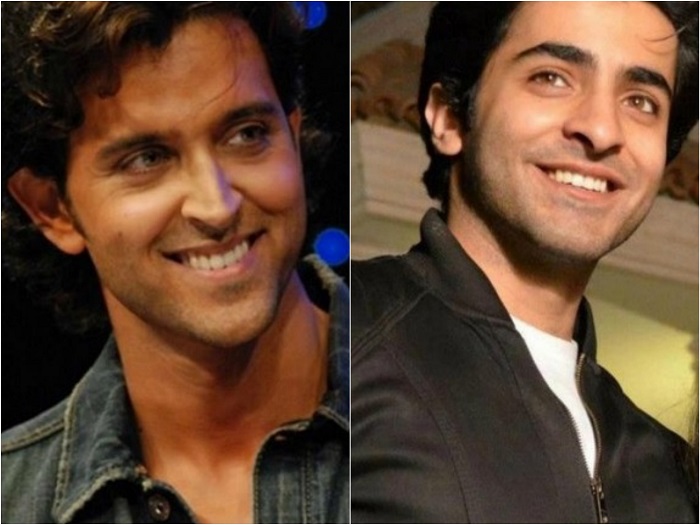 Osman Khalid Butt and Orlando Bloom
Osman Khalid Butt has been called the Orlando Bloom of Pakistan many times by many people. There was a time when both these celebrities even had the same hairstyles. Here is a picture of them that will prove that there is without a doubt an uncanny resemblance between these two celebrities.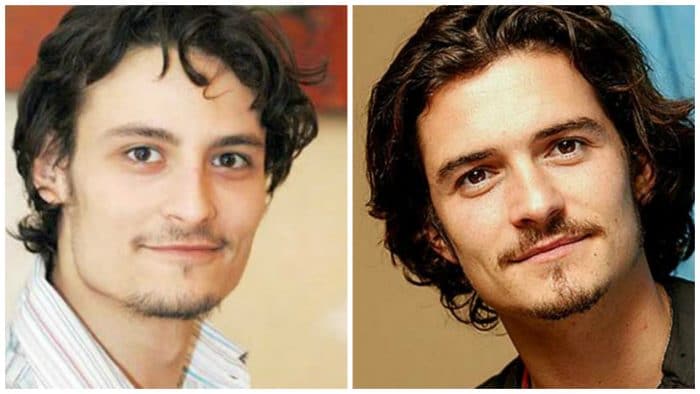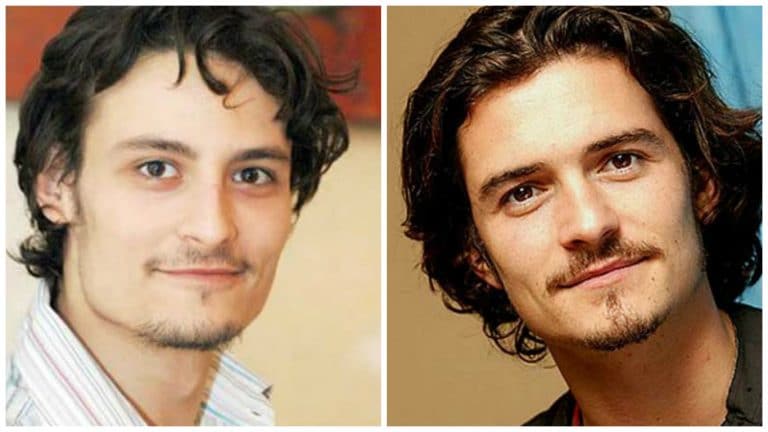 Mehwish Hayat and Nargis Fakhri
Mehwish Hayat's looks have undergone a big change over the years. She has lost weight and she also got some plastic surgery procedures done. Now she looks exactly like Nargis Fakhri who is an actress and a model from across the border. Can you see the similarities between them in these pictures?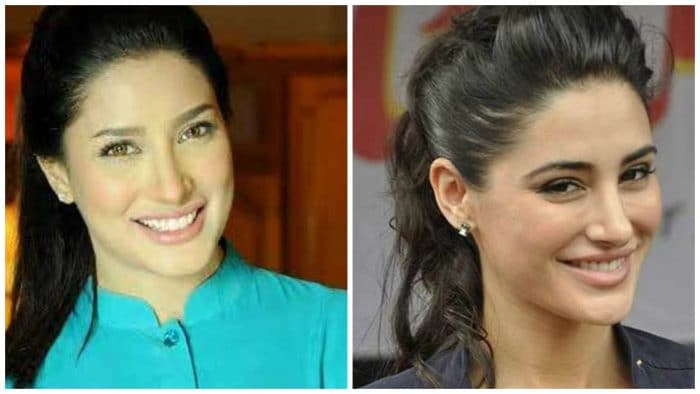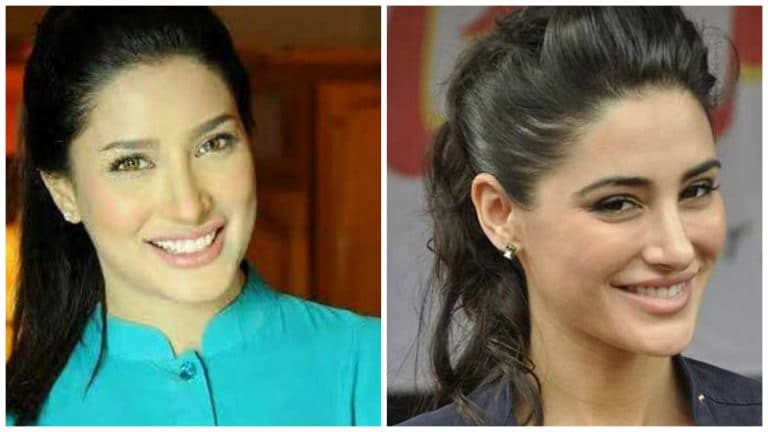 Shamoon Abbasi and Akshay Kumar
Shamoon Abbasi looks like the Indian actor Akshay Kumar in every way. It isn't just his facial features or overall look but even his height and body are very similar to Akshay Kumar. Shamoon Abbasi also acknowledges the fact that he and Akshay have a lot of resemblance.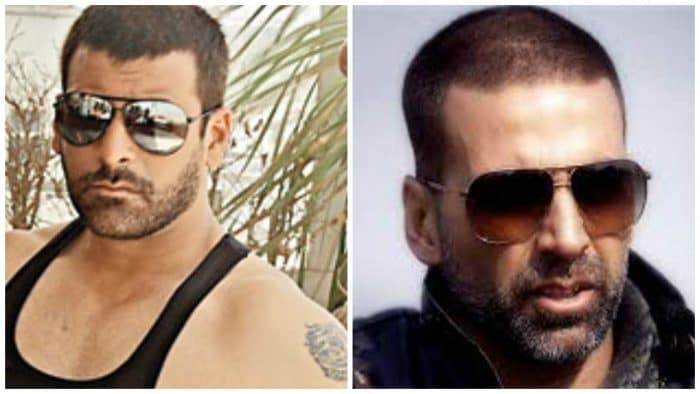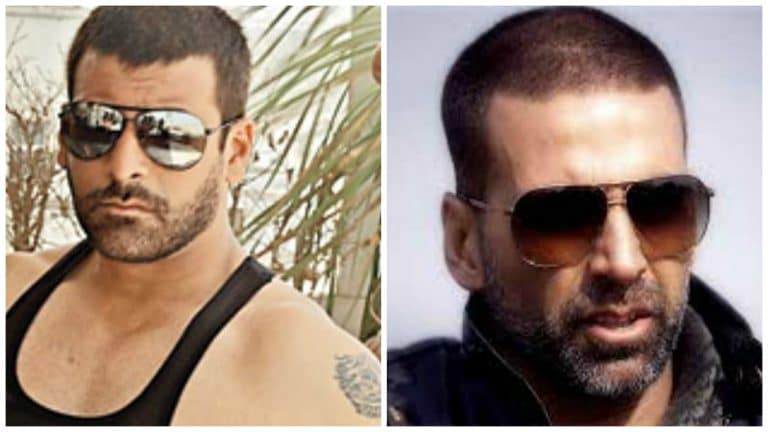 Arij Fatyma and Kriti Sanon
Arij Fatyma and Kriti Sanon have so many similarities that in this picture it is difficult to tell them apart! Can you tell who is who??? Both of them are attractive and talented.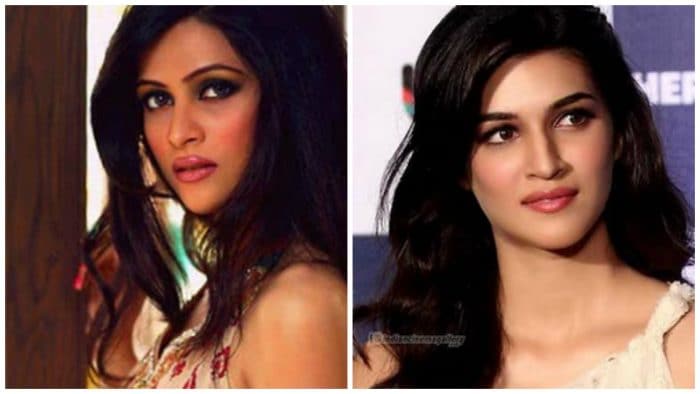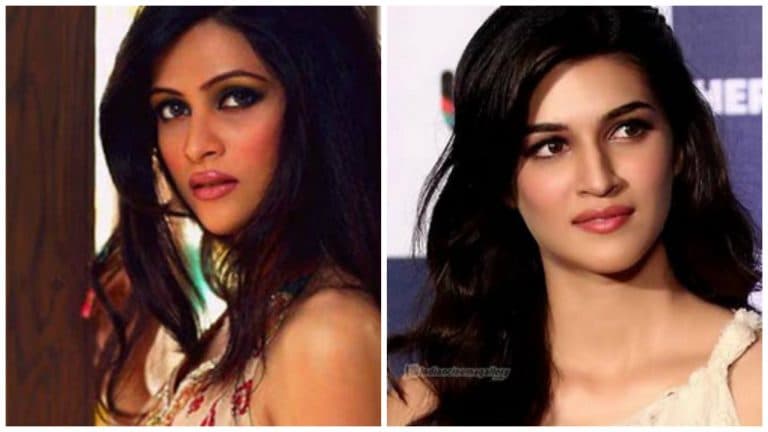 Syra Shahroz and Pixie Lott
Syra Shahroz and Pixie Lott have the same cute face and their smile is identical too. Both of them are young and talented and look a lot like each other.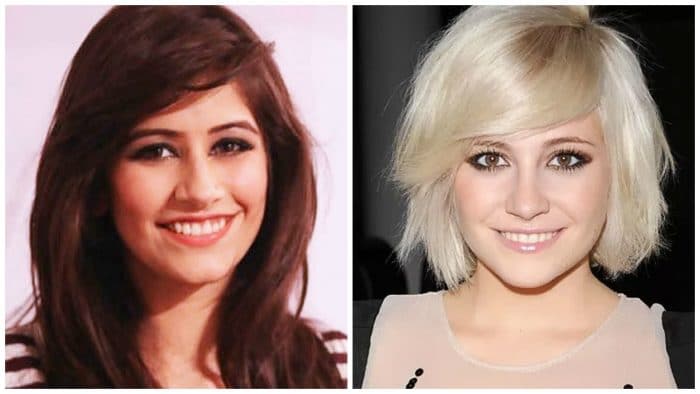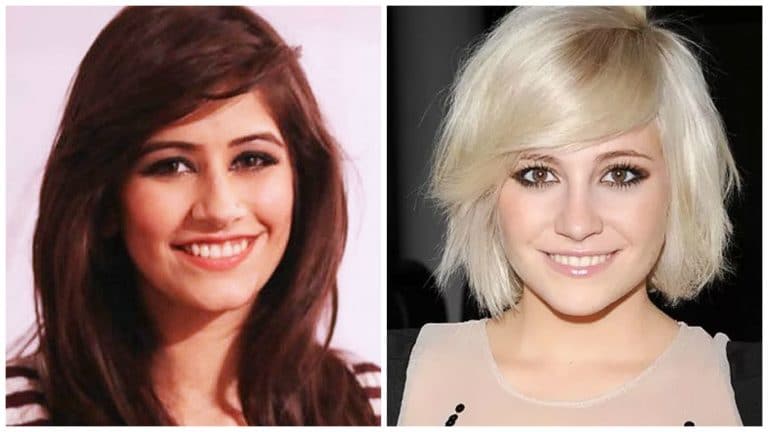 Javeria Abbasi and Sonakshi Sinha
Not all the facial features of Javeria Abbasi and Sonakshi Sinha are identical but the overall look is the same. Their face cut resembles more than anything else.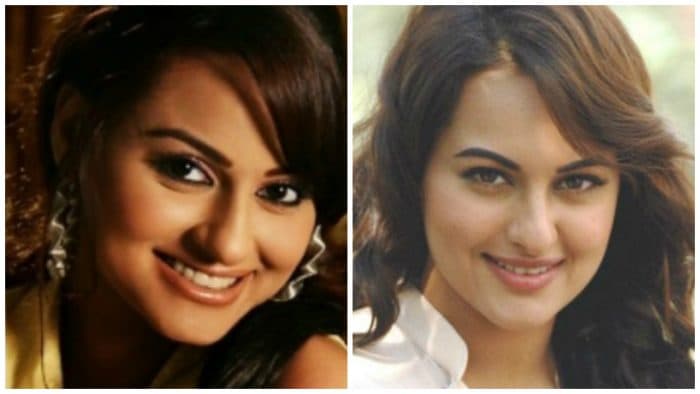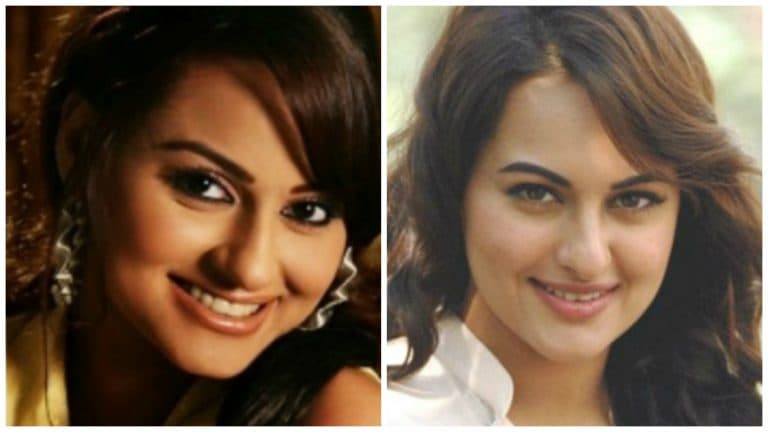 Nazia Hassan and Anushka Sharma
Nazia Hassan is Pakistan's pride and joy. She is someone who left us too soon but will never be forgotten. Anushka Sharma is a well known Indian actress who has the same bone structure and facial features as Nazia Hassan.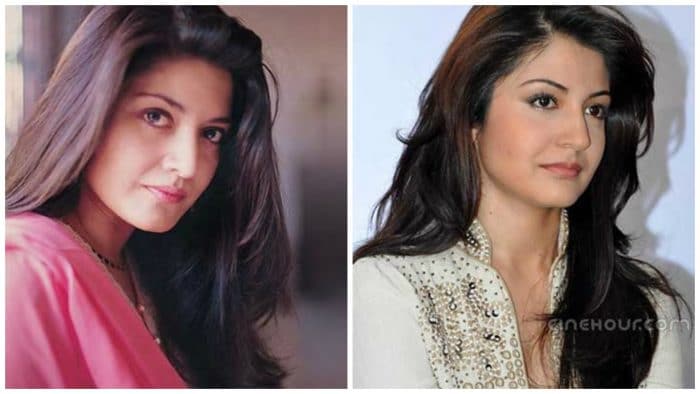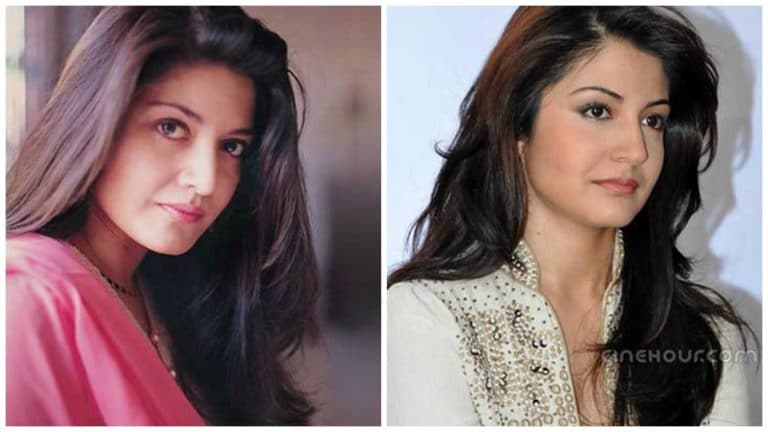 Chaudhry Nisar and Rowan Sebastian (Mr.Bean)
The resemblance between Chaudhry Nisar, a Pakistani politician and Rowan Sebastian of Mr.Bean fame is so striking that it is difficult to tell who is who!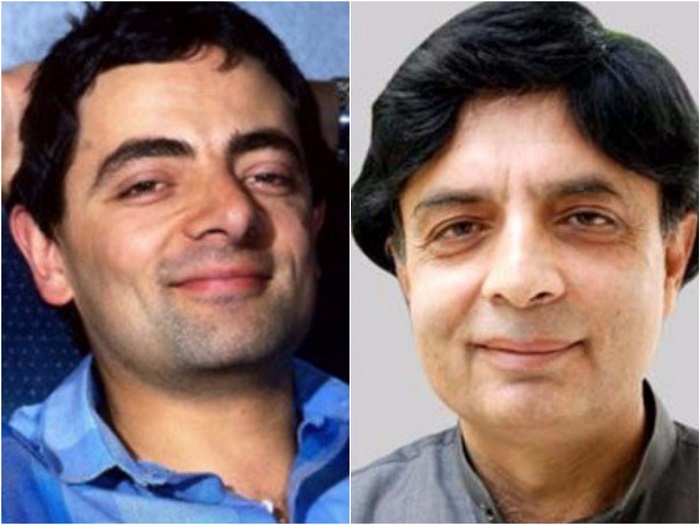 Neelam Muneer and Cindy Crawford
Whether this resemblance is deliberate or natural, we don't know but these two pictures prove that it is very much there! What do you think??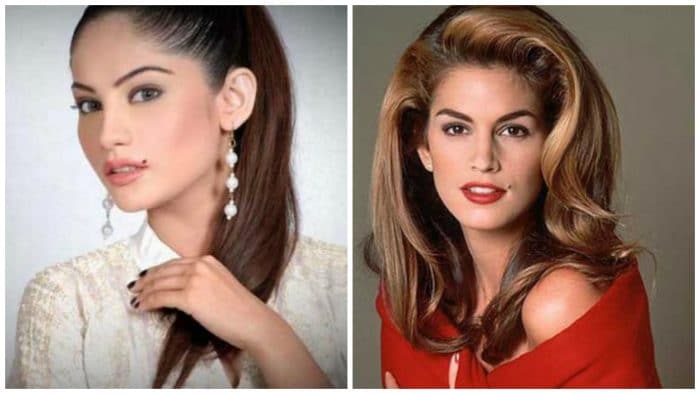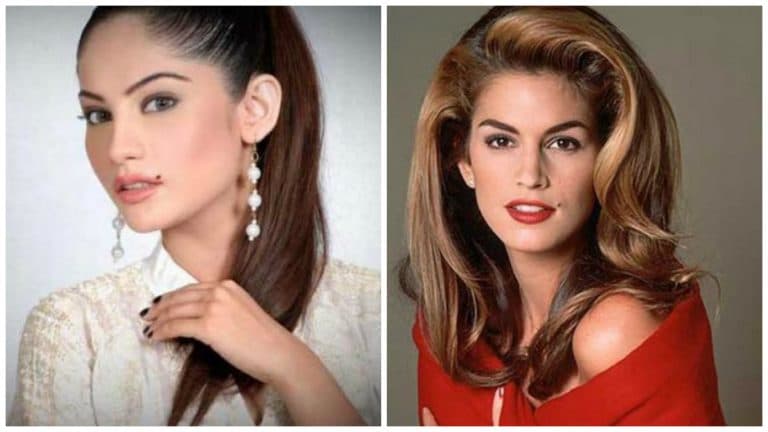 Mubashar Malik and John Abraham
Mubashar Malik is an economist and an author who recently entered showbiz. When the pictures of him with Saba Qamar on the sets of their upcoming film went viral many people thought she was shooting with India with John Abraham.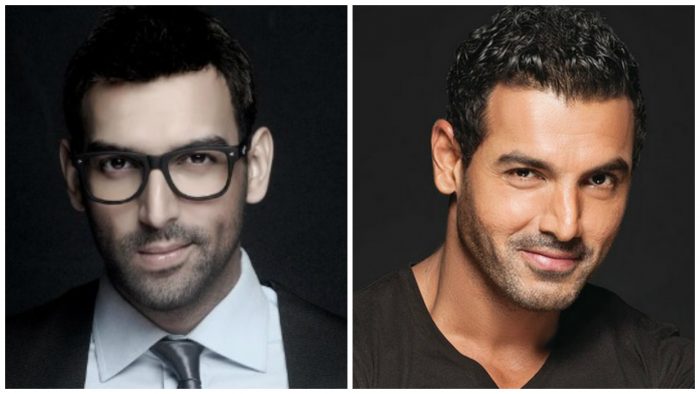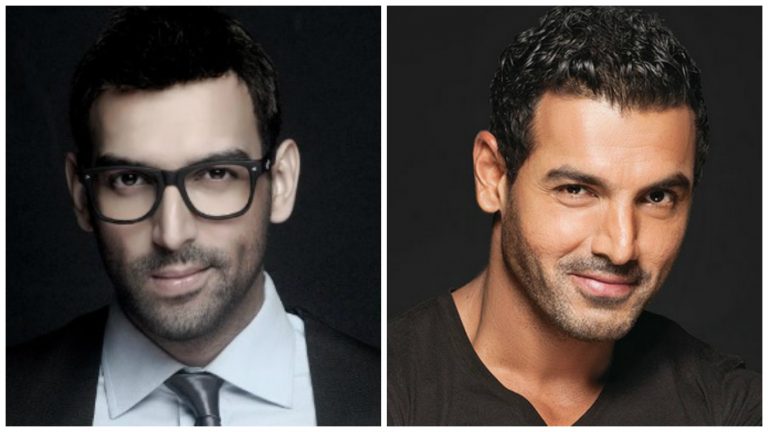 Sahir Lodhi and Shah Rukh Khan
Sahir Khan and Shah Rukh Khan have a natural resemblance which has been accentuated even more because Sahir Lodhi makes conscious attempts to look and talk like Shah Rukh Khan.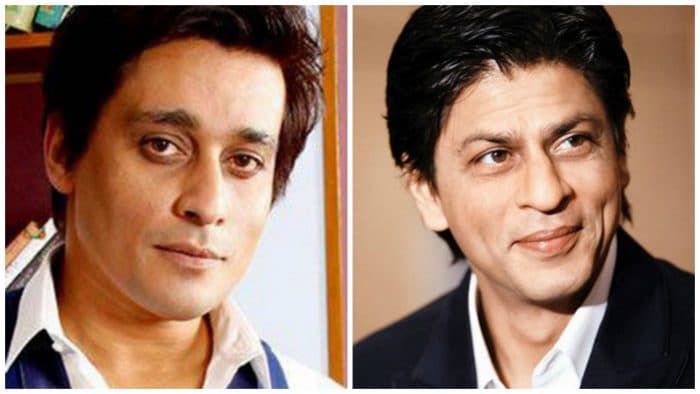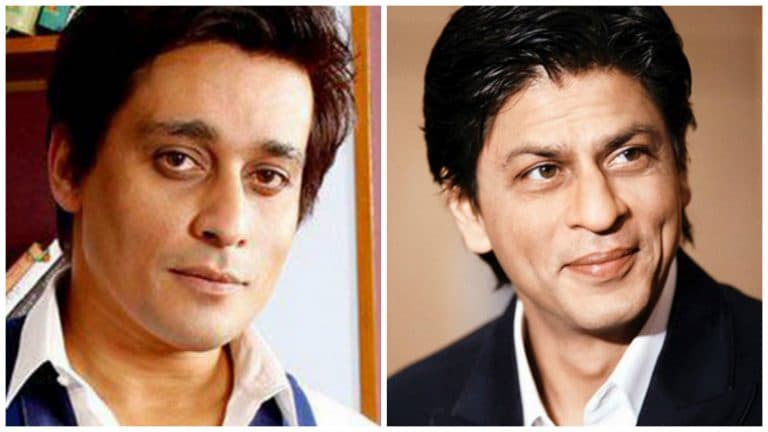 Sarwat  Gillani and Kangana Ranaut
These talented divas have the same face cut and the same hair. Both of them are fierce and talented. This picture is a proof that they should be in this list.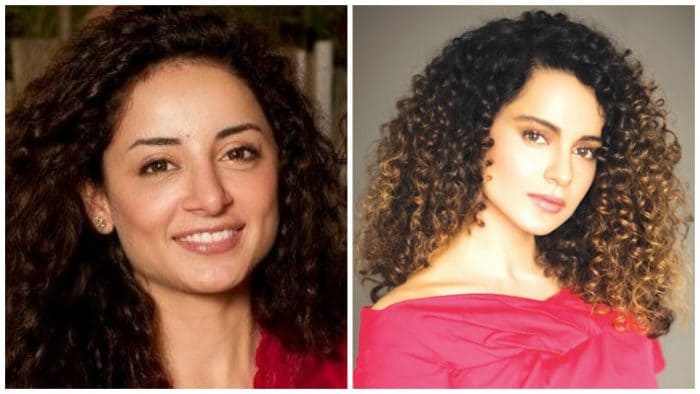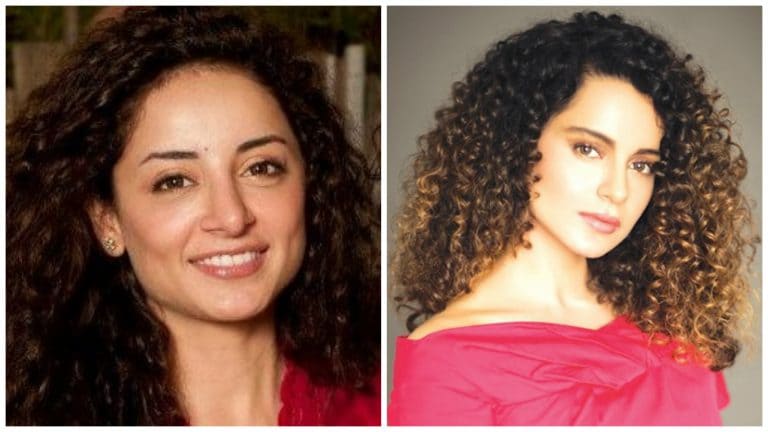 Priyanka Chopra and Sonya Hussyn
Sonya Hussyn has lately undergone a massive makeover and nowadays she is also being trolled by people for trying extra hard to look like Priyanka. It is a fact though that both of them have a striking resemblance.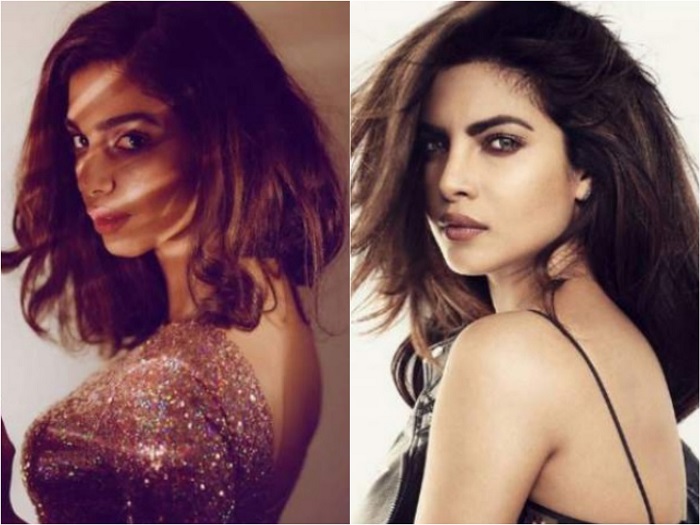 Maya Ali and Nauheed Cyrusi
Maya Ali looks so much like Nauheed Cyrusi, an Indian model and actress. They have identical features and the same face cut. If Nauheed loses a little more weight, she will look exactly like Maya Ali.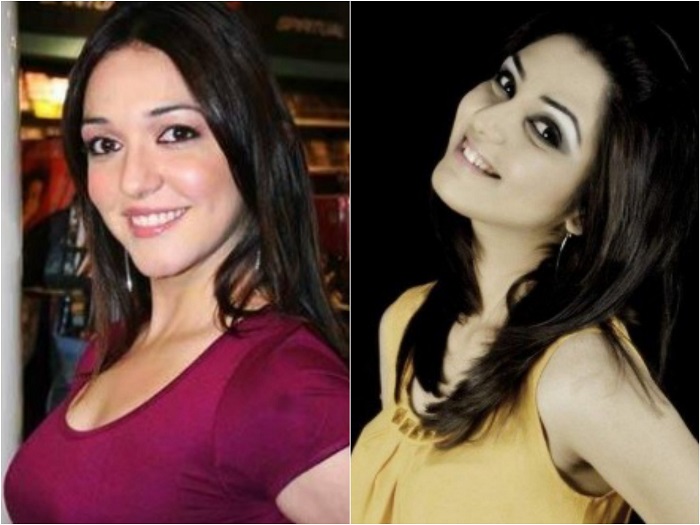 Sanam Baloch and Anushka Sharma
Sometimes when a photograph is taken from a certain angle people can look a lot like each other and this is the case here too. Although the resemblance between Sanam Baloch and Anushka Sharma isn't always notice but in these pictures it is so obvious.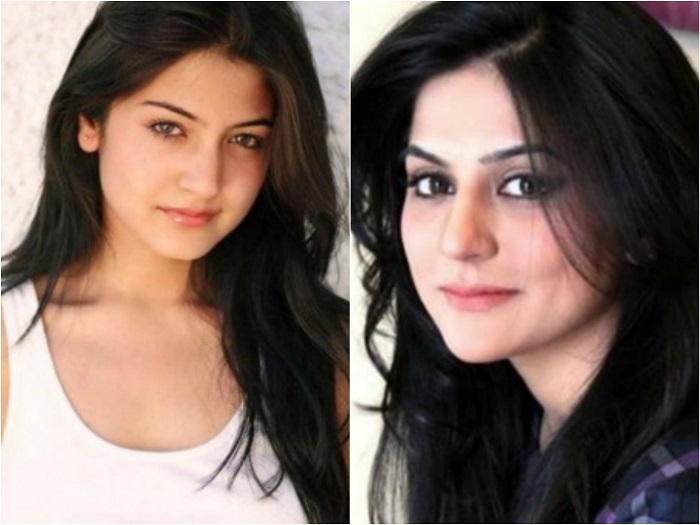 Bilal Ashraf and Sidharth Malhotra
Bilal Ashraf and Sidharth have more in common than just their dimples, even their expressions are identical! Look at them, you can easily spot the similarities.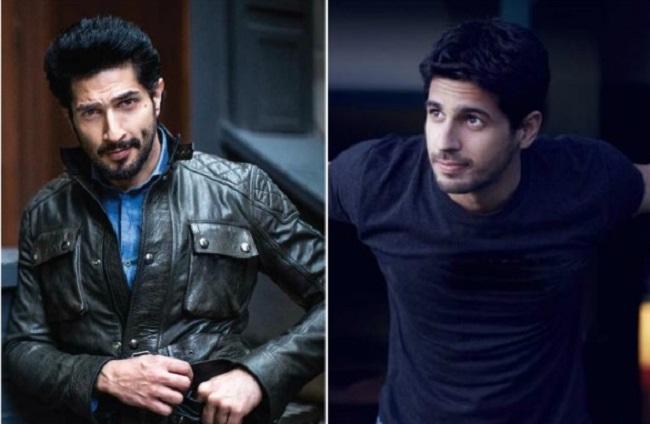 Adeel Hussain And John Abraham
Adeel Hussain and John Abraham have the kind of resemblance which makes people mistake one for the other. Even their body language is quite similar in many of their photographs.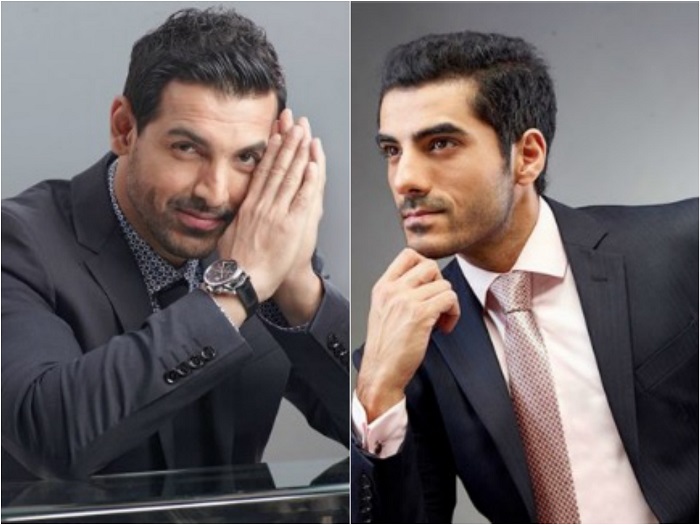 Asma Mustafa Khan and Meghan Markle
Asma Mustafa Khan is someone who has turned from a public speaker to a celebrity because of her appearances in shows. Her resemblance with Meghan Markle is obvious from these pictures.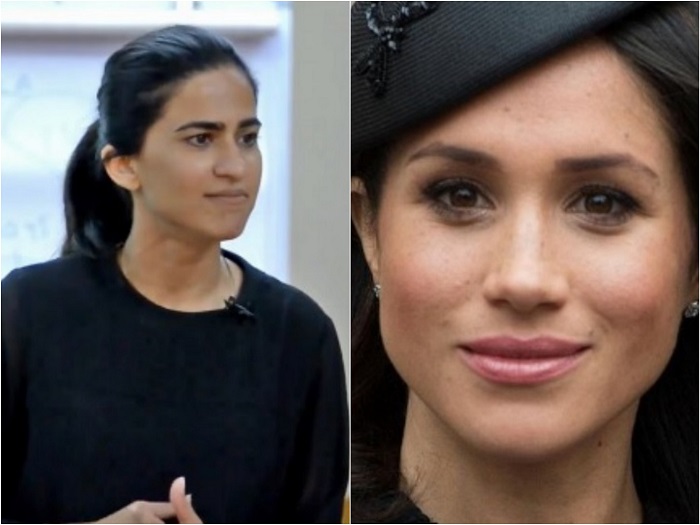 Can you think of any other Pakistani actors who look alike? Feel free to add to the list.