People have easy access to the personal lives and choices of Pakistani celebrities due to social media. Most of the celebrities also make sure that they let everyone know about their future plans beforehand. There are also those celebrities who are usually really active on social media and are constantly giving interviews yet they got married all of a sudden. Some of these celebrities got married to equally famous actors which made these weddings even more surprising. These celebrities have always set a new trend of intimate weddings even when they are getting married to someone from the fraternity. These weddings were surprising for everyone because there were o engagement announcements and these celebrities did not even talk about marriage in their recent interviews. Some of these weddings were especially surprising because the public only found out about them when the pictures and news was posted on social media pages. Few of these celebrities did not even announce their weddings, people found out from other sources and that is when they talked about it.
The lockdown was another reason why some of these weddings were surprising. Due to the lockdown, the celebrities kept their wedding functions private. They went ahead and married the people they loved instead of opting for a big wedding function.
Here is a list of those Pakistani celebrity weddings that surprised everyone.
Sana Javed and Umair Jaswal
There were rumors that Sana Javed and Umair Jaswal were in a relationship but both these celebrities never talked about this in an interview. They were seen together in different functions and they also made each other feel special on their birthdays but there was nothing beyond that which was revealed by them. There was anticipation that they might make their relationship public at some point but no one was expecting them to get married without prior announcement. Although Sana and Umair both are big names in the showbiz industry, they got married in an intimate ceremony. They kept their nikkah function so secretive that people only found out about it after they posted the pictures. Sana and Umair definitely proved that there is a way to surprise everyone with something so big even when you are in the public eye all the time!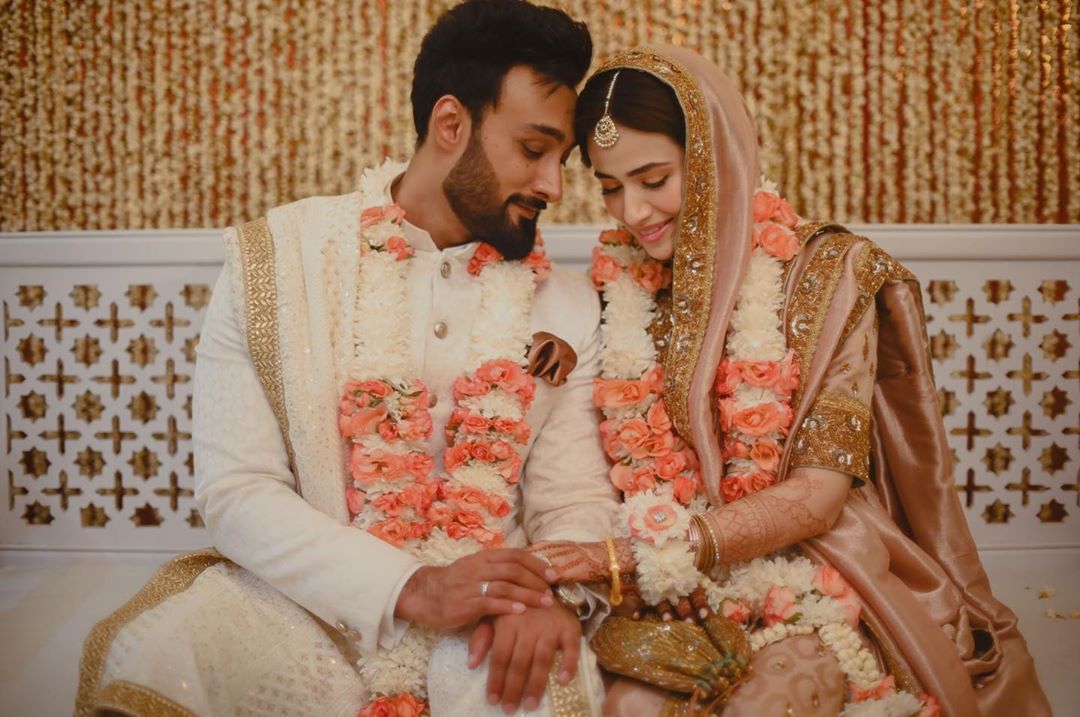 Sarah Khan and Falak Shabbir
Sarah Khan and Falak Shabbir's marriage was the most surprising one of all the other marriages on the list because these two celebrities were not even seen together in public before they announced their wedding. There were no rumors about their relationship on social media and people were still criticizing Hina Altaf for Agha Ali and Sarah Khan's breakup when this marriage took place! No one saw this one coming which is why people were pleasantly surprised by the news. Sarah and Falak posted pictures of their marriage when it was actually happening. Although after getting married they were open about how they met and also shared the pictures and videos generously, they kept their relationship and marriage plans secret right till the actual day arrived. These two definitely took secrecy to a whole new level and people were genuinely happy for them once they made the final announcement.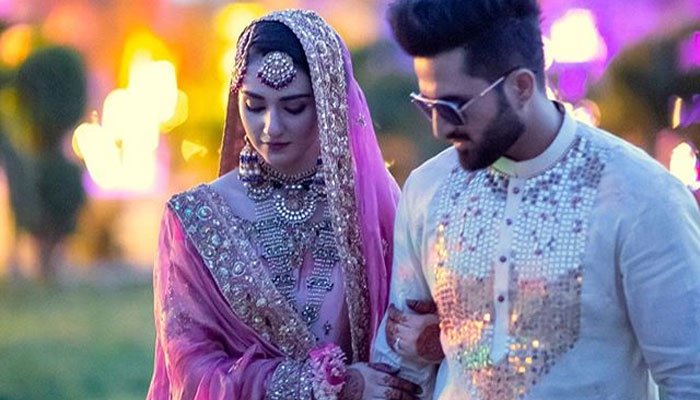 Hina Altaf and Agha Ali
Agha Ali and Hina Altaf are also well-known actors who kept on saying that they were really good friends (only) when their relationship rumors started circulating on social media. The fact that they denied that they were in a relationship right till the end and Agha Ali talked about his break up with Sarah Khan in multiple interviews made it look like he was still healing. This couple also got married in an intimate ceremony and people only found out about their relationship after they announced the marriage. They explained in interviews that they started off as friends but gradually saw each other as life partners. Their marriage was initially not welcomed by the general public because people thought that Hina was responsible for Agha and Sarah's break-up. Things changed when Sarah Khan also got married.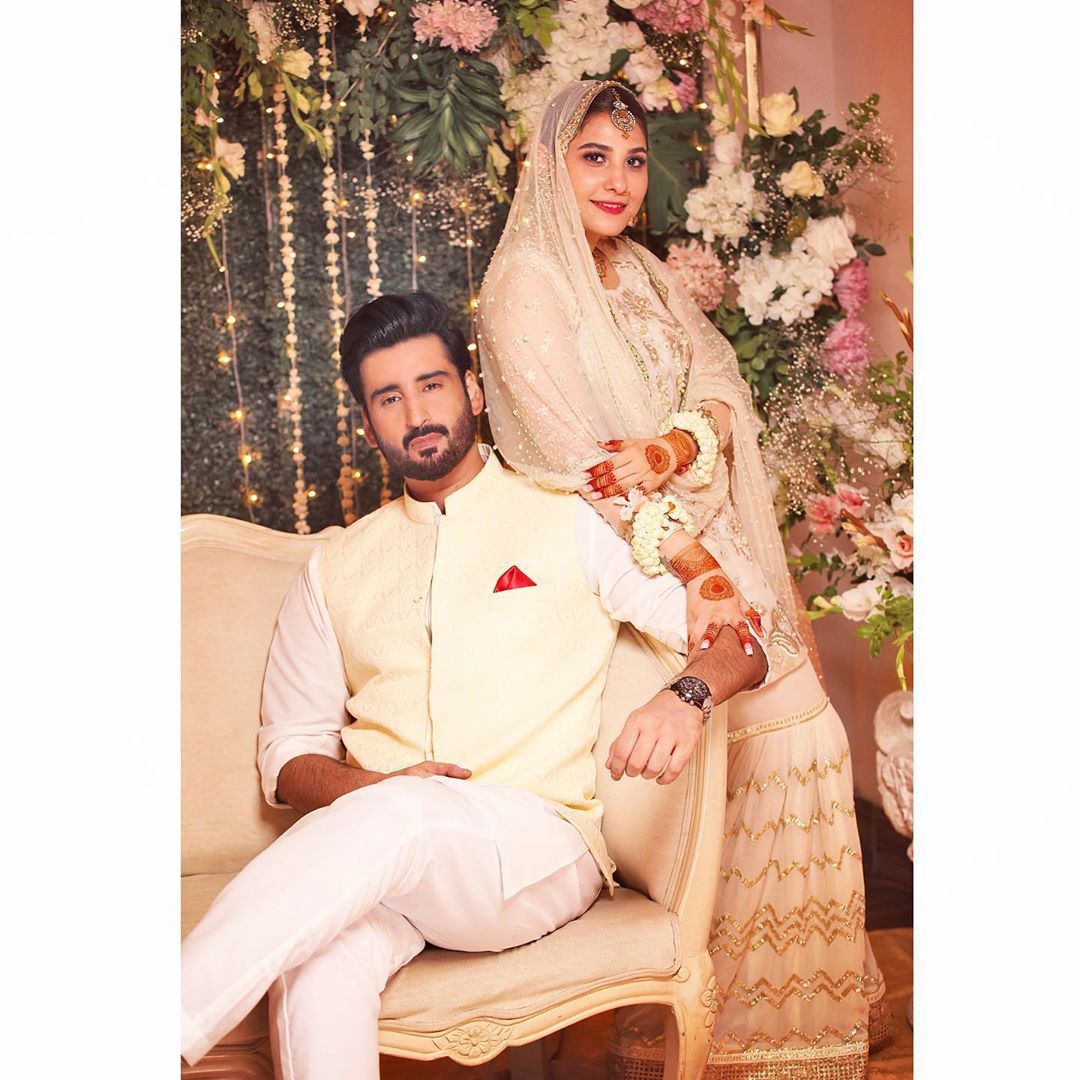 Samina Ahmed and Manzar Sehbai
Samina Ahmed and Manzar Sehbai announced their marriage at a time when both these veteran actors were being loved for their roles in popular dramas. This was such refreshing news for all the fans and the public in general because usually in our society people do not get married at this age. Samina Ahmed and Manzar Sehbai were not sure what kind of reaction they were going to get once they announced their nikkah, they were however really happy with all the love they received from the public. This celebrity couple did not just surprise everyone but also set a great precedent.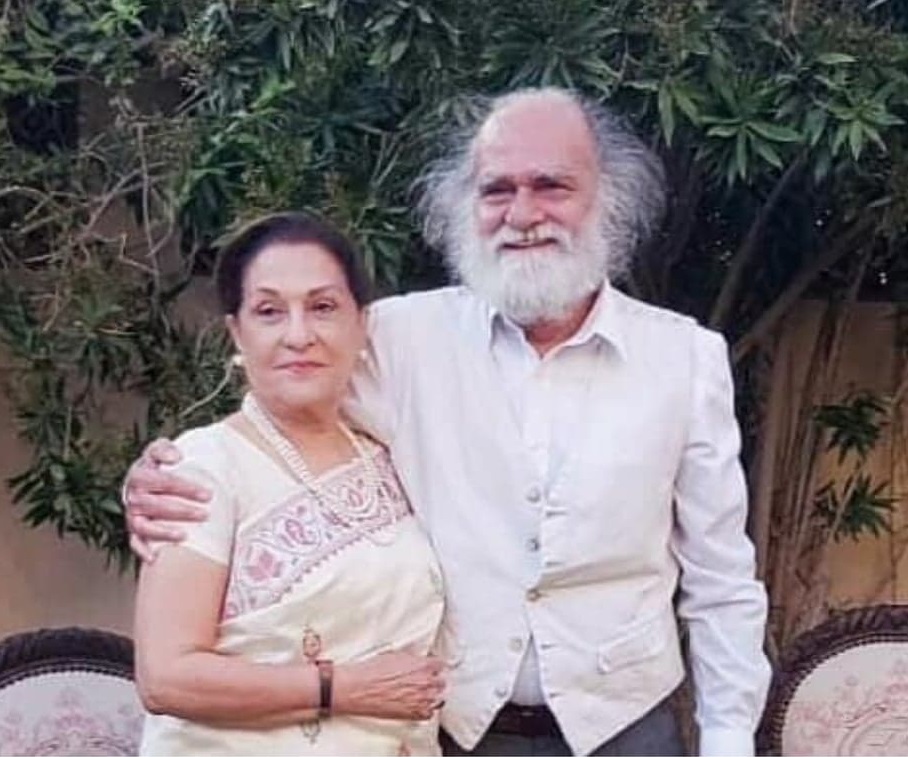 Sanam Chaudhry's Wedding
Sanam Chaudhry was part of many hit serials when she tied the knot. Her serials were still on air when she got married and moved to America. Sanam did not break this news to people but it was actually Parveen Akbar who revealed that she was now married and settled in America when she was invited as a guest on Faysal Qureshi's morning show. Sanam was not too happy with this and her immediate reaction was to only inform all those fans who wanted to know whether this news was true or not, that she had not left showbiz. After a few days, she confirmed the news of her nikkah, and a few weeks back she also posted pictures with her husband and newborn baby. Sanam probably would have waited longer to break the news had Parveen Akbar not informed everyone on the show. Even Faysal Qureshi was surprised to hear it from her which suggests that Sanam kept this news secret even from her colleagues in the showbiz circle.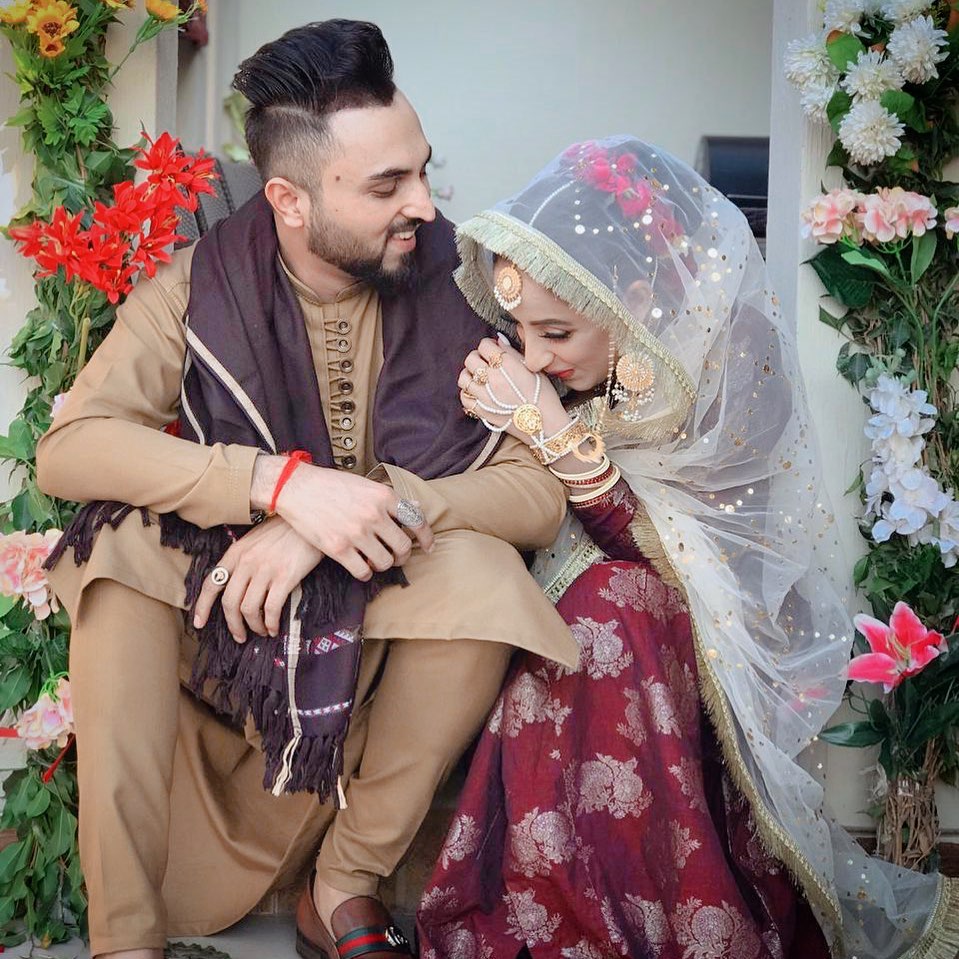 Shahroz Sabzwari and Sadaf Kanwal
This marriage was surprising for many reasons. The first reason was that Shahroz Sabzwari denied having any relations with Sadaf Kanwal after people blamed her for Shahroz and Syra's divorce. Sadaf Kanwal wished Shahroz's mother happy birthday calling her 'mama' and that is when the speculations started. They were also seen together in public more than once. In the middle of all the speculation, these two celebrities definitely took people by surprise when their nikkah pictures went viral. This was the most surprising and the most criticized celebrity wedding since people saw Sadaf as a home breaker. Shahroz made another video to make it clear that his marriage with Syra ended long before he decided to enter into a nikkah with Sadaf. Sadaf on the other hand wasn't bothered with the criticism.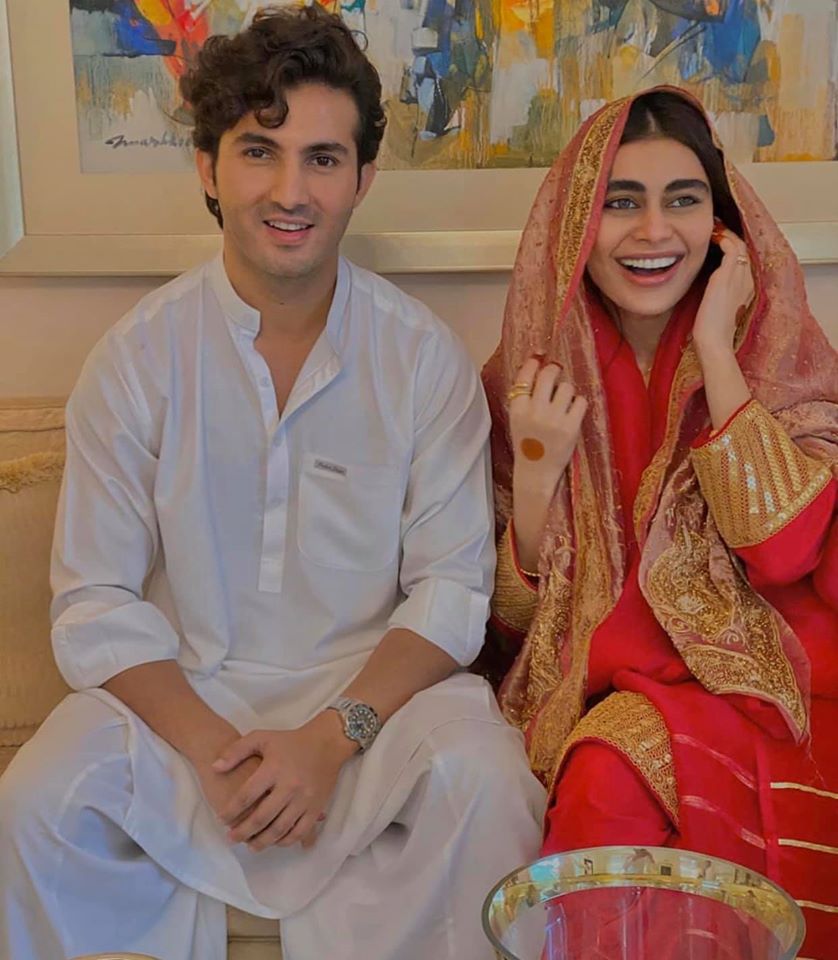 Hamza Ali Abbasi and Naimal Khawar Khan
Hamza Ali Abbasi and Naimal Khawar Khan got married at a time when Naimal's drama Anaa was on air and she had gained a lot of popularity. Although Hamza Ali Abbasi announced the marriage beforehand and also made it clear that they were not going to give any interviews, their marriage was a pleasant surprise for the fans. No one knew that Hamza and Naimal even knew each other before they got married. They kept their relationship secret therefore no one even speculated that they might get married. Another reason for the surprise element was that Hamza hardly ever talks about his personal life in interviews and never highlights it on social media. Surprising as it was, this wedding gave Pakistanis a celebrity couple they adore.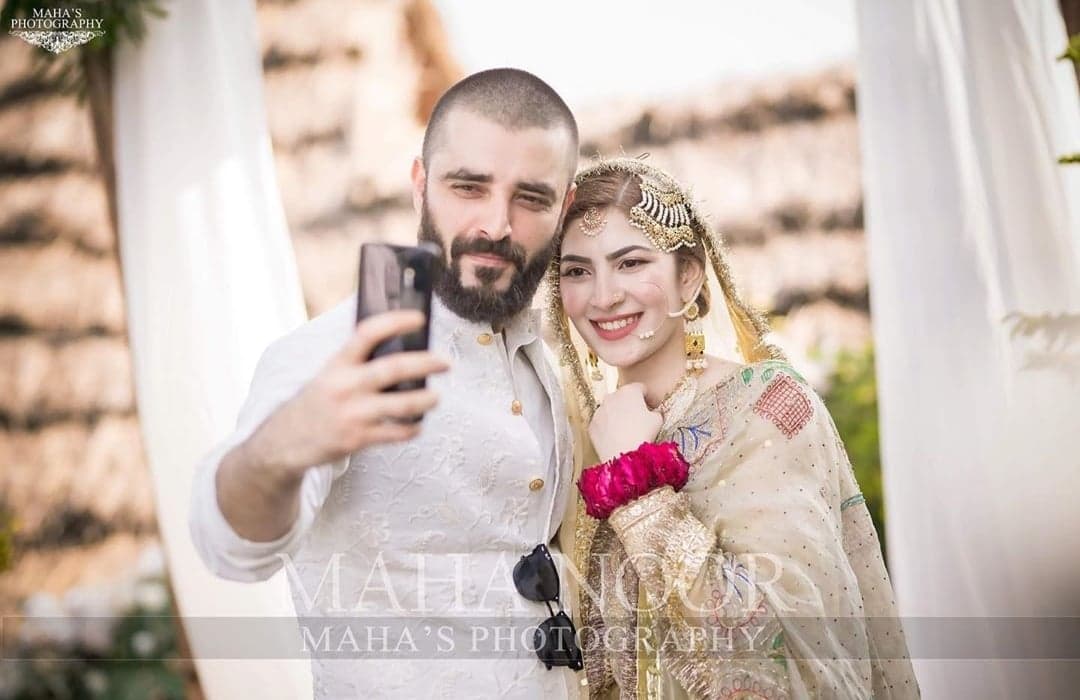 Nimra Khan's Wedding
Nimra Khan also got married while the world was still getting to terms with the challenges of COVID 19. Like many other celebrities on the list, Nimra Khan posted a picture with her husband and announced that she was now married. She also revealed that this was purely an arranged marriage and that she would be settling down in London after her marriage. This marriage ceremony was held at Nimra's home and only close family members were present. It seems however that this union was not meant to last because lately, Nimra has deleted all the pictures with her husband and even the Instagram post in which she announced the nikkah.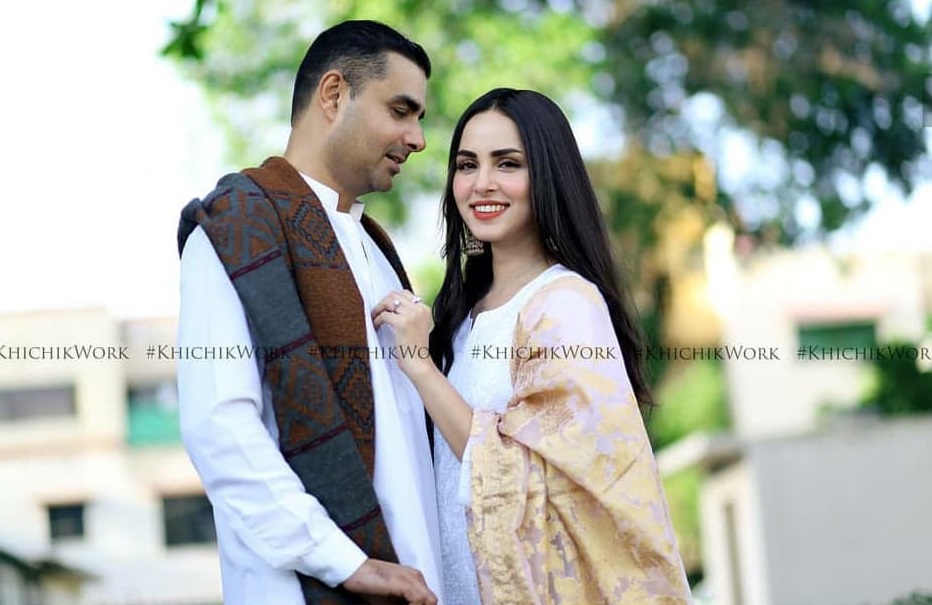 Imran Ashraf and Kiran Ashfaq
Imran Ashraf and Kiran Ashfaq are now considered one of the most loved celebrity couples. Both of them tied the knot in an intimate ceremony in which they only invited close friends from the showbiz circle. Imran Ashraf makes sure that he does not reveal too much of his private life on social media therefore this marriage announcement was also simple. This celebrity couple has never talked about how they fell in love and got married but their marriage definitely remains one of the most pleasant surprises from the showbiz circle.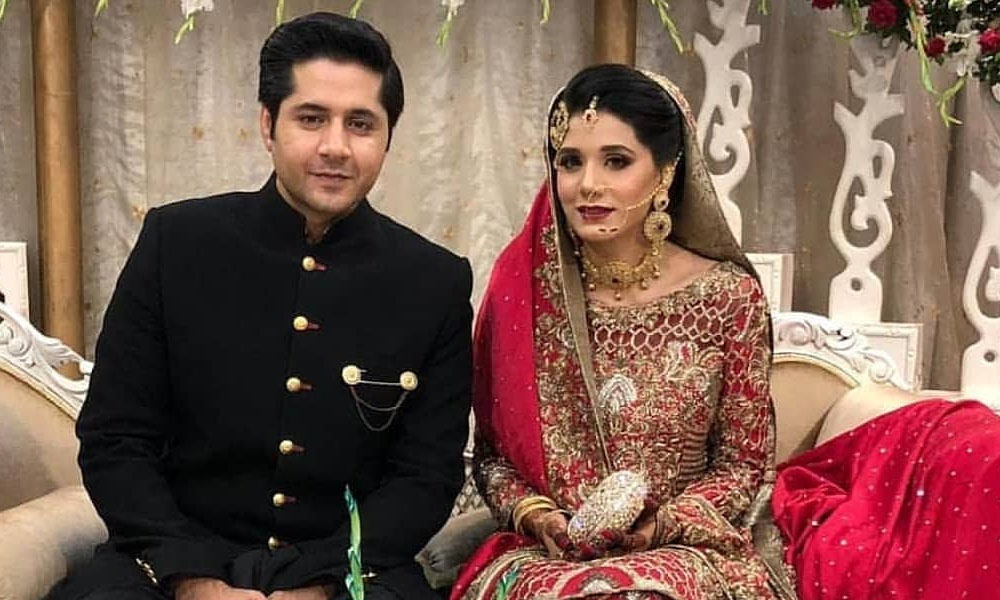 Iqrar-ul-Hassan and Farah Yousuf
Iqra-ul-Hassan and Farah Yousuf got married in 2012 but the public did not know that they were married until Iqrar informed a commenter on social media that Farah was his wife when he was asked why they were traveling together. This turned into a big controversy. People started questioning Iqrar, they also wondered if his first wife knew about his second marriage. Since Farah is also from the same field as Iqrar, people also accused the anchor of cheating on his wife. Iqrar's announcement of the marriage was more of a shock to many and what was even more surprising was that this marriage took place in 2012 but no one knew about it. Iqrar-ul-Hassan through a video shared his sentiments with people telling them that this was his personal life and he didn't feel the need to share this news with the public. Although Iqrar's first wife also backed her husband's claims, people took a long time to accept this marriage!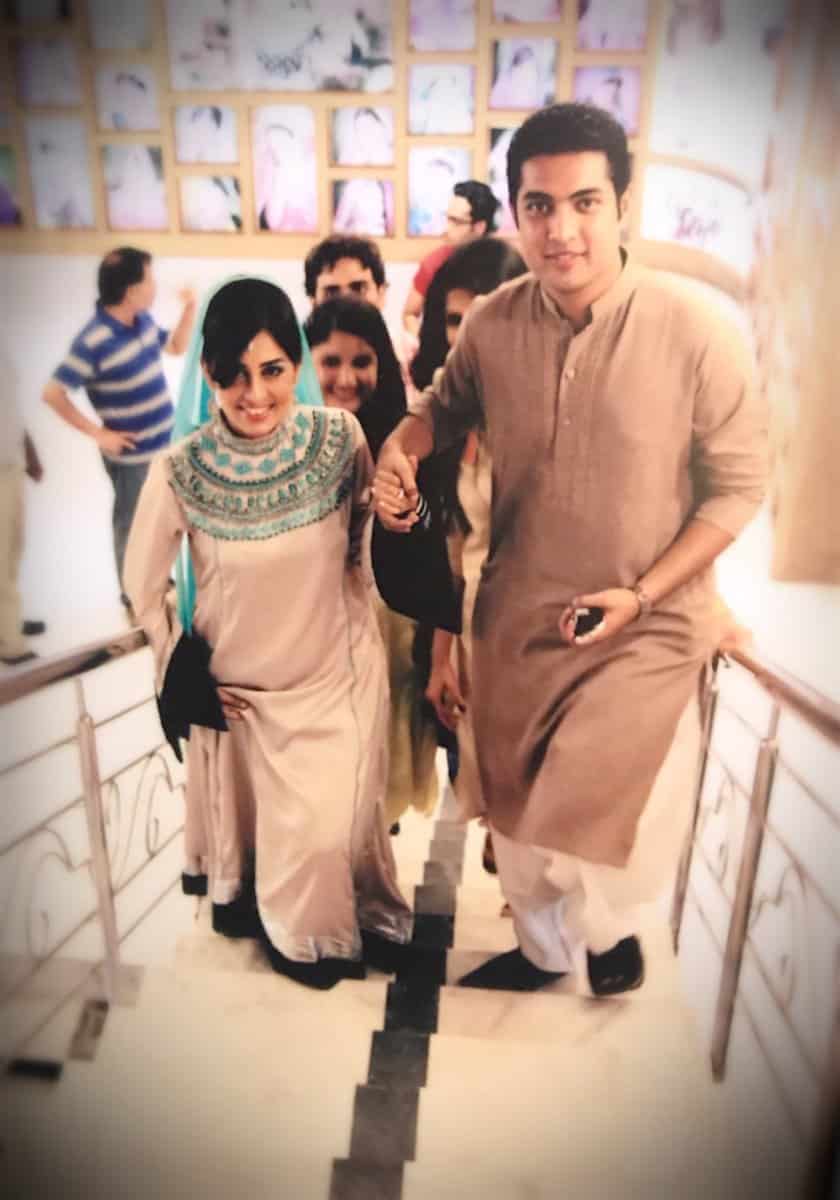 Which one of these celebrity marriages surprised you the most? Are there any other celebrity marriages that surprised you? Do you think it is a good thing that celebrities do not feel to share such details with the public beforehand? Share your views.