<![endif]-->
At times, it becomes difficult to spend whole of the income when one earns too much (especially our showbiz celebs). So, all that comes in their minds is to experiment with their looks. Of course, consequences are not always same;  Few of them are the lucky ones while for some people, this change turns out to be disastrous.  As a result, it has become so hard to find out genuine beauties onscreen and we always come up with a question in our minds, is it some surgery that is making her look so beautiful?
My list contains Pakistani Celebs whose surgeries ruined their looks especially when it comes to their facial expressions whereas few of them were the lucky ones and their surgery gave an additional spark to their looks.
1 . Vaneeza Ahmed :
Vaneeza had her rhinoplasty (nose job) and it turned out to be successful. She has better,defined and pointed nose after having her nose job.
2 . Sadia Imam :
Sadia Imam's surgery has left her in trouble. Surgeries like nose job, botox,cheek implants,eye brow lift and augmented lips turned out to be a complete failure for her. She looked innocent earlier and after having her surgeries not only her innocence is lost but she also looks like "plastic ke artificial doll" to me.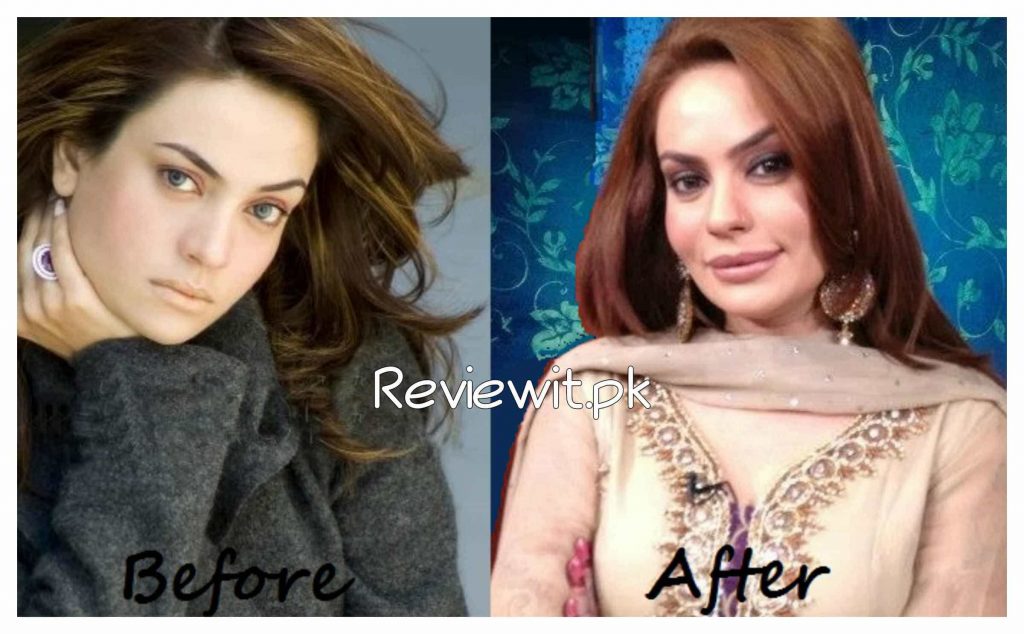 3. Noor :
Film star and host Noor had successful nose surgery and her nose looks much more pointed and adds to the beauty of her face after her surgery.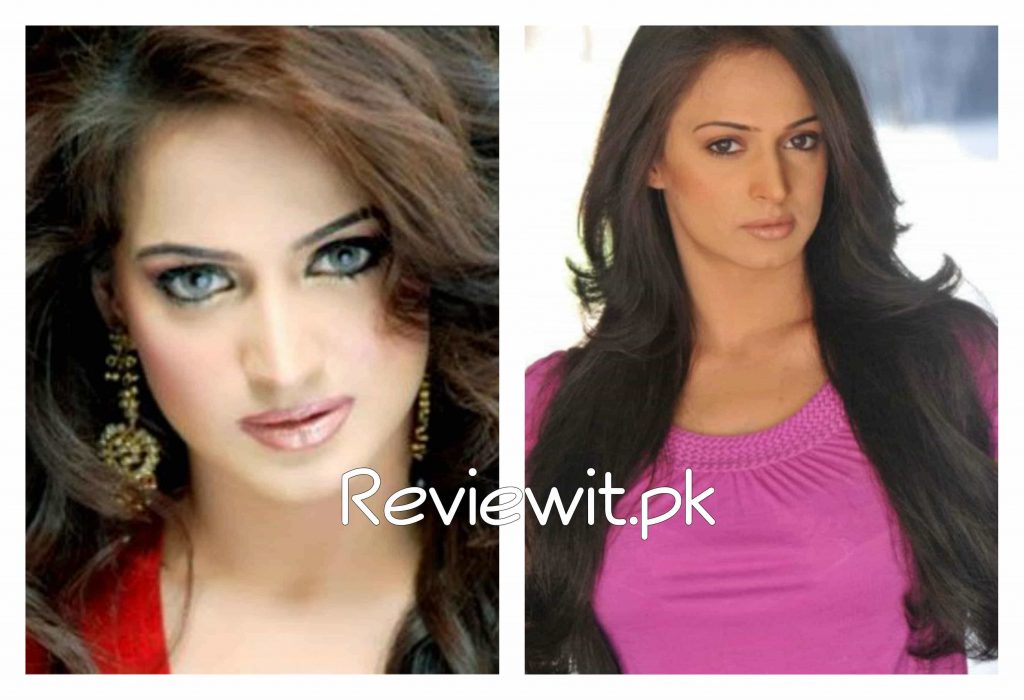 4. Mehwish Hayat:
For me, the best results of any surgery I have seen till now are the aftermaths of  Mehwish's  cosmetic surgery. The lip job and the nose job made her look much more beautiful and classy. By the way, I never knew Mehwish before her surgery so, its her surgery that made her prominent in the world of television.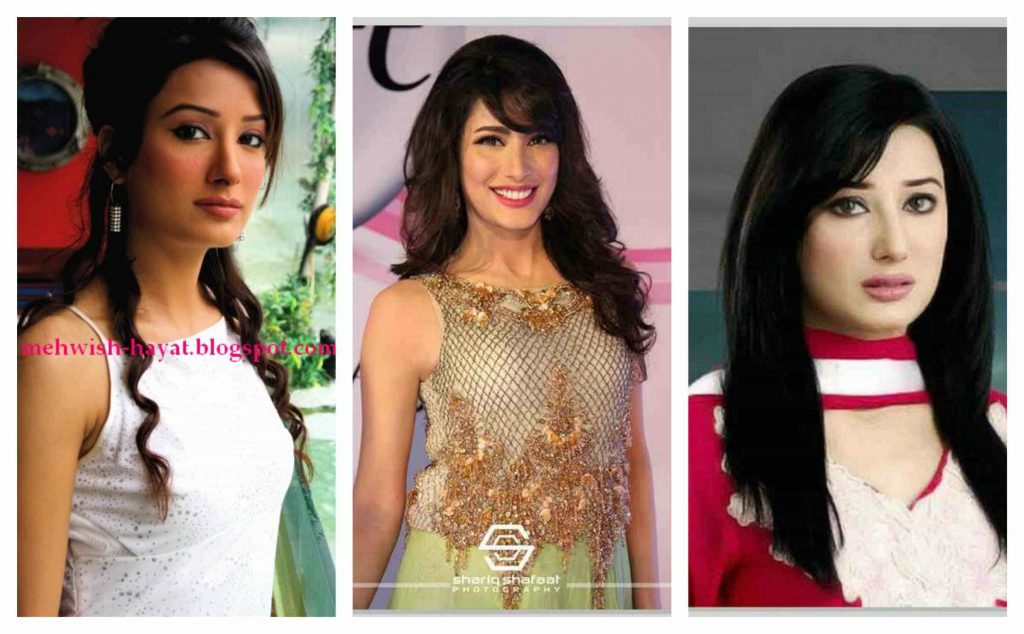 5. Sara Loren:
The only girl, for whom I feel so pity is Sara Loren. She had such a beautiful look before her lips augmentation. I always defined her as naturally bestowed beauty of Pakistani Industry. Alas ! Her desire to look more beautiful ended up nowhere but made her lips look like those of duck.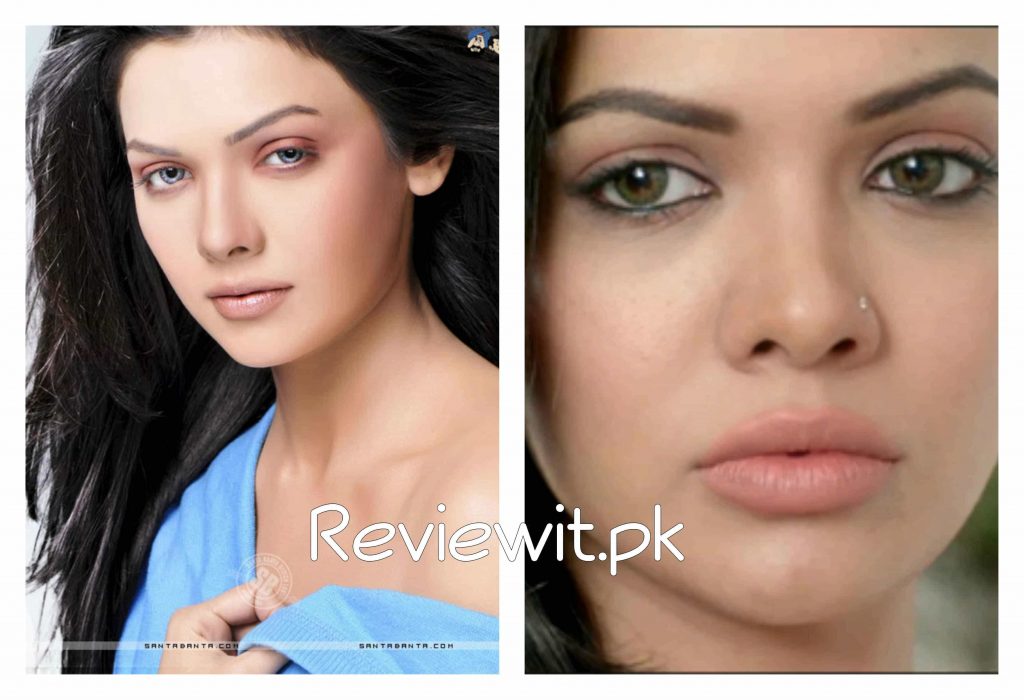 6. Hadiqa Kiani:
Hadiqa had her nose job few years back and it has been reported that she has gone through face lifting too. With whatever done to her face,she looked nice before her surgery and after too.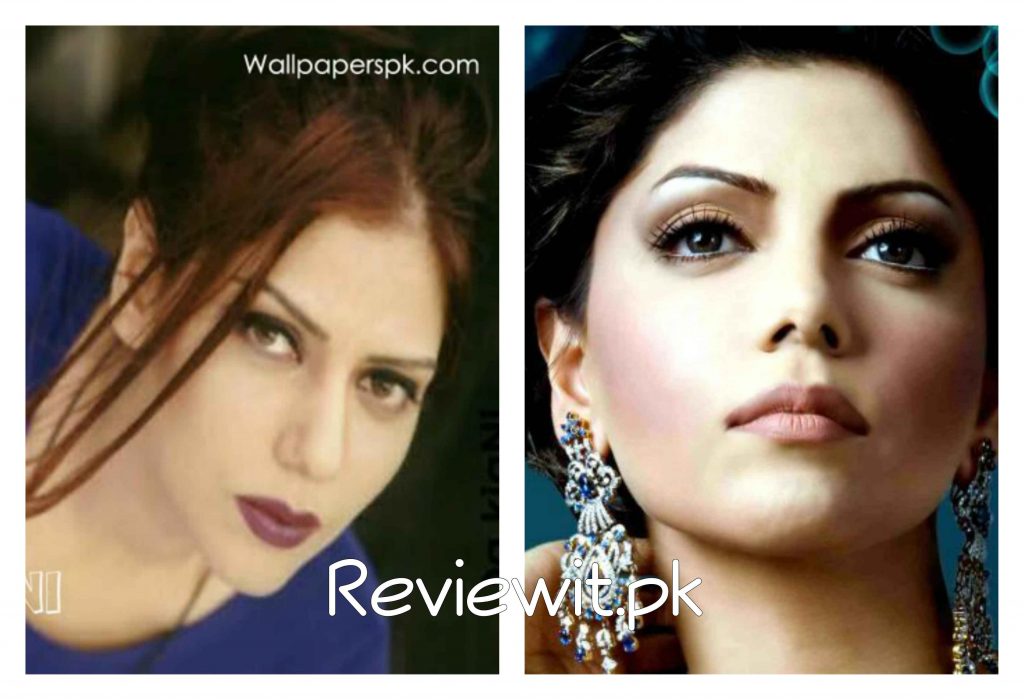 7. Amina Haq
We heard that Amina was thinking to commit suicide after her surgery. She had such a bubbly look before her cheeks implant and lip augmentation.Surgery turned out to be disastrous for her.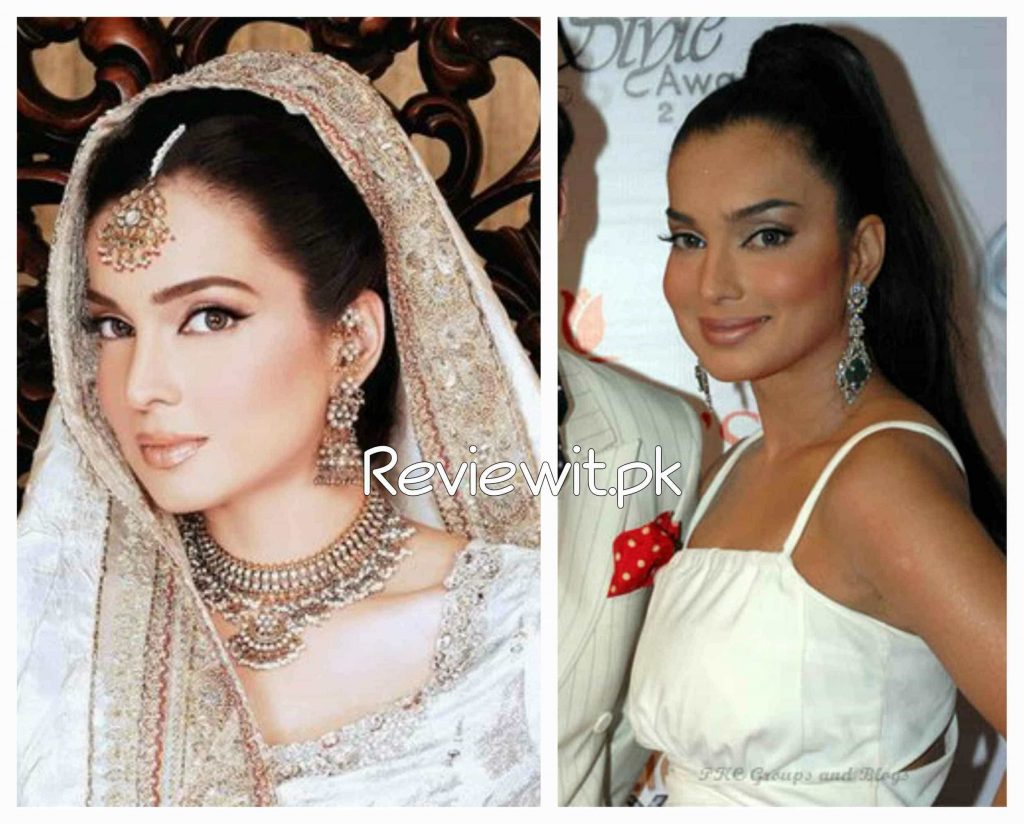 8. Mahnoor Baloch
Mahnoor Baloch was a natural beauty and now that she is getting older; she is having every type of treatment that can make her look young. From skin injections to face lifting, everything is working positively for her. But , I miss those expressions at her face.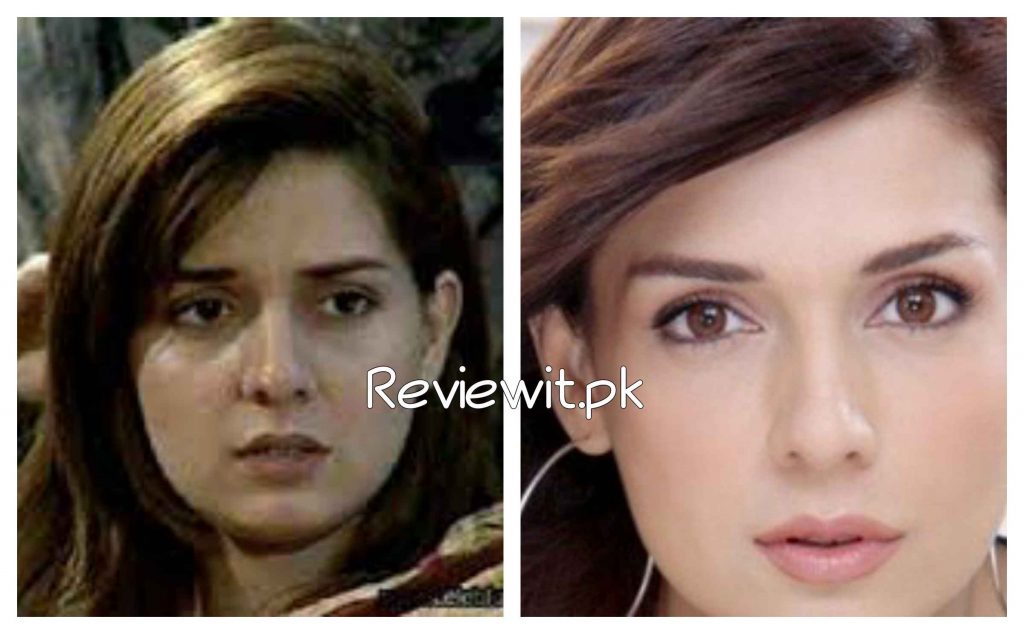 9. Fawad Khan
Fawad has a huge fan following since he was lead vocalist in EP band. His fans multiplied when he started his acting career. He looked fine before his nose job and even after that and I seriously never understand why he had to do this.. :P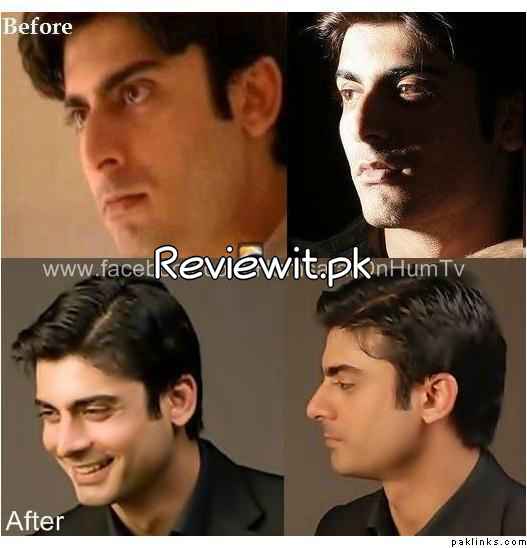 10. Nadia Hussain
Top Model Nadia's surgery had same results as that of Sadia Imam. Her face looked so stretched and she is lacking expressions after her surgery.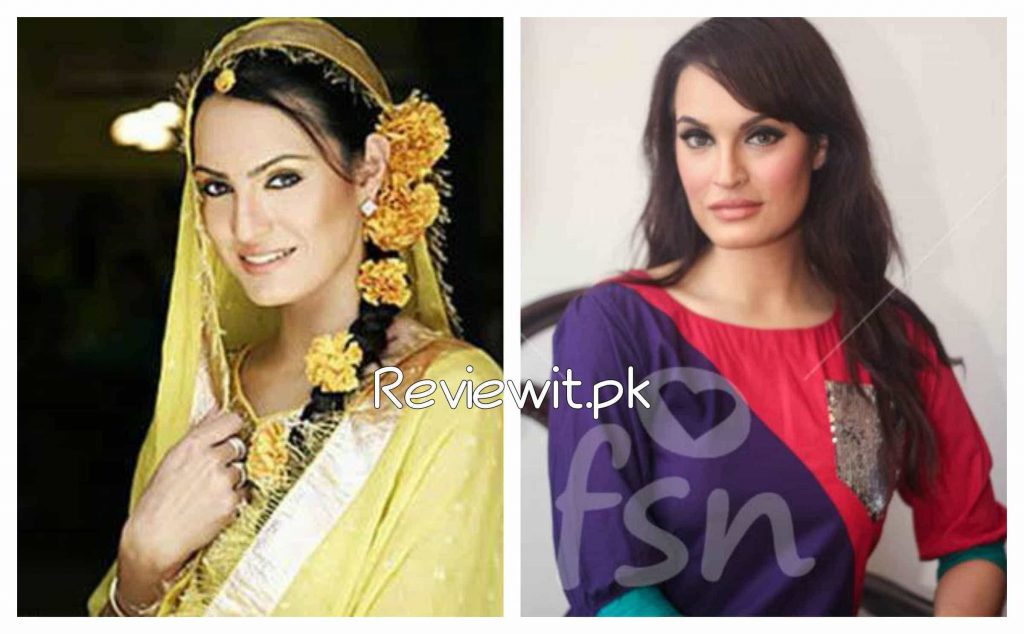 Who is looking better and who is worst according to you?
Do share your thoughts about increasing trend of cosmetic surgeries these days.
Rabia Basharat.