Pakistani Cricketers Come Out in Support of Ahmed Shahzad After he gets Bashed!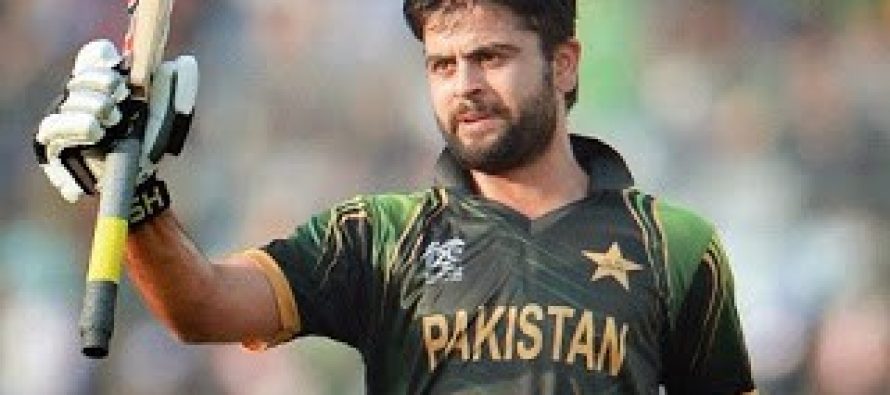 Ahmed Shahzad hasn't been performing well since quite some time now which is the reason he has been receiving a lot of backlash. He didn't perform well in the Champion's Trophy either and people as well as media isn't happy about it.  Javed Chaudhary, a popular political TV show host joined in the masses bashing Shahzad for his poor performance:
Javed Chaudhary talking about Ahmed Shahzad & Panama Case… 😂😂😂 pic.twitter.com/rV4WiWUZC5

— Taimoor Zaman (@taimoorze) July 19, 2017
Ahmed Shahzad was quick to give him a reply:
Is this the comedy section of the show?!! Hilarious 😂

Tho I 100% disagree sir..sports n politics shld have no connection #PakistanZindabad https://t.co/mhVW2Mk4OH

— Ahmad Shahzad (@iamAhmadshahzad) July 20, 2017
And here's how Shahzad's fellow cricketers stood by him:
We stand with you @iamAhmadshahzad You have done alot for Pakistan and will do in future.
Please keep #politicsawayfromcricket

— Junaid khan 83 (@JunaidkhanREAL) July 20, 2017
Stop crossing the limits and do ur respective jobs #keep support cricket # Pakistan zindabad

— Imad Wasim (@simadwasim) July 20, 2017
Very true Ahmad bhai we shouldn't bring politics into cricket. Back our Sports #PakistanZindabad

— Shadab Khan (@76Shadabkhan) July 20, 2017
I agree with you Ahmad bhai. Politics should be kept out of cricket. Keep supporting sports in Pakistan #PakistanZindabad

— Hassan Ali (@RealHa55an) July 20, 2017
Cricket is only charm left in our country for people,so connecting sports with politics isn't really a good idea,or disgracing any player

— Ali Waqas (@AliWaqas235) July 20, 2017
...
---