Tabassum Mughal is a known Pakistani designers who has been invited as a guest in many Morning Shows too. Recently one of her clients who wasn't a very rich woman but wanted a designer dress for her daughter has brought to light the real face of the designer who appears to be very nice on television. The client has spread the incident via facebook and twitter. She says that when she went to the designer to get her daughter's clothes, they were not ready. She protested a little and ask the designer to finish the work on time. The designer did not like this and she asked her general manager and few more people there to drag the woman out of the place.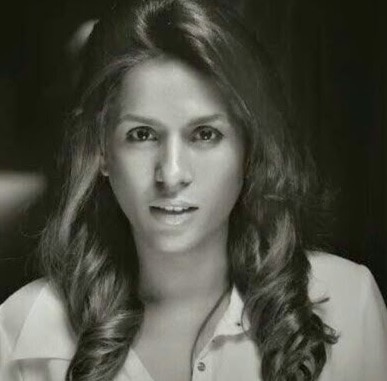 The general manager and other men beat the woman up with chairs, kicked her, pulled her hair and dragged her out of the place. The exact 'orders' of the designer were "Maaro iss Rickshaw wali aurat ko" because the client had come on a rickshaw. She also said that people who travel in rickshaws don't deserve to be her clients.
This is how the whole incident was narrated by someone who is related to the victim:
She also posted pictures of the injury: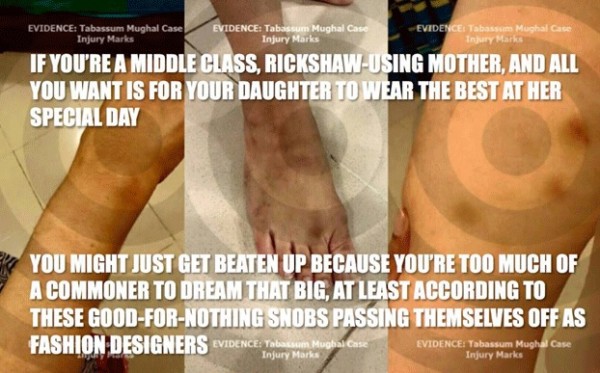 Tabbasum Mughal posted her part of the story in these words:
This post was deleted after few hours for unknown reasons. Many other people are coming out and saying that they had been treated badly by the designer. They were not beaten but they were verbally abused. People are gathering up in Karachi Clifton area tomorrow to protest against the designer so that she can be brought to justice.
A page dedicated to the incident has been created on facebook but the admin says that he/she is getting threats from "friends" of Tabbasum Mughal.