With the onset of private television channels and the race for TRPs, every year so many dramas go on the air on these Pakistani channels which follow a certain formula to attract ratings. Since the writers are so focused on the guidelines given to them by the production houses they most often find it difficult to pen down convincing storylines that would serve some purpose and make sense. There are also those instances when the writers mess up completely while attempting to achieve too much. There have also been times when in an attempt to be 'different' the dramas ended up being pointless altogether.
Although these dramas most often have what it takes (star power, great production values, a melodious OST) to attract the masses, they are totally meaningless when it comes down to content. The main purpose of a drama is to provide entertainment but that does not mean that entertainment and logic cannot go hand in hand. Penning down stories that leave the viewers clueless and giving them an ending that makes these stories even more worthless is a practice that has unfortunately been followed by even the best production houses and writers in Pakistan. Since these dramas attract the masses therefore they are most often stretched as well which is why they go even further downhill. After watching 20 episodes plus serial, the viewers are left wondering what the purpose was behind the drama. Even the entertainment value of such dramas dies down after a few weeks which is why they are neither the best dramas nor the worst ones since they might have some good performances and some positive aspects to them as well. Overall, however, these dramas simply can be put in one category and that is of dramas that serve no purpose!
Here is a list of those Pakistani dramas of 2020 which might have been entertaining for a few weeks but overall they served absolutely no purpose which is why after a while those viewers who prefer watching quality entertainment were disappointed with these dramas.
[lwptoc]
Sabaat
Writer: Kashif Anwar
Director: Shahzad Kashmiri
Producer: MD Productions
Channel: HUM
Main Cast: Sarah Khan, Mawra Hocane, Ameer Gillani, Usman Mukhtar.
Sabaat had high production values, a star cast, and even a talented director but even then it turned out to be one of those dramas which do not serve any purpose. When Sabaat's OST was released, viewers were even more eager to watch the drama since this soundtrack suggested that it was going to be a meaningful drama. In the first few episodes, the only attraction for most of the viewers were supporting characters played by Muhammad Ahmed and Seemi Raheal. The main character which got more screen time than any other was Miraal and that was one of the most shallow and poorly etched-out negative characters we have seen in recent times. After showing the viewers just how negative Miraal was and focusing entirely on her right from the beginning, in the end, the writer simply gave her a happy ending hence proving that there was no purpose of showing all the plotting and planning.
In the beginning, the script was so dodgy that the viewers were led to believe that Sabaat would perhaps highlight mental health issues. When Usman Mukhtar was introduced as a psychiatrist, most of the viewers rightfully thought that for a change they would get to see a person from a different profession take the lead. This character however ended up being the plainest and annoying one. The writer also tried to show an independent woman but this track also kept the viewers wondering right till the end. While most viewers celebrated Anaya's victories, they were extremely disappointed when she easily forgave Hassan after Miraal asked for a proper apology on his behalf. All the tracks in Sabaat had potential but none of these tracks had a definite direction. It was almost as if the writer had no specific purpose in mind while penning down the script. It was just another typical drama with a below-average script that was presented as if it was something new and unique! Sabaat's script was also highly inspired by dramas such as Zindagi Gulzar Hei and Hamsafar.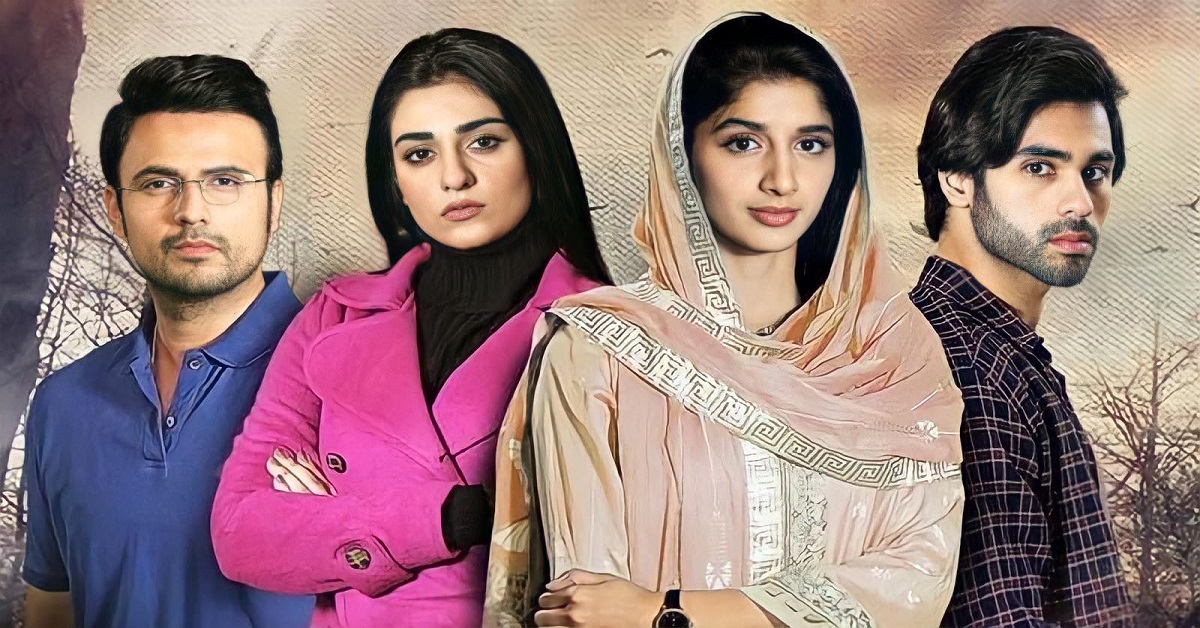 Tera Ghum Aur Hum
Writer: Maimona Aziz
Director: Azeem Sajjad
Producer: Moomal Entertainment & MD Productions
Channel: HUM
Main Cast: Zain Baig, Hajra Yamin, Azekah Daniel, Shajeer Uddin, Humera Bano, Azeem Sajjad, Bina Chaudhry, Raja Hyder, Rashida Tabbassum.
Tera Ghum Aur Hum started off on a promising note even though this was yet another drama with a love triangle but the male lead Ali in particular was introduced as an intelligent man who knew exactly what he wanted. The character played by Hajra Yamin was never appealing and the one played by Azekah Daniel has been shown in Pakistani dramas innumerable times. Even then for many weeks, Tera Ghum Aur Hum provided quality entertainment until the writer decided to make this sane hero go berserk! All of a sudden he started making the most ridiculous decisions starting with his second nikkah. The drama completely went downhill from that point. The script stopped making sense altogether, the pace slowed down and the OST was overused to stretch the scenes.
The viewers watched Hajra's character Mahi suffering right from the beginning and most people only watched the show till the end to watch her happy ending. The ending however was nothing short of shocking because this character was completely relegated to the background and somehow Sara (the negative character) got a happy ending! Tera Ghum Aur Hum's ending made it a drama that served no purpose. What was the point of showing all the negativity when in the end the villainess was going to magically turn into the heroine! This was one of the weirdest endings which basically defeated the purpose of the drama altogether. It was almost as if the first 15 episodes were written by someone else and after that, the story was simply dragged by adding meaningless sidetracks and misunderstandings.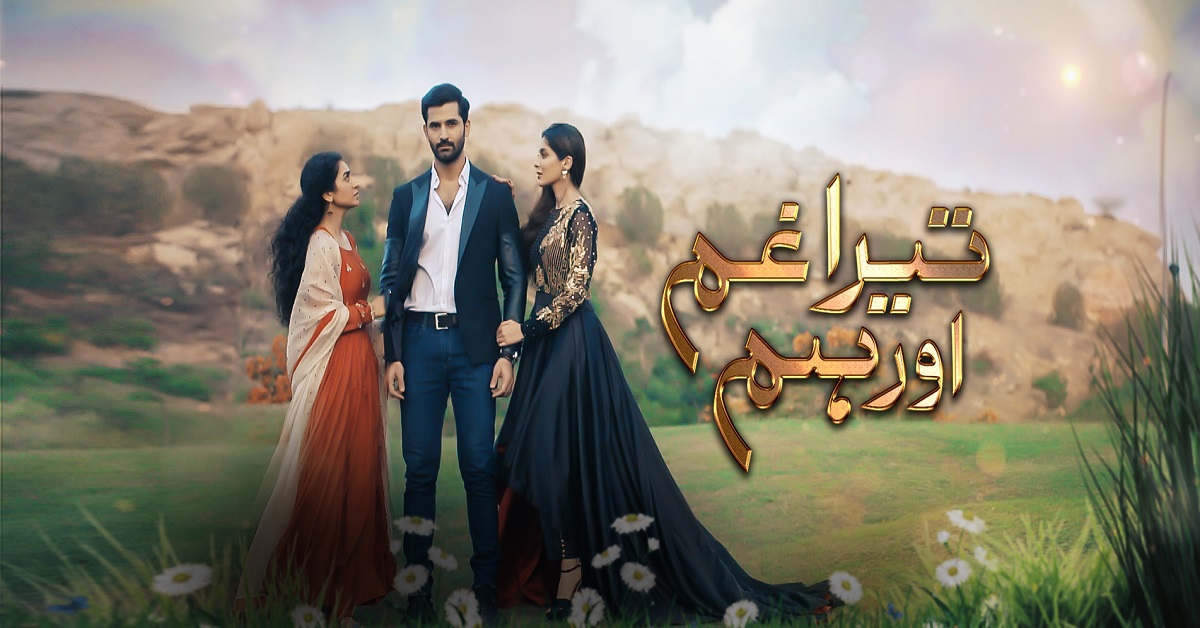 Dil Ruba
Writer: Qaisera Hayat
Director: Ali Hasan
Producer: MD Productions
Channel: HUM
Main Cast: Hania Aamir, Mohib Mirza, Shehroz Sabzwari, Syed Jibran, Marina Khan, Ghana Tahir, Nabeel Aijaz Zuberi, Saad Azhar.
Dil Ruba was another drama with a clichéd storyline that had no purpose. Generally, such storylines have a specific purpose if nothing else. Mostly the purpose of such dramas is to show how the greedy and selfish females get punished in the end. While the writer followed the usual storyline as shown in many such dramas, the ending made this drama a completely meaningless exercise. In the end, the girl who never valued relationships and put materialistic gains before her own parents and siblings was somehow exempted from everything, and the blame was put entirely on the men she had relationships with.
In an attempt to give a 'different' ending to a typical story, the writer took away the essence of the story. After showing how Sanam made the most foolish decisions and treated relationships like disposable commodities, the writer chose a happy ending for her but only after taking all the responsibility off of her shoulders. What was the point of showing Sanam treating her family and even her own child so ruthlessly when in the end she was going to be turned into a bechari?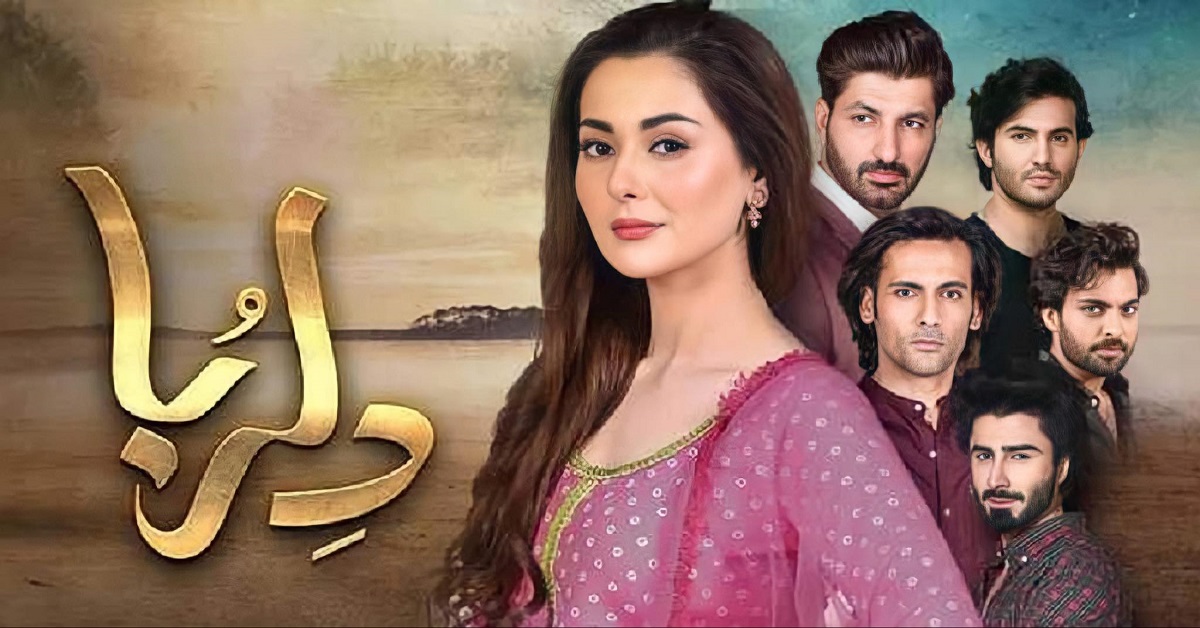 Jo Tu Chahay
Writer: Qaisra Hayat
Director: Ilyas Kashmiri
Producer: MD Productions
Channel: Hum TV
Main Cast: Imran Abbas, Alizeh Shah, Zarnish Khan, Ahmed Taha, Nargis Rasheed, Areej Mohyudin, Naima Khan.
Drama serial Jo Tu Chahay was pretty much one of the hyped-up plays before it began. The viewers were excited to see the fresh pair of Imran Abbas and Alizeh Shah. Although the age difference between the two was also spoken about it still seemed promising. Soon after the drama started airing, the audience realized that this drama had no substance whatsoever. It was a story revolving around the most typical family politics in the most typical manner.
The writer Qaisra Hayat did try to impart a few messages related to being grateful and thankful to Allah for all that He blesses one with, those few messages got lost because of the overpowering negativity that covered the chunk of the episode. This entire story was based on cousin marriages and their longing to have one. Each one of these cousins were interested in each other and it seemed there was nothing else in their lives that they would dream of. The fact that the drama was titled 'Kun Faya Kun' initially did make people wonder why it was chosen in the first place, especially for the project that did not have anything special or substantial to offer. Imran Abbas himself ended up calling this project 'faarigh', therefore what more of testimony do we need to believe that this drama actually served no purpose at all!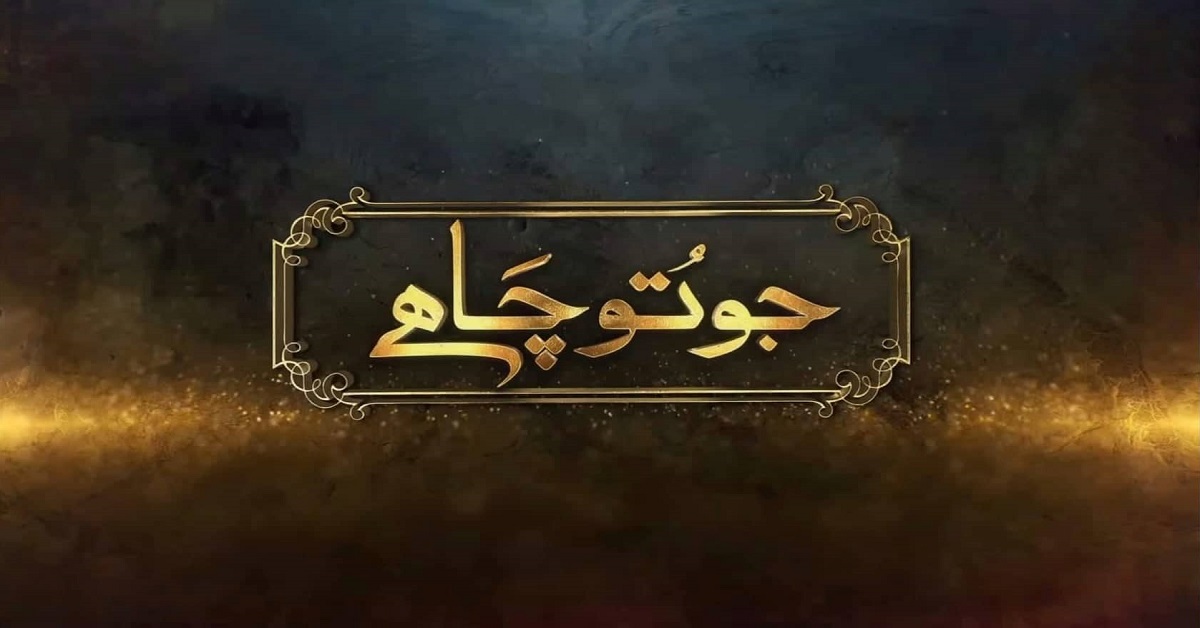 Bandhay Ek Dor Se
Writer: Faiza Iftikhar
Director: Ali Faizan
Producer: 7th Sky Entertainment
Channel: Geo Entertainment
Main Cast: Ushna Shah, Ahsan Khan, Hina Altaf, Saba Hameed, Saba Faisal, Samina Ahmed, Noor ul Hassan.
Writer Faiza Iftikhar is one of the best drama writers the Pakistani industry has ever seen. This is the reason drama buffs actually look forward to her projects because they are certain that she is going to bring something exciting and refreshing to the table. However, it is unfortunate that Bandhay Ek Dor Se, despite having an ensemble cast failed to deliver any special purpose to the viewers. It is a very typical storyline based on family relations and to push the typicality to the limit, she also added the typical love triangle where a guy is married to his cousin without his consent and ends up chasing after his dream girl.
The dream girl Roshni has no qualms chasing after Omar, a married man and she is leaving no stone unturned to make sure that he ends up divorcing Maheen. Hina Altaf has done good work in the past but in this drama serial, her acting, as well as character, is intolerable. Ahsan Khan failed to fit in the character who is in his 20's. Ushna Shah is the only positive thing about this drama but she alone obviously can not save it, nor can she compensate. Not to forget, the slow pace is another aspect that tests your patience. The viewers had high hopes with Bandhay Ek Dor Se, however, it soon became obvious that this drama actually serves no purpose and wouldn't have made much of a difference if it wasn't produced, to begin with!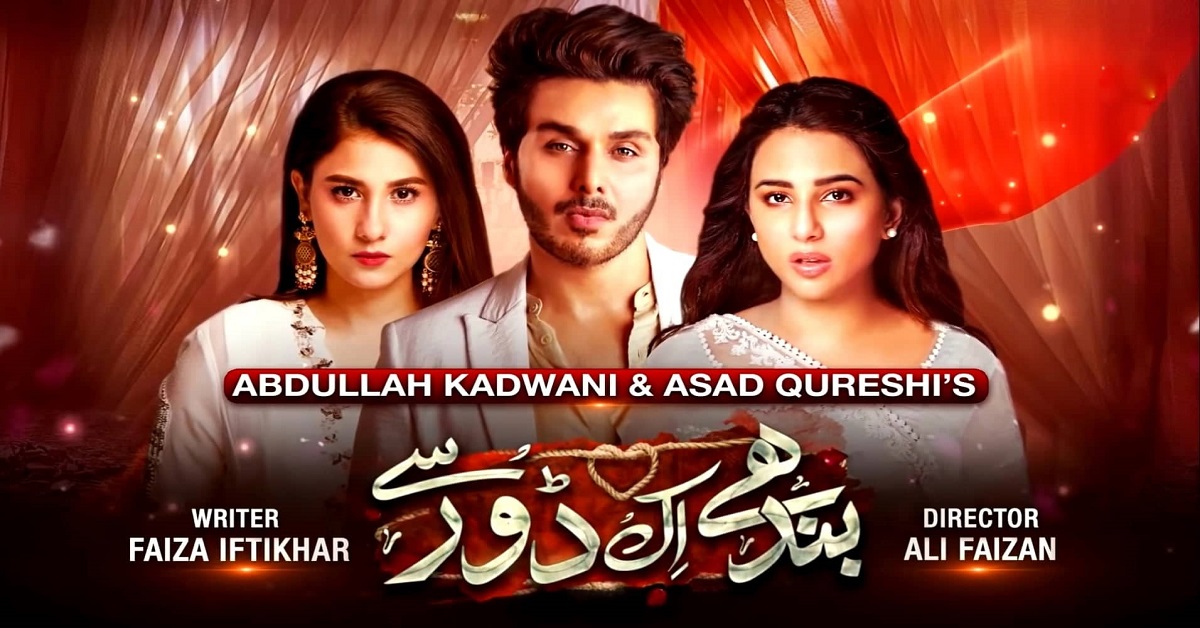 Mera Dil Mera Dushman
Writer: Mirza Asim Baig & Humera Safdar
Director: Syed Ali Raza Usama
Producer: Six Sigma Plus & Next Level Entertainment
Channel: ARY Digital
Main Cast: Alizeh Shah, Yasir Nawaz, Noman Sami, Laiba Khan, Anum Tanveer, Naveed Raza.
Mera Dil Mera Dushman ended up garnering a lot of viewership and popularity because despite having an overdose of family politics and conspiracies, it was well executed, at least in the beginning of the drama. The editing, direction, and even the acting were on-point which actually made people follow it. However, it turned out to be another drama that ended up testing the patience of the audience. Not only it was dragged but the way the entire story unraveled makes one question the purpose this drama was serving.
Mera Dil Mera Dushman was also promoted heavily by both Alizeh Shah and Noman Sami because the two were supposedly dating and they wanted to take advantage by creating hype. The story had a cringe-worthy track which showed Zafar, a man in his 50's paying Maira's family to get married to her, a girl who was a quarter his age. Alizeh Shah's acting was blood-boiling too and the entire drama became a laughing stock because of how poorly it was handled as the episodes progressed. The fact that the producers and the entire team failed to graciously end at the right time was a big mistake made by them.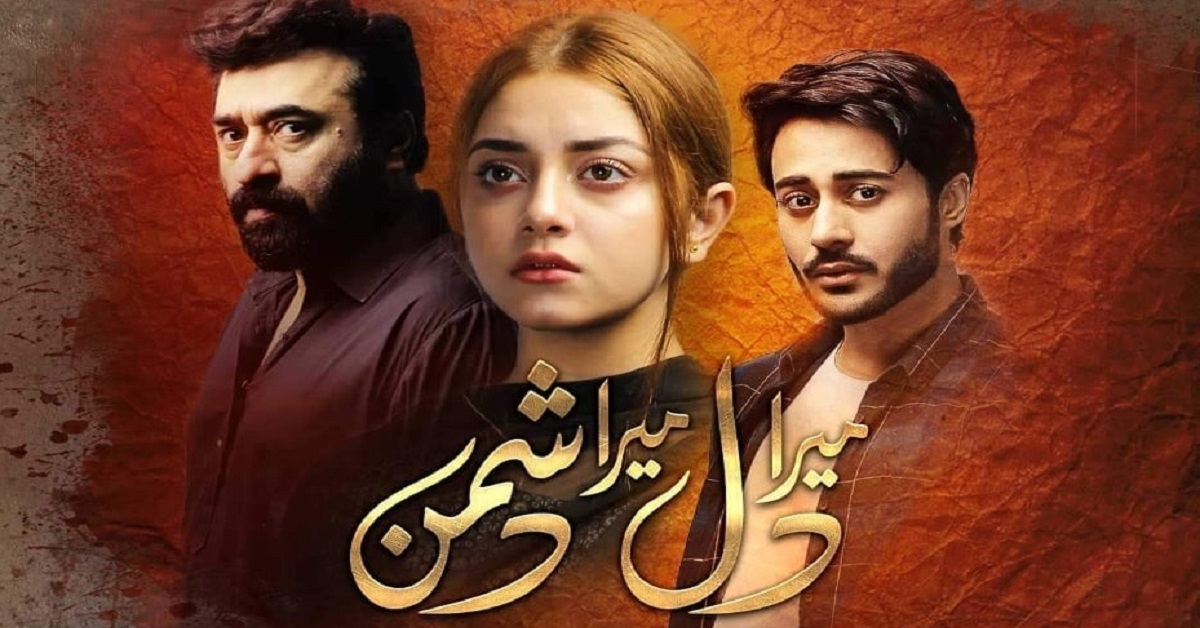 Tarap
Writer: Nadeem Siddique
Director: Misbah Syed
Producer: MD Production
Channel: Hum TV
Main Cast: Hiba Bukhari, Babar Ali, Syed Jibran, Saleem Mairaj, Laiba Khan, Faiza Gillani.
Drama serial Tarap also started on a strong note with the story revolving around the lives of two girls who were exploring the paths of their lives without much guidance or support from their brother and also a grandmother. Zunaira especially ends up being a victim of conspiracies and gets married off to a widowed man twice her age who also happens to be a father of two children. All of this happens because Zunaira fails to open up her mouth and let her family know what actually happened. Her brother who takes pride in being a man of principle ends up ruining not only his own life but his son's life, his sister's life as well as the lives of everyone around him.
Tarap had a lot of potential to be a good drama, however, the weak protagonist and frustrating scenarios of Zunaira unable to save herself made it a tad bit unrealistic. It seemed as if the only thing that the writer focused on was Zunaira's forced helplessness whereas all she needed was to muster up the courage and speak once to save her life. Zunaira chose to suffer but not say anything to defend herself, this story definitely served no purpose at all.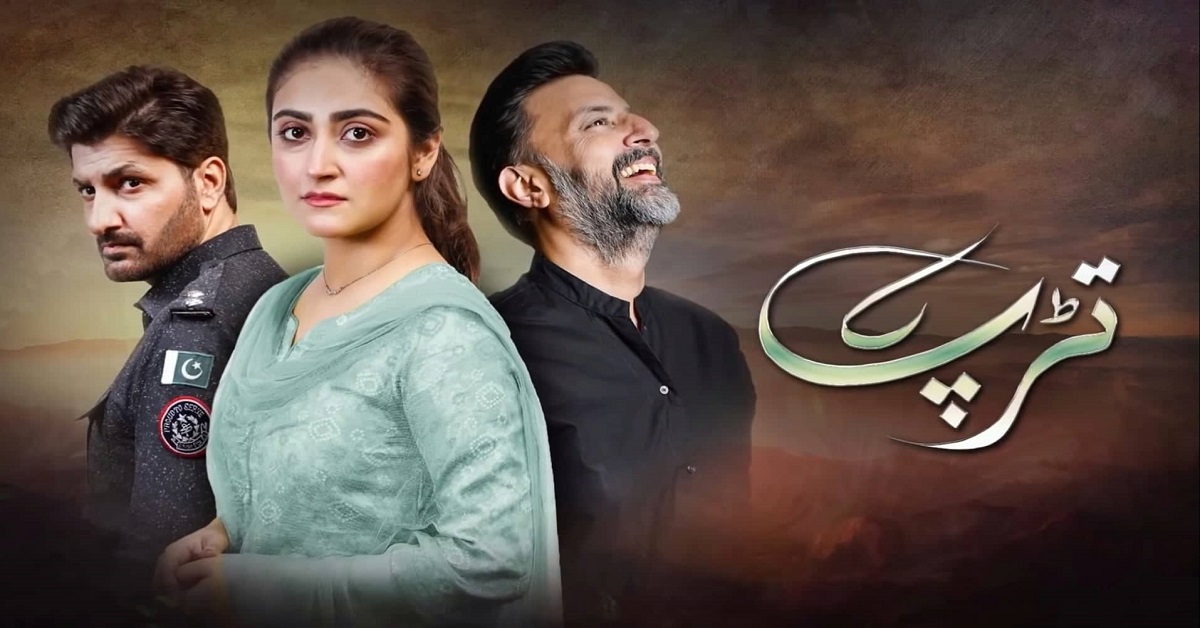 Jalan
Writer: Sidra Seher Imran
Director: Aabis Raza
Producer: Big Bang Entertainment
Channel: ARY Digital
Main Cast: Minal Khan, Emaas Irfani, Areeba Habib, Fahad Sheikh, Hajra Yamin.
It won't be wrong to say that drama serial Jalan is the most controversial drama of this year. This is the reason it got banned and unbanned twice and people have wholeheartedly spoken against the theme of the drama. Drama serial Jalan became under severe scrutiny right after the promotional teasers were released which showed a girl chasing after her sister's husband. When the drama began, everyone already knew what they were going to witness, because of which the viewers made sure to raise their voice against the questionable subject covered in this drama. Drama serial Jalan has all the flavors that any below average drama has, a cold-blooded gold-digger Nisha who has no issues pushing her sister Misha to death so that she can take her place in Asfand's life.
Now that Nisha has tasted this life, she is ready to go back to Ahmer, her ex-fiance whom she rejected because of his status. This drama has also shown a doormat in the form of Areej who literally put up with her husband's emotional abuse for years before sticking up for herself. Ahmer who had no issues treating his wife like a doormat is now head over heels in love with her because she chose to show him a mirror which reiterates the fact that he was nothing but a loser with zero self-respect and a big ego. Jalan is currently airing and to see Nisha's antics is not only monotonous but absolutely boring too. This drama has definitely served no purpose whatsoever and showing a victim committing suicide and leaving her newborn at the mercy of the world was another track that did not sit well with the viewers.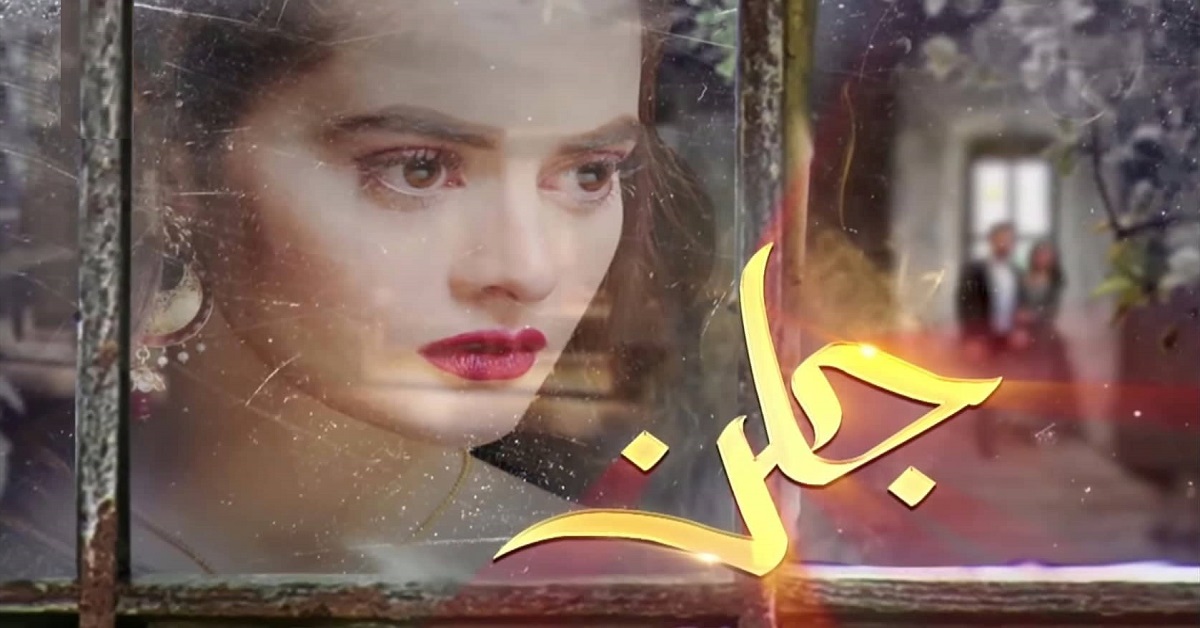 Mohabbat Tujhe Alvida
Writer: Abdul Khaliq Khan
Director: Barkat Sidiki
Producer: Barkat Sidiki & Zayed Shiekh
Channel: HUM
Main Cast: Sonya Hussain, Zahid Ahmed, Mansha Pasha, Javed Shiekh, Sajida Syed, Angeline Malik, Mizna Waqas.
Well, we all know the actual purpose behind the making of this drama – copying Judai of course! But is that really an actual purpose? We think not! The confusing storyline of the drama, unconvincing plot twists, overacting of even the best actors, and the futile attempt to change a film into a complete series make Mohabbat Tujhe Alvida a drama which makes you wonder what the makers were thinking when they came up with the storyline. What is the purpose of showing a woman selling her husband and another woman so willing to 'buy' him? If the purpose was to show that women should not be selling their husbands then you will all agree that it was a pretty lame reason for penning down such a story.
If making the man look like the bechari was the purpose then the writer failed badly at that too since there isn't a single scene where you actually feel for him! Actually, any mature person would find it really difficult to take this drama seriously. If the purpose was to make people laugh, then Mohabbat Tujhe Alvida fails at that too, since it is definitely not a light-hearted comic play.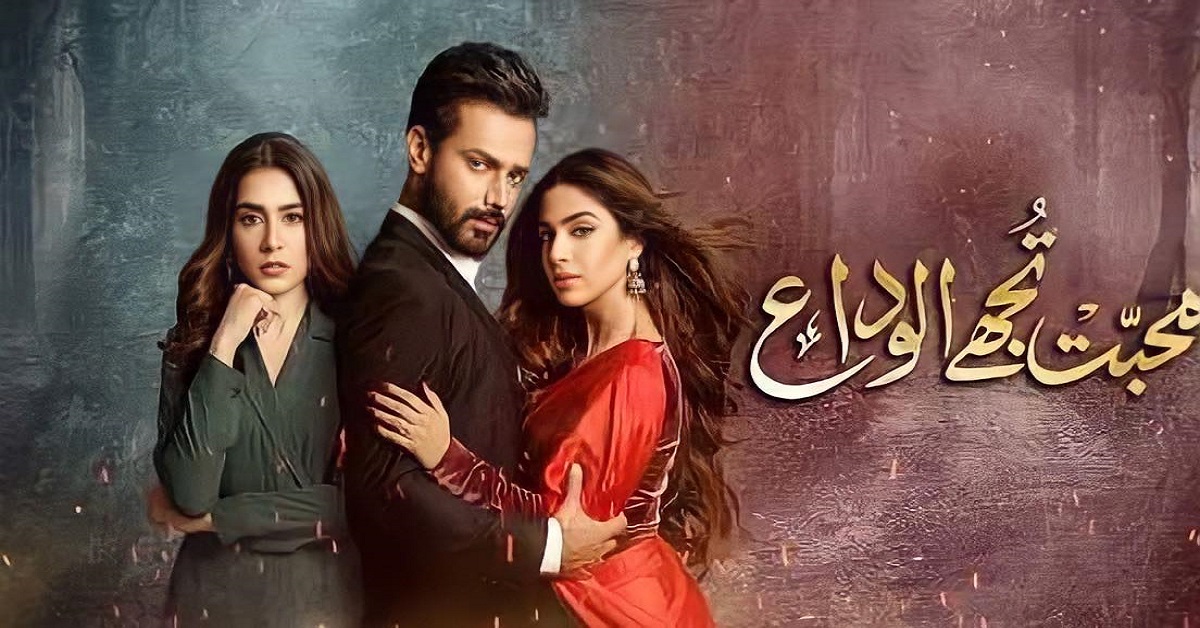 All these dramas basically go to show that how important it is for the writers to write stories with a specific purpose in mind otherwise even those dramas with the biggest stars which have more than 20 episodes end up being pointless and purposeless. Which one of these dramas did you follow? Do you also feel these dramas served no purpose whatsoever? Feel free to share your views.
Fatima Awan & Zahra Mirza