The year 2021 opened with some new dramas and with a few of the old ones still on-air, most of them heading towards their ending. Since we did not get a chance to share our point of view regarding some of the new dramas and our opinions about some of those which have been on air have changed, we decided to write this article in order to discuss how we feel about these dramas. This would also be the perfect opportunity for all those readers who are constantly requesting us to write reviews, to share their thoughts regarding all these dramas with us. We could obviously only add those dramas to this list which we have been following therefore all those readers who are watching dramas other than the ones on the list should feel free to share their opinions about those dramas as well.
Here are our thoughts about some of the current Pakistani dramas:
[lwptoc]
Mohabbatain Chahatain
Common sense is a gift 
Writer: Samira Fazal
Director: Ali Hassan
Producer: MD Productions
Channel: Hum TV
Cast: Junaid Khan, Hira Mani, Armeena Rana Khan, Ibrahim Alavi, Tipu Shareef, Ghana Tahir, and others.
Mohabbatain Chahatain's title is extremely misleading since it is absolutely not a simple love story or even a decent love triangle. We definitely expected better from Hira Mani and Junaid Khan in particular, especially after Kashf. Armeena Rana Khan decided to make a comeback on television with one of the most twisted characters we have seen in Pakistani dramas in recent times. This drama reminds us of Shukk, which was also penned down by Samira Fazal. The only big difference is that while Shukk was more interesting and logical in the first few episodes, Mohabbatain Chahatain relies heavily on the lack of common sense of the main male lead Faraz more than anything else. The script is shallow and for the most part illogical. In order to make Tara get what she wants, the writer has gone out of her way to make Faraz highly gullible.
The story of the drama revolves around a loving couple; most importantly the husband is willing to do whatever it takes to make his wife happy. The 'mohabbatain chahatain' between the husband and wife vanished into thin air the second the other woman was forced into the picture. Instead of believing his trusted friend and loving wife, Faraz fell for Tara's lies. At the same time, Sneha settled for getting her only son admitted in a madrassa instead of waiting for a few weeks to clear her head and make a better decision. Tara acts like a jealous toddler in desperate need of attention; her antics are both childish and annoying. This is another one of those dramas in which the woman is held entirely responsible for the man's misdoings. It is the kind of drama one can watch for comic relief or to see just how ridiculous things can get! Rich women falling for middle class married men seem to be the new deplorable 'trend' in Pakistani dramas. The story promised to 'tug at' the viewer's heartstrings but it has done no such thing!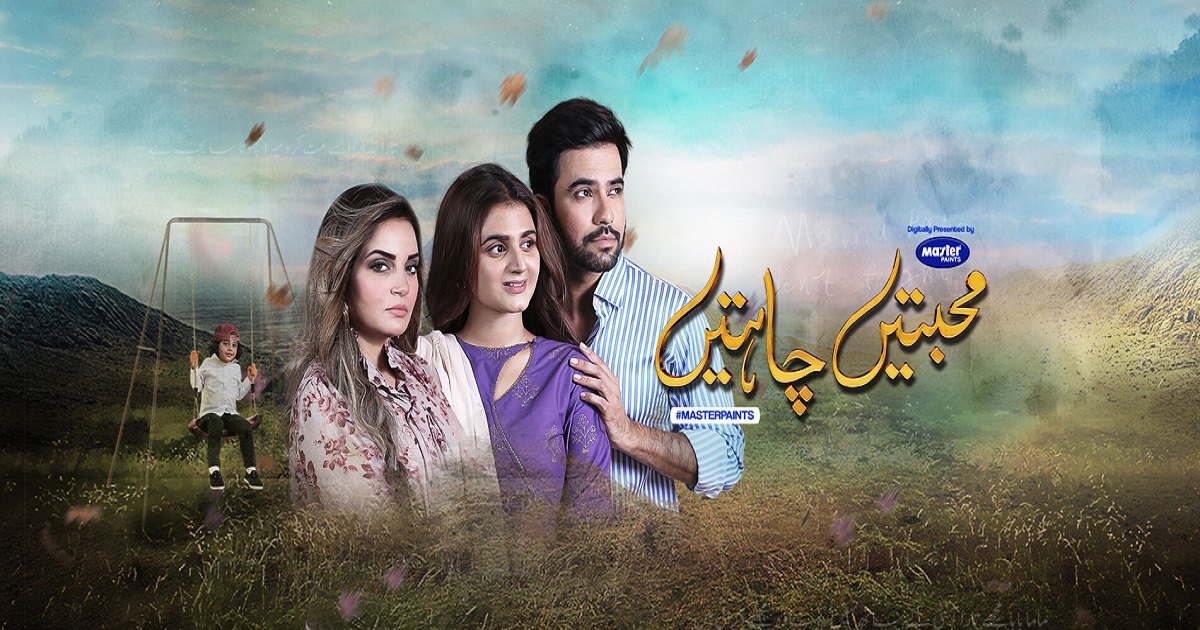 Dulhan
As basic as Sumbul Iqbal's hair strands
Writer: Adeel Razzaq
Director: Adeel Siddiqui
Producer: MD Productions
Channel: Hum TV
Cast: Sami Khan, Sumbul Iqbal, Faizan Khuwaja, Mashal Khan and others.
Drama serial Dulhan definitely started on a high note. In the initial few episodes, it took the viewers by surprise by showing how two cousins Mikaal and Shameer played by Sami Khan and Faizan Khwaja devised a plan to trap Amal played by Sumbul Iqbal. The initial episodes of Dulhan undoubtedly had everyone talking and the viewers assumed this was just the beginning and it was only going to get better but that didn't turn out to be the case. Although the writer and the director have tried their best to keep the story engaging but that hasn't turned out to be a case. This drama is looking more and more like Thora Sa Haq and the fact that Mashal Khan plays the exact same role and character doesn't help the situation either.
Mikaal is technically still married to Amal and fails to acknowledge it but he has become quite possessive about her out of nowhere because of which he feels the need to protect her from Shahmeer. The writer has failed to establish the reasons behind Shahmeer's obsession with Amal especially at this stage where he has clearly seen that even Mikaal is trying to protect her. Drama serial Dulhan is now becoming quite non-serious now with situations that fail to make any sense. The actors have definitely played their part well but Mashal Khan is intolerable in this drama, exactly like her wig. Sumbul Iqbal is a good actor too who makes sure to change her look especially her hairstyles in her dramas. She was seen carrying very elaborate hairstyles in her previous dramas such as Mere Khuda and Jaal but it is unfortunate that no matter what hairstyle it is, she fails to make it work. Similarly, her hairstyle in Dulhan is quite distracting and does not suit her at all. She has definitely acted well so brownie points to her for that.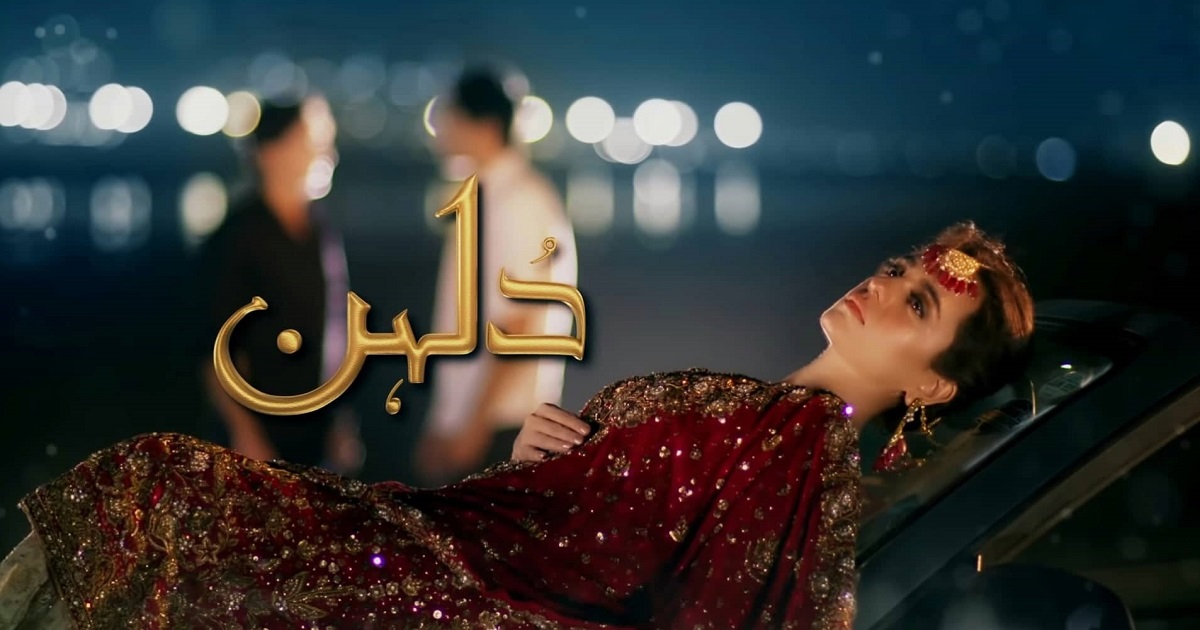 Kasa e Dil
Love triangle is an old tale, introducing Love Octagon
Writer: Jahanzeb Qamar
Director: Zeeshan Ahmed
Producer: 7th Sky Entertainment
Channel: Geo Entertainment
Cast: Affan Waheed, Komal Aziz Khan, Sukaina Khan, Hina Altaf, Ali Ansari, Haris Waheed and others.
Drama serial Kasa e Dil has nothing special to offer apart from the fact that those viewers who like to watch Affan Waheed's dramas might find it interesting enough to follow. The very first episode that established the liking different characters had for each other was quite confusing. It is basically a story of siblings whose children are emotionally involved with each other. The character of Adan played by Affan Waheed is the only outsider but he too has a cousin Shireen played by Komal Aziz Khan who loves him but he fails to acknowledge her feelings.
In Kasa e Dil, all the younger characters are involved in unrequited love and apart from that, this drama has a fair share of family politics and misunderstandings miraculously created by one and only Raheela, played by Sukaina Khan. She is everywhere and all over the place and just like every other drama, each and every target of hers hits the bullseye and she has not been caught so far and probably won't till the very last episode because all the people around her are not using their common sense and brains whatsoever. The love story of Hatim played by Ali Ansari and Somya, played by Hina Altaf lacks appeal too. They both have zero chemistry and right from the beginning, all the characters seem a bit too mismatched. If you skip watching this drama, you wouldn't miss much at all. This drama has quite a commercial feel to it and despite having a good production value, it just doesn't have much of an appeal to it. Despite being the lead, Hina Altaf fails to keep you engaged as a viewer, and hero halo eye makeup even in direst of situations is quite distracting too.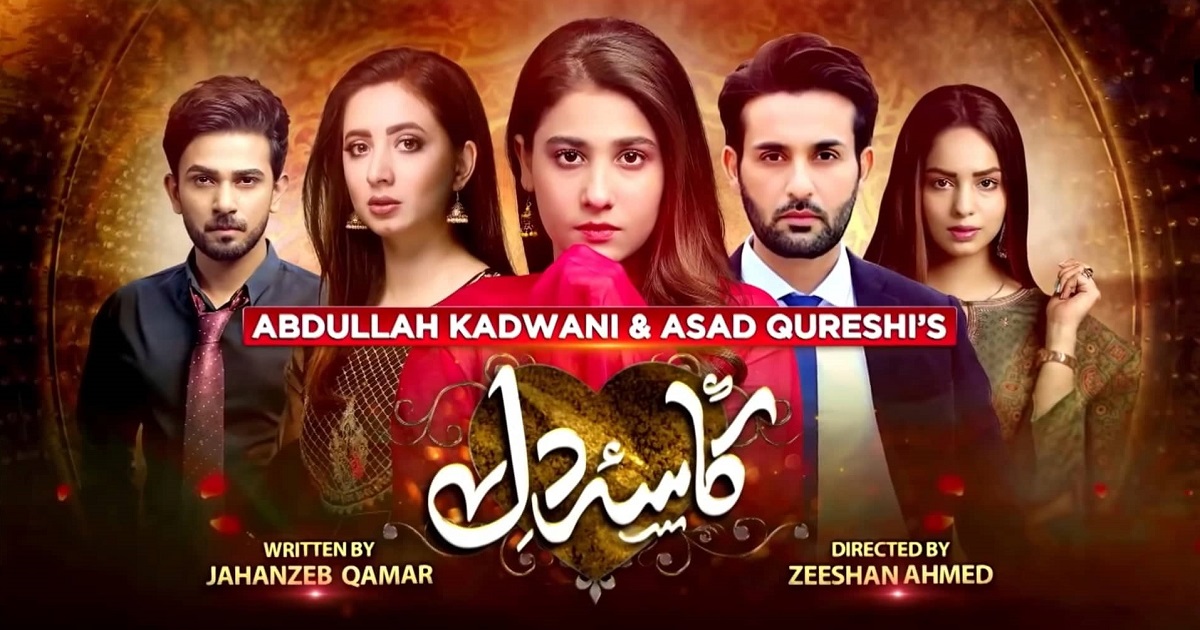 Qarar
Manual book of how-not-to-act, written by Sanam Jung
Writer: Aliya Bukhari
Director: Barkat Siddique
Producer: MD Productions
Channel: Hum TV
Cast: Muneeb Butt, Sanam Jung, Rabab Hashim, Mikaal Zulfikar, Waseem Abbas, Sangeeta, and others.
Drama serial Qarar is yet another drama that revolves around cousin rivalry. Maya and Fareeha (Sanam Jung and Rabab Hashim) are two cousins who have been raised by Maya's parents and right from the beginning, Maya has always competed with Fareeha. Fareeha is your typical best beti anyone could wish for because she respects her Taya Abba and does not do anything that would make him concerned. Maya is selfish and conceited and her mother entirely holds the responsibility of spoiling her. Maya has grown up feeling she is the most beautiful girl ever and with this, she has this sense of entitlement that she can accept or reject whatever comes her way. Ammar, played by Muneeb Butt shallowly falls in love with Maya considering her beauty but gets rejected by her right at the day of their marriage. To save his face, Taya Abba gets Fareeha married to Ammar and since then, he has been mistreating Fareeha because he also believes she never wanted Maya to get married to Ammar. Maya on the other hand has gotten married to Salman who already has a wife in his village. Maya obviously is going to get rid of Salman and then probably everyone will see Mikal Zulfikar making an entry who happens to be playing the role of Ammar's elder brother.
The only thing that stands out the most about drama serial Qarar is Sanam Jung's overacting. When the teasers of this drama were released, viewers actually were excited to see a pretty decent cast joining hands together for a project but it has turned out to be a disappointment. The weak direction also doesn't help the overall appeal of the drama either. Sanam Jung actually looks older than both the boys whom she has shared the screen with, that will probably be settled once Mikal Zulfikar comes into the picture. Sanam Jung wasn't too impressive in Main Na Janoo either but with drama serial Qarar, she has people actually thinking that she shouldn't be acting at all. This drama can also be skipped because it actually does not have anything new to offer either.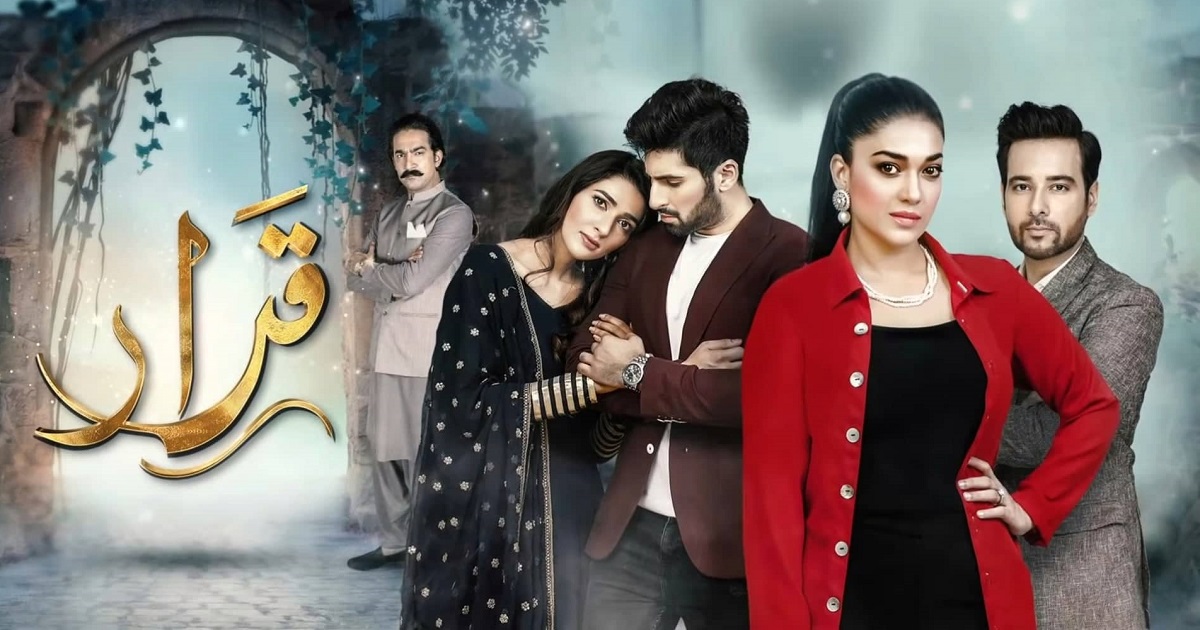 Fitrat
Mirror mirror on the wall, who's the biggest Gold Digger of them all?
Writer: 7th Sky Entertainment
Director: Asad Jabal
Producer: Nuzhat Saman
Channel: Geo Entertainment
Cast: Saboor Aly, Ali Abbas, Mirza Zain Baig, Zubab Rana, Adla Khan, Maryam Nafees, Seemi Pasha, Saife Hassan, and others.
Fitrat is a soap opera that has failed to end at the right time. At this stage, it is quite obvious that the production house has actually figured out that this drama is generating the ratings, therefore they have decided to drag it. When the drama began, the story was fast-paced and in almost every other episode, there were twists and turns that kept the viewers engaged. The story of Fitrat is all about Faria, played phenomenally by Saboor Aly. This is one such drama that actually showcases how cold and aloof gold diggers can be. She has been shown to have a strained relationship with her mother and her siblings too, because of which she fails to build a relationship based on trust with her husbands Shehbaz and Arbaz as well.
The side tracks in drama serial Fitrat also are quite engaging and hold the interest of the viewers, however, the drama is at this stage where the first 10 minutes are just a repeat of the previous episode and the scenes are being so prolonged that it is becoming a lot more evidence that the producers are finding it hard to wrap this drama up now. However, it won't be wrong to say that the writer Nuzhat Saman surely has crafted the story in an intelligent manner and all the scenarios make sense and are very realistic and logical. It is unfortunate that Fitrat has turned out to be yet another drama that is already losing its appeal due to unnecessary dragging otherwise the writer has definitely given the viewers something interesting to watch. All the actors have done a brilliant job and after Saboor Aly, Ali Abbas, Zubab Rana, and Mirza Zain Baig have also played their part really well.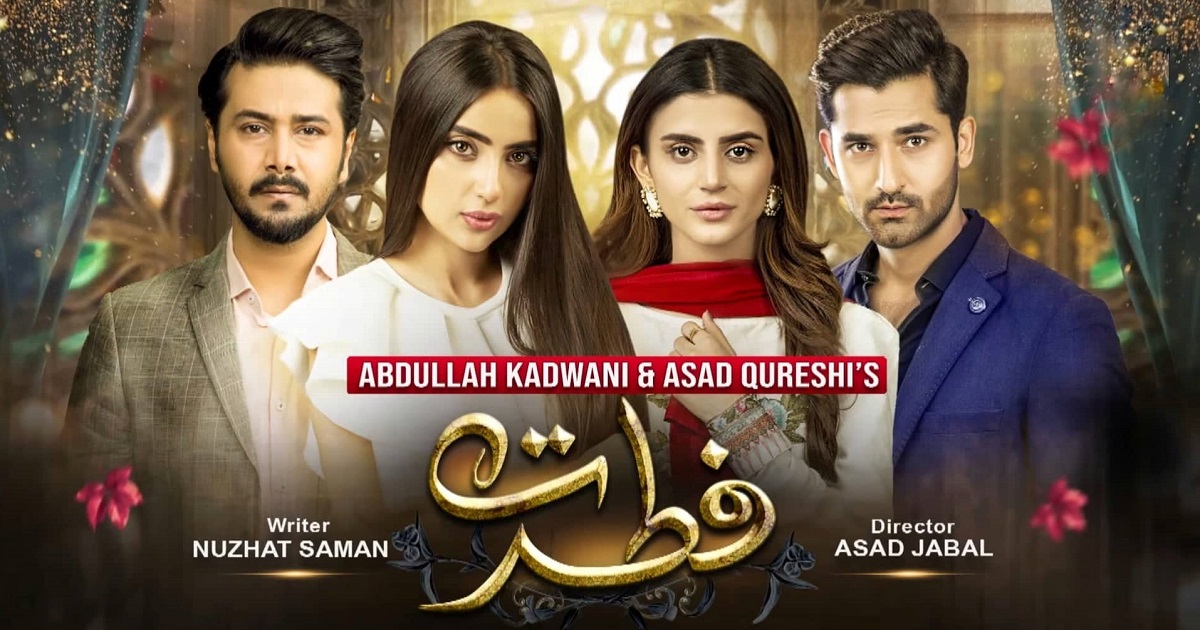 Prem Gali
Light-hearted preaching for the kind-hearted
Writer: Faiza Iftikhar
Director: Qasim Ali Mureed
Producer: Six Sigma Plus
Channel: ARY Digital
Cast: Sohai Ali Abro, Farhan Saeed, Uzma Hassan, Saba Hameed, Waseem Abbas, Qavi Khan, and others.
It won't be wrong to say that this was one of the highly anticipated drama serials of 2020. It is because it was coming from the team of Aangan who gave the viewers one of the most memorable dramas in recent years. The setting of this drama has been quite different and deals with the issues faced by the residents of Prem Gali. The writer Faiza Iftikhar has sent out some thought-provoking messages and has preached a lot of things in a light-hearted manner. This is the kind of drama that has people split where some are enjoying it to the fullest and others are finding it a bit too pushed and lacking that feel.
The aspect of the story which is the most unimpressive is everyone's obsession with the newly wedded couple of Hamza and Joya played by Farhan Saeed and Sohai Ali Abro. All the actors definitely have done a great job but the overall chemistry is quite off. The bickering of Punjabi and Urdu Speaking families has to be one of the most enjoyable parts of the drama but the scenarios and situations fail to really keep you engaged and interested in the show. This drama actually was quite promising but the slow pace and repetitive scenarios took that away from it. Prem Gali definitely is a light-hearted drama and can be watched if you are in for something nice and fun but in general, it failed to become one of the superhits just as the viewers had anticipated.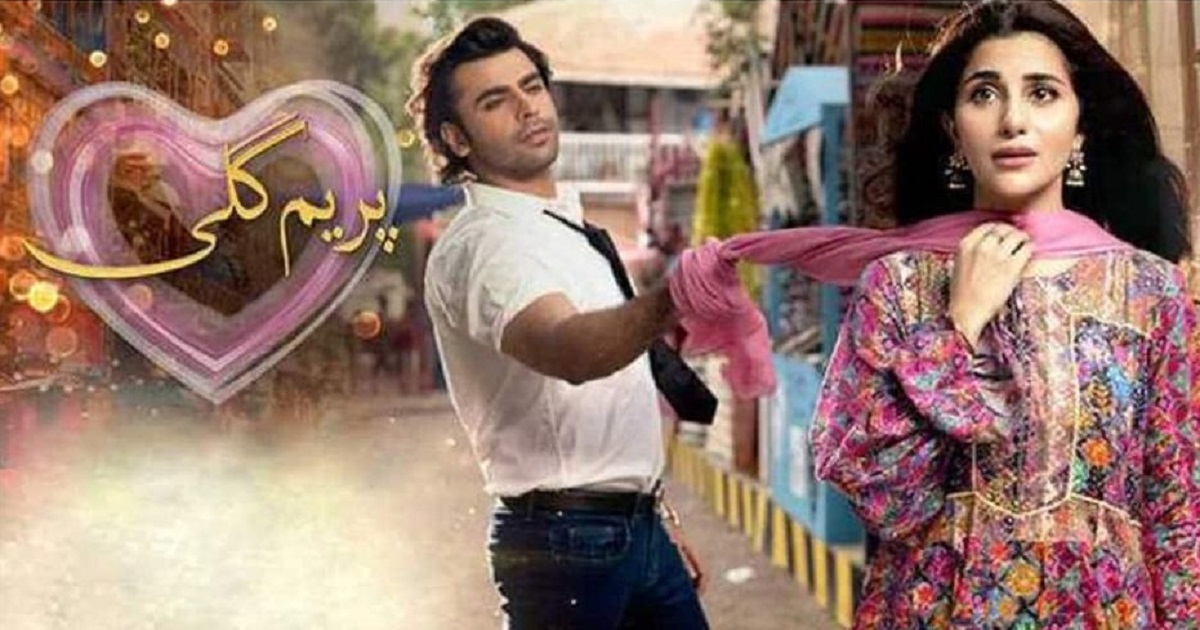 Dil Tanha Tanha
Your typical sazishi fix for the week
Writer: Misbah Ali Syed
Director: Ali Masood
Producer: Moomal Entertainment & MD Productions
Channel: Hum TV
Cast: Kiran Haq, Ali Ansari, Mohsin Abbas Haider, Nazish Jahangir, Syed Arez, and others.
Drama serial Dil Tanha Tanha had people talking already because of the fact that both Mohsin Abbas Haider and Nazish Jahangir decided to appear in a drama together. They both have been surrounded with controversies and all of a sudden the news of their project had people talking again. The story of this drama again is quite typical which shows a girl Tooba played by Kiraq Haq getting mentally and emotionally abused and harassed at the hands of her in-laws and emotionally absent husband. It is however interesting to note that the writer has tried to strike a healthy balance by showing the character of Mirha, played by Nazish Jahangir who is self-reliant and emotionally independent. However, it seems her husband Asfand, played by Ali Ansari who liked her for all these traits is now giving her a hard time too because his wife still wants to pursue her career and fails to learn cooking which his mother thinks is very important.
Dil Tanha Tanha is a decently directed drama and still has such elements that make you look forward to it. The fact that the writer added clear-minded and level-headed girls like Mirha, Maria, and Nimra is definitely a positive aspect of the drama that negates the typical scenario where Adeel and his mother spread negativity. Dil Tanha Tanha is the kind of drama that you can actually watch and the fact that it airs twice a week also keeps things moving and the pace decent. Mohsin Abbas Haider, Kiran Haq, Syed Arez, Ali Ansari, and the actors playing the roles of Maria and Nimra have done a great job in Dil Tanha Tanha. Fariha Jabeen is a senior actor and she has given her all to the character that she plays in the drama as a rigid and pessimistic mother in law. Her acting is effortless.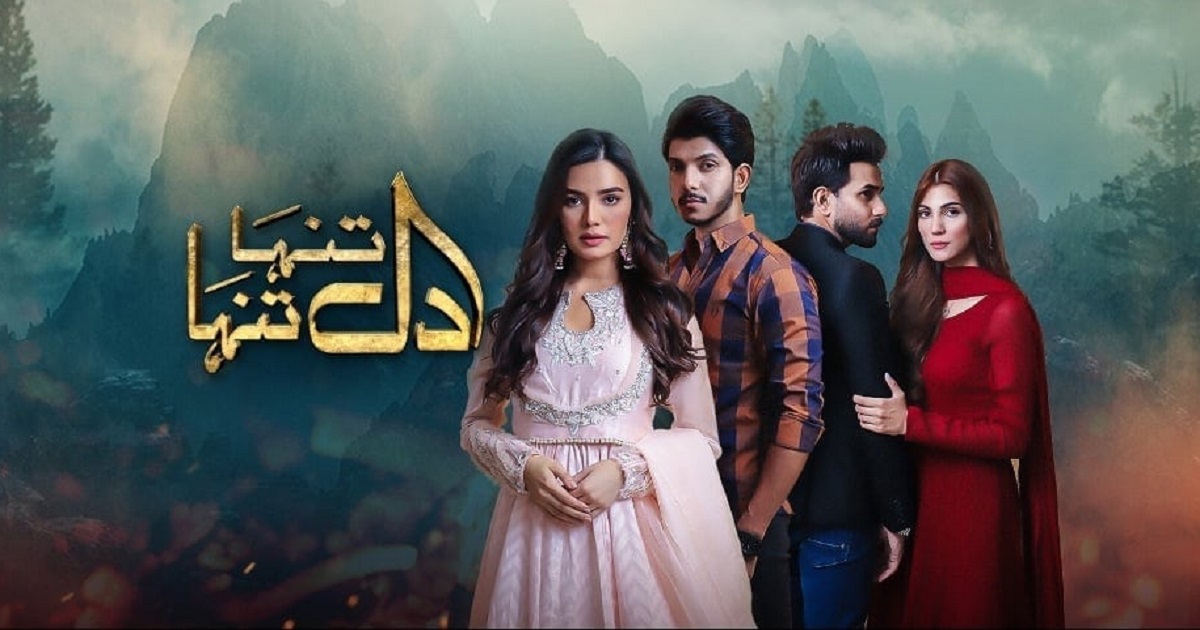 Be Adab
Reinforcing the importance of relationships
Writer: Inam Hasan
Director: Shehzad Kashmiri
Producer: Momina Duraid Productions
Channel: Hum TV
Cast: Saniya Saeed, Rehan Sheikh, Momin Saqib, Hajra Yamin, Faryal Mehmood, and others.
Be Adab is the kind of drama that definitely caters to the older audience. This drama is definitely not going to be a cup of tea for the younger audience because of the mellow and serious vibe that it has. However, it deals with a very sensitive subject and covers the strained relationships that parents may have with their children. This is the kind of story that is definitely going to appeal to viewers who are parents themselves and are in that age bracket which a couple of Sania Saeed and Rehan Sheikh has portrayed in the drama. It shows how biological children may or may not really be there for their parents but an adopted child makes sure to fill the void in the lives of the people who had taken care of him all his life.
In this drama, Hajra Yamin plays the role of a manipulative ambitious girl who doesn't really understand the importance of relationships. Her negativity stems from the strained relationship that her parents share and she then makes up her mind that she will not suffer due to a lack of comfort and luxuries in her life just like her mother did. She gets married to Rohail, played by Momin Saqib, and then accuses his father of sexual harassment, hoping it will not only drift Rohail apart from his parents but will also give her control over their lives as a newly wedded couple. On the other hand, Faryal Mehmood plays the role of Fatima who is the niece and after losing her mother, she takes care of her uncle and his wife. Be Adab is the kind of drama that you can actually watch if you're into meaningful content and have the heart to see some of the nicest characters dealing with their emotional traumas. Hajra Yamin has played this complex character skillfully. Momin Saqib definitely has a lot of potentials but he will definitely need to refine his acting skills. Rehan Sheikh and Sania Saeed's chemistry as a married couple was one of the best aspects of this drama, their conversations were beautiful too. Faryal Mehmood has done complete justice to the character of Fatima and has made her one of the most likable characters seen in recent dramas.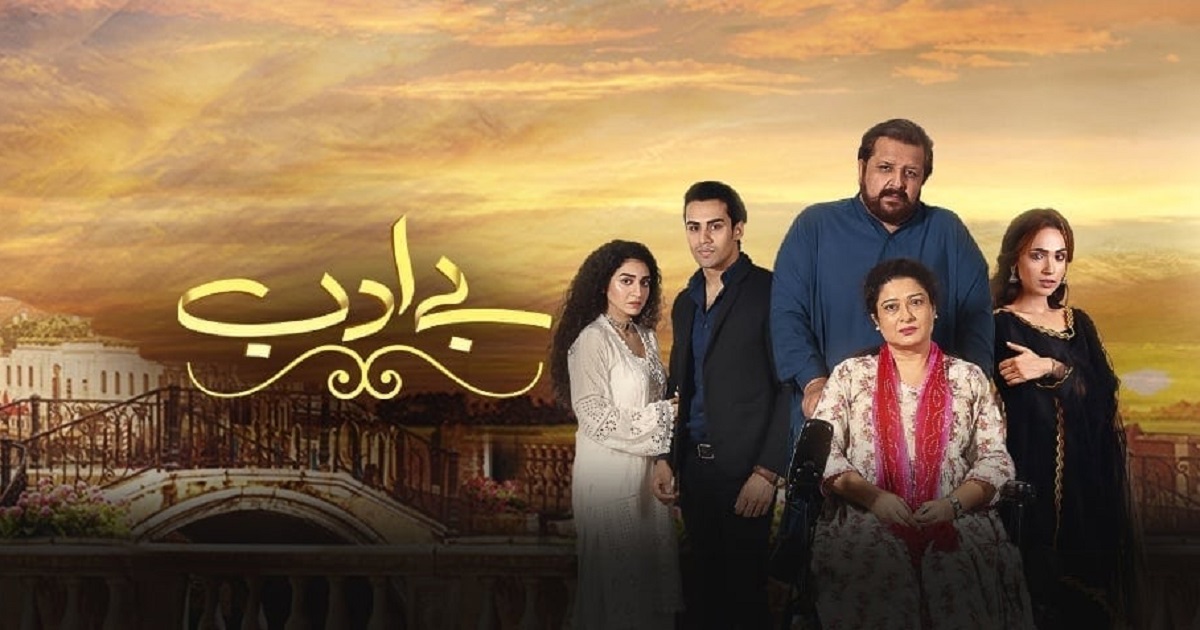 Mushk
Intriguing and Engaging
Writer: Imran Ashraf
Director: Aehsun Talish
Producer: Momina Duraid
Channel: Hum TV
Cast: Imran Ashraf, Urwa Hocane, Qavi Khan, Moomal Sheikh, Osama Tahir, Raza Talish, Sehar Khan, Hassan Ahmed, Zara Tareen, and others.
Mushk is another drama which will be ending in a few weeks and it is one of those few dramas which have stayed interesting even towards the end. It has an appealing and intriguing storyline and has enough going for it to keep the viewers looking forward to the next episode. Since Adam and Guddi's love story has only started, the viewers are looking forward to finding out where this love triangle is headed. Mushk has powerful characters, it has been executed brilliantly and most of the performances have been on point throughout. Imran Ashraf and Urwa Hocane continue to be the main attraction of the drama. It is always good to watch a drama that has a well-thought-out script. Mushk has an old feel to it as well which reminds us of those PTV dramas which we thought will never make a comeback.
This is another drama that is definitely worth watching and one which has kept us hooked for all these weeks. Mushk also has a spiritual element and it is also in a way a story of good vs. evil, the characters however are not black and white, which makes the drama appealing. Even at this point, the element of intrigue that was there, in the beginning, is still alive.

Mohabbat Tujhe Alvida
Acting tujhe alvida
Writer: Abdul Khaliq Khan
Director: Barkat Sidiki
Producer: Barkat Sidiki & Zayed Shiekh
Channel: Hum TV
Cast: Sonya Hussain, Zahid Ahmed, Mansha Pasha, Jawed Shiekh, Sajida Syed, and others.
Mohabbat Tujhe Alvida is headed towards an ending but before the writer ends it, he is going to make sure that even after everything Ulfat has done, the viewers have a reason to feel sorry for her in the end. Since the story of the drama is based on the Bollywood film 'Judai' and the writer did not add enough tracks to the story himself in order to make it more wholesome, the story has been stretched to the limit. It is a typical dusri biwi story with some of the most confusing characters. It is impossible to feel for any of the characters because they have been etched-out so poorly. There isn't a single likable character in the drama which itself is a big failure. The script has been weak right from the beginning but as the story is progressing it is even becoming confusing like many other dramas that are written without a proper intent or purpose.
Even though the script and the overall premise along with the characters are ridiculous, the worst part of Mohabbat Tujhe Alvida has to be Zahid Ahmed's performance. He has tried really hard to be the 'bechara' but the way he breathes in some of the scenes for some odd reasons reminds us of the old Pakistani films in which the heroines used to breathe heavily! It is really upsetting watching actors such as Sonya Hussyn and Zahid Ahmed in particular being part of such dramas in which there is little or no room for performance. This is the kind of drama each episode of which can be watched in 10 minutes. We are waiting for it to end and perhaps it will be replaced with some other more interesting drama.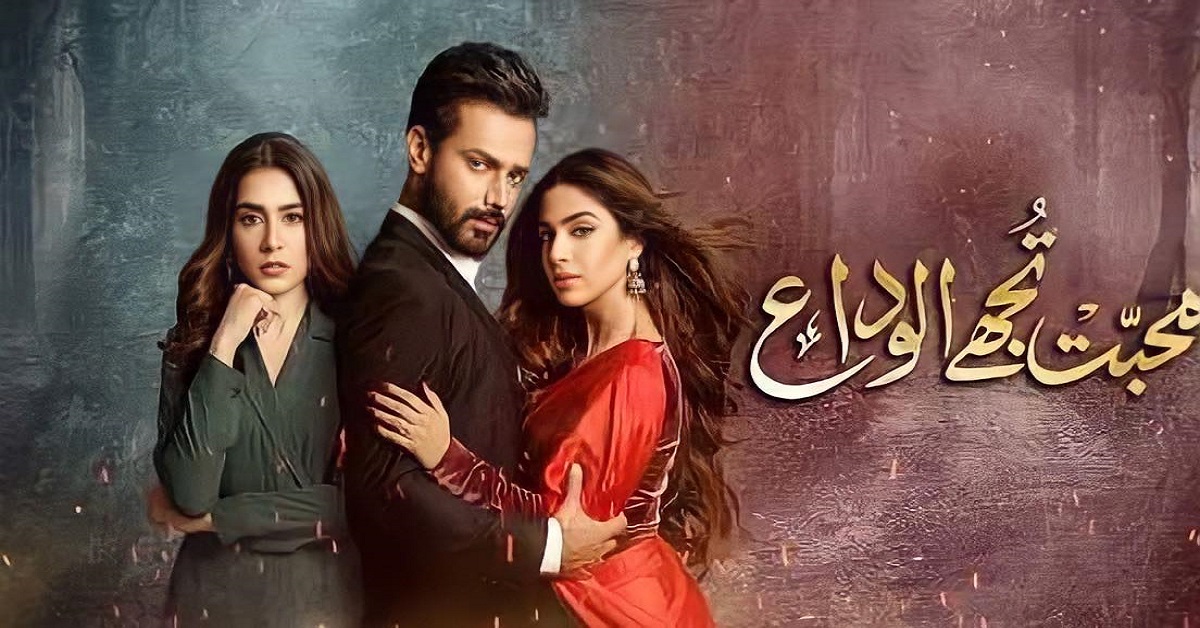 Nand
Gand (Trash)
Writer: Sameena Aijaz
Director: Zeeshan Ali Zaidi
Producer: Big Bang Entertainment
Channel: ARY Digital
Cast: Aijaz Aslam, Shehroz Sabzwari, Minal Khan, Javeria Saud, Sumbul Ansari and others.
Nand was actually an entertaining and meaningful drama for more than 30 weeks. That is the main reason why it got the ratings it deserved since the writer for the longest time did a commendable job of highlighting certain issues which have been highlighted many times before too but this time it was done in a thoroughly entertaining manner. Unfortunately, the producers decided to cash in on the popularity of the show and this drama serial turned into a soap opera. The main attraction of the play Faiza Hassan who played the main character so well that this negative character had the viewers' undivided attention, left the show at a time when it had not gone downhill altogether. Her character however made a comeback following the patterns which are only followed by Indian soap operas. Javeria Saud played this character and since then we are getting to watch some of the most absurd things that have been shown in Pakistani dramas.
We are no longer watching this drama, for obvious reasons but it is pretty evident from the clips on social media that Nand's story has completely been trashed. We have no idea why this drama is on air and we are still wondering how much the production house paid Javeria Saud to go along with this incredibly insane script. Faiza Hassan was wise enough to make an exit at the right time.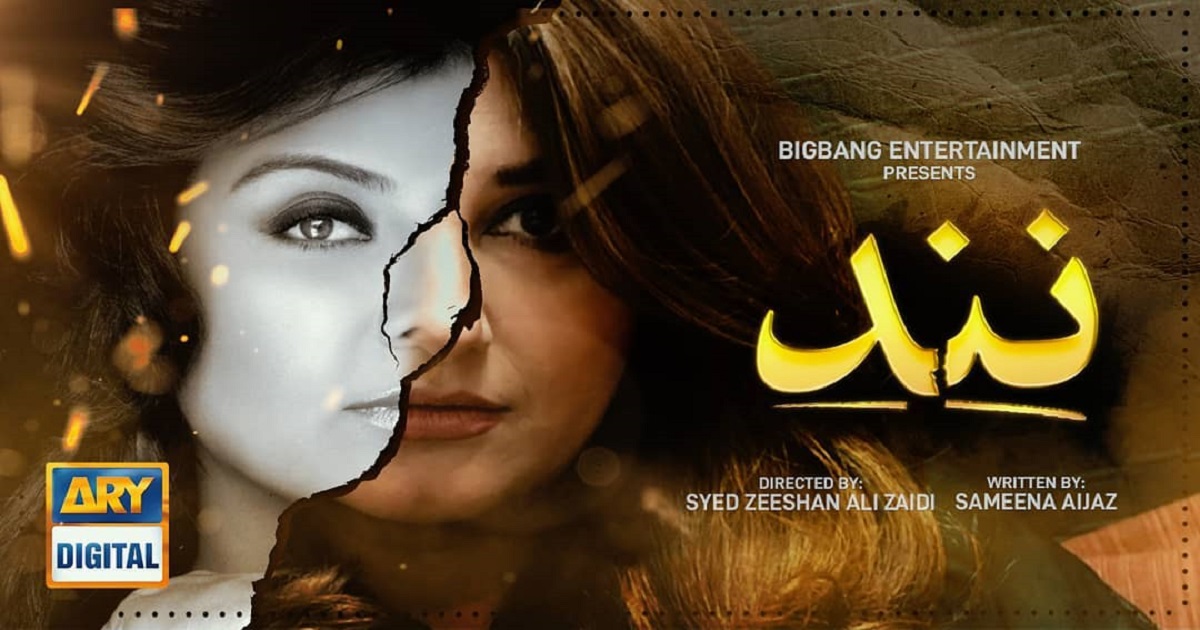 Aulaad
Meaningful & Emotional
Writer: Syed Ameer Ali Shah
Director: Aabis Raza
Producer: Big Bang Entertainment
Channel: ARY Digital
Cast: Mohammad Ahmed, Marina Khan, Hassan Niazi, Furqan Qureshi, Nabeel Zuberi Minsa Malik Hina Javed, Sunita Marshal, and others.
Aulaad is one of the few dramas this year which is off to a great start. It has a different storyline because for a change the story revolves around the older characters, the parents. The drama highlights an important issue and definitely would give many parents and grown-up children out there food for thought. It is rarely ever that we get to see the parents' point of view in detail and in the most emotional manner. The well-written script and perfect portrayals make the story even more relatable. Aulaad has been on air for only 3 weeks but it is clearly the kind of drama written with a specific purpose in mind. Apart from the main storyline, showing a daughter-in-law who is dedicated and loving is also a refreshing change. Even though there are negative females in the drama as well, the writer definitely deserves credit for showing different sides of the picture instead of relying on stereotypes.
All the characters have been etched-out brilliantly and so far for the most part the story is being taken forward logically. The only aspect so far which did not make a lot of sense was the retirement since nowadays it is quite common for such experienced professors to sign contracts with the universities they have been working in immediately after getting retired. Also, the retirement news was too sudden; most people know when they will be getting retired since after being associated with an institution for so long, you are well-informed about everything. This development was definitely forced but apart from that, the drama has a really important message and it keeps you hooked. Syed Muhammad Ahmed and Marina Khan's performances have breathed life into their respective characters which have definitely added to the impact and appeal of these characters. Aulaad is definitely a must-watch.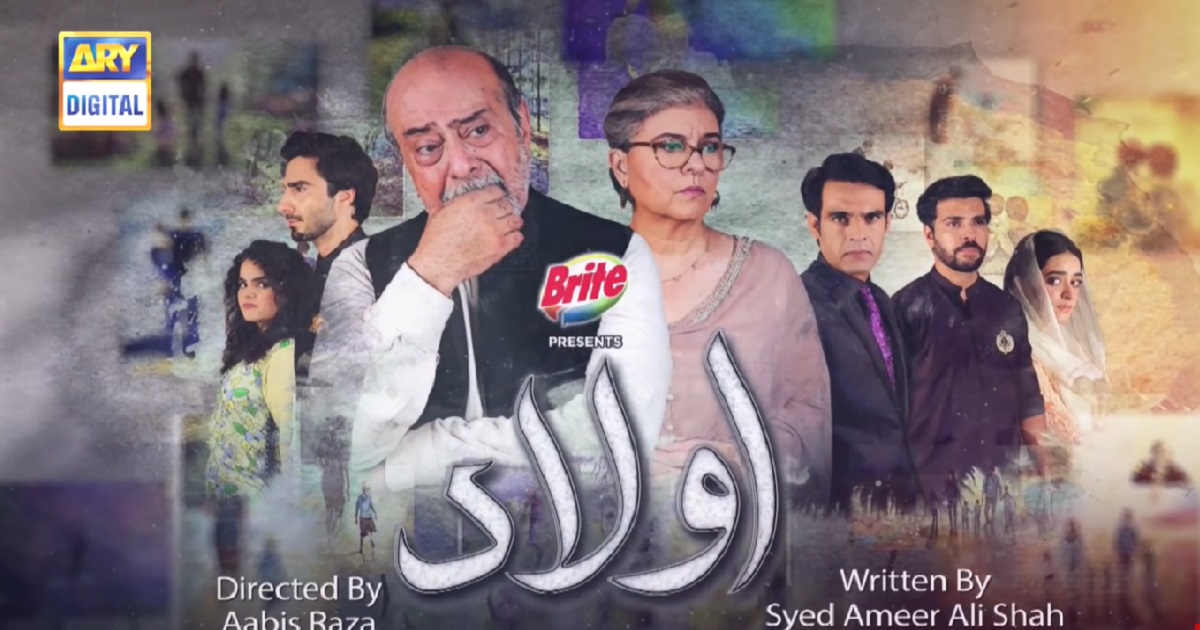 Log Kya Kahenge
Worth Watching
Writer: Sofia Khurram
Director: Mohsin Mirza
Producer: iDream Entertainment
Channel: ARY Digital
Cast: Faysal Qureshi, Aijaz Aslam, Saheefa Jabbar Khattak, Sakina Samo Afshan Qureshi Furqan Quershi Tipu Shareef Kinza Razzak Humaira Zahid
Log Kya Kahenge is another drama that has been on air for more than 20 weeks and it continues to be entertaining, logical, and interesting. It can be a little too depressing at times but those scenes can easily be forwarded. The drama focuses on the struggles of a woman who was misunderstood and mistreated by her mother-in-law. Her husband took his life after he lost his wealth and felt that he could not provide for his family. After her husband's tragic death, the main focus was on how she tried really hard to make a new life for herself and her children, against all odds. Although the story sounds clichéd, Meerab's character has a great deal going for it. She has many strengths and the most likable aspect of her personality is her positive attitude towards life and the ability to stand on her own two feet. The character played by Faysal Qureshi is equally likable and although the story was somewhat predictable since the beginning, there are plenty of reasons to believe that the writer will not turn this one into another one of those typical stories.
The story has taken the turn which most viewers anticipated in the latest episode and there is still so much to look forward to especially because we are hopeful that the writer will stay on track. Saheefa Jabbar and Faysal Qureshi's commendable performances make their character even more likable. The drama has enough twists and turns to keep you hooked therefore if you are not watching this one, it could be the perfect show to binge-watch this week!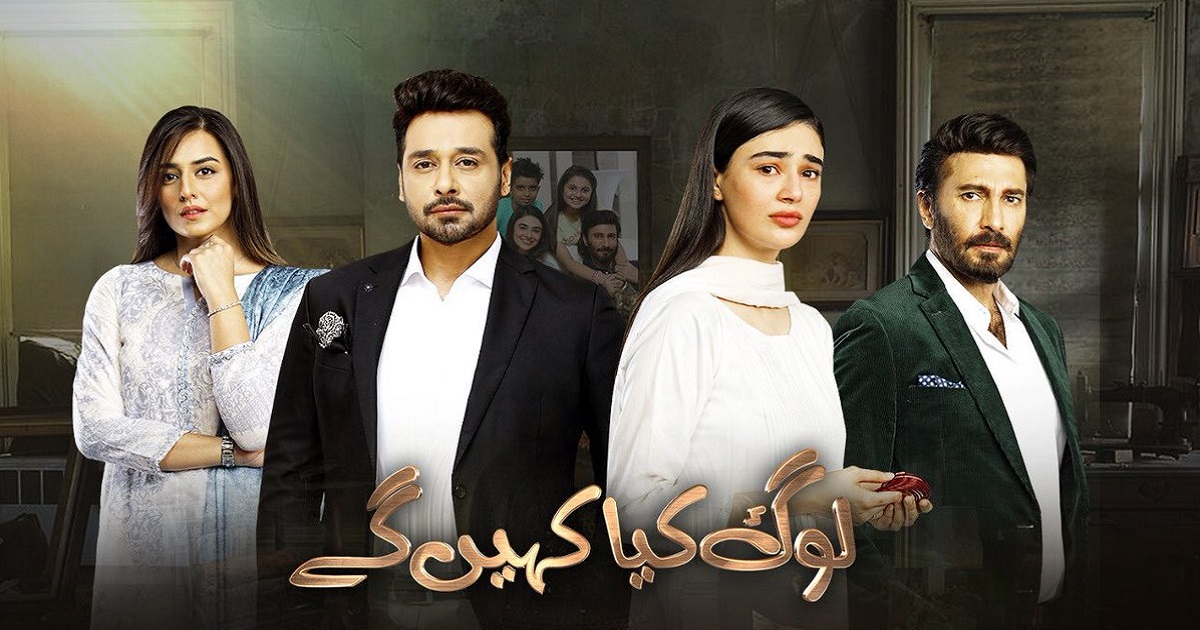 Faryaad
Ek aur bechari
Writer: Rehana Aftab
Director: Shahid Shafaat and Syed Ali Raza Usama
Producer: Six Sigma Plus & Next Level Entertainment
Channel: ARY Digital
Cast: Zahid Ahmed, Adeel Chaudhry, Aiza Awan, Nawal Saeed, Zainub Qayoom, Gul-e-Rana, Sana Askari Mariam Ansari, and others
Drama serial Faryaad has been produced by two of the biggest production houses in the country yet it has turned out to be yet another run-of-the-mill story that has left little impact. The overall feel of the drama is commercial, the performances are average and the characters are black and white. Even though it airs thrice a week, it does not even have the entertainment value that dramas that air more than once a week have. It is yet another Mera Dil Mera Dushman which might be a commercial hit but it does not have enough substance to win critical acclaim. Zahid Ahmed continues to make the most disappointing choices. Sometimes, a drama such as this one can be appealing if the performances and the treatment given to the script is promising but Faryaad is definitely not one such drama. That is the reason why we stopped watching it a while back.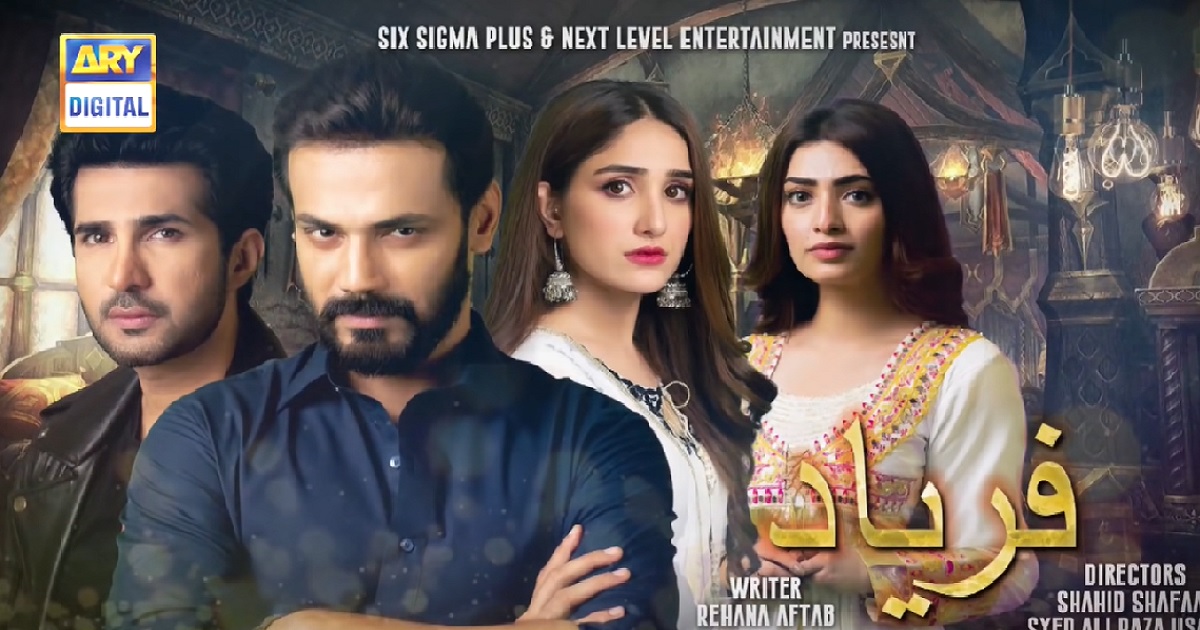 Raqs-e-Bismil
Riveting Performances 
Writer: Hashim Nadeem
Director: Wajahat Rauf
Producer: Shazia Wajahat & Momina Duraid
Channel: Hum TV
Cast: Imran Ashraf, Sarah Khan, Mehmood Aslam, Nida Mumtaz, Anoushay Abbasi, Momin Saqib, Javeria Abbasi, Gul-e-Rana, Saleem Mairaj, Rashid Farooqui, Mohammad Faisal Imran, Zara Shaikh, and others.
Raqs-e-Bismil has only been on air for 3 weeks but it is quite evident already that it will turn out to be a drama that will keep the viewers entertained in the upcoming weeks as well. These 3 episodes of Raqs-e-Bismil have introduced the viewers to some of the most interesting characters we have seen in Pakistani dramas lately. The premises of the story, the beautiful cinematography, and the performances have left us in awe of the drama therefore we have huge expectations from this one. Raqs-e-Bismil is not just another love story since it has so much more to offer. The tight grip on the screenplay and the realistic manner in which the story has been executed make this drama a must-watch. The characterizations are also such that they have kept us hooked these three weeks and looking forward to more. If you are not watching Raqs-e-Bismil yet, we highly recommend that you tune into this one.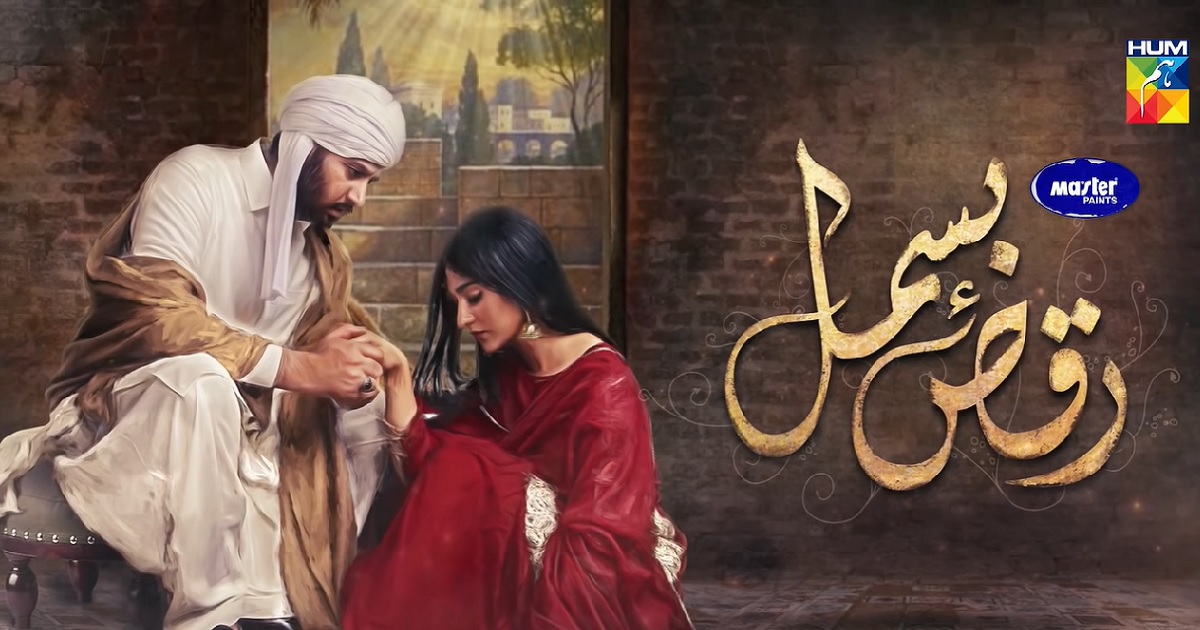 Dunk
Cheekh all over again
Writer: Mohsin Ali
Director: Badar Mehmood
Producer: Bigbang Entertainment
Channel: ARY Digital
Cast: Nauman Ejaz, Bilal Abbas Khan, Sana Javed, Azekah Daniel, Shahood Alvi, Yasra Rizvi, Saife Hassan, Salma Hassan, and others.
It won't be wrong to say that Dunk was probably one of the most highly anticipated dramas of 2020. After the success of Ruswai and Pyar Ke Sadqay, people were excited to see the fresh pairing of Bilal Abbas Khan and Sana Javed. Their fandoms really created the hype about this project and then came Fahad Mustafa's statements as a producer that gave away the entire story. Drama serial Dunk even before its release was surrounded by controversies. However, the hype quickly went down the drain because even before the drama began, the producer himself gave away the entire story and it all ended up looking like a publicity stunt and nothing else.
It won't be wrong to say that Dunk is Cheekh all over again. The choppy editing and sensationalized soundtracks make it pretty obvious that after giving away the entire story in the initial episodes, they are now going to drag it till the the viewers' patience will be tested. However, the amusing thing is that the drama-makers, especially the producer couldn't really keep the suspense and gave it all away that this drama was based on false accusations, therefore not much intrigue value is left in the drama apart from the fact that viewers might watch it for the sake of good performances given by strong actors such as Noman Ejaz, Yasra Rizvi, Bilal Abbas Khan and Sana Javed. Bilal Abbas Khan looks like he has walked in from the sets of Balaa and Cheekh into Dunk and Sana Javed yet again plays the role of a victim in this drama. The fact that Azekah Danial is yet again seen in a Bilal Abbas Khan drama makes it look like she comes in a buy 1 get 1 free offer with Bilal. It is unfortunate that the drama which may have lived up to the expectations has fallen flat a bit too quickly.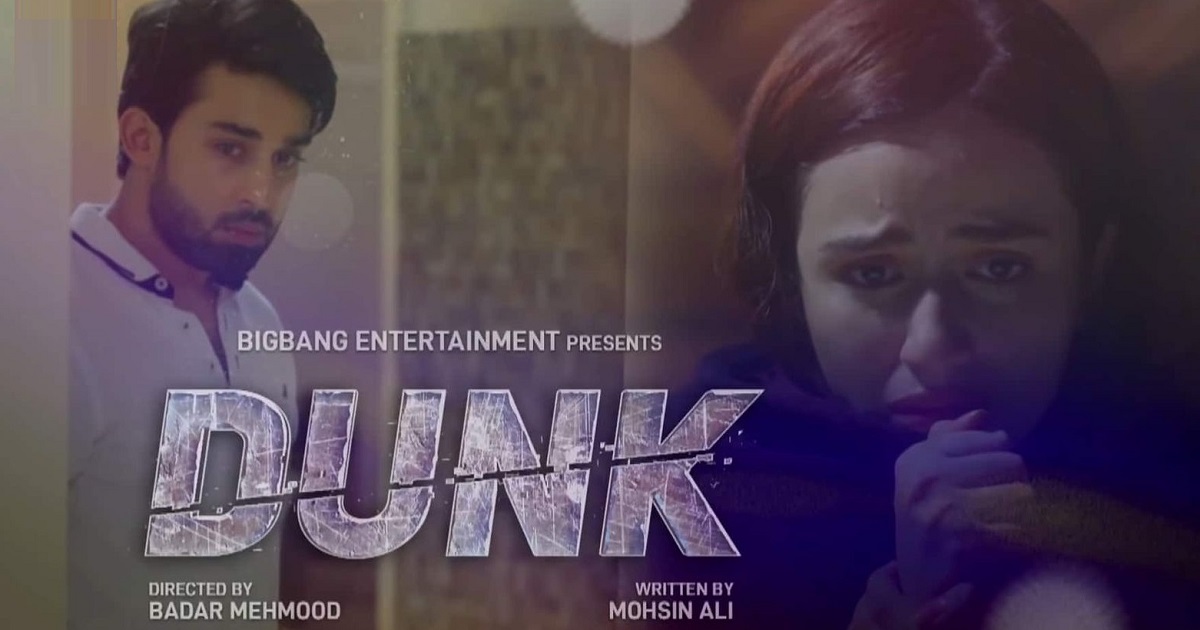 Qayamat
Domestic violence starts in 3…2…1…
Writer: Sarwat Nazeer
Director: Ali Faizan
Producer: 7th Sky Entertainment
Channel: Geo Entertainment
Cast: Ahsan Khan, Neelam Munir, Haroon Shahid, Amar Khan, and others.
Drama serial Qayamat started airing last week and the first episode established the story. It is more about the rich spoiled manchild Rashid, played by Ahsan Khan who is being pampered by his mother to an extent that she has ruined his personality. Rashid's father definitely wants to see his son bearing responsibilities but Rashid fails to meet his expectations. Rashid is a womanizer and it seems his parents are well aware of all of his flaws but they choose to turn a blind eye to it. On the other hand, there are two sisters Samra and Ifrah, played by Amar Khan and Neelam Munir. Ifrah is self-reliant and emotionally strong, Samra on the other hand is quite shy and introverted. Their friend's younger brother likes Samra and is pursuing her for marriage, but as the promos have already given away, Samra will get married to Rashid and will be faced with emotional, physical, and mental abuse.
The first episode of Qayamat was definitely interesting but it had that typical Geo TV drama feel to it. Certain situations as well as acting in some of the scenes seemed a bit too over-the-top. The music seems to be too loud too but the fact that this drama has an ensemble cast will definitely pull in the viewership. All the actors definitely have a strong screen presence, be it Shabbir Jaan, Ahsan Khan, Sana Fakhar, Neelam Munir, Saba Faisal, and the fresh face Amar Khan too. Qayamat definitely has the elements to hold the interest of the viewers, this is the first impression that was given by this drama.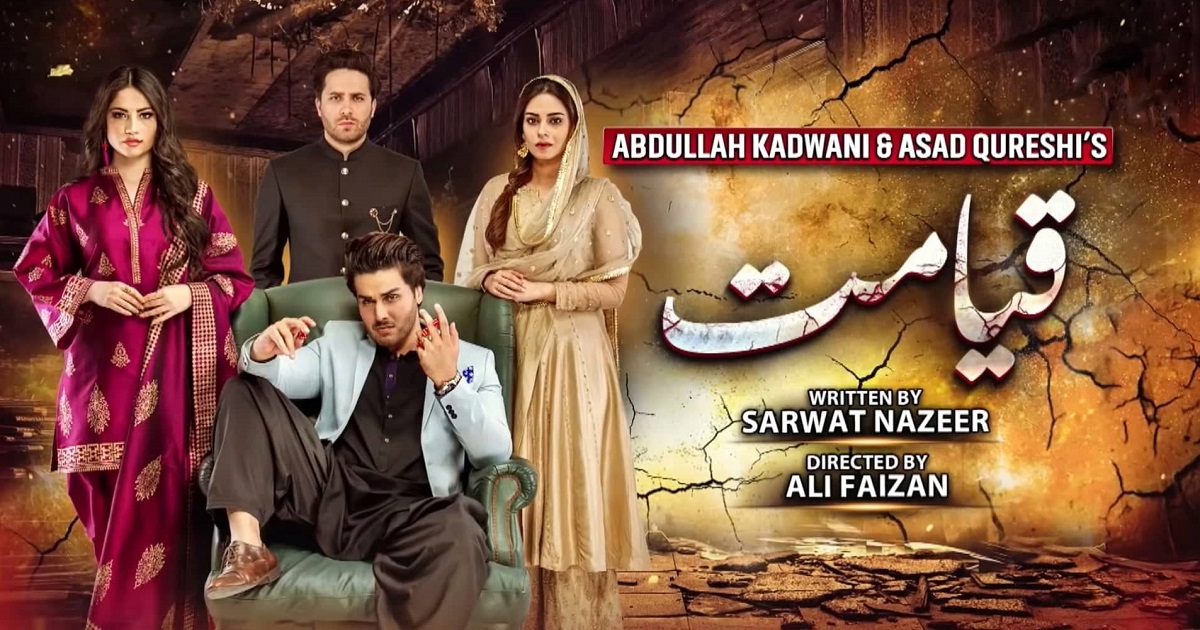 These are our thoughts on the Pakistani dramas that are airing currently. Which one of these are you following? Feel free to share your views in the comment section below.