Trends of fashion have changed drastically in Pakistan in the previous few years. These changes are however greatly influenced by styles and fashion of Hollywood. Ironically Pakistani Fashion Industry (PDI) has multitudes of extraordinarily gifted designers who without any doubt have the abilities to compete and give tough competition to their competitors from all over the world. Yet all major brands in Pakistan and even designers are putting forward apparels and accessories that are highly influenced by western trends. Pakistani culture itself is very unique and highly diverse, without change everything becomes stagnant and consequently fades away but these changes should be according to our own requirements and values.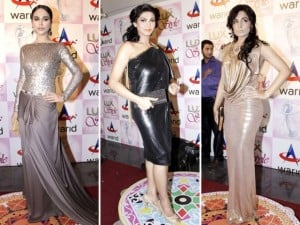 PDI has adopted many trends from Hollywood e.g. lace gown, nude color, and neon color; both in dresses and accessories, strapless or off shoulder dresses. These colors and trends don't belong to a particular area or industry obviously but using them very frequently when they become popular in the west is copying. Any style which becomes prevalent in Hollywood becomes a rage in Pakistan after a year or two. Major Pakistani designers, brands and celebs are deliberately promoting this trend of imitation and copying. Kurtis now have been replaced by tops, shalwar and churidar by skinny jeans and frock and kameez by gowns, skirts and jumpsuits.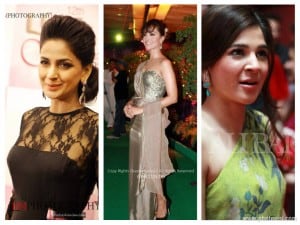 We are losing our individuality and cultural heritage. PDI should burrow styles from international arena but instead of adopting those trends and styles they should be adapted in our unique and exclusive fashion. For example High low skirts and dresses that were and still are a rage in Hollywood have been taken by our designers and have been assimilated in frocks and kameez according to our culture. Adapting this style elegantly instead of copying it shows that it can be done with other trends as well.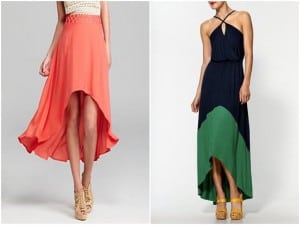 have been adapted as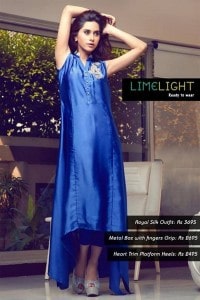 It is high time we should start taking pride in our culture and heritage and change it according to our needs and changing fashion trends instead of adopting foreign attire.
Faiza Cheema