With the flourishment of Pakistani film industry in general, the image of the Pakistani film makers and directors have also significantly improved. Though there are once in a while that movies like Burning Faces and Waar are taken open hands by the international audience, there still seem some barriers for now. As per the latest reveal, Pakistan's Karachi based filmmakers are now planning to come up with an international film which will have a multicast, including celebrities from different countries. It has been found that there are two upcoming movies which might have Shan Shahid as main lead. Qaisar Nizami is also found to be providing his next big project 'Maalni', an international market.
For more details, read the following piece of information.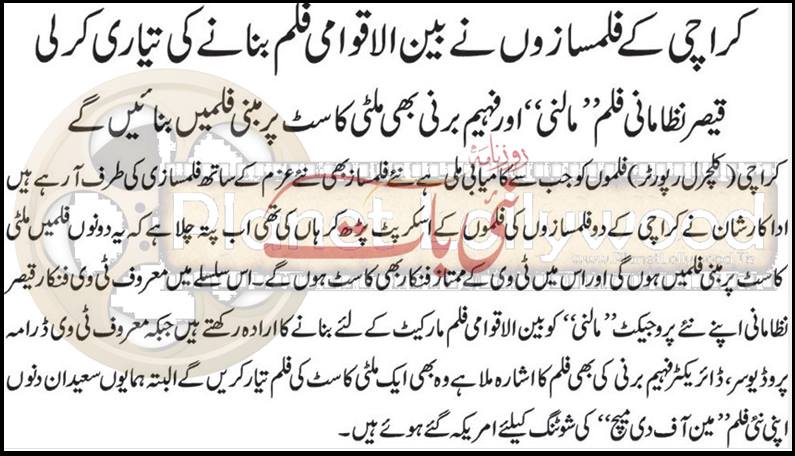 Let us now see how far these filmmakers succeed in taking the Pakistani film industry to the next level of success.
Share your views,
Blessings,
Nida Zaidi