Nupur Sharma is an Indian politician and lawyer. She has worked with many well-known BJP leaders. She is a prominent political figure and in 2010 she was appointed as the national spokesperson for BJP. Recently, she made headlines for making extremely brash and illucid comments about Prophet Muhammad (P.B.U.H). This has enraged the Pakistani and Indian celebrities and many of them have spoken out against the demeaning remarks made by Nupur Sharma.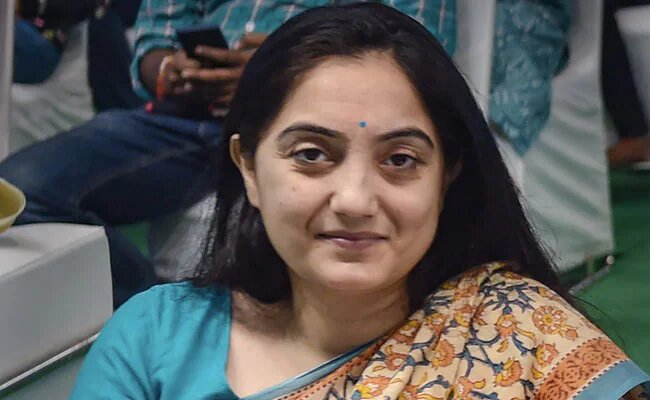 Faysal Quraishi, one of Pakistans most loved actor, was the first one to speak out against such heinous remarks made by Nupur Sharma. Faysal clear-voiced his opinion against the remarks made by the political figure. He asked people to stand up and speak out against the harsh remarks made by Nupur Sharma. He asked people to not stay quiet during this time and make sure the world knows that we, as a nation, will not stand such shameful remarks.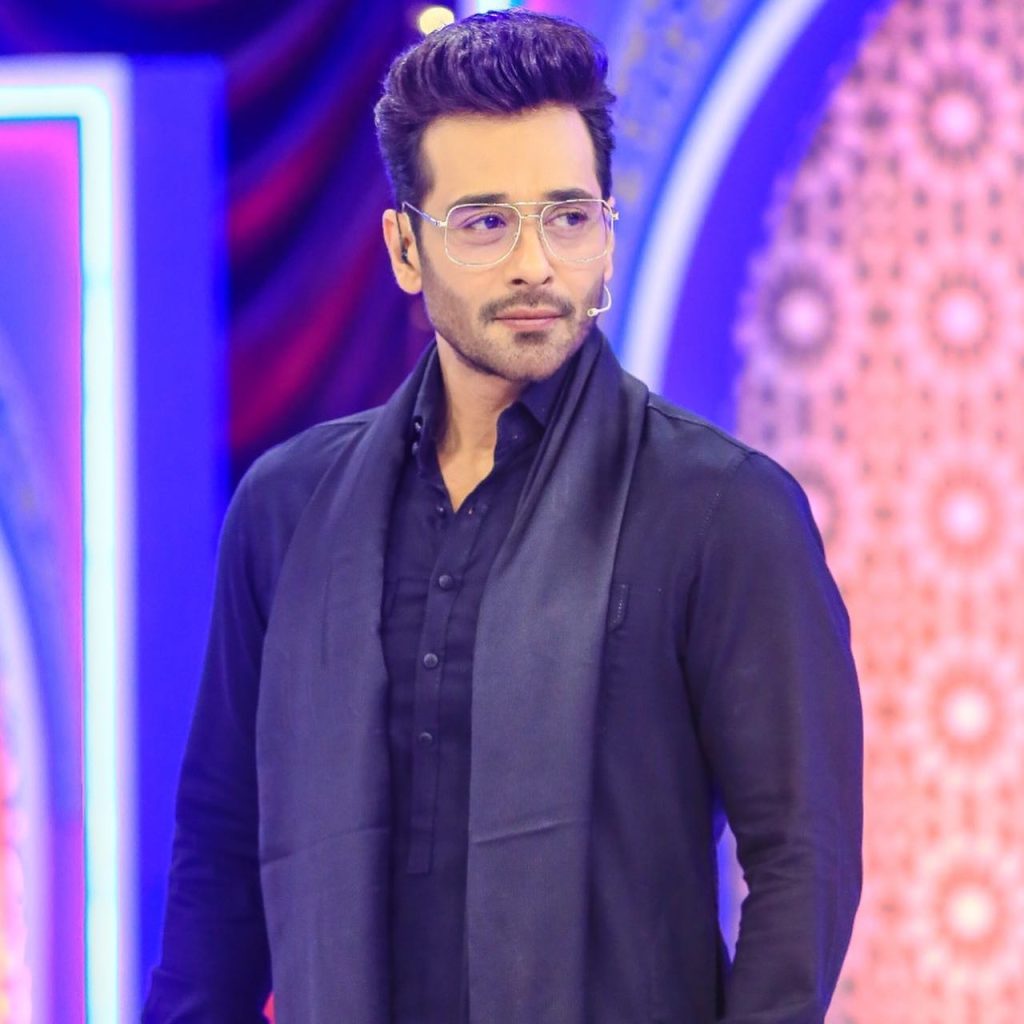 Shaan, another respected actor of the film industry, also condemned the disrespectful remarks made by Nupur Sharma and hinted at his disappointment towards the three Khans of Indian cinema, Shahrukh, Salman, and Amir. He posted a picture of Nupur and captioned it with only one word, 'Cursed', which was enough to express his discontentment towards the situation. Shahroz Sabzwari, Noor Bukhari, and various others also voiced their opinions on the matter.
Silence of the … LAMBS. #bjphatespeech #condemn pic.twitter.com/kDbPMclIDR

— Shaan Shahid (@mshaanshahid) June 6, 2022
Kuch adaakaar ab bhi khamosh Hain 🇮🇳 bjp kai khilaaf bolnay sai .. yae kehtay thai fankaar ki koi sarhad nahi hoti ..bhai sarhad nahi hoti sharm tu hoti hai kai woh bhi baich di ? raise your voice condemn the hateful speech against our PROPHET PBUH..🙏🏼 ……. #banmodisindia

— Shaan Shahid (@mshaanshahid) June 6, 2022
Laaaaanat 🤮👺🖐🏾🖐🏾🖐🏾 pic.twitter.com/f4qSA4Pj1f

— Shaan Shahid (@mshaanshahid) June 6, 2022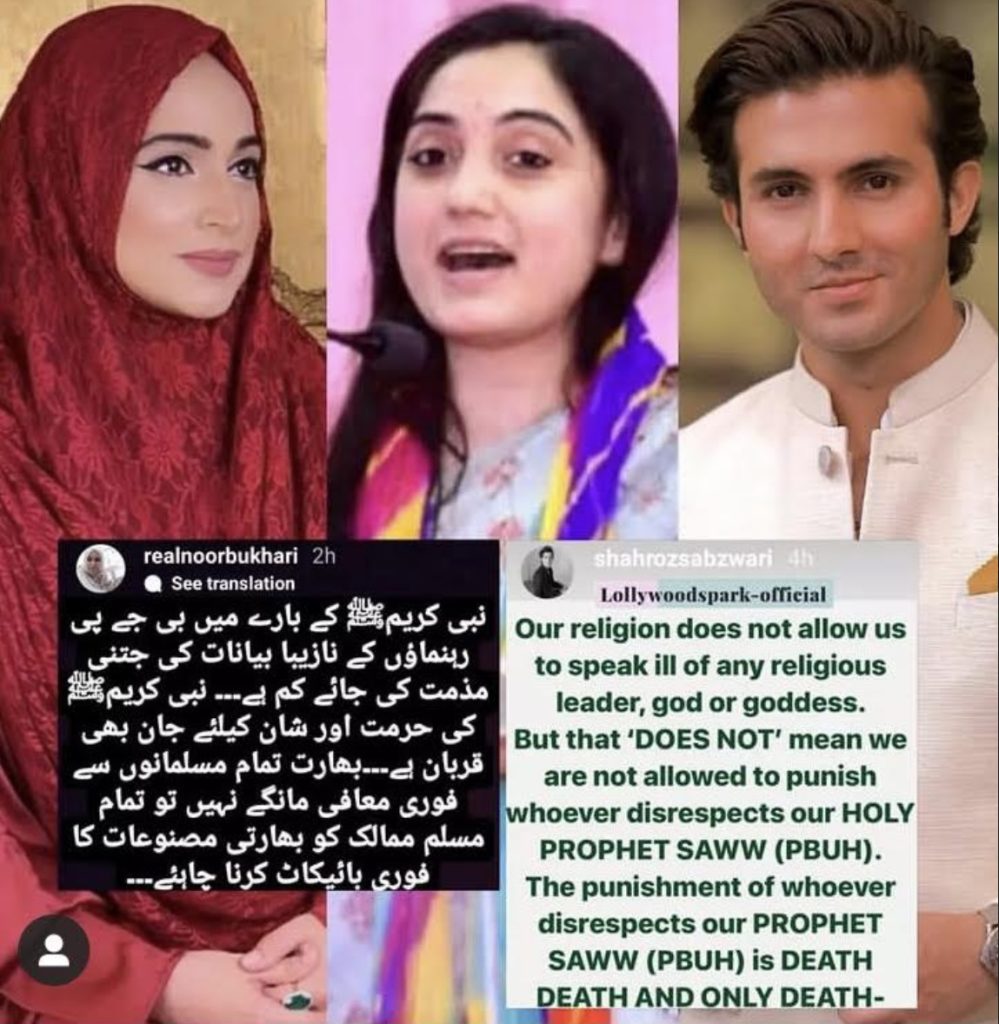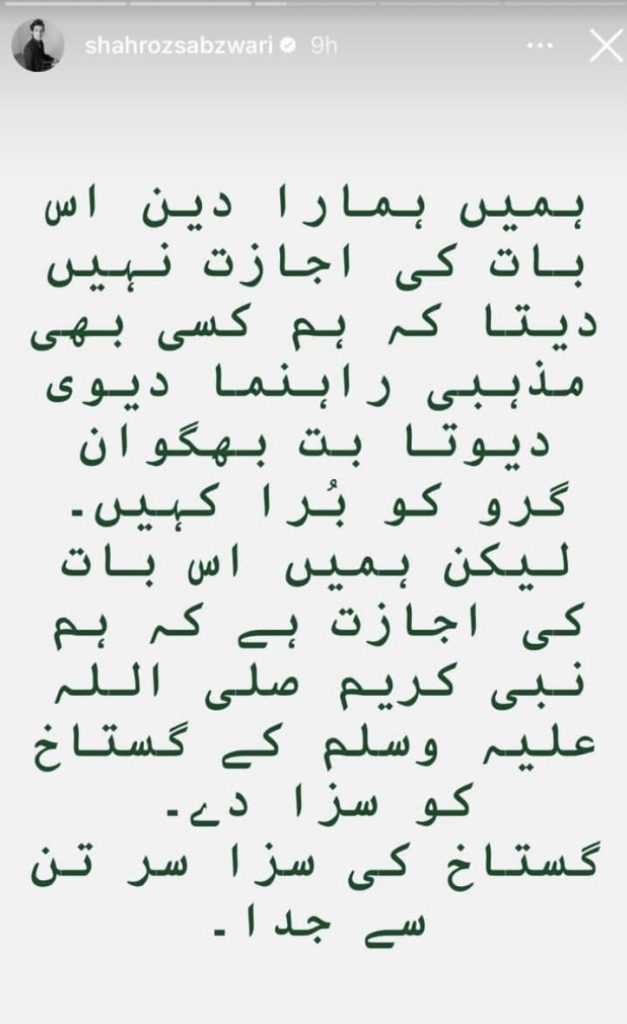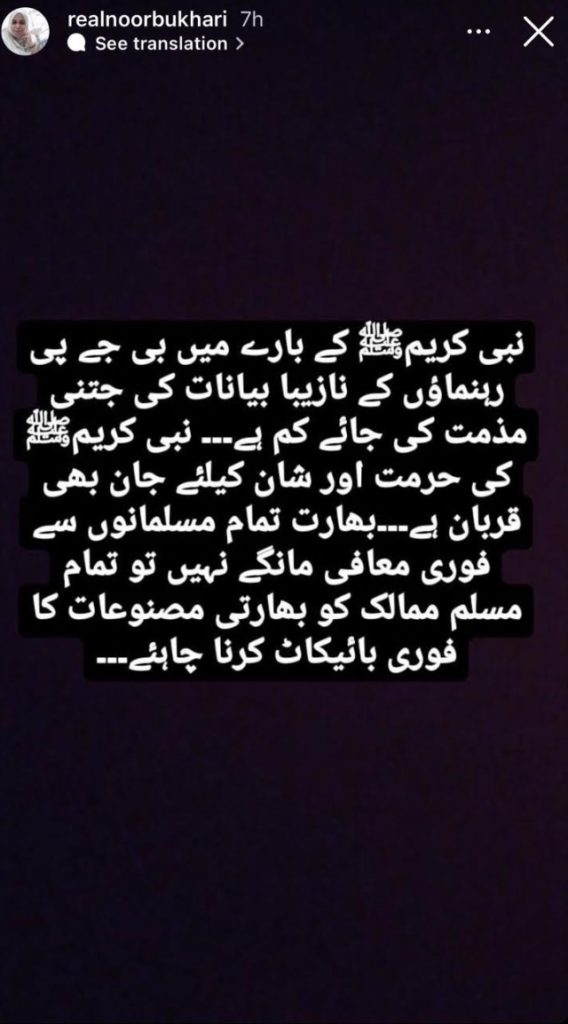 Some Indian actors also came out in support of Pakistani actors and their agenda in voicing their opinions over the blasphemous comments. Farhan Akhtar, Swara Bhasker, Vishal Dadlani, and KRK, all showed their concerns over the hateful remarks made by Nupur Sharma.
A forced apology is never from the heart.

— Farhan Akhtar (@FarOutAkhtar) June 5, 2022
Congratulations @navikakumar #TimesNow
Hope u lot r enjoying the international embarrassment you've caused India today due to ur irresponsible rabble rousing! Your fave people have eaten crow in front of the World today & India has partaken of the shame.. Well done! #nupursharma https://t.co/lKBwbqPil4

— Swara Bhasker (@ReallySwara) June 5, 2022
Arab world should ban all such journalists and leaders from entering in their countries, who do spread hate against Muslims. If someone is doing wrong then file case against him. But don't target entire community. And if all Muslims are bad then stop ur business with them.

— KRK (@kamaalrkhan) June 5, 2022
I wonder if idiot twitter-bhakts realise the damage that this Nupur/Naveen/Navika troika has caused India at such a sensitive economic time.

The MEA must be wholeheartedly hoping that bhakts & idiot-spokespeople shut up & let them try to calm the waters.

I hope sense prevails.

— VISHAL DADLANI (@VishalDadlani) June 5, 2022