The war between channels for Ramzan Transmission 2017 has kickstarted and Aamir Liaquat's 'Ramazan Mein BOL' and Game Show Aisay Chalay Ga' seems to be making headlines. With its grand prizes that comprise of jets, Mercedes and expensive gifts, his show is topping the rating charts
Recently, a man named Ahmed Noor participated in Aamir Liaquat's game show and answered a question, and Amir Liaquat announced a prize of Rs. 35,000 for him. However, things didn't go as expected, when Ahmed Noor asked the staff for the prize, all he got was a card having a picture of 'water cooler' on it. The staff asked him to get the water cooler from the office. Shocked and disappointed Ahmed Noor took to Facebook and exposed Amir Liaquat's show.
Another man shared the fraud case at the show!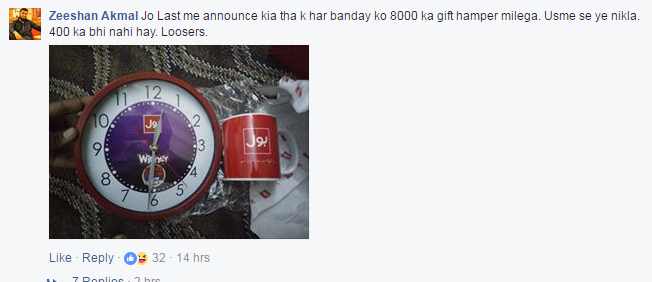 The actual truth of the show has been exposed and we hope that the viewers can take precautions before attending such shows, in the hopes of getting these lavish prizes.