Fatima Ali who was a contestant on the last Top Chef was diagnosed with Ewing Sarcoma in the last stage of the disease. The young woman took it in stride and did not falter one step as she went out to fulfil all she could in the time she had left.
Fatima also met Ellen Degeneres and was trying her best to be strong and happy in her last days. The young lady has left this mortal world as she lost the battle against cancer. Fatima inspired millions by the way she faced her disease and spread smiles. Her family posted a statement after she died and asked all her admirers to learn from Fatima how to live: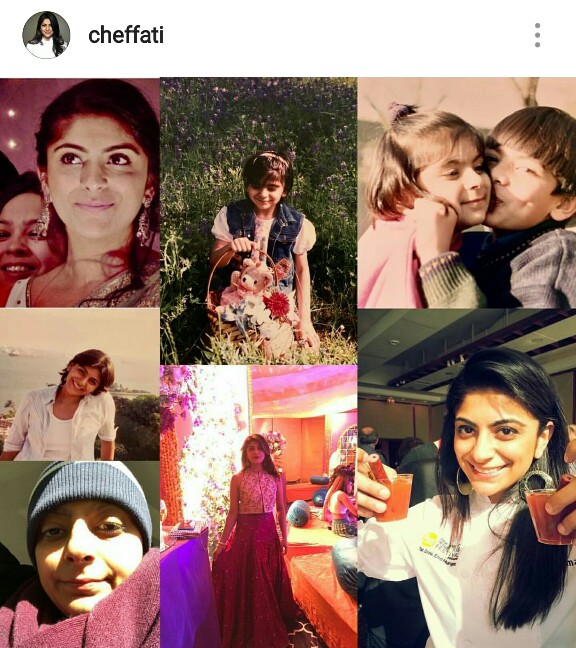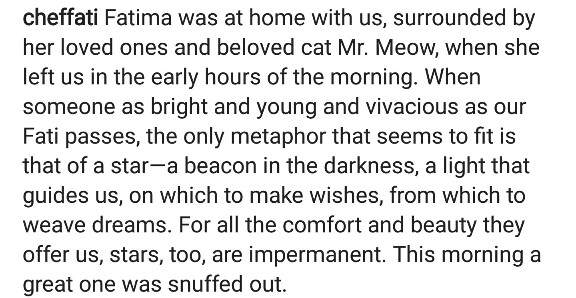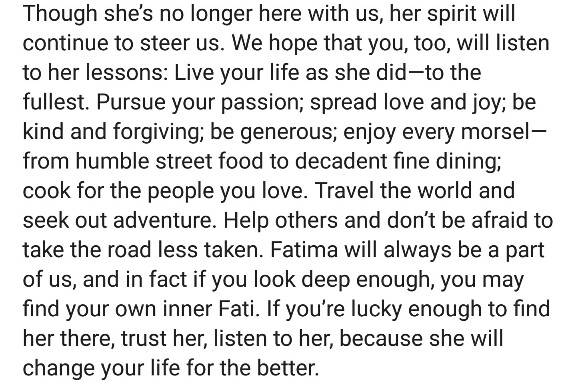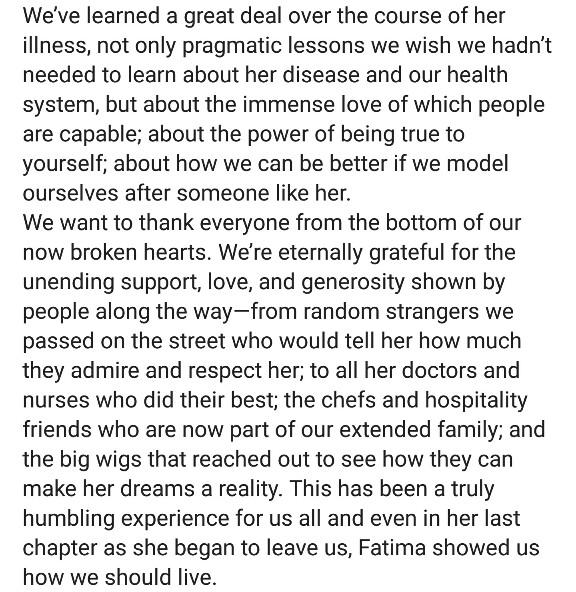 Fatima Ali truly was one strong woman and we wish that she may rest in peace!