This Tuesday Pakistani Twitter was enraged when the editor-in-chief of Newsweek Pakistan issued a series of tweets minimising child sexual abuse and made lewd comments to female critics.
Faish Ahmed, a former staff writer at the Wall Street Journal, tweeted:
"The sexual abuse of children will always exist. You can never eliminate it. Sometimes it leads to great art. So there's also that."
The comment was Ahmed's take on the current furore in Pakistan surrounding the rape and murder of 12 children as young as 6 years old by a serial killer in the city of Kasur.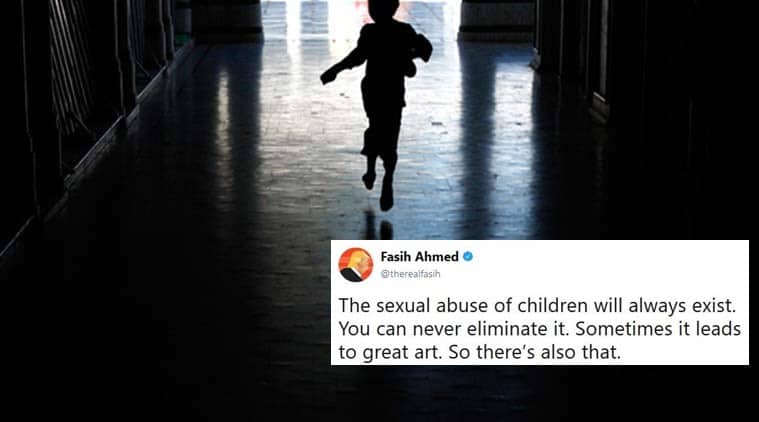 The Newsweek journalist also appeared to think it was a good thing that the killer's victims were all female, tweeting:
"On the bright side, at least he's straight."
Ahmed also made light of rape more generally, joking,
"Rape by, say, Tom Cruise is everyone's dream come true",
and suggesting that sexual assault by Harvey Weinstein would be rape but sexual assault by cricketer Imran Khan would not be, "because one is ugly and one isn't."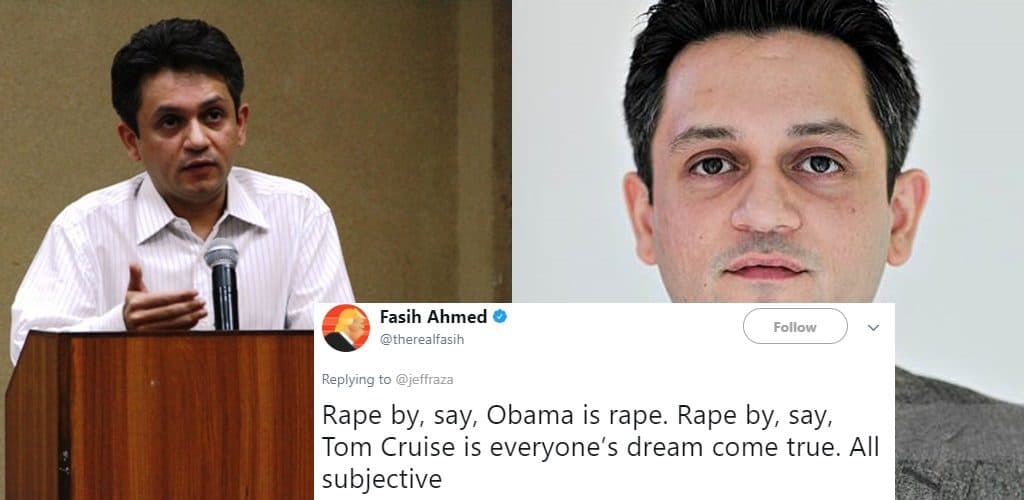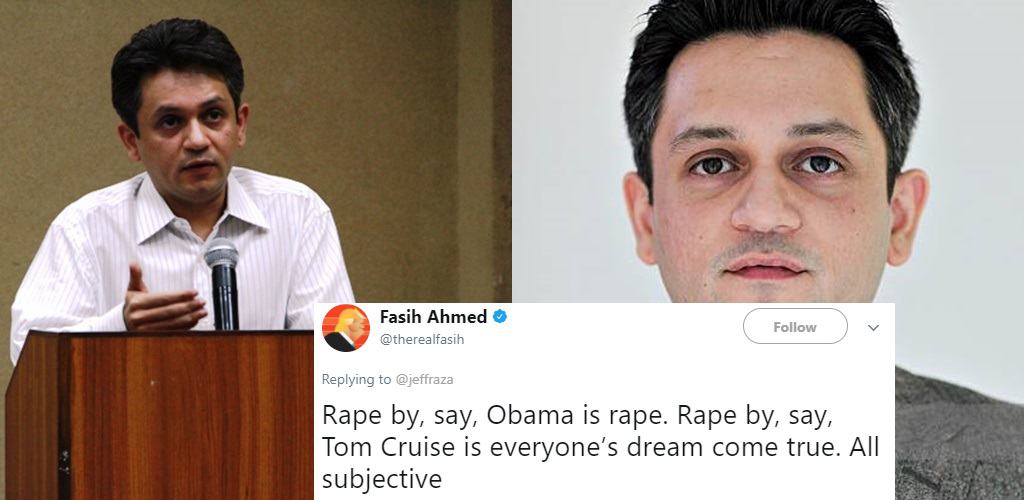 Asked if he would make the same comments about child abuse producing "great art" regarding slavery, Ahmed asserted:
"Slavery did lead to incredible art. No questions there".
People called him out for making a mockery out of child abuse. Alyssa Milano, the American actress who initiated the #MeToo campaign, tweeted to Newsweek about Fasih.
Hey, @Newsweek. Me again. Just flagging the below tweet for you coming from a guy who says he works for you. https://t.co/Hd0Mfj2fGN

— Alyssa Milano (@Alyssa_Milano) January 24, 2018
To which Newsweek responded,
Recent tweets by Newsweek Pakistan editor @therealfasih do not represent the views of @Newsweek. We are reviewing our relationship with @NewsweekPak, which operates under a license agreement.

— Newsweek (@Newsweek) January 24, 2018
Fasih Ahmed also happened to be a board member of Lahore Literary Festival so this sparked a call for a boycott of LLF until Ahmed was removed from the board and later the LLF announced that Fasih Ahmed has resigned from the board of the Lahore Literary Festival.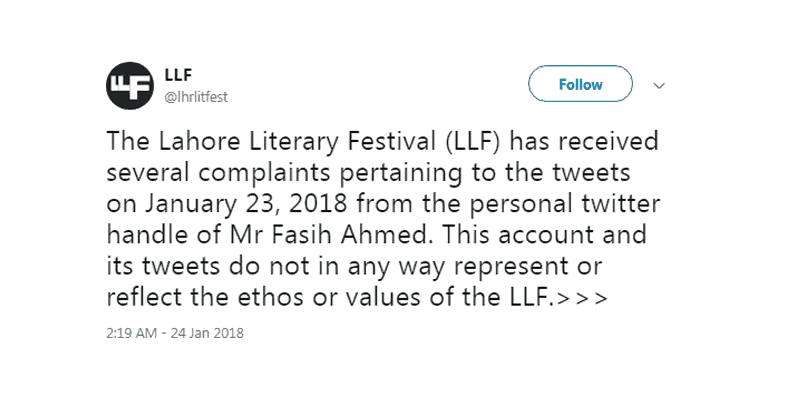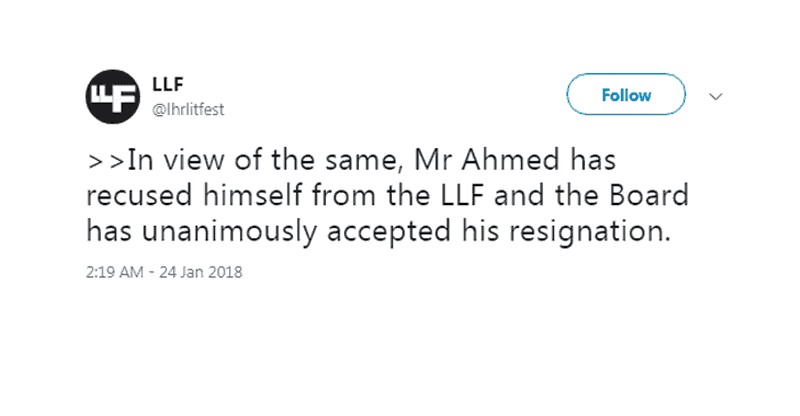 Ahmed later issued a public apology on Twitter:
My tweets of yesterday were coming from anger, were poorly phrased, and misread. I'm sorry to have upset the people who have survived child abuse. I have been angry at the conspiracy of silence around this evil. #MeToo #StopChildAbuse

— fasih (@therealfasih) January 24, 2018
Personally I do not understand how those words can be excused in the name of "dark humor" and neither did the rest of the twitter so they didn't stop until they made LLF remove Ahmed from the board. Let this be a reminder that be it Pakistani Elite or criminals with Political support no one is off the hook and if we stand together we can hold people accountable for their actions. Let it be known that their actions have consequences.