Senior PPP leader and former senator Rehman Malik passed away on Wednesday in Islamabad due to coronavirus-related complications, his spokesperson Riaz Ali Turi confirmed. Rehman Malik was 70 at the time of passing in Islamabad.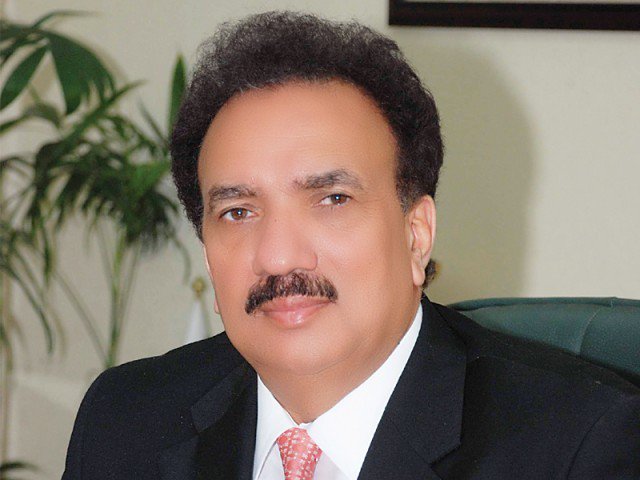 "Deeply devastated to say that former interior minister [and] PPP's senior leader, Abdul Rehman Malik, passed away," he tweeted.
Deeply devasted to say that Former Interior Minister, PPP' senior leader Abdul Rehman Malik passed away. Sorrow, pain and grief are indescribable. All are requested to pray for his soul.

— Riaz Ali Turi (@RiazToori) February 22, 2022
Earlier this month, Malik was put on a ventilator after his health deteriorated due to Covid-related complications. Rehman Malik had tested positive for the coronavirus in January. At that time, his spokesperson said the former senator had initially been shifted to the intensive care unit of a private hospital in Islamabad after his condition deteriorated. However, his condition had continued to worsen and doctors subsequently put him on a ventilator on February 1.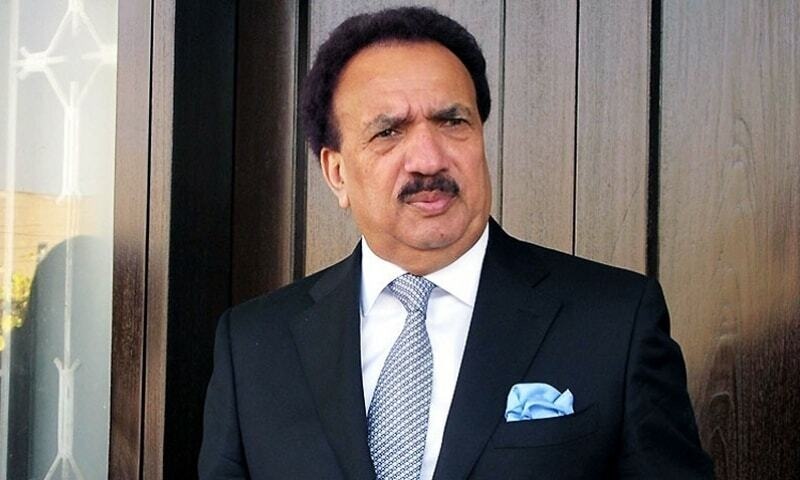 The spokesperson said the virus had affected Malik's lungs and the former senator had been complaining of breathing problems after contracting Covid. Talking to the media, Malik's nephew Waqas Malik said the former senator's funeral prayers would be held at the mosque in Islamabad's H-8 sector at 2:30pm tomorrow. Following the news of his demise, condolences started pouring in from all political circles of the country, have a look!
پاکستان پیپلزپارٹی کے چیئرمین بلاول بھٹو زرداری کا پی پی پی سینٹرل ایگزیکٹو کمیٹی کے رکن رحمان ملک کے انتقال پر اظہار افسوس

چیئرمین بلاول بھٹو زرداری کا رحمان ملک کے بلندی درجات اور لواحقین کے لئے صبر جمیل کی دعا@BBhuttoZardari

— PPP (@MediaCellPPP) February 23, 2022
Deeply saddened to learn about the passing of PPP leader Rehman Malik. May Allah Almighty rest his soul in peace! I extend my heartfelt condolences and profound sympathies to the bereaved family and the PPP leadership.

— Shehbaz Sharif (@CMShehbaz) February 23, 2022
سابق وزیر داخلہ و رہنما پیپلز پارٹی رحمن ملک کے انتقال پر دکھ اورافسوس کااظہار کرتا ہوں

رحمن ملک کے لواحقین اور خاندان کے دیگر افراد کے کیساتھ اظہار تعزیت

رحمن ملک کی رحلت کی خبر سن کر دکھ ہوا۔ خاندان کے غم میں برابر کے شریک ہیں۔
1/2

— Sheikh Rashid Ahmed (@ShkhRasheed) February 23, 2022
پی پی پی رہنما سینیٹر رحمان ملک صاحب کے انتقال کی خبر سن کر بہت دکھ اور افسوس ہوا۔اللہ انہیں جنت میں جگہ دے اور ان کے اہل و عیال کو صبر دے

— Hina Parvez Butt (@hinaparvezbutt) February 22, 2022
انا للہ وانا الیہ راجعون

سابق وزیر داخلہ، پاکستان پیپلزپارٹی کے سینئر رہنما سینیٹر رحمان ملک کے انتقال پرشدید رنج ہوا-
اللہ تعالی ان کی مغفرت فرمائے اور جنت الفردوس میں اعلی مقام عطا فرمائے اور لواحقین کو صبر جمیل عطا فرمائے آمین pic.twitter.com/8r4OWKTknp

— SenatorSherryRehman (@sherryrehman) February 23, 2022
سابق وزیر داخلہ رحمن ملک کے انتقال پہ دلی صدمہ ہوا- اللہ تعالی ان کی مغفرت فرمائے اور ان کے اہل خانہ کو صبر جمیل عطا فرمائے آمین! pic.twitter.com/rCiz3WL6Pw

— Ahsan Iqbal (@betterpakistan) February 22, 2022
سابق وزیر داخلہ رحمن ملک کے انتقال پہ دلی صدمہ ہوا- اللہ تعالی ان کی مغفرت فرمائے اور ان کے اہل خانہ کو صبر جمیل عطا فرمائے آمین! pic.twitter.com/rCiz3WL6Pw

— Ahsan Iqbal (@betterpakistan) February 22, 2022
Deeply saddened to hear of sudden demise of Senator #RehmanMalik. A huge loss indeed. May Allah swt rest his soul in peace. Heartfelt condolences to the family. pic.twitter.com/vXH8jJGoE0

— Mumtaz Ali Chandio PPP (@mumtazchandiomp) February 22, 2022