Patari is the leading music streaming platform in Pakistan. Things got sour when a lady accused the CEO of Patari Khalid Bajwa of harassment. After her, another girl came out and shared her story of a similar experience. Khalid Bajwa has stepped down from his position and Patari is assuring people of an investigation. Here is the official statement from Patari: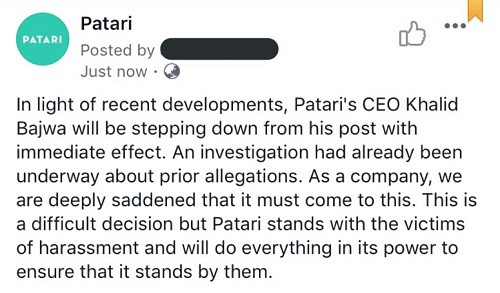 The girl who accused him has shared her experience in a series of tweets and she also attached the screenshots of his messages: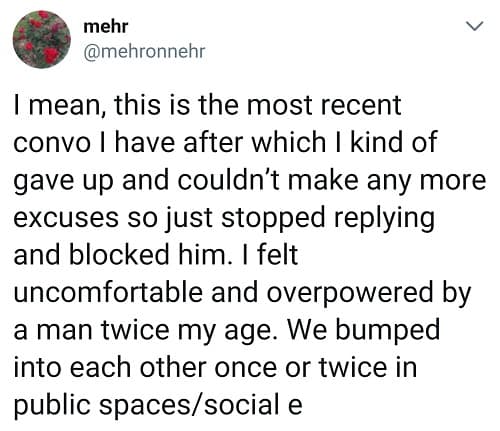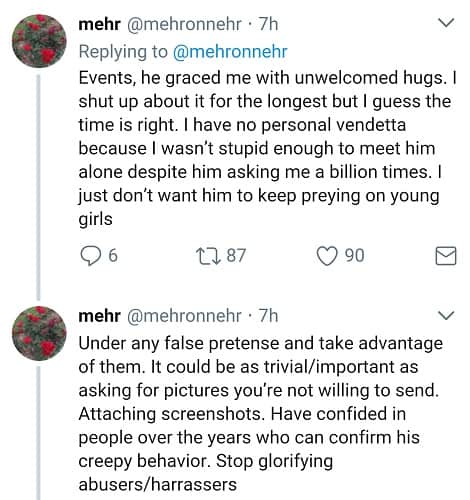 After Mehr's tweets, Zainab also came out with her story and screenshots of Bajwa's messages: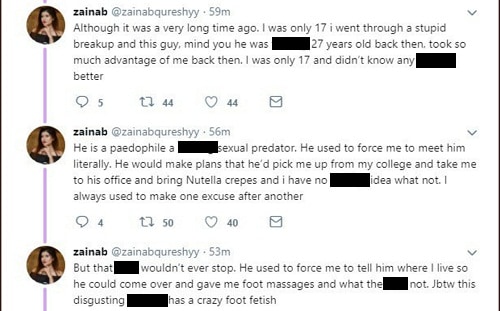 Patari has assured that an investigation will be conducted. What are your thoughts on this incident? Share in comments!