PEMRA has issued many notices recently to different channels. In another move PEMRA issued another notice to Geo Entertainment and also banned Aamir Liaquat's game show Inaam Ghur which airs in the month of Ramzan specifically. The show has been banned for 3 days from 28th June to 30th June. After that the host has to apologize on the show which will air on 1st July for all the mistakes which have been pinpointed by PEMRA in the notice. The host Aamir Liaquat will apologize to all the viewers in the beginning of his show and will follow the code of conduct from now on.
The reasons for banning the show for 3 days and asking for a live apology on television were many. Firstly, the reason was that Aamir Liaquat pretended to be a woman who was trying to commit suicide by hanging from the fan. Secondly, a man was shown cursing on live TV after he won a prize. Thirdly, a woman who called on the show used foul language. Fourthly, the host Aamir Liaquat danced holding a pole in one of the shows which was considered obscene by the members.
The representative of Geo TV asked the council to give him 15 days to give a reply to all these complaints. PEMRA has asked Geo to give an answer not later than the 3rd day of Eid.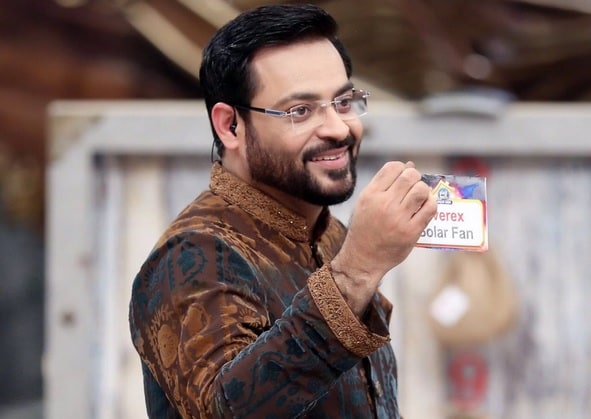 PEMRA also said in its notice that next time anyone wants to use the uniform of the armed forces for commercial purposes, they have to take permission from ISPR first. They also asked game show hosts to follow the rules set by the society and adhere to the cultural values of the country.
The supporters of the show condemned this action on twitter.