OMG!!!! What a pathetic, disgusting, lame and shameful 'twist' in a story which was already nauseating enough as it was!! Based on what this useless episode showed tonight, all the women out there should go shoot themselves!! Samira Fazal has done it again, she has shown something outrageous which is truly disturbing to say the least and the viewers are supposed to sit back and enjoy these twists! The way the women in this drama use their 'gender' to their advantage and curse themselves because being a woman is a crime of some sort is just plain DISGUSTING!!! What we saw today went to show that Mann Mayal will only get worse with every passing episode.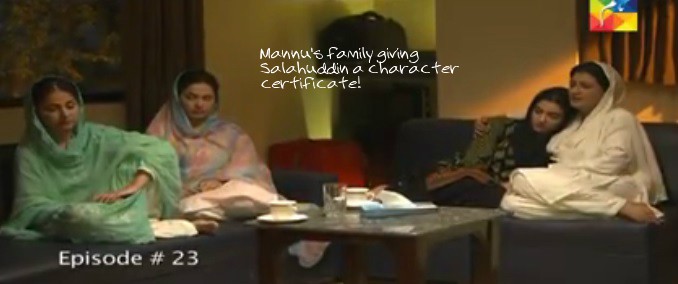 Mannu finally 'confessed' that she was a weak woman who could not even make her own decisions, which basically proves my point – Mannu is a bechari, she always was and always will be and why is that?? The easiest shortcut to getting ratings from all those viewers who do not want to see strong women in dramas is a bechari aurat. Here are some pathetic (yes! I am going to use this word over and over again) messages which this drama is sending out to its viewers:
Women have zero self-respect.
Women are completely helpless.
The only thing that works in women's favor is that men fall for them.
Parents can disown their daughters and hand them over to men they did not even approve of in the past when it suits them best.
Last but not the least 'beti ka ghum' is responsible for 99.9 percent of heart attacks!!!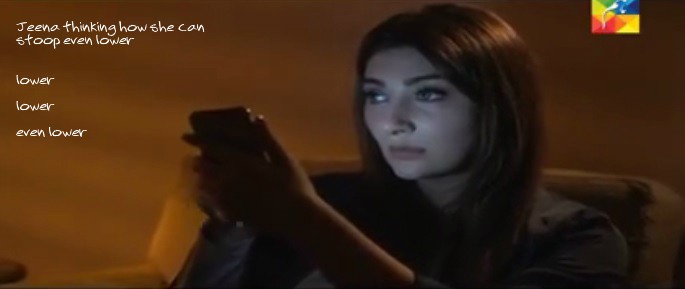 There are dramas like Udaari which show the viewers women who can easily pass as role models and then there are disasters like Mann Mayal which portray women as desperate and helpless creatures who lack self-respect. It is hard to decide which part of this episode was more pathetic – Mannu's forced helplessness or Jeena's planned desperate moves! Flirting with Jamil verbally was not enough therefore Jeena gave Jamil the opportunity to get 'closer' to her so that he would be 'tempted' to cheat on his 'master'!!! Which century was this drama written in??? I am guessing a century when people didn't think much.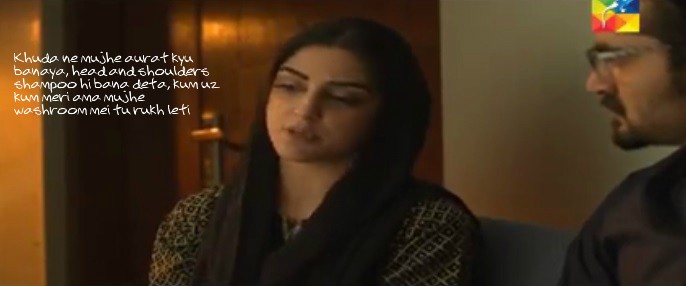 This was another episode which did not even deserve a review. Viewers who are no longer following this drama are doing themselves a huge favor.