Mubashir Lucman has been a major contributor to ARY News but now it looks like he is in deep waters. PEMRA banned Mubashar Lucman's show "Khara Such" and the anchor himself has been banned from making an appearance on any show at all.
While talking to Dawn News the PEMRA spokes man said, "We just obeyed the orders of LHC and the ban will remain in force till hearing of the case on Nov 11 when the detailed judgment will be issued."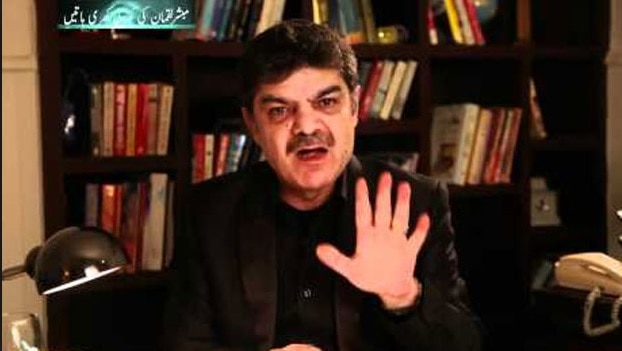 The PEMRA spokesman also said that if ARY News does not comply to the orders of Lahore High Court then PEMRA will be duty bound to take action against it. This action might include banning of the channel altogether. The Lahore High Court also issued arrest warrant for Mubashar Lucman because he did not appear on the hearing of his case.
The next hearing of the case will be on October 21st in which the court has summoned the attorney general, Punjab advocate general, Federal Investigation Agency director general and Lahore district coordination officer.