The Pakistan Electronic Media Regulation Authority has been very active the past year.
The watchdog has now served notice to Aaj TV for airing foreign content. Aaj TV has been airing BBC's content, Monday to Friday at 11 pm and by the name of "Sairabeen" and also Voice Of America "View 360°" weekdays at 7 pm.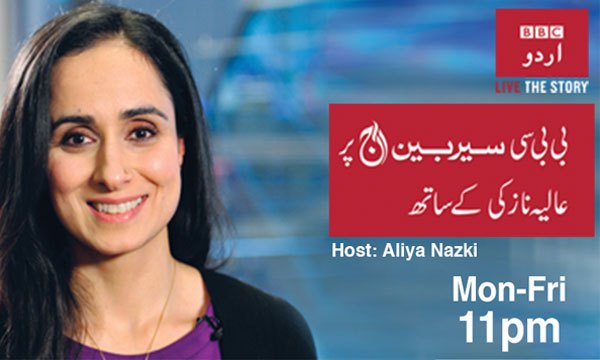 According to section 20(I) of PEMRA Ordinance 2002 (Amendment Act 2007), it is a violation of the act in question to air foreign content without obtaining prior permission from Pemra.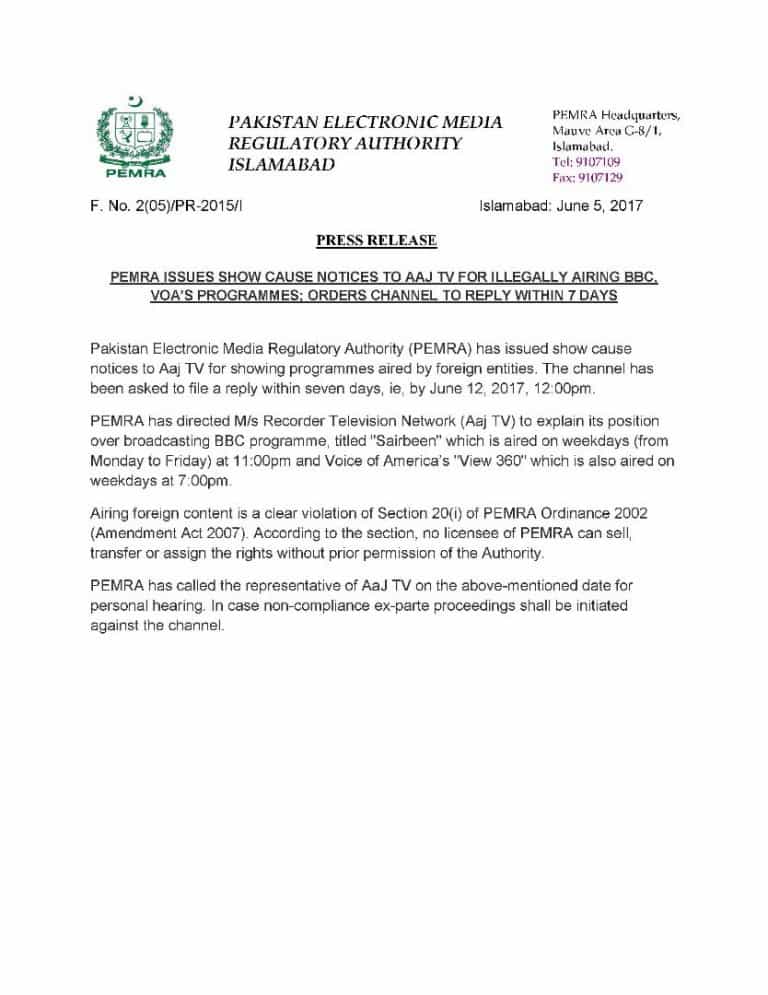 The television channel has been asked to file a reply within a week by 12.00 pm on the 12th of June, 2017