One of the most talented actors of Pakistani television Sarwat Gilani tied the knot with surgeon cum actor Fahad Mirza in 2014. Sarwat is now expecting her second baby and the couple recently did a photo-shoot for a lifestyle magazine, Good Times. In the photo, Sarwat is proudly flaunting her baby bump but unfortunately, the gorgeous actress is facing criticism from some people on social media.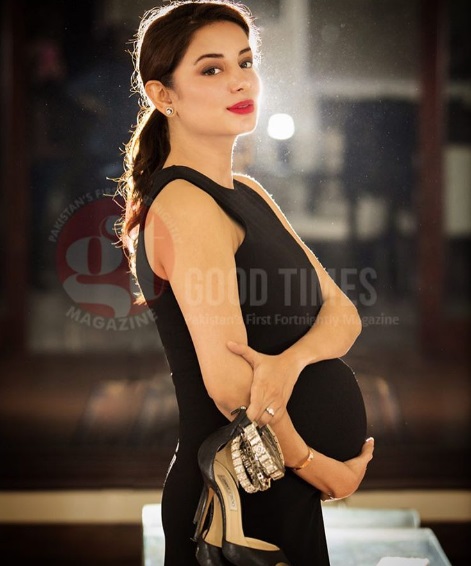 There were all kind of reactions and these are just a few to say.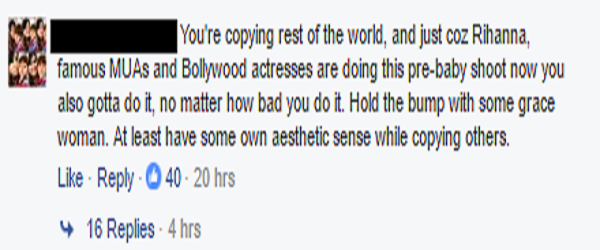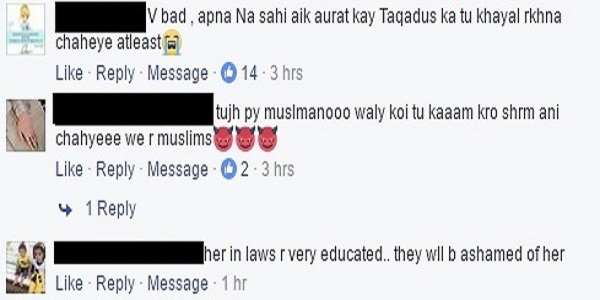 However, some people had good stuff to say.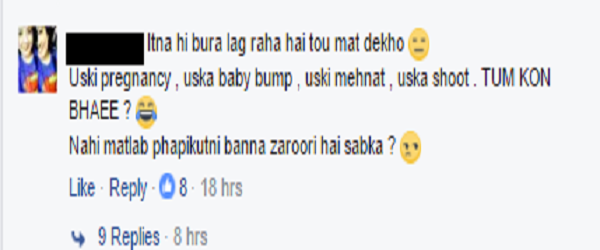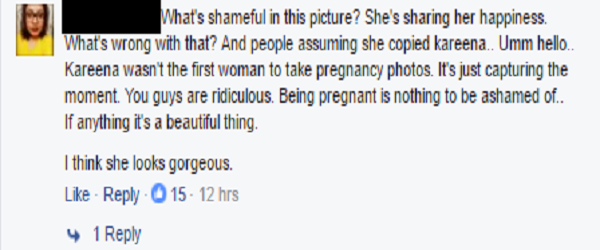 Updated to add: To all those criticizing me, i respect everyone's opinion and yes, being a reader you have a right to criticize my work but you can't pass judgments on 'ME' because i don't give anyone any right to judge me. What Sarwat did is not acceptable in our society, i don't support her nor i'm trying to justify her act but i don't support the bashing either. Those talking about Muslim code of conduct, let me make it clear, this is an entertainment website and i'm sorry but you can't always expect to see Islamic things here. And all those talking about 'sharam', i'm amused to see, how do you even justify yourself as a better person by targeting me and that too personally?
However, i appreciate those who are here to share their thoughts. Thank you.
Regards,
Rimsha Butt