Coke Studio season 14 is produced by Xulfi Jabbar Khan and he is coming out back to back with tracks that people are falling in love with. After Tu Jhoom made people crazy with its beautiful lyrics, composition and vocals, Mehram is the latest outing making people go crazy.
Mehram is sung by Asfar Hussain and Arooj Aftab and is touching the heart strings of the listeners. Arooj Aftab is also the first Pakistani artist to be nominated for Grammys. Here are some reaction people are having after watching the video of the song and beautiful music interwoven into it: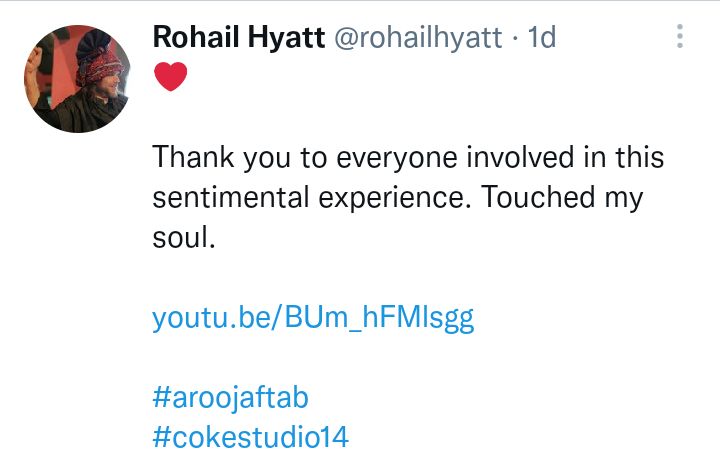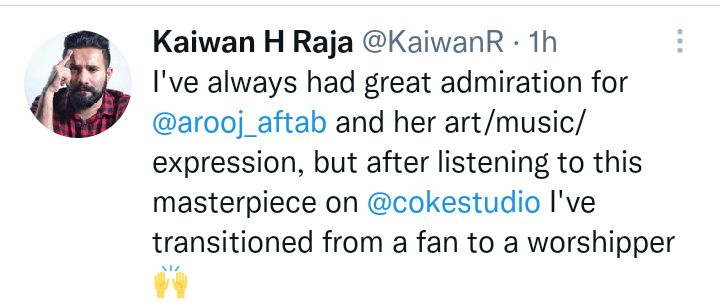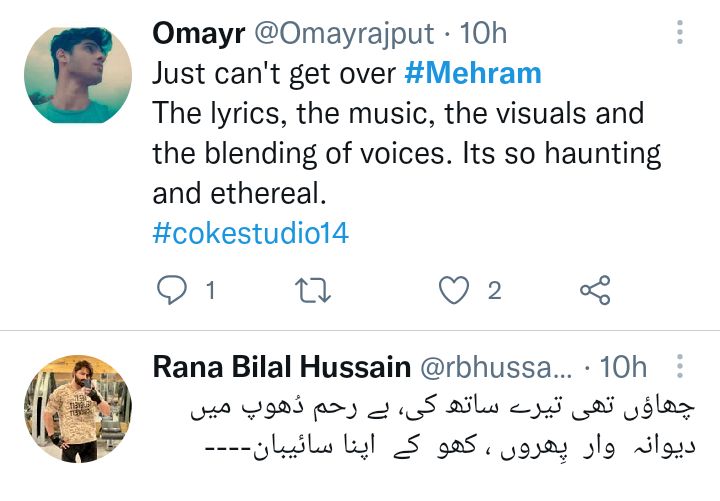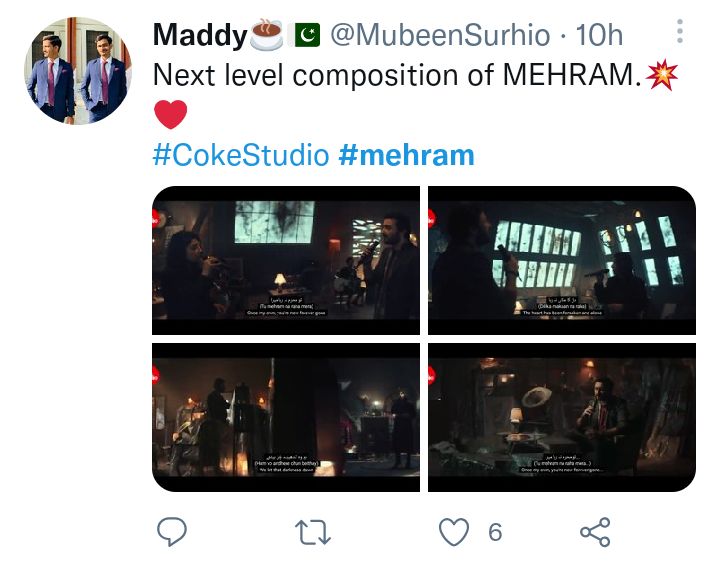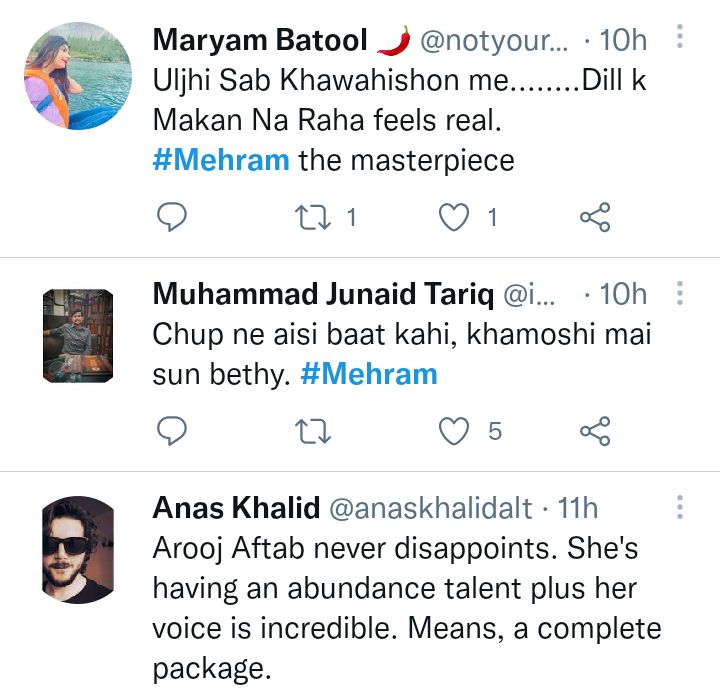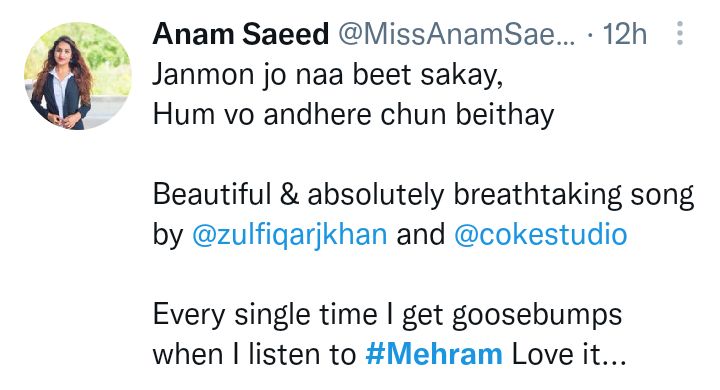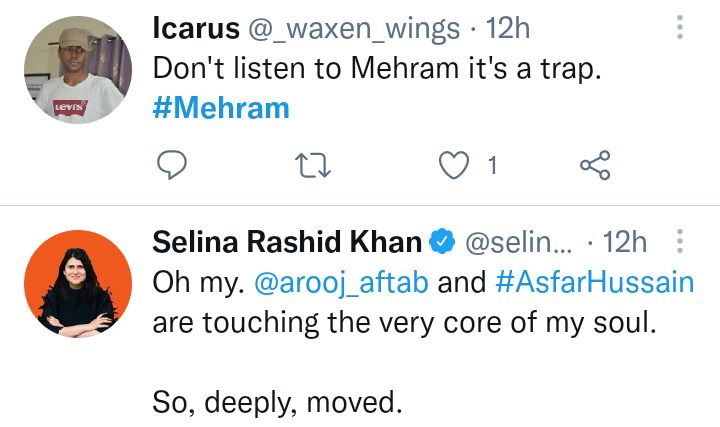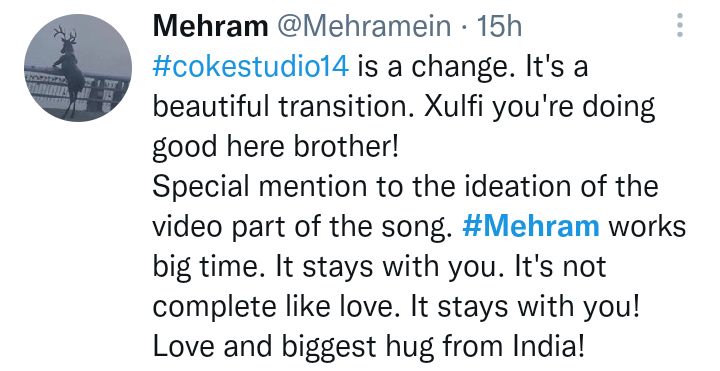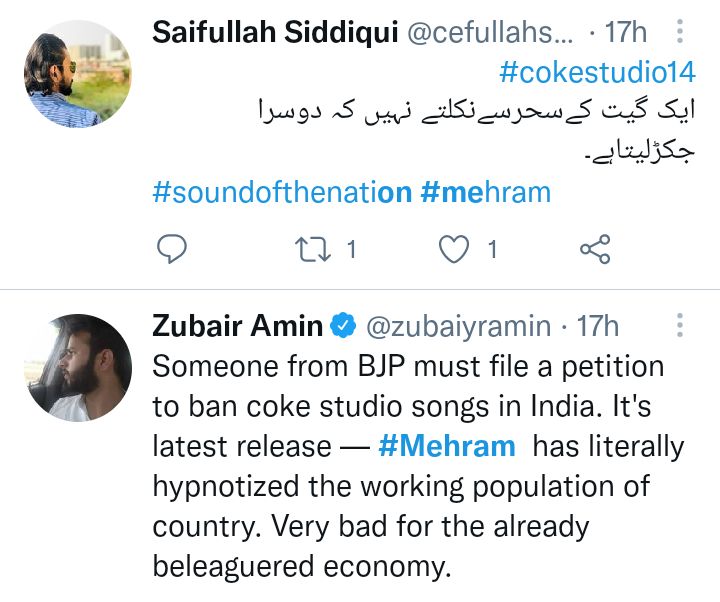 Coke Studio is totally redeeming itself with this season. Let's see what is in store for us next!