Saba Qamar recently confirmed in an interview that she was going to be playing the role of Qandeel Baloch in an upcoming biopic which will tell the story of the deceased. The biopic promises to be an "extraordinary story of an ordinary girl". Urdu1 also made a biopic based on the life of fighter pilot Marium Mukhtiar few months back. Nina Kashif who is at the helm of affairs believes in doing something out of the ordinary but this time around her attempt to do so isn't being welcomed by the general public for many reasons.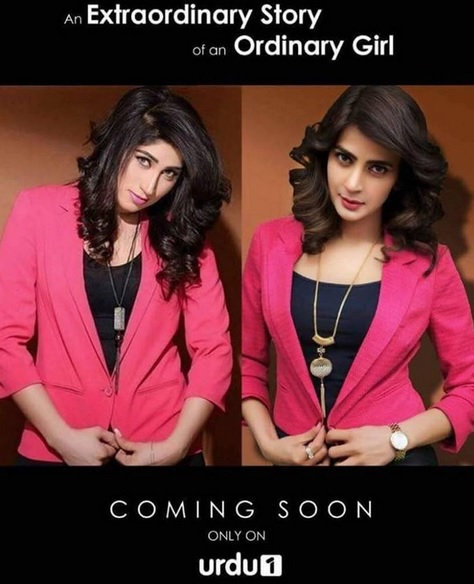 Firstly, most people think that Qandeel Baloch wasn't a victim of honor killing therefore saying that this was the story of a girl who was killed in the name of honor is wrong. Honor killing was used as an excuse to hide the actual cause behind her murder. Secondly, people are saying that Qandeel Baloch's life was not exactly heroic therefore glorifying someone who was not a hero in their life is wrong. Although Saba Qamar said that the makers were not going to glorify her but then why make a biopic if they think that she does not deserve to be glorified? Thirdly, people are questioning if the reason for this biopic is that controversial content gets more ratings because there are many more inspirational personalities like Abdul Sattar Edhi, Amjad Sabri and Junaid Jamshed who recently died so why can't the people at the helm of affairs highlight their life instead of that of Qandeel Baloch? Also, let's not forget Mashal Khan whose story and tragic end deserves more attention.

The news of this biopic has already started debate all over social media and does make you wonder about the real reason behind this project, especially when such big names like Umera Ahmed, Saba Qamar and Surmed Sultan Khoosat are associated with it.
Here are some of the comments which show how people are reacting to this news!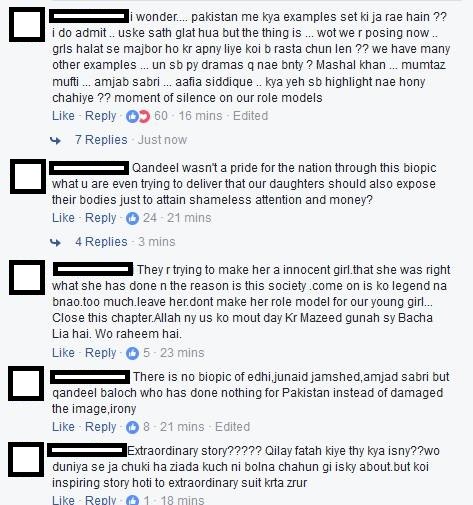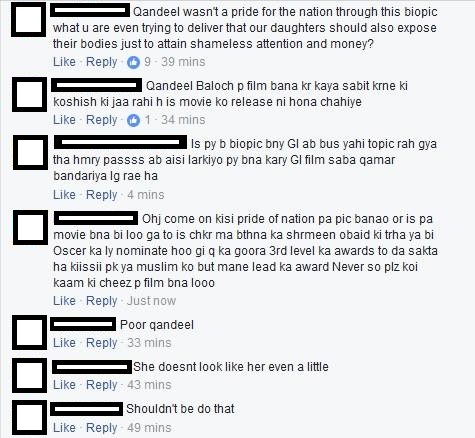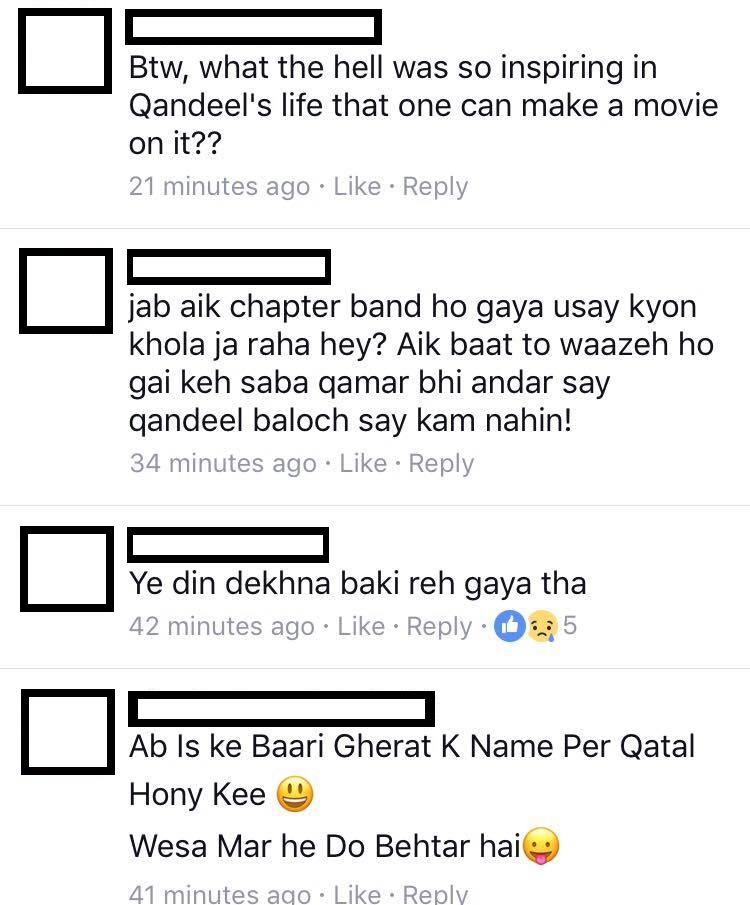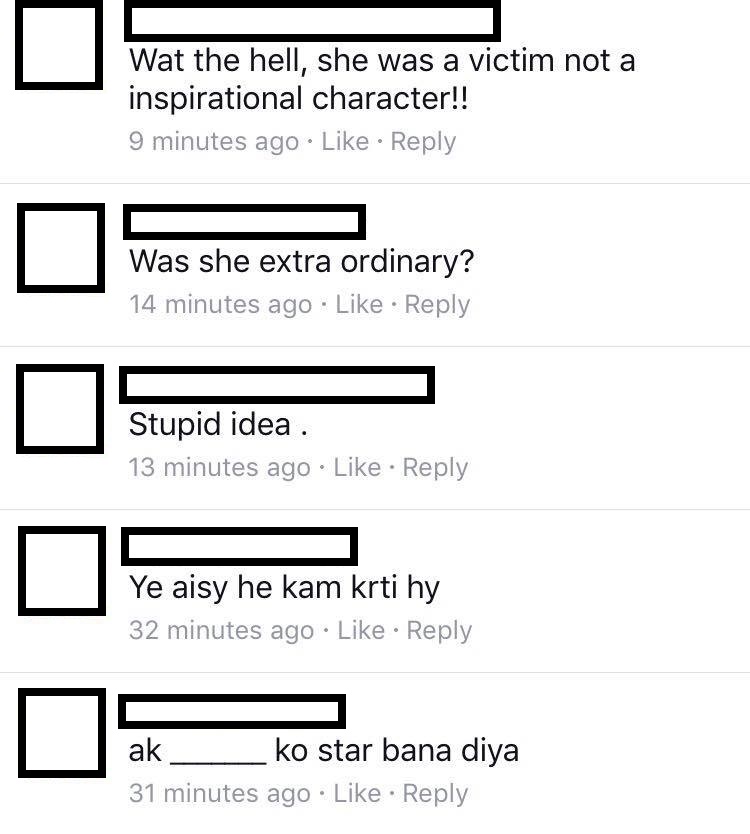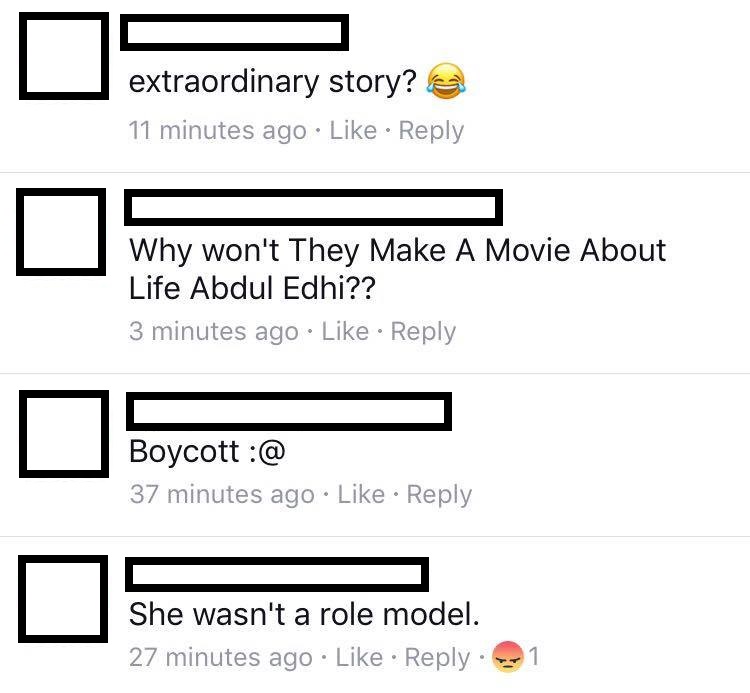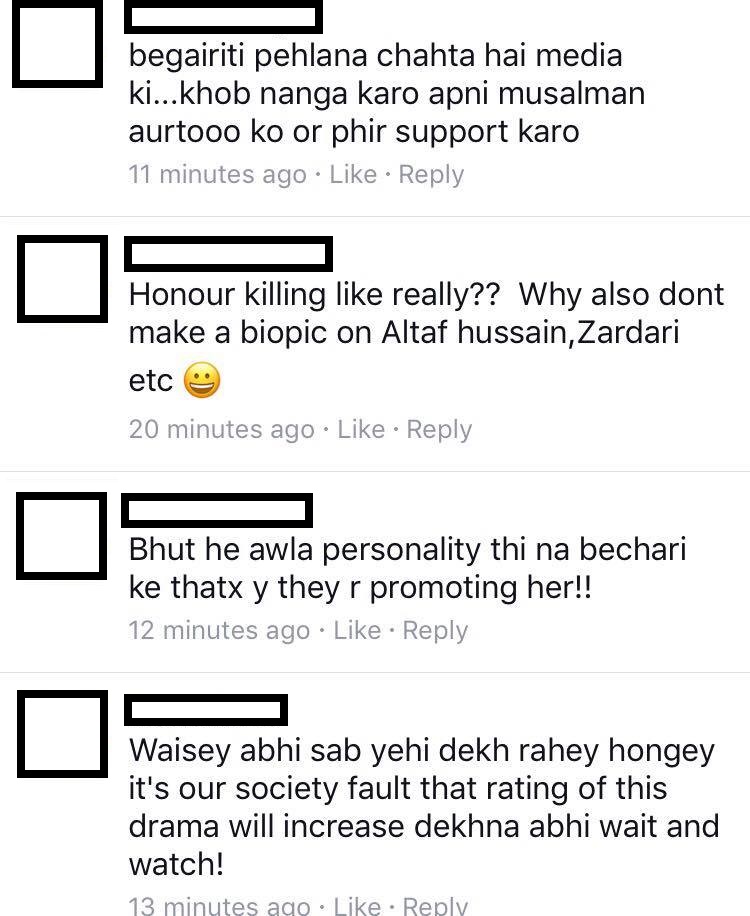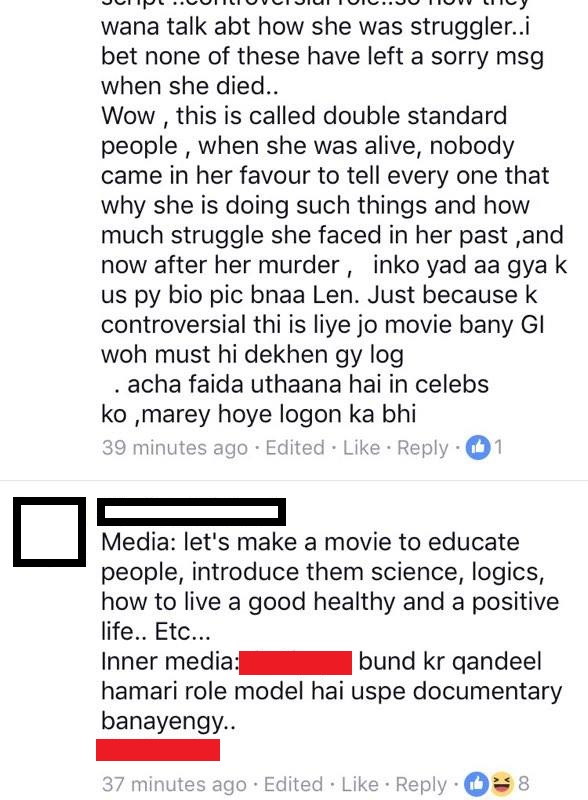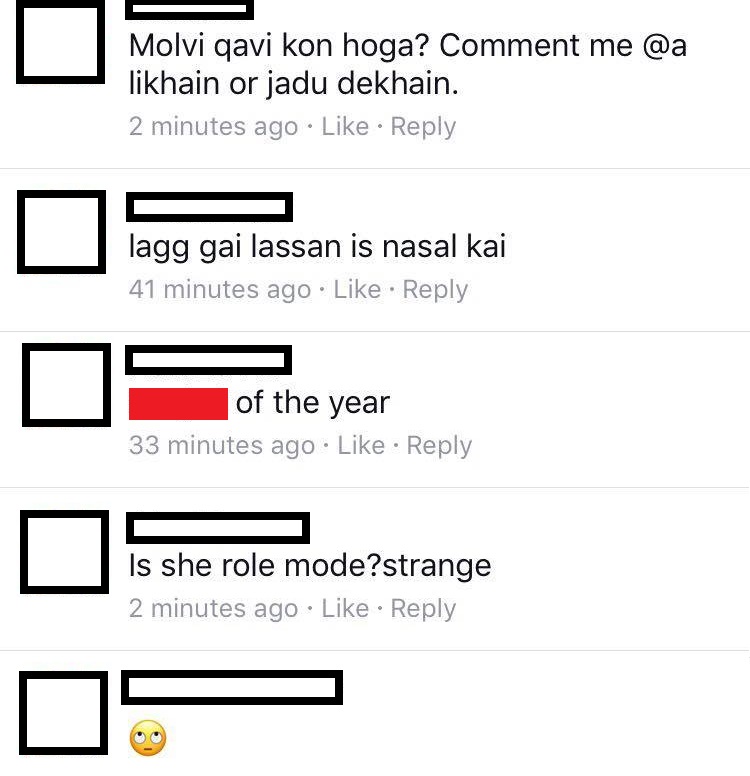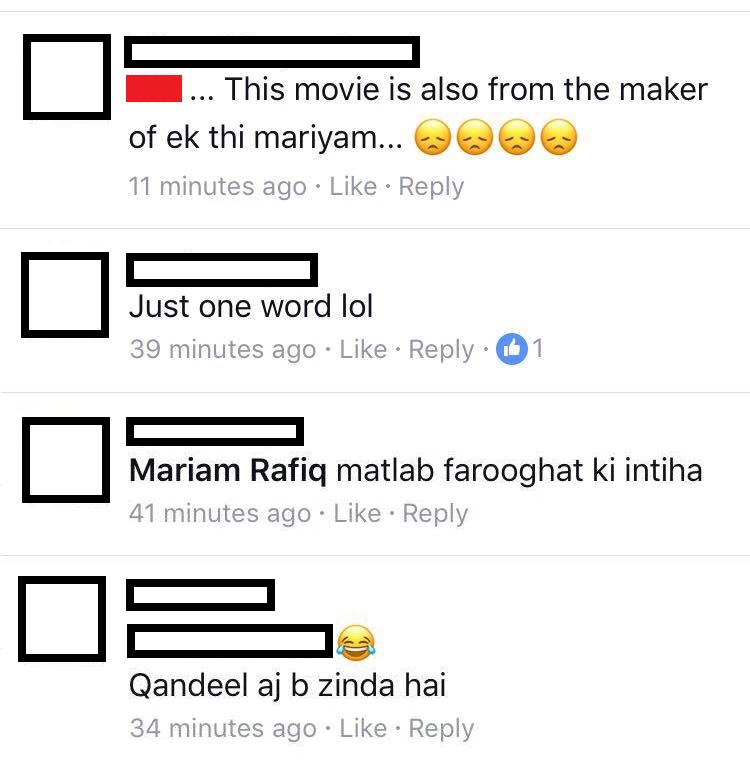 Saud.