Amna Ilyas has recently modeled for a bridal collection by designer Arooj Aziz. The collection is inspired by Gulbadan Begum, who was the daughter of Mughal emperor Babur. Gulbadan Begum was a strong woman who used to write as well. She wrote a biography of her brother named Hummayun Nama.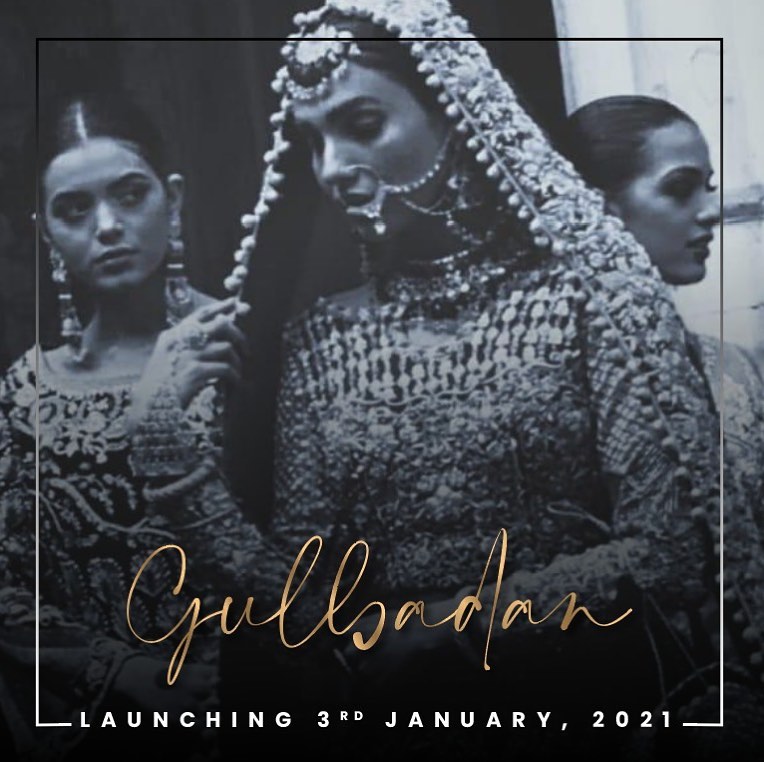 The designer shared the reason for getting inspired by Gulbadan Begum and wrote, "The purpose of getting inspired by Gulbadan Begum is that she was a strong and working woman. So in this era when we talk about women empowerment, we wanted to present an example of a strong and empowered woman!! Beautiful and intricate architectural and calligraphic motifs are executed with extra detailing in hand embroidery.. the color palette is a blend of beautiful pastels and florescent dark colors and the silhouettes are contemporary and trendy keeping the royal ambiance alive."
Here are the pictures and fashion film, have a look!