Had a real bad day? Feeling under the weather? Nothing feels good and you need a real dose of humor to brighten up your day? Here we are with our comedy plays suggestions to brighten up an otherwise gloomy day. Grab up a steaming hot mug of tea/coffee or a giant size bowl of popcorn, turn your laptop on, take a pick from one of the below mentioned plays and there you go, laughing and smiling, almost forgetting your earlier bad mood!
Whenever I am down, a light comedy always helps. With the same thought in mind, I tried compiling a list of light comedy plays for you guys to watch when you are not feeling better. As always, don't forget to expand this list by adding your favourites, let's make it a fun discussion. Let's proceed!
Family Front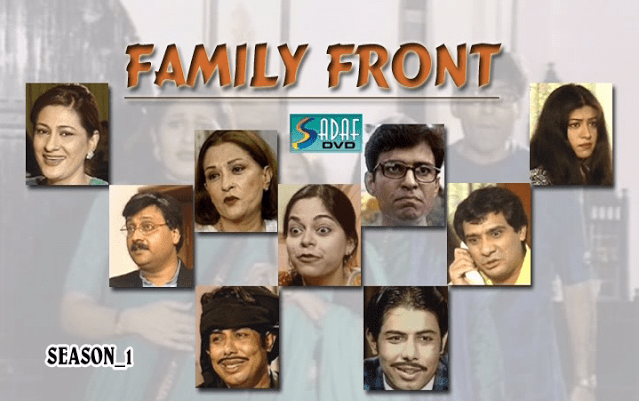 An ultimate favourite of us, 90's kids, Family Front is the story of a house hold where nothing goes right. Written by our own king of humor Dr. Younis Butt and directed by Waseem Abbas, Family Front was a huge hit of its time. The team of Sumbul (Saba Hameed), Nusrat (Samina Ahmad), Bobi (Anjum Shehzad), Huma (Arooj Nasir) and Khushiya (Naseem Vicky) is always up for something exciting and adventurous; sometimes participating in a cooking contest, sometimes making and selling washing powders. The crisp witty lines and hilarious situations make this play worth watching time and again. Aazam (Waseem Abbas) is the only sensible person in the family, hence whenever he enters home, everyone gets alert. Remember "Aazam aap aa gaye?" , "Nahi abhi aa raha hun".
Dolly Ki Aye Gi Barat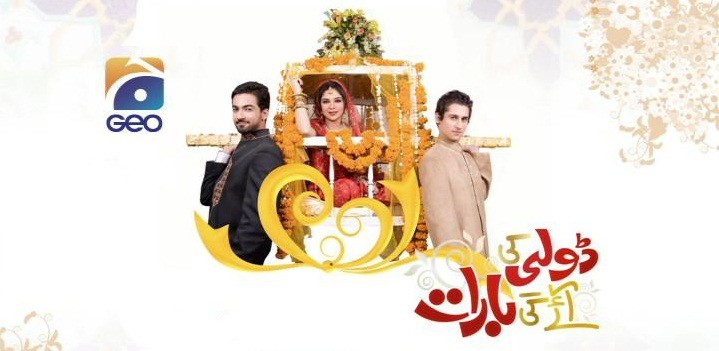 Dolly Ki Aye Gi Barat is the part of Kis Ki Aye Gi Barat series, directed by Marina Khan, starring Saba Hameed, Javed Sheikh, Natasha, Bushra Ansari and others. The play revolves around two families; one hailing from Karachi and the other belongs to Faisalabad. The play highlights the differences in their lifestyles and thoughts in a witty and comic manner with a strong dose of desi wedding blitz. The highlight of the play is Saima Chahudry (Bushra Ansari) – a quirky, loud fashion designer and bride's mother. A character that you will remember for ages, no one could perform it better than Bushra did.
Shashlik

Starring Sarmad Khoosat, Nadia Afgan and Fatima, Shashlik was one of its kind play. Cheeko, Mishi, Munni and Kammo were some of the famous characters of the time. Sometime back, its sequel, Shashlik Xtra Hot was launched on Geo TV as well, the new story featured the life of Cheeko and Mishi as a married couple. But I'd personally recommend you to watch the original Shashlik first if you haven't already. For me, it was the best.
Nadaniyan

Nadaniyan went on air from Geo TV and was quite popular among masses. Starring Yasir Nawaz, Nida Yasir and Danish Nawaz, Nadaniyan was their home production and shot nowhere else but their own house. Nadaniyan was the story of a small family living in a big metropolitan city. Nida is a working wife and Yasir a househusband, their mutual quarrels and arguments are definitely fun to watch.
Bulbulay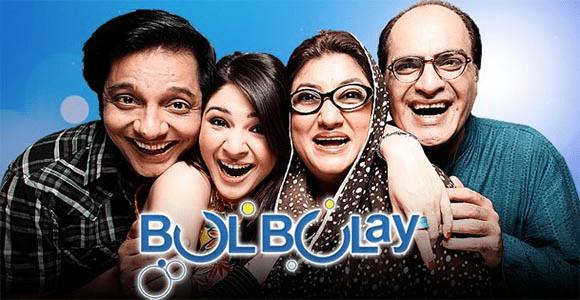 Probably Bulbulay is the only play of the list that is on air these days on ARY Digital. A home production of Nabeel, Bulbulay features four main characters; Nabeel, Khubsurat, Mehmood Sahab and Maa Ji. You actually develop an attachment with these characters when you start following the play regularly. Out of all four, Maa Ji (Hina Dilpazeer) is my favourite.
How many of these plays have you watched already? What is the one thing YOU do when feeling down?