Nowadays Pakistan is under turmoil. There are increasing prices of goods and crime rate. Our law and order situation is definitely not in control. Whenever we switch on the television we hear news about target killing, bomb blasts, thefts and corruption. People want some relief and they need some sort of entertainment. Under such a situation, some talented people of Pakistan have launched political comedy shows. These shows are a very good time pass. They are not only a sort of entertainment but at the same time they give the politicians and the corrupt people some lessons.
Among these shows some of the shows are very popular like; Hum Sab Umeed Se Hain, Khabarnaak, Hasb e Haal, Mazaak Raat and Banana News Network. These shows are very popular due to some reasons; firstly they connect to the audience in such a way that they convey whatever the common man has to say. Secondly, they add up a humor to the serious issues of Pakistan and it doesn't seem that depressing as it does while watching news and thirdly, these programs are informative as well. They are an excellent source of information and awareness a person can get. In this article I will describe these shows and I will also tell reasons why I like them. You can share your views in the comment section below.


Starting off with Hum Sab Umeed Se Hain, this amazing political comedy show of Pakistan is written by Dr. Younus Butt. I must say that this man is a genius and sir I truly respect you from the core of my heart and I am a big fan of yours. This show has different segments which include Ek Din Hum Sub Umeed Se Hain Ke Saath, News fuse, B-ads, Parody songs, Side news, Sochna vi naa, Bachey ghair siyaasi hotey hain and boiling point. In this show the main focus is on the poor people and the challenges that are faced by them. Talented actors mimic the politicians and tell them what is right and wrong. This show has been hosted by very popular actresses including; Saba Qamar, Mehwish Hayat, Noor Chaudhry, Mathira , Veena Malik and many more. This show is seen by people of all ages and people wait to watch the show.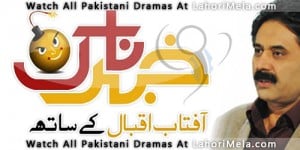 Moving on to another famous political comedy show named Khabarnaak, this show is hosted by Aftab Iqbal and there are some people who add life to the show by their mimicry which include Honey, Mir Muhammad Ali and Saleem Albela. The main focus of the show is on the current affairs and the political scenario of Pakistan. This show discusses all the aspects of the society. This show features a segment of Zaban o Biyaan where the host Aftab Iqbal who is brilliantly talented corrects the wrong use of our language. Apart from this Naseer Bhai guesses the composer, lyricists and actors by just listening to the songs which are suggested. This is to add an element of joy. The comedians of the show add a lot of fun to the show and an hour passes just with the blink of an eye. It is indeed a wonderful source of entertainment.


Coming to the next political comedy show, Hasb e Haal has become very popular these days. This show has the honor of being the most watched program in Pakistan. Sohail Ahmed appears on Hasb-e-Haal as Azizi, while the rest of the crew Junaid Saleem and Najia are playing themselves. Sohail Ahmed is a very popular and talented actor we have in Pakistan. This show is an effort to raise the voice of the society. The popularity of the show is understandable in a society like Pakistan. This show has many segments including; Adabparay, Baitbaazi, Hasb e Mazzi, Hasb e Daak, Interview, Khabron par Tabsara, Mukhbariyaan, Off beat Hasb e Haal, Siasi film and tu tu main main.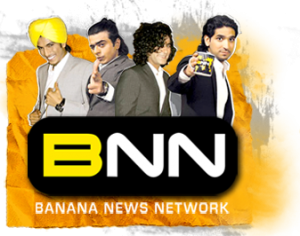 The other very famous political comedy shows are Mazaak Raat and Banana News Network. Mazaak raat is hosted by Noman Ijaz who is himself a very good actor. This show also interviews some popular politicians and mimicry is done. Apart from this the show has a singing element in it as well. The comedians make the show a competition for the other political comedy shows. Coming to the Banana News Network, it is a comical spin on the happenings in Pakistan. It is a fictitious channel in which celebrities are mocked. The show features segments such as Sports Desk, News Room and Central Studio discussion. In my opinion there should be more shows like this so that our attention gets diverted. I really like all these shows because I do not see any element of show or pomp in them. They are based on realities happening around us and we have to face them. Apart from this I also wish that our corrupt politicians must see shows like these so that they get an overview of our sufferings.
Written by: Moomal Hassan