Makeup plays a huge role in the lives of Pakistani actresses. More than it is a demand of the camera, it also helps them in achieving a certain look that they have in mind while playing a character. Exactly how wardrobe, overall styling, dialogue delivery, and acting makes or breaks a character, makeup is as important as the rest of the factors. In some cases, in order to make a character have a realistic appeal, actors have to rely on different makeup techniques to achieve the look. It is one such tool that also gives the actors a lot of margin to experiment and reinvent themselves every time they are assigned a character to play.
Pakistani actresses now are more conscious about how they look on screen. This is the reason over the last few years, viewers have seen a drastic change in the makeup that is seen in Pakistani dramas that is carried by Pakistani actresses. They do understand how important it is to have a realistic look and this is the reason, the no-makeup look has now become the latest trend. However, not all the actresses seem comfortable with the idea of wearing minimal makeup, this is the reason they resort to a typical heavy makeup look. In few instances, the actresses who do try to achieve the no-makeup look also end up having an unfinished look that doesn't seem appealing and does not add more beauty to the actresses on-screen.
Here is the list of poor makeup of Pakistani actresses seen in recent dramas:
[lwptoc]
Hiba Bukhari
Hiba Bukhari has become a new sensation after the popularity of her drama serial Deewangi. Hiba Bukhari has been very selective about the kind of work she does and this is the reason, she is not seen in a lot of dramas simultaneously. Hiba Bukhari definitely has proved that she is comfortable in front of the camera while acting but when it comes to her styling, she definitely has a long way to go, be it in terms of her wardrobe choices or her makeup. In her recently started drama serial Fitoor, Hiba plays the role of a young college student who is in love and wants to marry the man of her dreams.
There has been a lot of emphasis on the fact that the character of Hiba is quite young however that goes against her screen age. Hiba has worn a full face of makeup and in some scenes, it seems a lot more elaborate going against her circumstances. In the screenshot below, she is shown to be heading back to her home after a long and taxing day at the police station but her elaborate eye makeup look, bright pink lipstick, bronzer, and unblended blush doesn't really look realistic. Hiba Bukhari naturally has beautiful eyebrows, therefore too much shaping also gives her a very made-up look even if she doesn't want her character to look that way.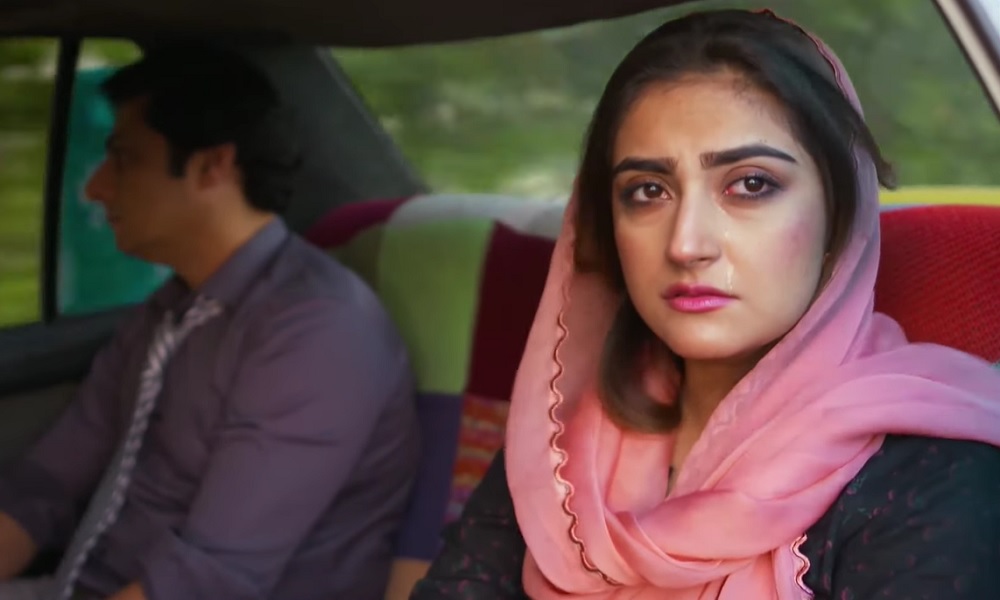 Sana Fakhar
There is no denying the fact that Sana Fakhar has a very strong screen presence and gives her characters a 100%. She has the ability to make any character appear stronger on-screen and her acting skills are unmatched. Sana Fakhar is one of those actresses who are very keen on their looks and overall styling in dramas. Sana Fakhar usually chooses to play such roles where she has to look glamorous at all times.
In the drama serial Qayamat, she plays the role of Pari, a dancer and actor who is in a relationship with Rashid. As much as she has performed brilliantly, one finds it extremely hard to ignore how poor her entire makeup is. She has gone for a tanned, bronzed, and glowy makeup look which ends up looking greasy on screen, and more than that, her sharpie-drawn eyebrows have become a talk of the town. It seems Sana's makeup artist ran out of an eyebrow pencil therefore he picked up a black sharpie that was lying on the table nearby and decided to draw her eyebrows with that. This is definitely not a glamorous or gorgeous look and has made her look manly.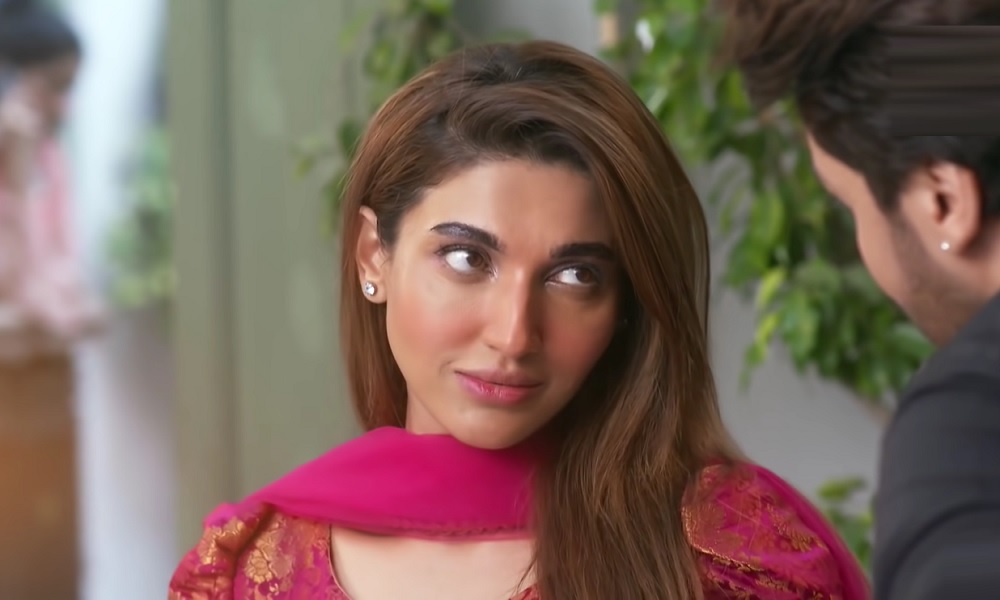 Hina Altaf
Hina Altaf is one of those actresses who believe in the no-makeup look. However, in the drama serial Kasa e Dil, she has tried to experiment with the look and while keeping it on the simpler side, she has experimented with the eyeshadows. In a lot of scenes, she has carried the halo eye makeup which absolutely doesn't go with the circumstances the character of Soumya is faced with. The halo eye doesn't even suit her eye shape and gives her eyes a rounder and darker appearance as if the character has been punched and bruised. Hina Altaf definitely needs a new product for her lips because the lip tint she is using clings to the dry patches and accentuates the dry skin of her inner lips, which is definitely not an ideal look.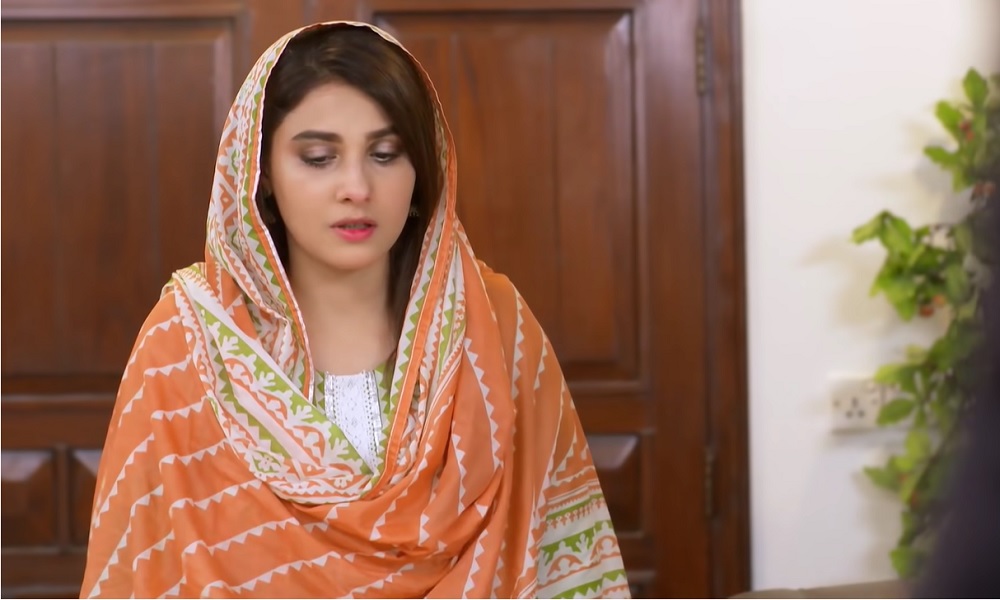 Hira Mani
It is definitely worth appreciating that Hira Mani likes to keep it organic and raw when it comes to her appearances in dramas. She is very comfortable in front of the camera therefore she doesn't mind giving up on makeup when the situation calls for it. However, in the drama serial Mohabbatain Chahatain, she is playing the role of a simple housewife who has dedicated her entire life to the well being of her family. She is now at that stage where her marriage is falling apart and she can not do anything to save it.
Hira Mani has opted for a bit simpler route than the camera could do justice to. In most of the scenes, she looks messy and unkempt. The hair color is also not adding much appeal to her. At the beginning of the drama where in some scenes she did wear a bit of makeup, the makeup artists fail to do a decent job in enhancing her natural beauty. Looking simple is one thing but literally having a sweaty face is another.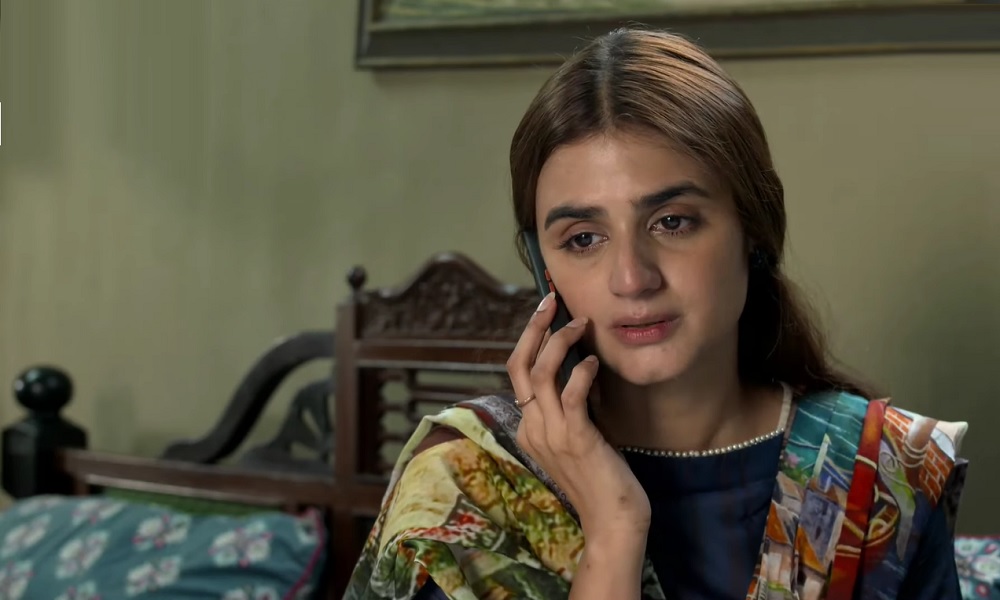 Armeena Rana Khan
Armeena Rana Khan has played the role of a glamorous woman who likes to stir the pot. She has lived up to the stereotype where a lot of makeup means a woman has bad intentions. Her over-the-top hair color along with her elaborate wardrobe which most of the time do not even look good has made her character look like a caricature. The blond balayage is not suiting her at all. In almost all the scenes, whether it is shown to be the wee hours of the morning or past midnight, her eyeliner doesn't budge. The shimmery eyeshades also give her a messy look and her overall choices have not been amazing.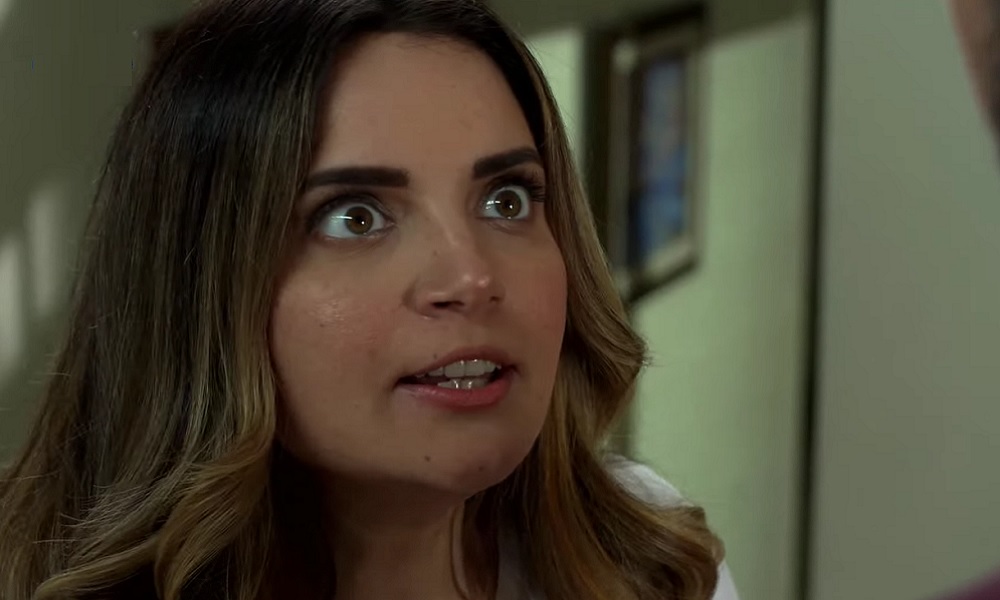 Zubab Rana
Zubab Rana is one of those actresses who definitely can look good in a lot less makeup. This is exactly why in the drama serial Fitrat, Zubab Rana's makeup was minimum, but there came a point where apart from looking like a no-makeup look, it ended up looking like she hadn't washed her hair and face for weeks. Her overall look was greasy and unappealing. She naturally has fuller lips, therefore giving her an unblended lip line made her lips look appear bigger and messy.
The makeup artists also did not bother to fix her eyebrows and give them a decent shape. In a lot of scenes, the foundation coverage was poorly done and even if she has decent skin, some coverage definitely felt like a necessity. The character of Rafiya was of a simple girl, therefore the overall simplicity was understandable but unfortunately, her look was more greasy and unkempt rather than simple.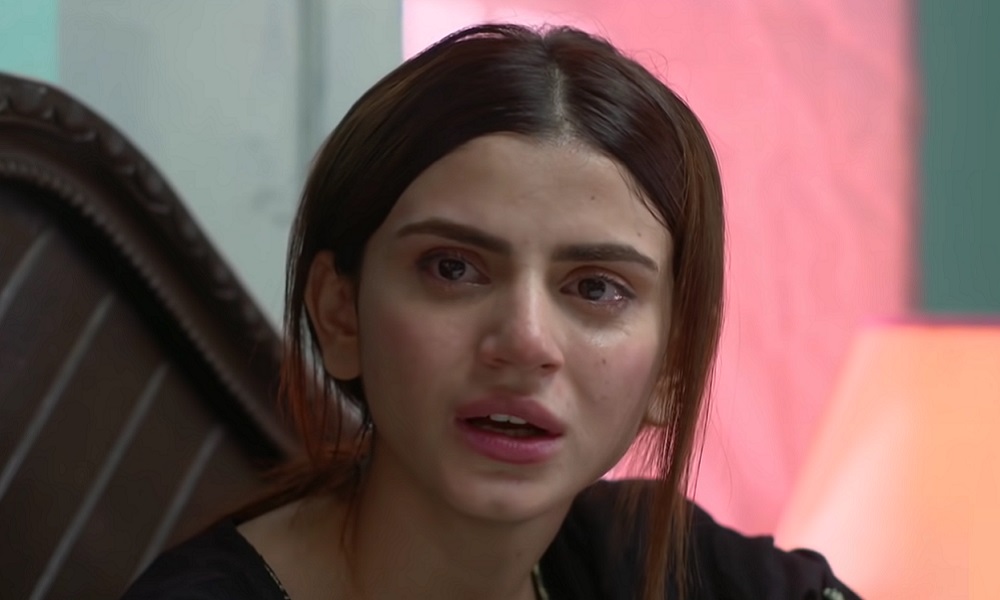 Mashal Khan
Mashal Khan has made quite a name for herself in a short span of time, however so far the character she has gotten are mostly negative where she is seen chasing after men who are emotional invested in other women. She played more or less similar roles in Mere Humdum, Thora Sa Haq, and currently on-air Dulhan. Mashal Khan is a confident actor however her makeup artists definitely make it obvious that they struggle to give her a decent makeup look.
Mashal Khan is blessed with clear skin and has a structured face, therefore she definitely requires a specific technique of makeup to have her beauty enhanced. Mashal Khan's makeup artists usually give her a flat face and do not add any dimension to bring life to her face. Quite often her makeup ends up looking way lighter than her actual skin tone and the choice of eyeshadows also are not very flattering. Another thing that takes away from the natural beauty of Mashal Khan is her choice of wig and how poorly it is fixed on her head, which gives it a very fake look.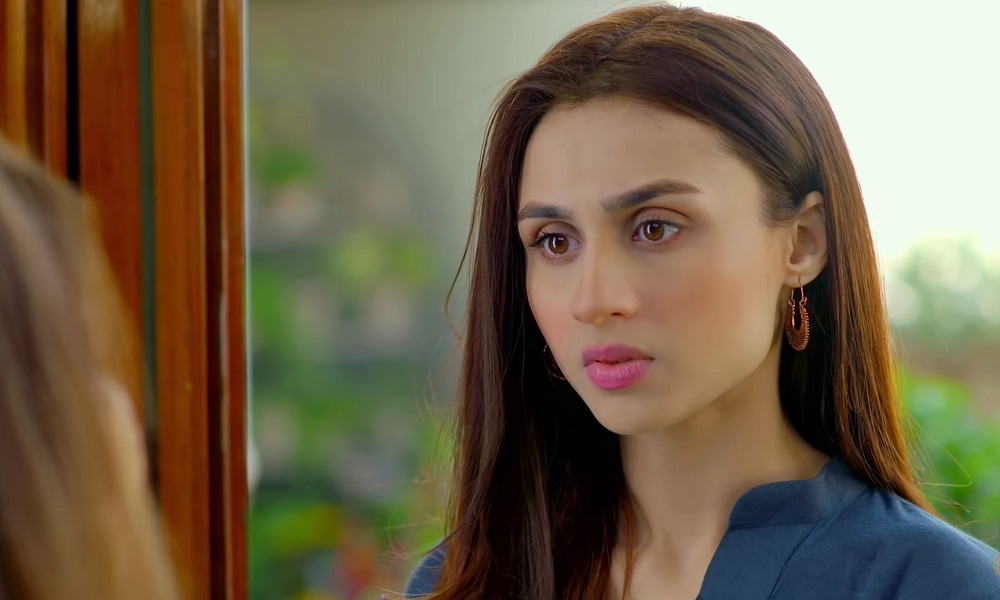 Adla Khan
Adla Khan has risen to fame after playing the ideal bahu in the recently ended drama serial Fitrat. The character of Maliha is every mother in law's dream, she was super supportive of her husband and also took care of each and every family member and every single household chore. Come what may, the pinned up dupatta on Maliha's head did not fall down despite the fact that she was faced with so many emotional and mental storms.
As amazing as Maliha's character was, unfortunately, that can not be said about her makeup and styling. In the very introductory scene, she looked absolutely stunning but after that, as much as her overall styling was decent and clean, her makeup looks weren't up to the mark. The main factor was the wrong foundation shade that was picked up by her makeup artists that made her skin look ashy and grey. She definitely needed some color correction which wasn't done properly. In a lot of scenes, her eyeshadows had creased too and it was not a nice look overall.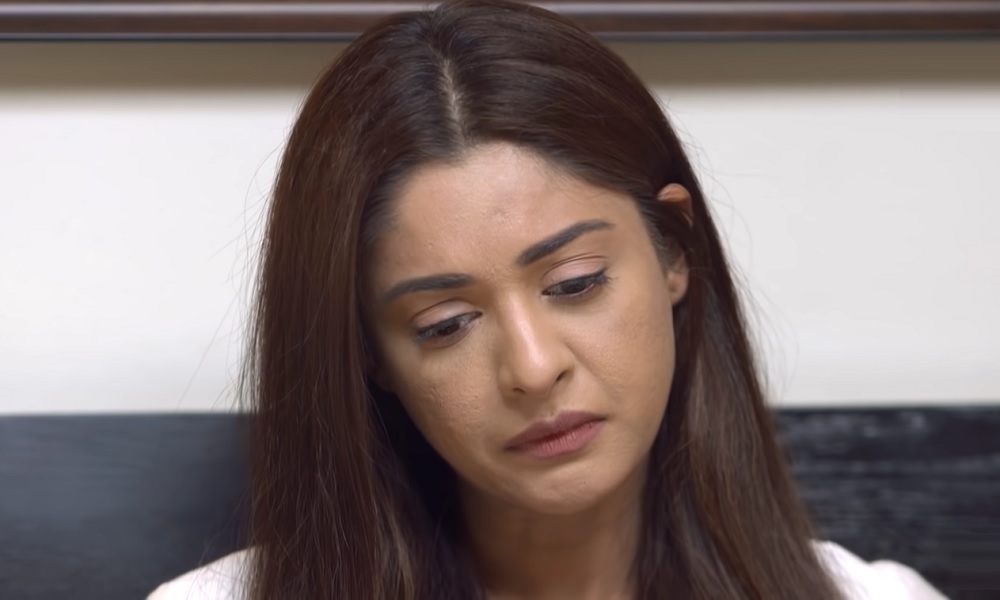 This completes the list of poorly done makeup on Pakistani actresses in recent dramas. Which one of these makeup disasters did you notice? Do you think actresses should also be mindful of the kind of makeup that looks good on them? Feel free to add more to the discussion.