Independence is a blessing and precious gift from above. We should be really thankful to Almighty ALLAH for giving us an independent country. This country came into existence after so many sacrifices especially on 27th of Ramadan. Furthermore there is much more ALLAH had given to this country like Widespread Natural resources, beautiful landscapes, scenic beauty in northern areas of Pakistan and important geographical location.
Today we are undergoing through political chaos, economic turmoil and injustice leading to violence. Running away from motherland to avoid miseries is not a solution to a problem but instead a curse. The solution is to identify our cultural roots which is lost somewhere due to heavy influence of other cultures.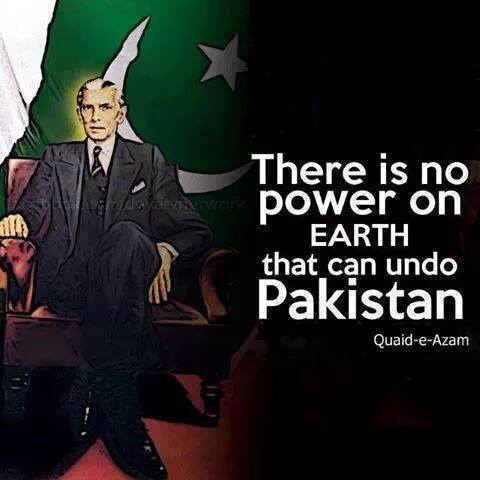 In order to bring peace and harmony to this country, there is a need to implement Faith, Unity, Discipline and Honesty within ourselves which also helps to bring change. Despite of all shortcomings we are facing in this country, the country is from us and we are from country. We own it and by helping each other we can for sure make a difference. Furthermore as a responsible citizen we should make our country clean and green.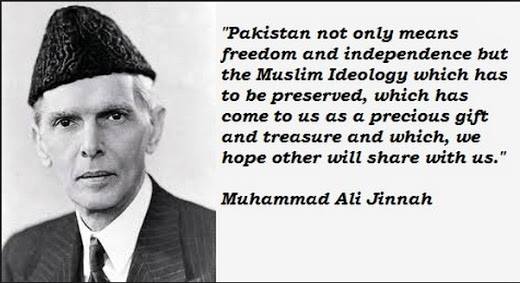 On occasion of Independence Day every Pakistani loves to listen to national songs thereby boosting the feel of patriotism and the love towards our beloved country. Ceremonies held on Independence Day are echoed with national songs. Since the creation of Pakistan many national songs were aired on Radio, television and other electronic media but some songs had never lost their popularity.
Thus I am sharing those Independence Day songs that we still find them music to our ears.
Sohni Dharti ALLAH rakhe: It was initially sung by shahnaz begum and then various artists made cover of this song. On this Independence celebration 2015 Coke studio rejuvenate this song with various singers singing it.

Yeh Watan Tumhara hai sung by Late Mehdi Hassan.

Wattan ki mitti Gawah Rehna sung by Nayyara Noor. Sara Raza Khan covered this song two years ago on 14th August 2013

Hum Zinda Qoum hain painda qoum hain Sung by Tehseen, Amjad, Fatima and Benjamin Sisters.

Is Parcham ke Saye tallay sung by Nayyara Noor.

Mera Paigham Pakistan: When it comes to singing and music then Nusrat Fateh Ali Khan is still the undisputed King. Mera Paigham Pakistan is far by the second most played Independence song (first is Dil Dil Pakistan) as it is so beautifully composed with mesmerizing lyrics. As far as I know there is no cover of this national day song yet by any artist

Popular Independence Day songs by our Pop singers.
Khayal Rakhna: It was sung by Alamgir and then various artists made cover of this song. The most popular cover is by former Pakistani Band Sequencers.

Junoon se aur Ishq se by Junoon band: This song literally gives me goose bumps each time I listen to it. The video of this song narrates the sacrifices given by our ancestors and how this country came into existence.

Hai Jazba Junoon by Junoon band.

Aye Jawan by Awaz band (Haroon and Faakhir). This song still ranks among top ten Independence Day song. A must play song on occasion of Independence Day

Dil se mene dekha Pakistan by Haroon

Tere bina dil na lage by Faakhir: This is among my favourite Independence day songs. The music of this song is absolutely ravishing and song is absolutely music to your ears.

Independence Day Songs by Vital signs and Junaid Jamshed
With Vital Signs band and as a solo singer Junaid Jamshed had produced and sang the most number of Patriotic song compared to any singer. Normally singers do carry a record of one or two Independence Day songs but Junaid Jamshed had sung five Independence Day songs. Pakistanis prefer to listen to his national songs even if it is not an Independence Day Occasion
Dil Dil Pakistan by Vital Signs: Well Well! I mean there is hardly any Pakistani who hasn't listen to this song. It is not just the number 1 popular Independence Day song but it is also on top 3 on the chart of most listened songs of 20th Century. The simple lyrics and well composed music by Vital signs with melodious voice of Junaid Jamshed had given this song extreme popularity around the globe.

Maula Tera Karam Maula: The beauty of Vital signs band was innovation in Music. I have never seen any Pakistani Band bringing so much variety in pop music other than Vital Signs Tera Karam Maula still ranks among top ten Independence Day songs.

Yeh Zameen: I have literally burnt this track, the music is simply astounding. Due to wonderful lyrics and breath-taking music this is far by my most favourite Independence Song. Even Vital signs loved it more than Dil Dil Pakistan

Hum hain Pakistani hum to Jeetengay: I remembered when I was a kid I use to listen to this song often. Once Hum Hain Pakistani was a must play national song in schools' Independence Day functions.

Dil Maange: Well Dil Maange song is not much popular but it was a hit at a time it was released. This song was from his solo albums. It was his last Independence Day song.

It makes me sad and disappointed that popular Pakistani singers of current era don't even make an effort to make Independence Song. All they desire now is to go to India and make some handsome money by singing in Bollywood which is quite frustrating as well.
My pardon If I had missed any but I am curious to know which Independence Day is your most favourite?