Few days back Zarnish Naveed, a 7 year old girl was abducted in front of her house from Bahria Town Rawalpindi. Her parents heard her screams and followed the abductors on foot but since they were on a motorbike; they succeeded in getting away with the girl. Her family took to social media and appealed people to support them and share Zarnish's picture as much as they can so the family can find her. People soon after started sharing her picture and news feeds were flooded by appeals for finding Zarnish.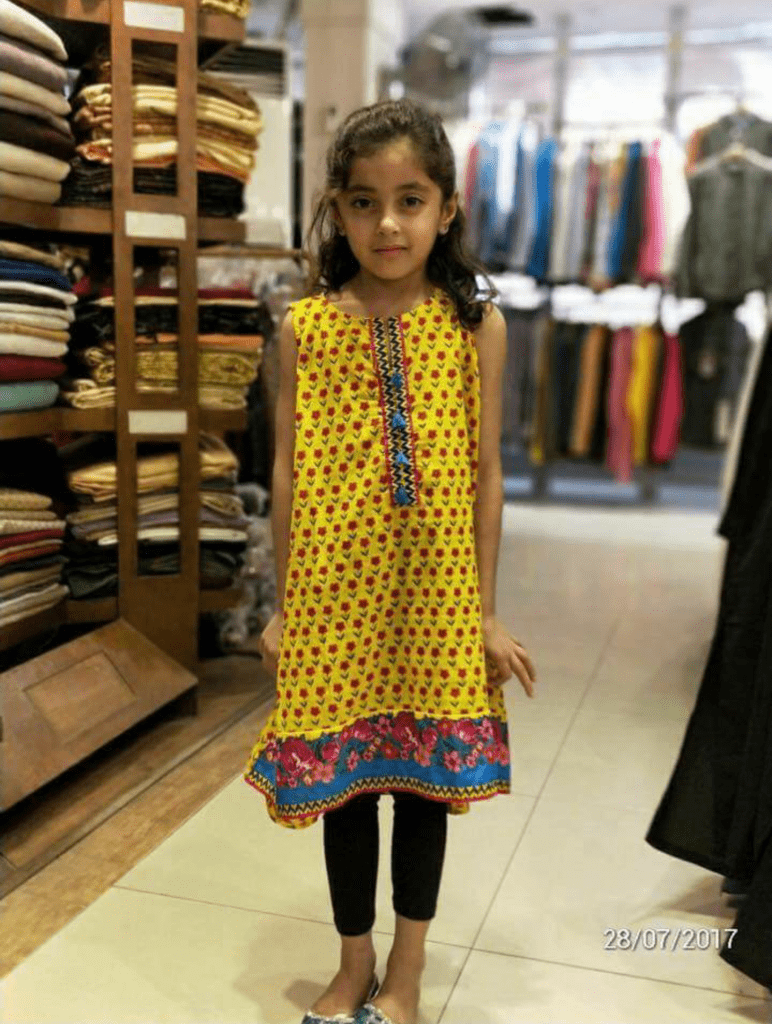 Great news is Zarnish has been found today and she is back with her family. One of her family members shared this picture and we are more than happy. Highlighting the issue helped in such haste recovery of the little girl. We are very happy that social media was used positively by the masses and a family is reunited with their angel. Here see Zarnish is back and she is also hail and hearty: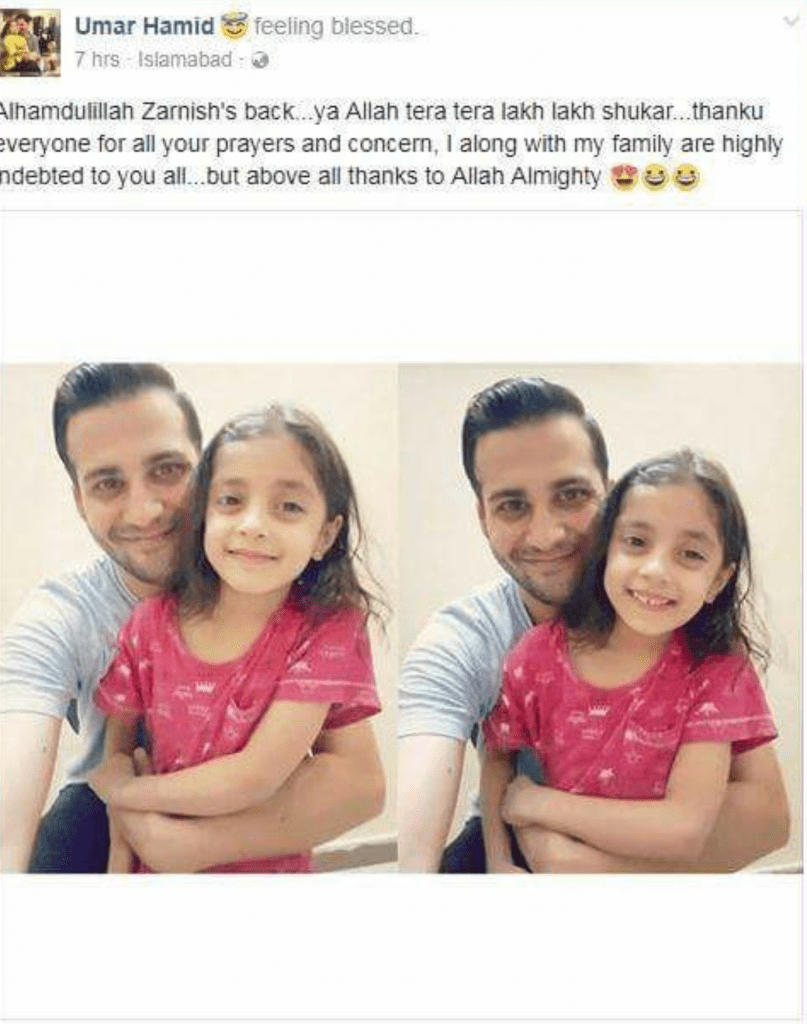 We wish that people use social media constructively and for welfare of the people in future also and not for defaming and bullying purposes because now everyone has witnessed how a single post can make a huge difference!