President Mamnoon Hussain Showed Up At The Parade Yesterday & The Trolls Just Wouldn't Stop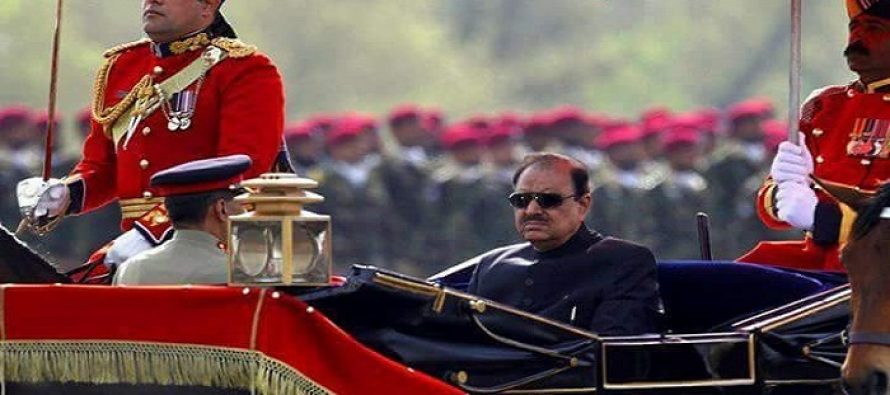 23rd March, Pakistan day was full of patriotic emotions, brilliant parade and spectacular show of Pakistan Air Force at Seaview, Karachi! The amazing Pakistan Day celebratory show was indeed memorable. President of Pakistan Mamnoon Hussain showed up at the parade festivities yesterday but because this was one of the very few times Pakistanis got to see him being a part of any official event, the nation couldn't stop themselves from trolling the president. However, we all still respect him.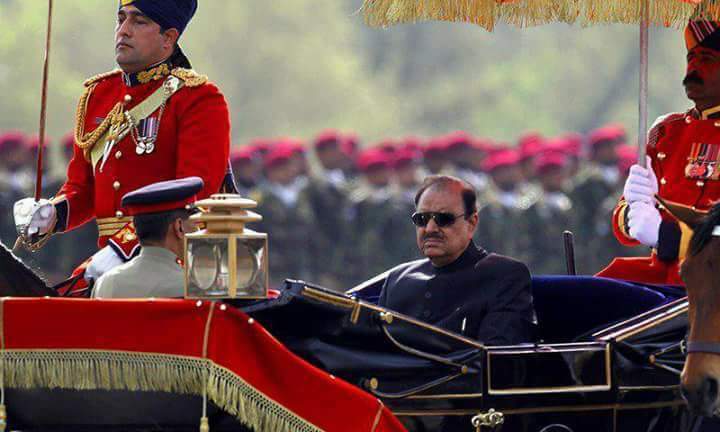 Our fellow Pakistanis shared their Mamnoon jokes and took over the twitter. And boy, they were really mean!
Mamnoon Hussain gets tired on the only day of the year that he actually has some work. pic.twitter.com/E8wicrxqm2

— Osama. (@ashaqeens) March 23, 2017
There's only one person who makes me feel a little less useless in life and that's Mamnoon Hussain.

— Mahnoor Farooq (@MahnoorFrRaja) March 23, 2017
Hence proven – Mamnoon Hussain is not a myth, He does exist! #PakistanDay #23MarchOf1940#یوم_پاکستان_ایک_دن_ایک_عہد
Pakistan Zindabad

— Nimra Hashmi (@HashmiNimra) March 23, 2017
Mamnoon Hussain is just like a razai, jis ek dafa dhoop laga de jaati hai take keere na pare!! https://t.co/3r64TFP2Jz

— Ibtasam Hassan (@gulabiyar) March 23, 2017
Zily e Elaahi izaat maab sadar r pakistan Janab Mamnoon hussain sahab salana dhoop lagwaty huway @A123Mughal pic.twitter.com/vTMfPn7GKF

— Bilal Jatoi (@bilaljatoi1) March 23, 2017
It shouldn't be Pakistan Resolution Day, it should be Mamnoon Hussain deedar day. #PakistanDay

— faizan jadoon (@faizanjadoon15) March 23, 2017
*Desi Totka*
"Ghar ki chezon ko galnay sarhnay se bachanay k liey kabhi kabhi unko dhoop lagwa lein"

Pakistan: pic.twitter.com/Z7YVbBWm7N

— Rao. (@TalhaRao_) March 23, 2017
Happy #PakistanDay ! our annual reminder of unity, faith and discipline, that the PAF is pretty cool and mamnoon hussain is alive and well!

— Baneen Raza (@Beerazashah) March 23, 2017
"ye kon hai"
My sister asked me, when she saw "Mamnoon hussain" on TV.

— Mohammad Arslan (@ArslanAkhtar103) March 23, 2017
Mamnoon Hussain be like: ami ami m mushoor ho gyaa
Wo kese?
M aj tv pay aya?

— ZaRa (@ze96593) March 23, 2017
Pori quome ki 23rd march ko chutti hoti hay Orr "Mamnoon Hussain" sahab .. we are sorry sirrr.. you have work on a public holiday ..

— Basar Ali (@basarali2001) March 23, 2017
News Alert: Mamnoon Hussain absorbed natural Vitamin D today after a long time ?

— Faryal Ahmed (@_faryall) March 23, 2017
President Mamnoon Hussain is our personal punxsutawney Phil. Comes out every March to indicate the end of winter.

— – (@HaseenaAtomBum) March 23, 2017
And a sweet petty request:
Stop making mean memes on me, ffs i'm your president.

— Mamnoon hussain (@mamnoonhusssain) March 23, 2017
---