Music is considered the backbone of showbiz industry. No drama, movie or even a show can be completed without it. Here is a list of a few singers who can easily be termed as the emerging voices of our music industry, some of them need no introduction, but some of them are waiting for lady luck to knock at their doors.
1. Mohsin Abbas Haider:
DJ of Mazaq raat is household name these days. This Faisalabadi boy is gustily making his place. He has ability to stay in tune. Being appreciated by maestro Sajjad Ali is an achievement. He performs live splendidly. But DJ should do film music and OSTs. His coke studio debut song 'Uddi ja' was mind blowing. 'ilm kitaabi maghron laah ke, haqq diyaan mundraan kanni pa ke…', beautiful lyrics penned by himself.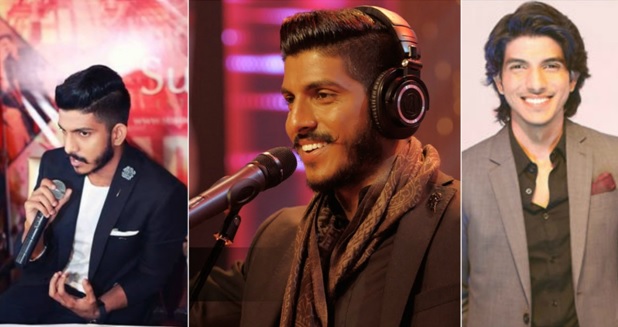 2. Umair Jaswal:
Umair Jaswal is vocalist of Islamabad based rock band 'Qayaas'. He has energized vocals. His folk Punjabi song 'Sammi' grabbed a huge audience. In coke studio 2016, his sufi-rock 'Khaki banda' and folk song 'Sasu Mangay' were wonderful addition to playlist of music lovers. Fans are waiting for his new music album.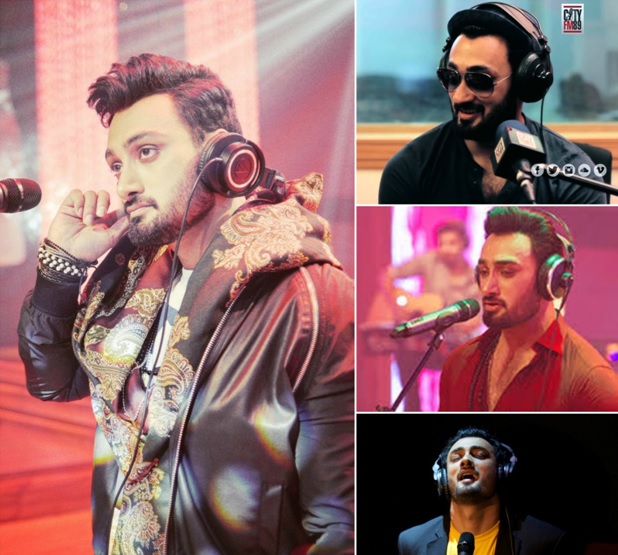 3. Momina Mustahsan:
This US-based mathematician needs no introduction. She rose as biggest sensation after making her debut in coke studio season 9. Her 'Afreen Afreen' alongside Rahat Fateh Ali Khan took her to new heights. Apart from coke studio, she sung 'Sajna' of Junoon 20 and 'Awari'. Her collaborations with Junaid khan and Asim azhar put her in the catbird seat.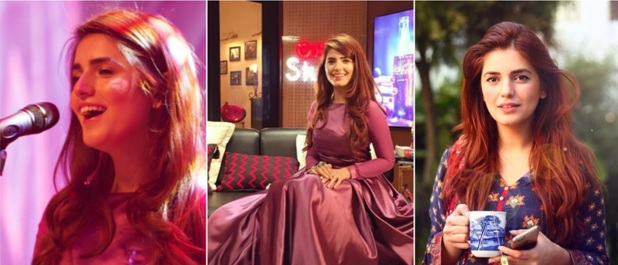 4. Asim Azhar:
Asim azhar is a budding singer who is very active and interactive on social media. In initials of his career, he gave hits to coke studio season 8 and 9 including 'Hina ki khushboo' and 'Tera who pyar'. His music album 'Noor' is released in 2017. This year he made debut as playback singer in rom-com movie 'Balu mahi'. After watching this dancy number, everyone was curious to know the vocalist behind.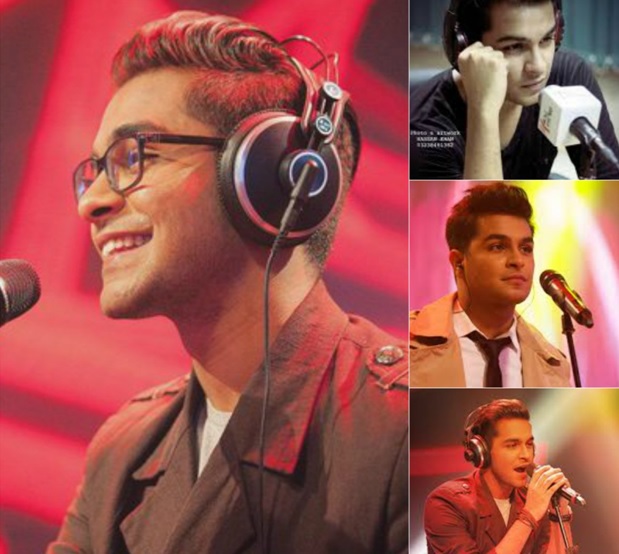 5. Abdullah Qureshi:
Abdullah qureshi is famous for his covers on youtube. His perfect rhythm mesmerizes the audience in his live concerts. His 'Sufi Medley', produced by walnut studio made the nation whirl into mysticism. This youngster with starry looks definitely needs a breakthrough. He deserves a chance in coke studio because he has the potential to rise.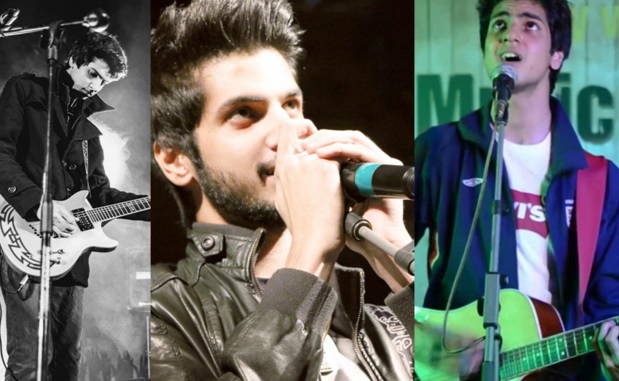 6. Ali Sethi:
In contrast to other singers, he has his own genre. He sung 'Dil jalanay ki baat karte ho' for 'The Reluctant Fundamendalist' and 'Aah ko chahiye', 'Kya hoga' for Monto. But highlight of his music career is 'Aaqa'. This duet with Abida Perveen brought him into limelight.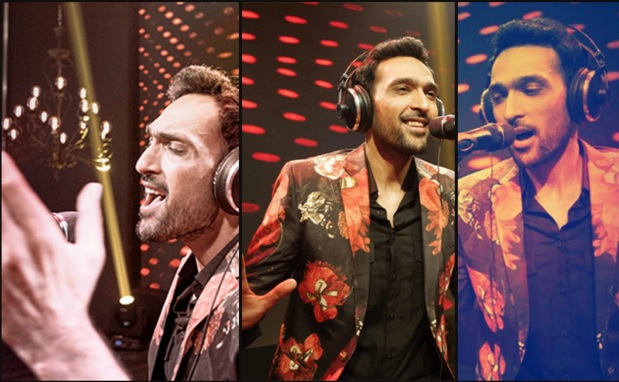 7.Aima Baig:
This pretty singer did quite cool playbacks 'kalabaaz dil', 'Be Fiqriyan', 'Ehle dil'. Her music video 'Nanay Hathon ma Qalam' was hunky-dory. Off and on we see her singing in Mazaq raat but every time she does lip syncing. She is not a concert material. She was invited as guest in a weekend show, even on insistence of host she didn't sing.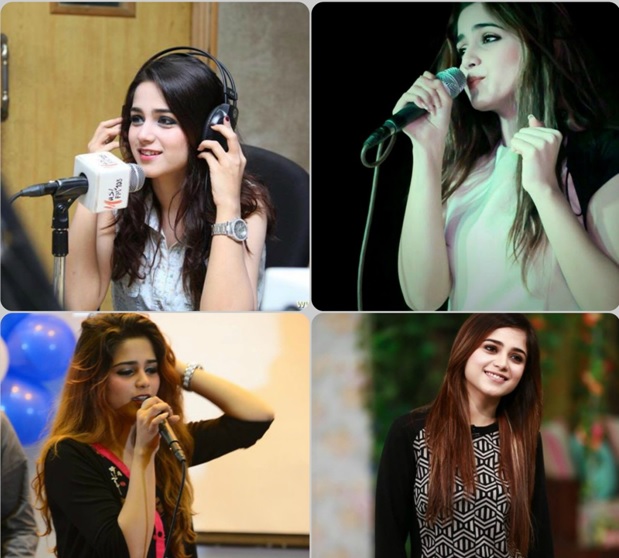 8. Damia Farooq:
This young and stylish performer sings with definitive amount of energy and spirit. Her OST of 'Kis sy kahon' was good one. Her duet with Basit Ali 'Anokha Laadla' in coke studio and her on stage performance with Ali zafar and Parisa in 1st International PACES theme song were commendable.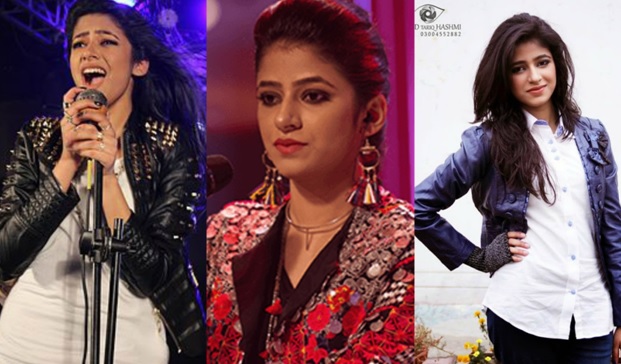 9. Imran Hassan:
He is Islamabad-based top rated DJ currently working on SMAA FM and as an anchor person on PTV news. His music videos could not get much on-air time on music channels because of lack of huge funds. But he produced some good songs, Ab yaad ao nah, Wazaheten, Neend ave nah, Kalli. Beautifully crafted lyrics of ' Ab yaad ao nah' captivates you till the end. With effective promotion, he can make a mark on public.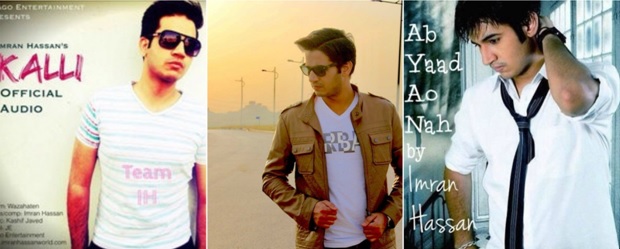 10. Maher Anjum:
She is new but has soothing and melodious voice. She performed in 'Boom on live' and 'Raat chali hai jhoom kay'. She sung very well 'Main jis din bhula doon', 'Kabhii jo badal barsay'. Every time she has amazing expressions that goes well with the lyrics. Hope so, new territories will open for her soon.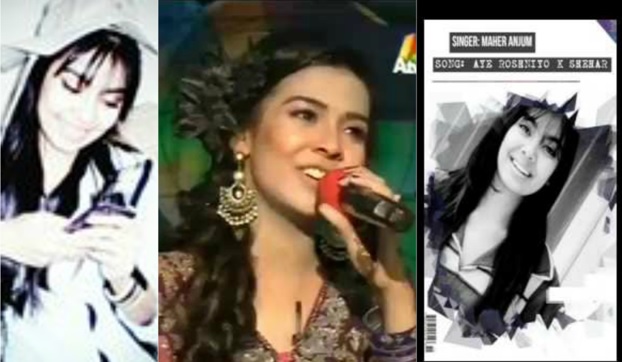 Tooba Nawaz