Shaista Lodhi is an extremely talented Pakistani host and actress, she is also a doctor by profession who runs her own Aesthetic Clinic. Shaista is a successful entrepreneur too, Shaista's beauty Brand SL Basics is gaining popularity day by day. She has been part of showbiz industry since 2001. Shaista Lodhi recently appeared in GMP "Shaan-e-Suhoor" . She made a beautiful appearance in a gorgeous pink dress. She was wearing dark Pink Pishwaz which was designed by Sumaira Khanani Studio.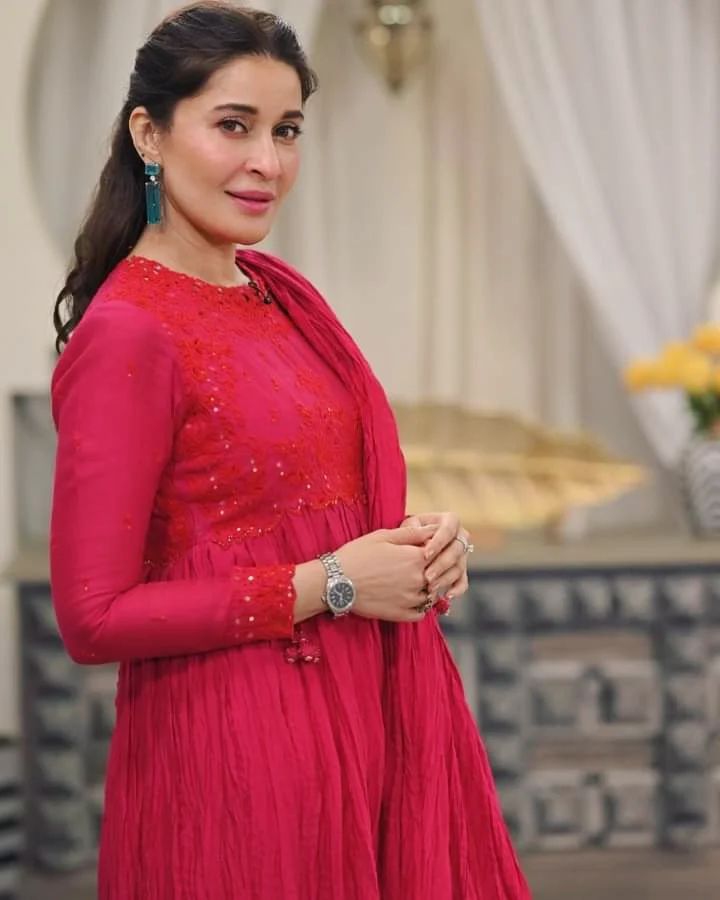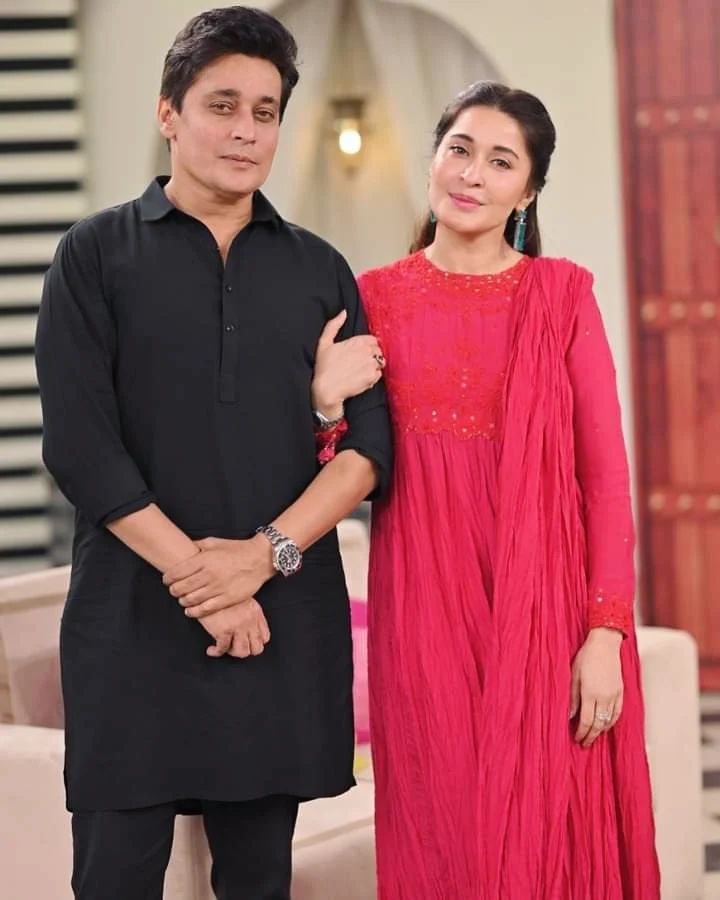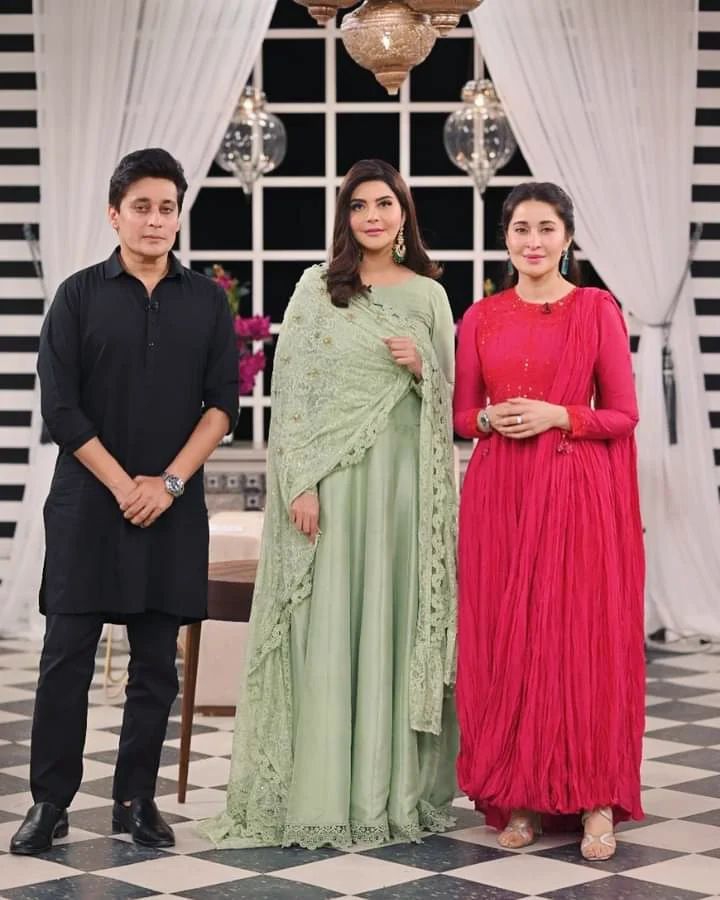 The dress was loved by the fans and public and they got curious about it, well, the dress article name is Nirvaan and it's from the Eid Edits of Sumaira Khanani Studio which is available in Rs 48,000. She elegantly wore it in Nida Yasir's show which is why it became talk of the town. The dress is extremely beautiful and one fan loved it, she said that Shaista is becoming younger day by day. Her pretty dress was surely standing out.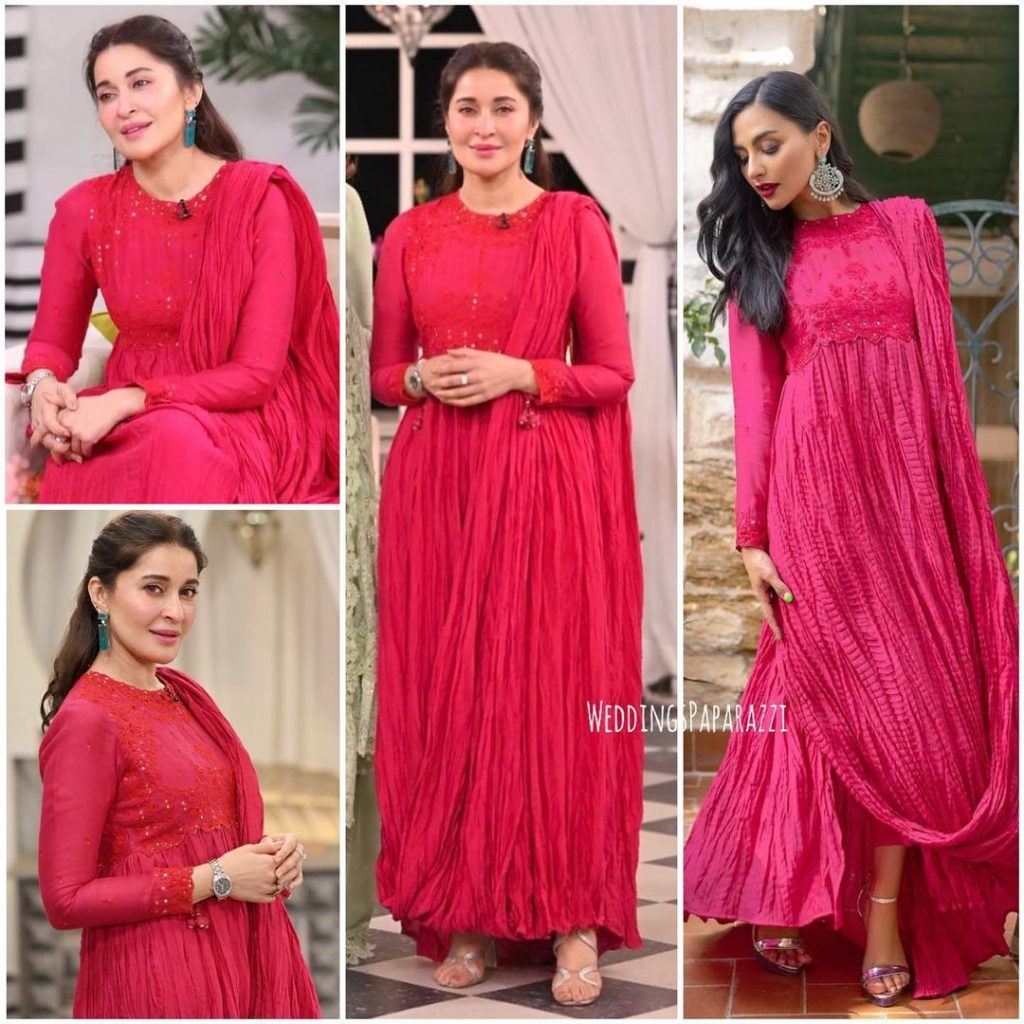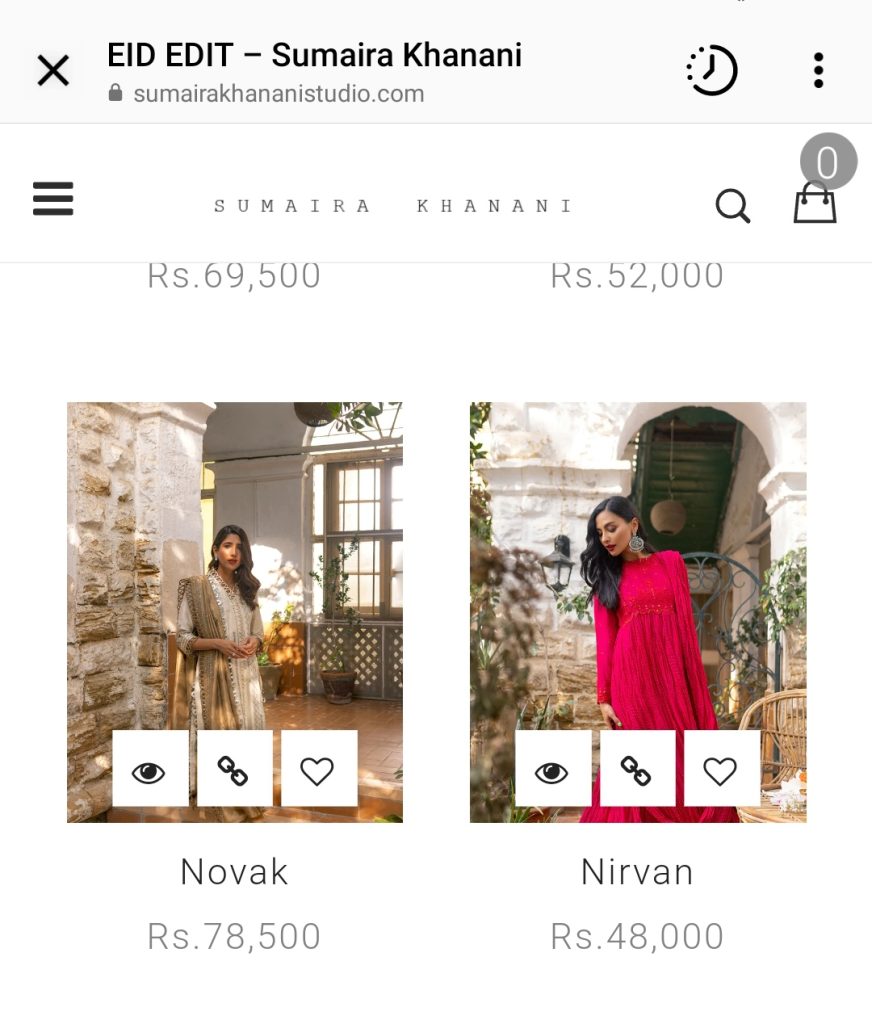 However, one social media user said that the dress's is over priced, 48,000 for such dress is more. She said, 'even it is hardly worth 25000'.