It seems like Alizeh Shah and alleged beau Noaman Sami are finally coming together for a television project. Directed by Usama Ali Raza and based on a script by Mirza Asim Baig and Humera Safdar, Alizeh and Noaman will be seen in ARY Digital's Mera Dil Mera Dushman alongside Yasir Nawaz. The drama is a production by Sana Shahnawaz and Samina Humayun Saeed's Next Level Entertainment.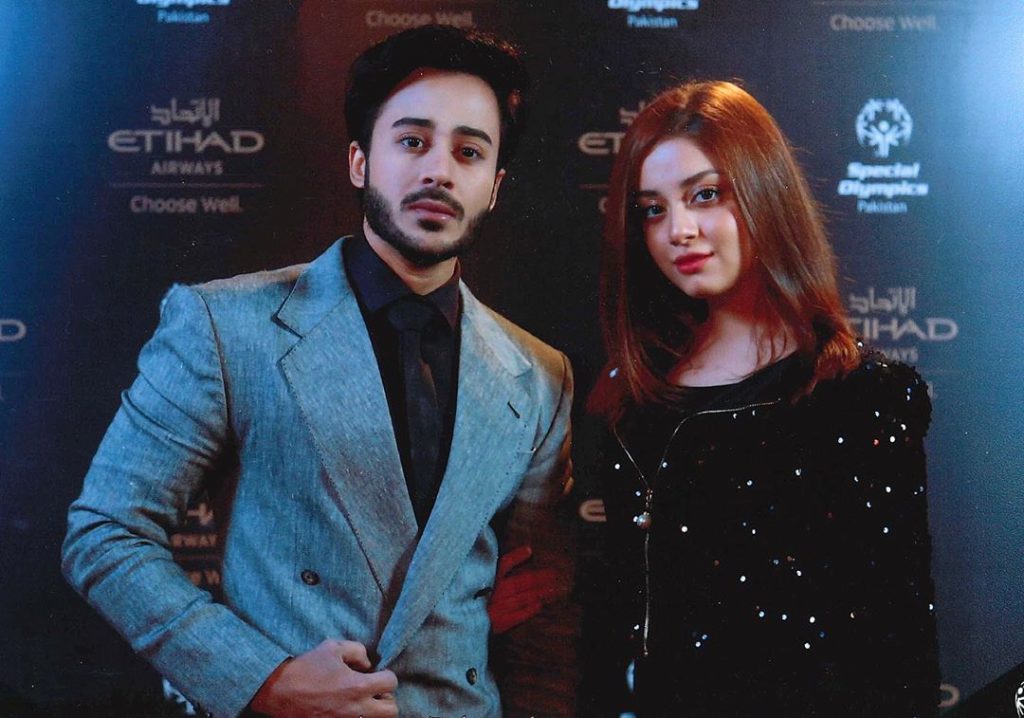 Teasers of Mera Dil Mera Dushman have started doing rounds on the channel and show a different story where Alizeh as the bride is seen cursing her fate.
Another teaser shows Alizey Shah, dressed as a gorgeous bride, meeting Noaman Sami as her future husband. The two look happy together but Alizey's world turns upside down when she discovers Yasir Nawaz as her husband to be, about to sign the marriage contract.
Mera Dil Mera Dushman has brought about an intriguing story line so far. Although we've seen dramas where a gorgeous bride is often married off to a not so good looking man, especially Yasir Nawaz's last, Dil Mom Ka Diya, it seems so Mera Dil Mera Dushman will bring about a different story for its viewers.
With Meray Paas Tum Ho about to end next week on the channel, and a number of new drama serials lined up for ARY Digital, one can only hope that any of these turns out to be half as exciting as Meray Paas Tum Ho was.