Boycott Teefa In Trouble has been in order ever since the harassment allegations against the actor-singer Ali Zafar. The idea behind the boycott is that harassment allegations alone are not enough, naming and shaming alone is not enough, the sexual predators need to be hurt where it hurts them the most and what hurts more than losing money.
Ali Zafar was supposed to be at KFC last night for promotions but when he reached there he was met with protesters chanting "Boycott Teefa In Trouble" instead.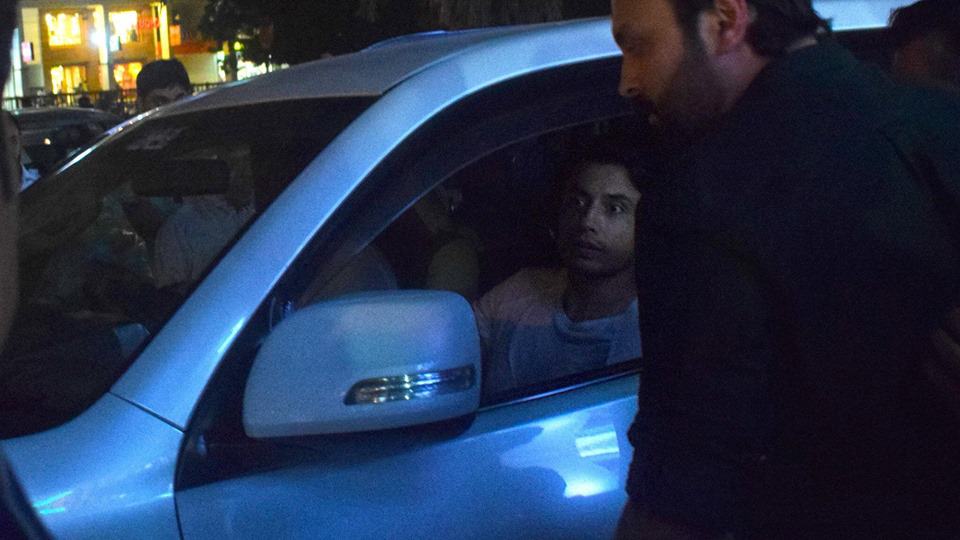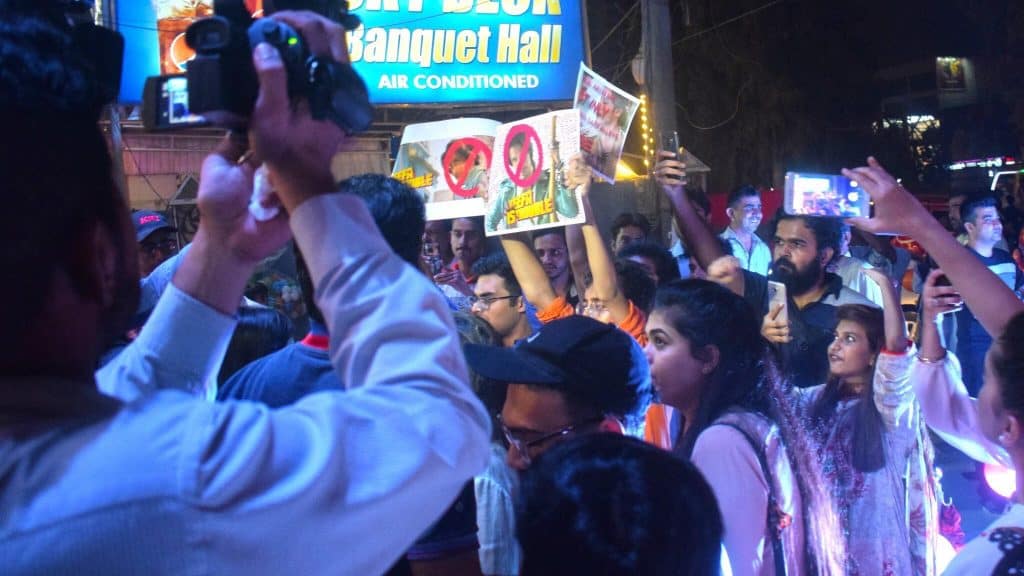 Internet had a field day with Ali Zafar's picture with the shell shocked expression on his face albeit.
The protest last night was not the end of it, Teefa in Trouble was scheduled to premiere tonight and protesters have gathered outside Nueplex as we speak to protest against Ali Zafar.
Happening right now outside Nueplex. pic.twitter.com/sSp8HI21hN

— Faizan. (@merabichrayaar) July 19, 2018
Although nothing has been proved against the actor yet the fact remains that he was accused by Meesha Shafi and seven other women. The case is in court right now as Ali Zafar states he will fight this in the court of law and not on social media.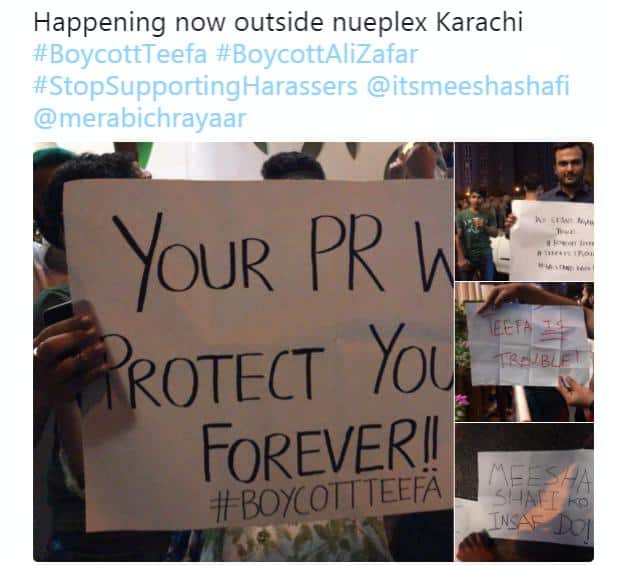 Teefa In Trouble is the most expensive Pakistani movie to date it also happens to be a family project it was co-written by Daniyal Zafar and co-produced by Ayesha Fazli with Ali Zaffar. In the wake of MeToo will Teefa in Trouble do the expected business or not is yet to be seen.
Have anything to add?