Fahad Mustafa is a well-recognized artist who has gained fame and popularity among masses. He has produced drama serials like Jalan and Nand which are highly controversial.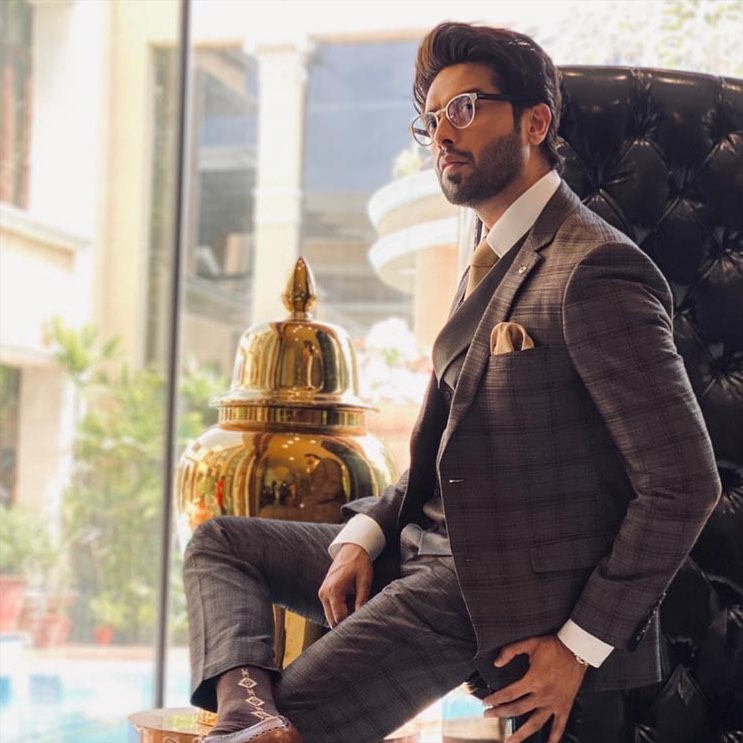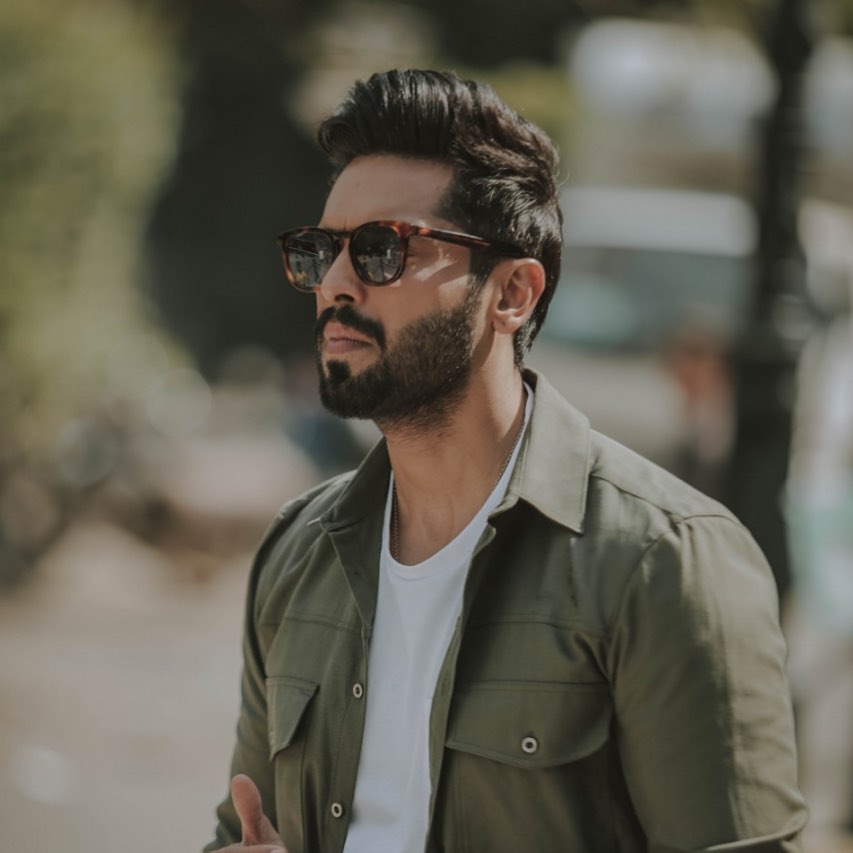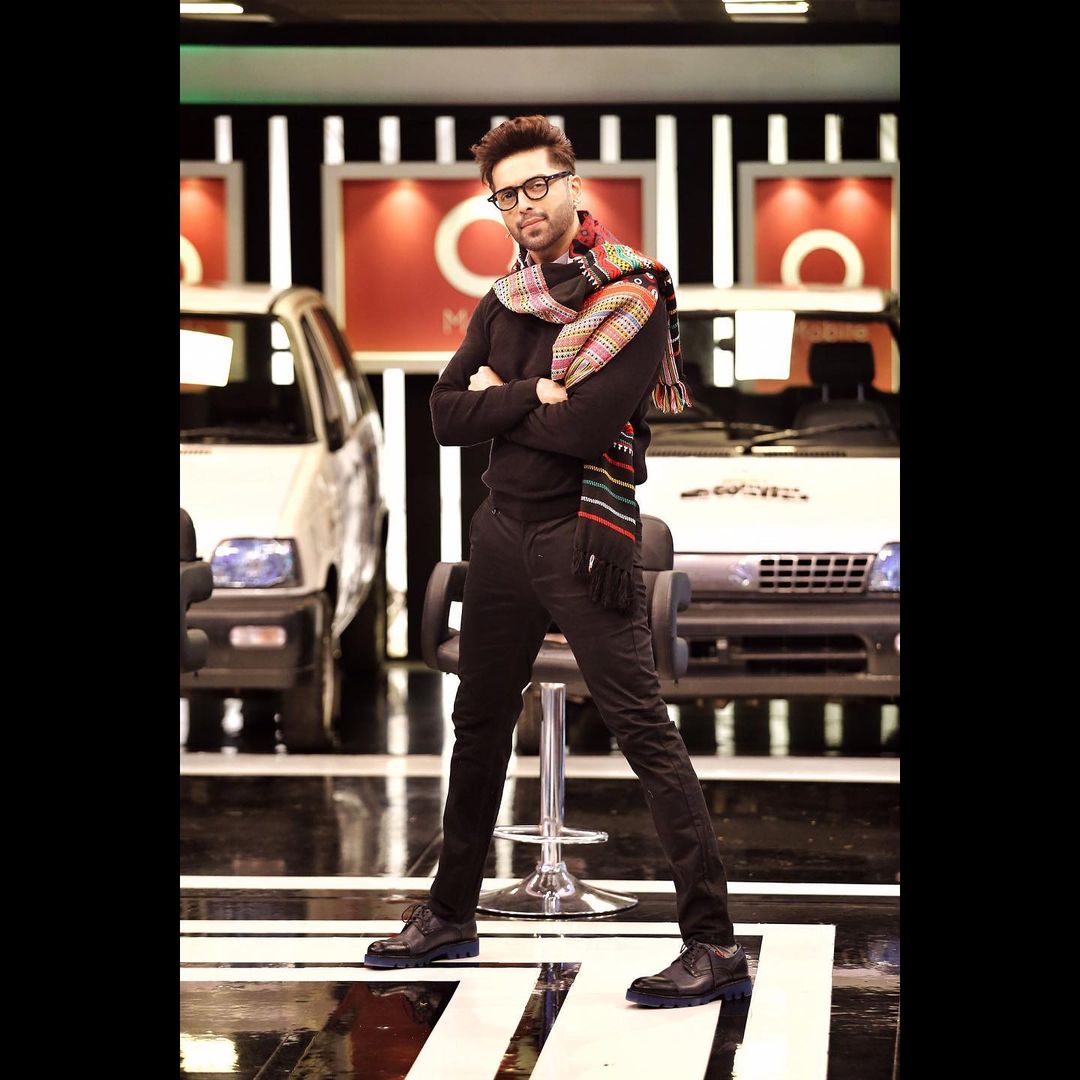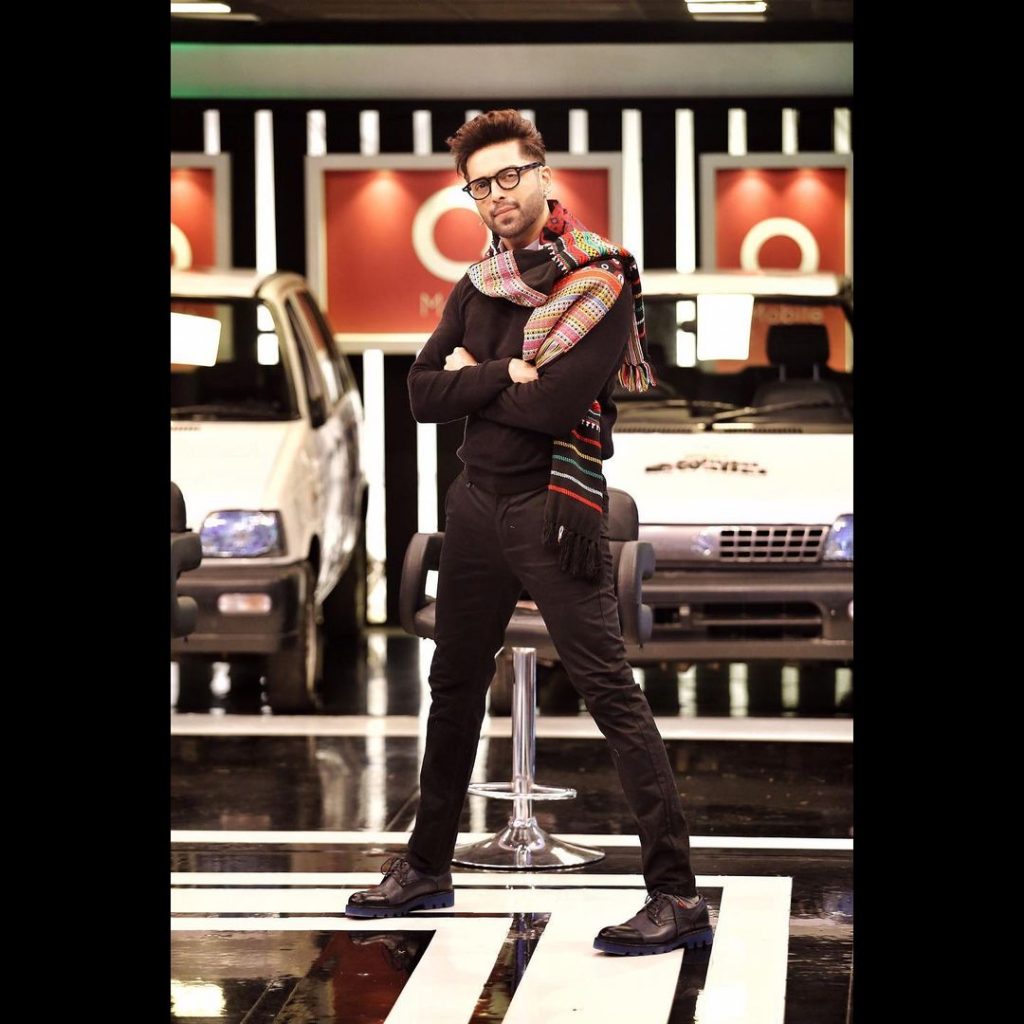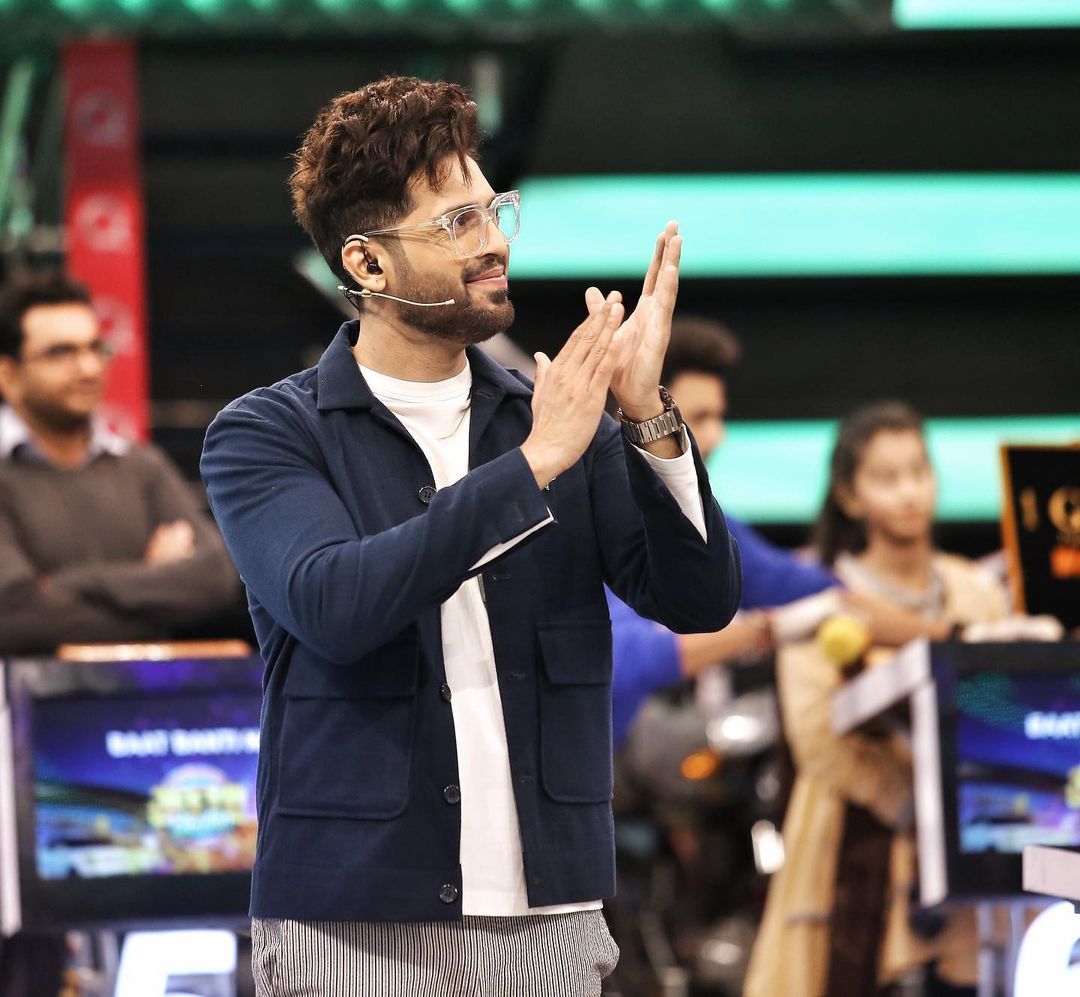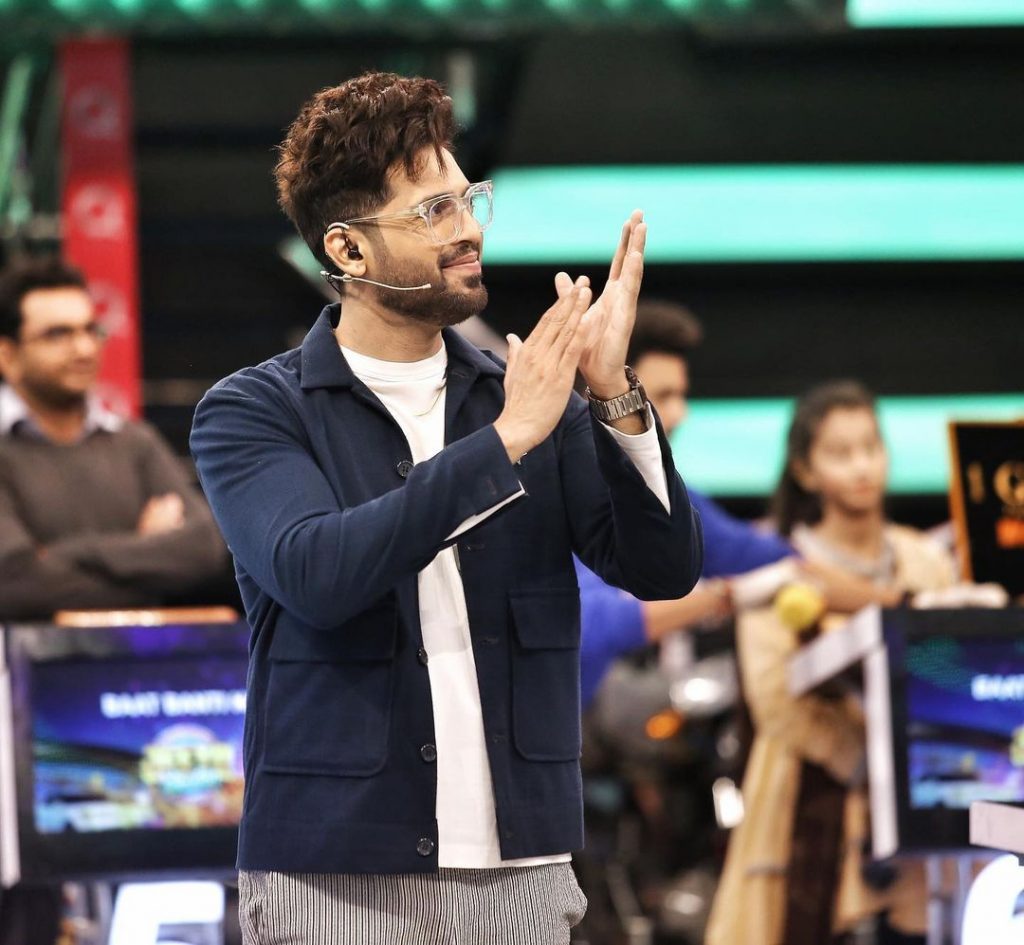 In a recent interview, he talked about how TV is the source of entertainment, not education. He said, "This big misunderstanding that TV will teach everything. No, TV won't teach rather it will entertain. Let's not make it a school like PTV's drama. Pointing out small mistakes is not good if we can keep on doing like this then Anwar Maqsood wouldn't be a legend who bluntly said everything in his time. I believe change is important but let it happen at its own pace."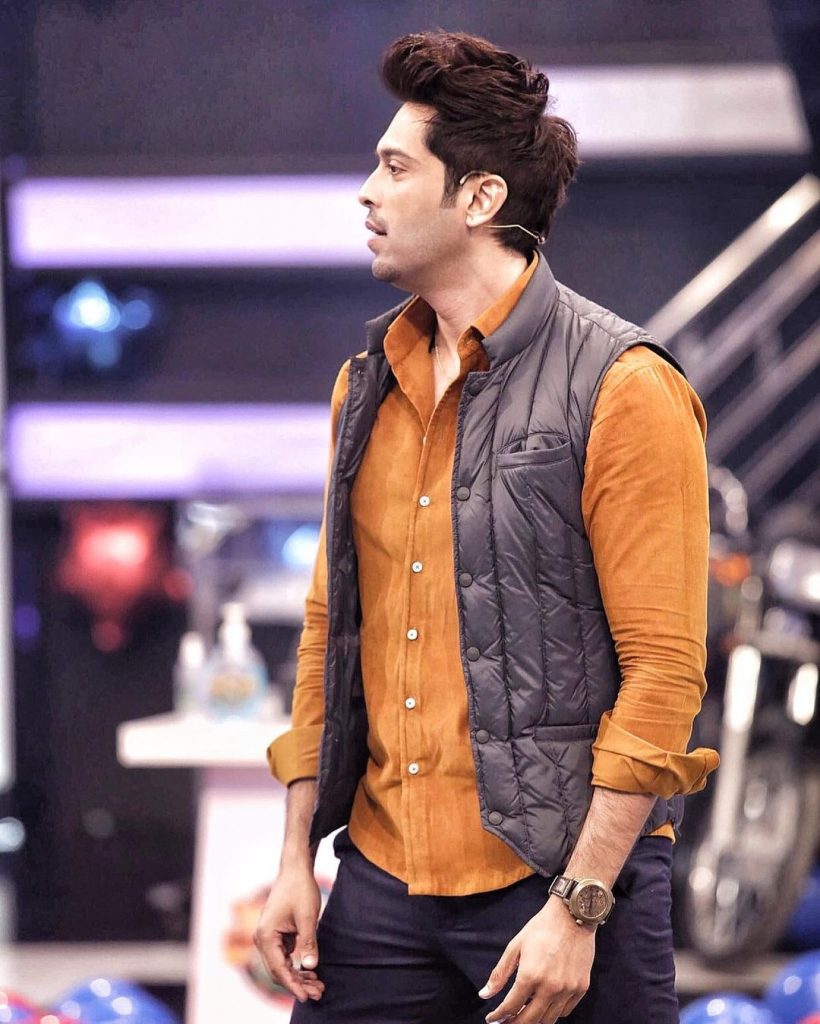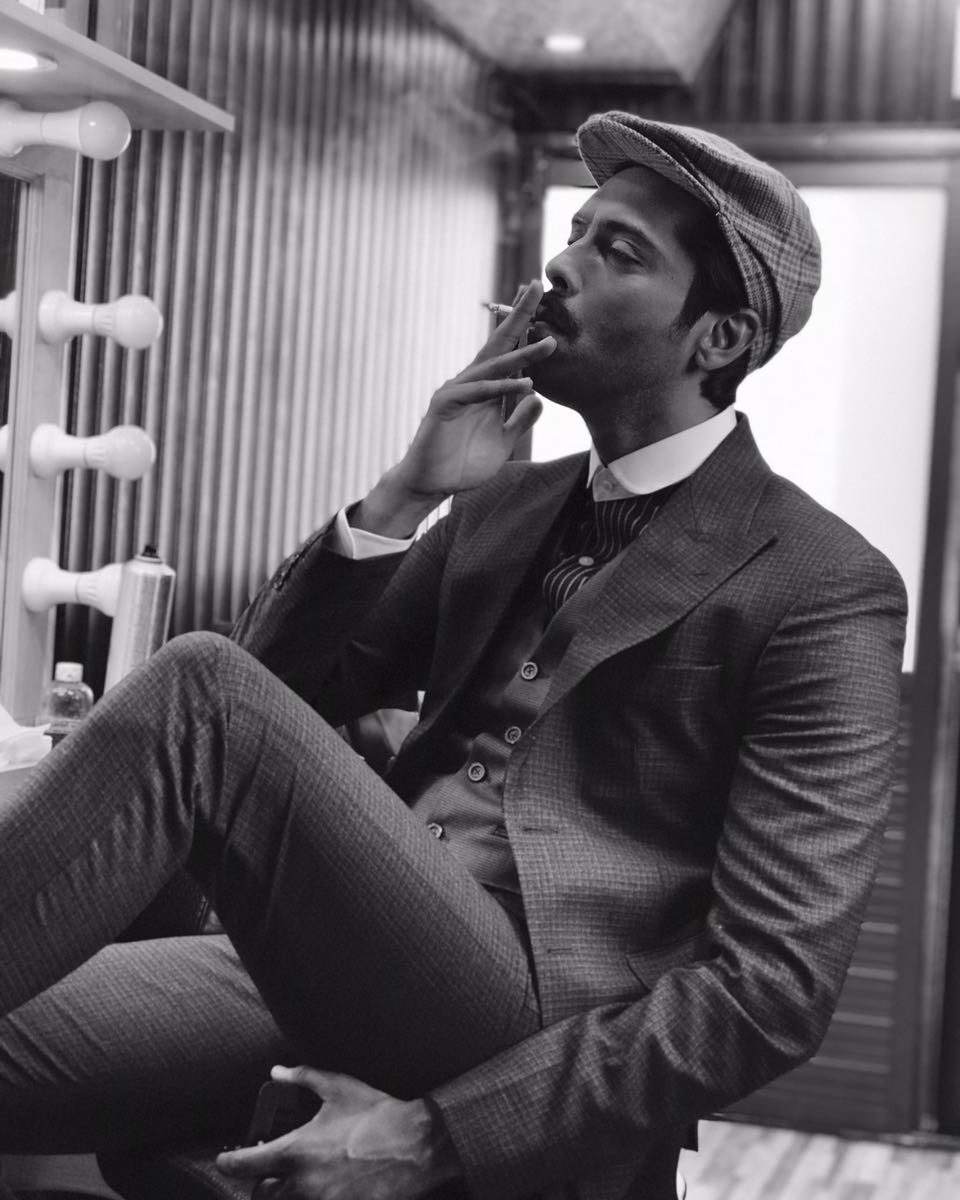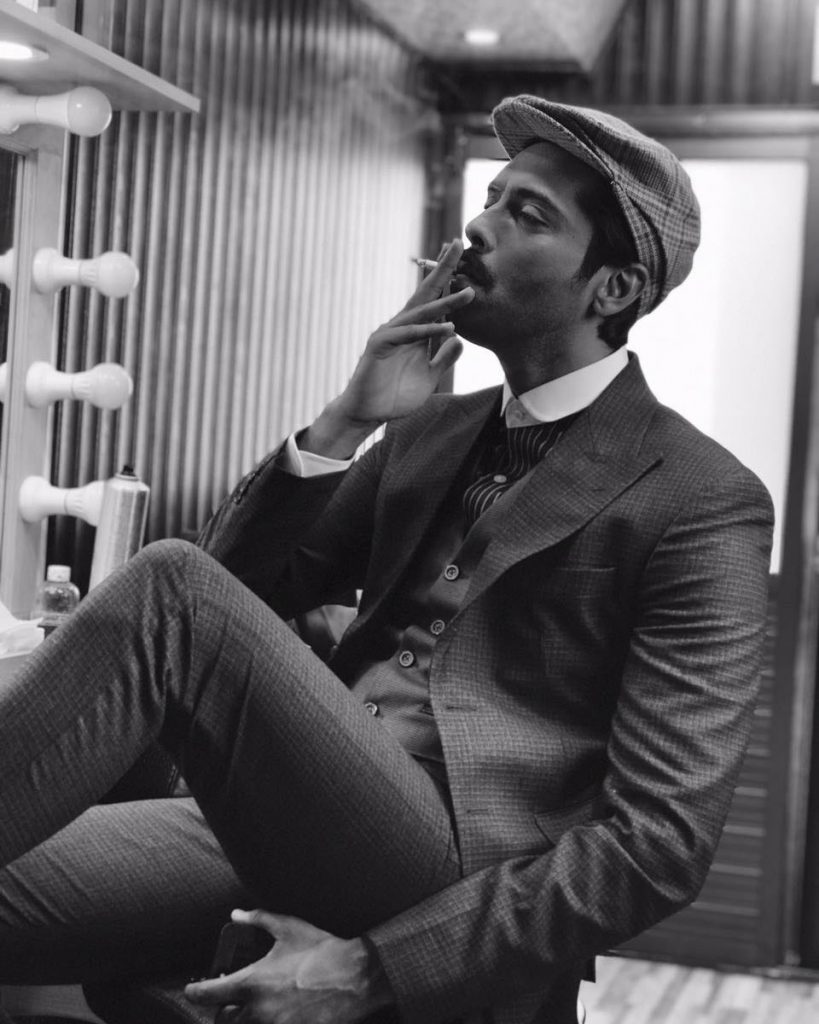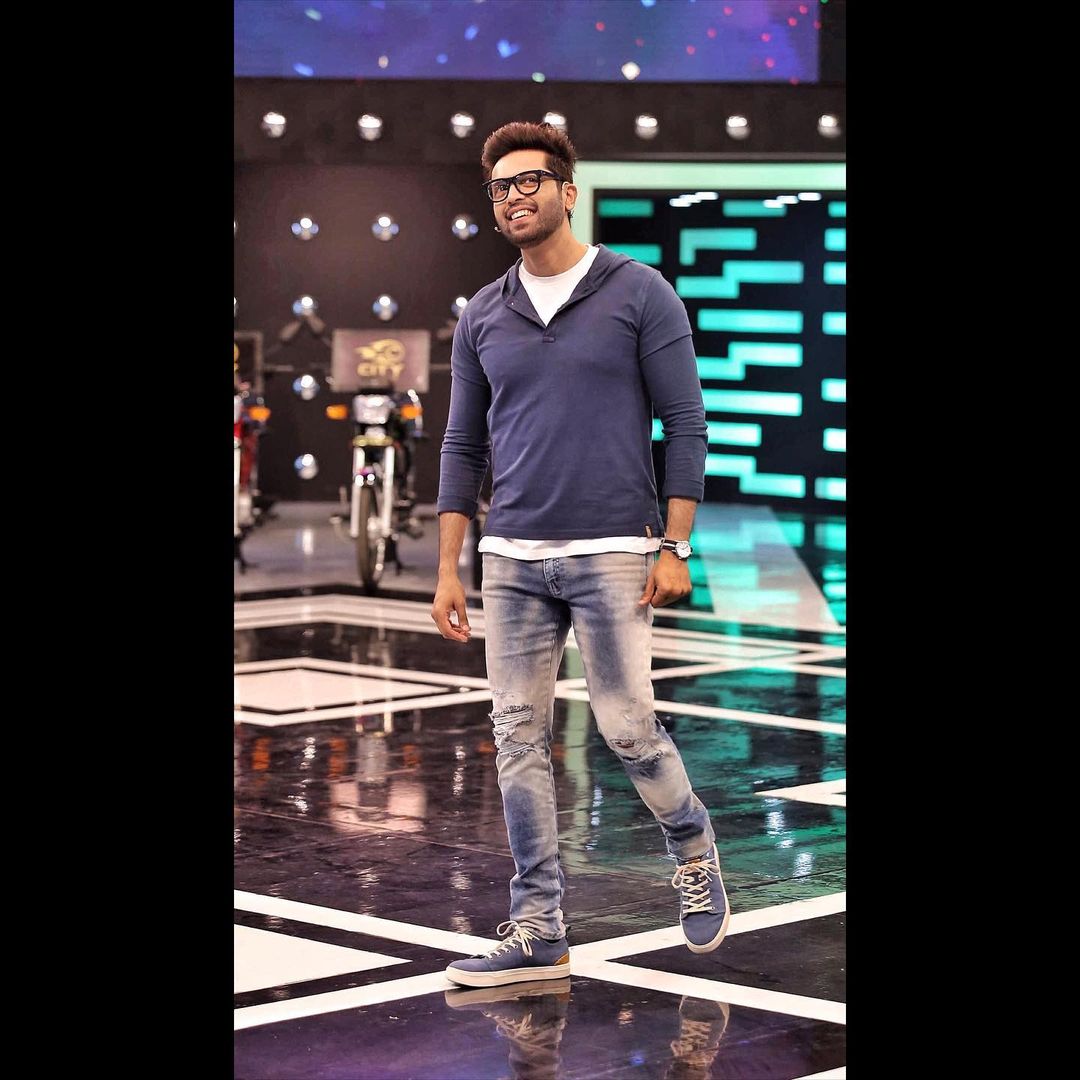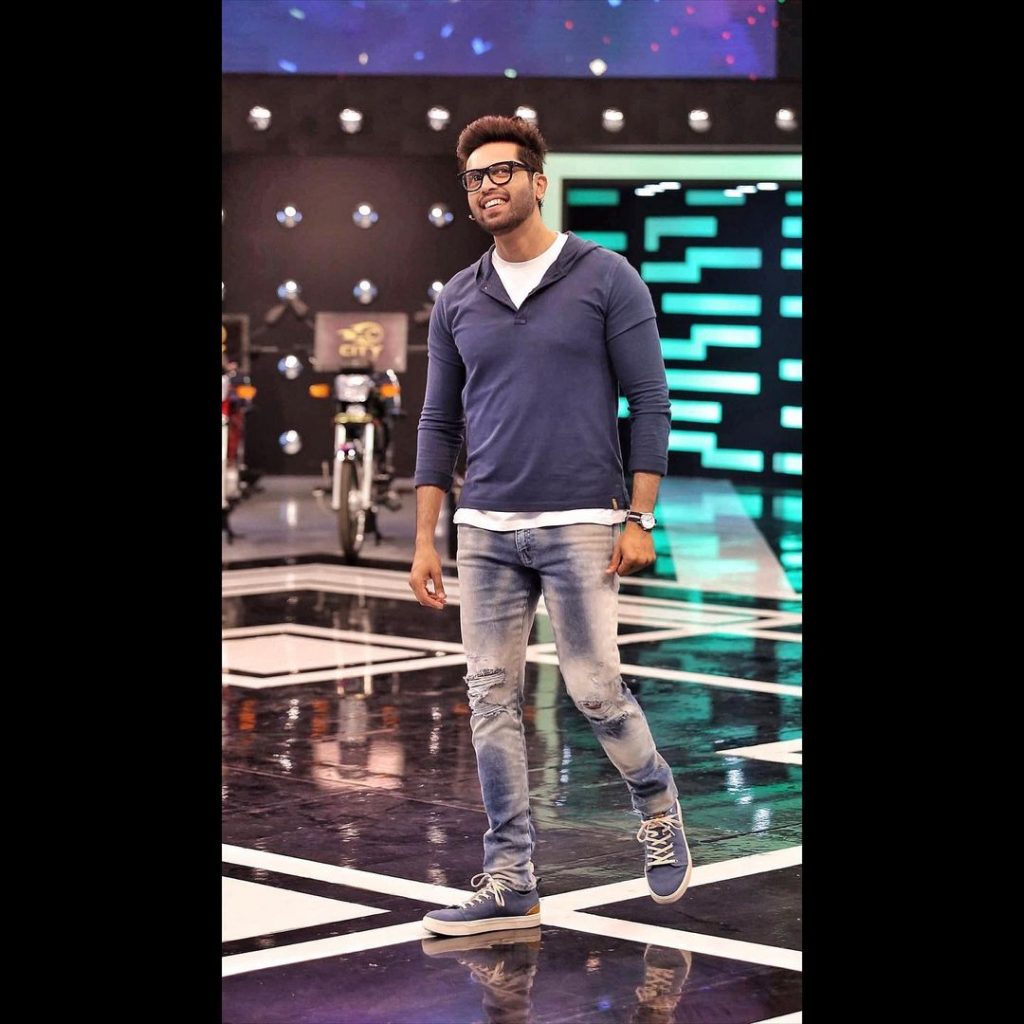 He shared his opinion on Minal Khan who was slapped so many times in Jalan and said, "Its wrong but its not getting normalized because we are not saying that this is right."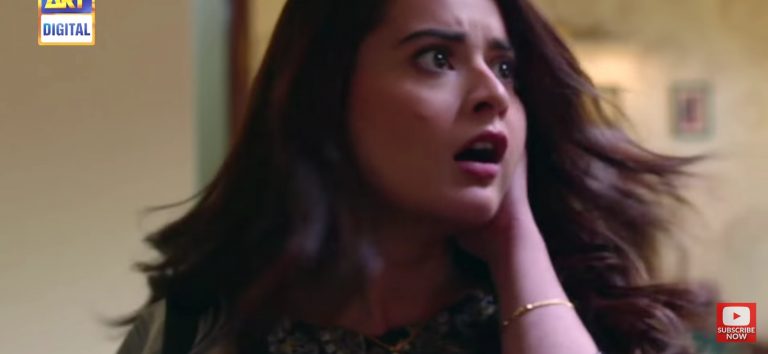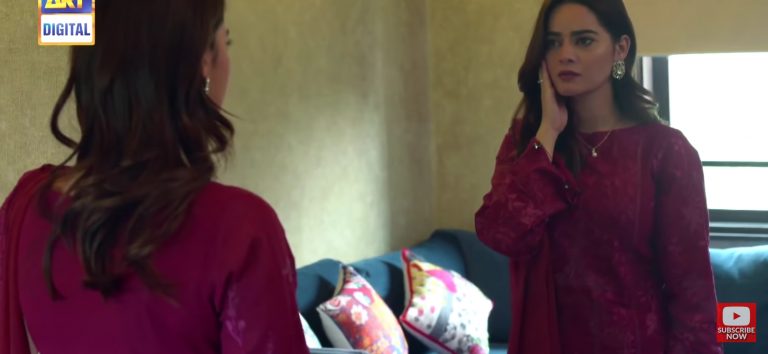 The host interfered and said that the audience wants Nisha to die. On which Fahad Mustafa said, "The audience which is saying this on social media is not even the real audience. The audience has been like this and still, they are like this but now they have a place to say this."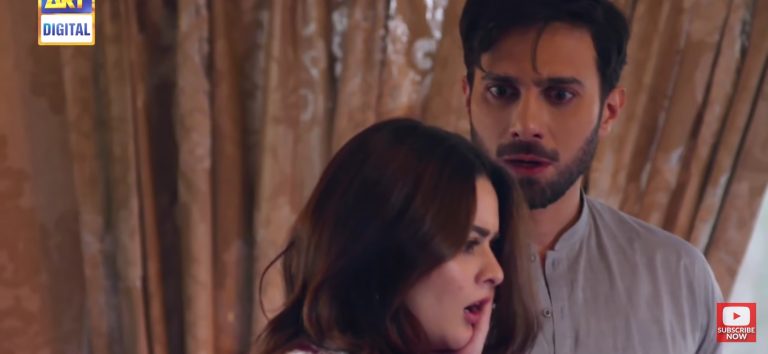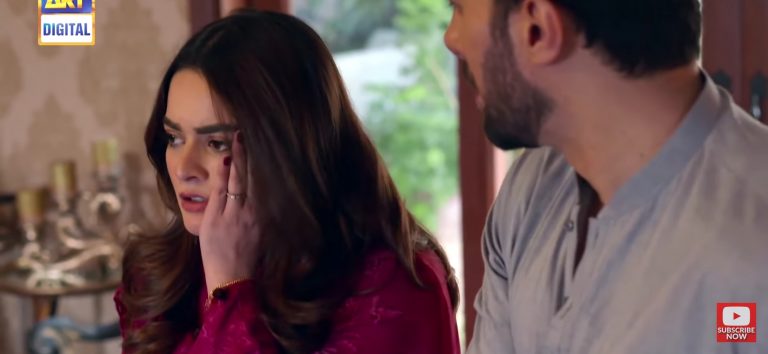 Talking about his responsibility towards the audience, he said, "My only responsibility is to add age limit on the drama. My kids and I have different Netflix and this is important."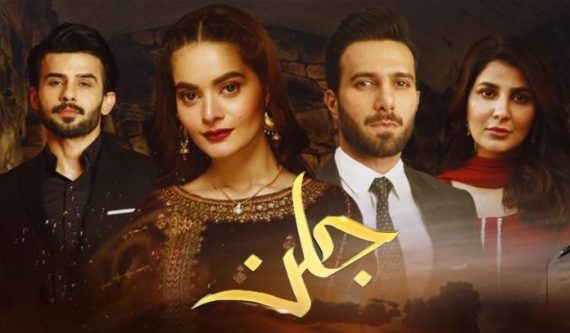 "All the kids have Instagram, Facebook, Twitter, TikTok and Jalan is the last thing we should talk about. So only television is not everything but the big problem is the cell phone," he added.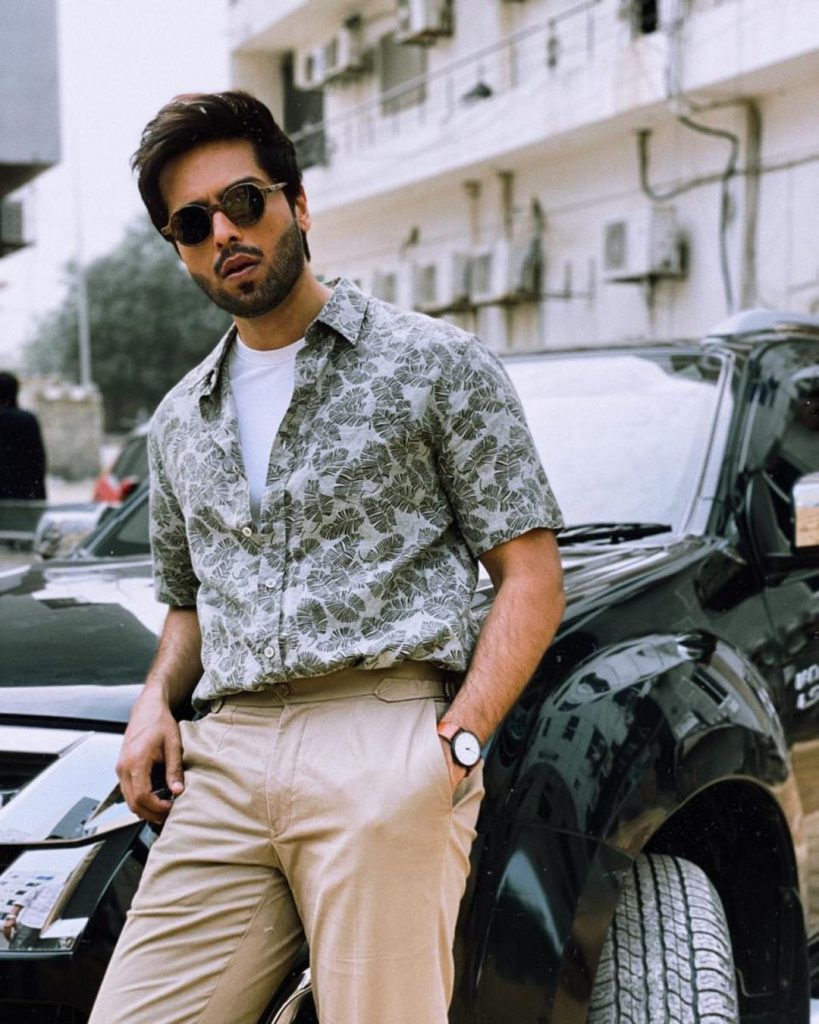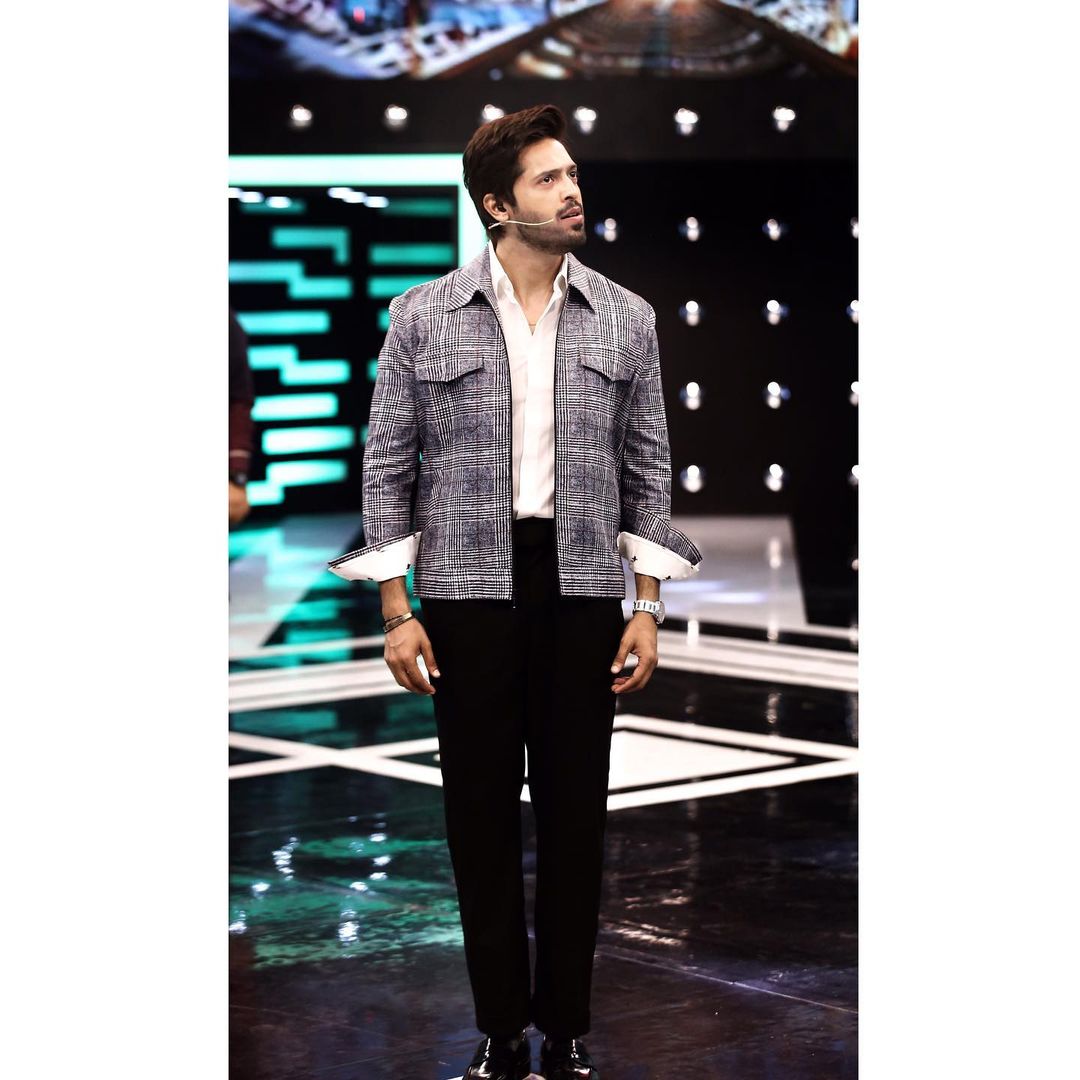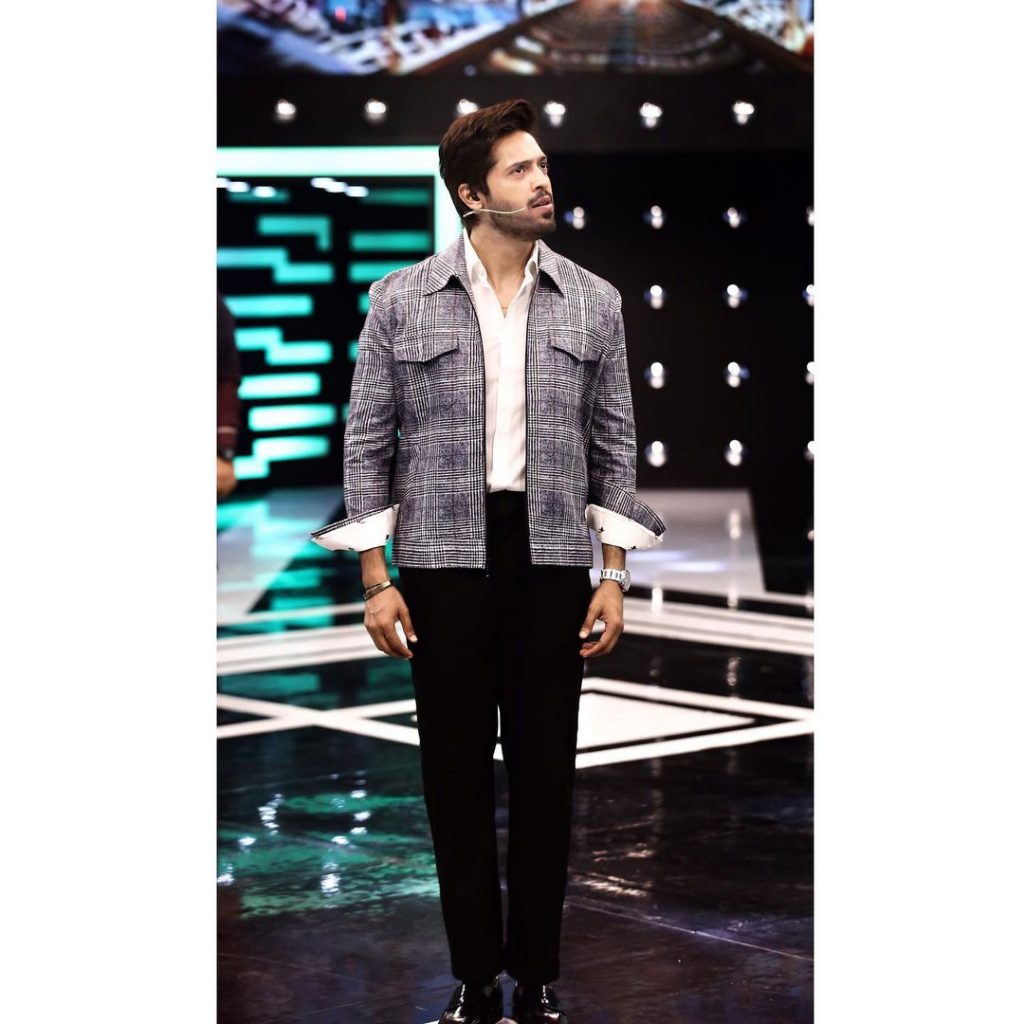 Here is the interview clip!
Public reacted angrily after Fahad Mustafa's opinion on how TV is not the main source of influencing society and his support for controversial dramas made everyone angry and people bashed him.
Here are the comments, check out!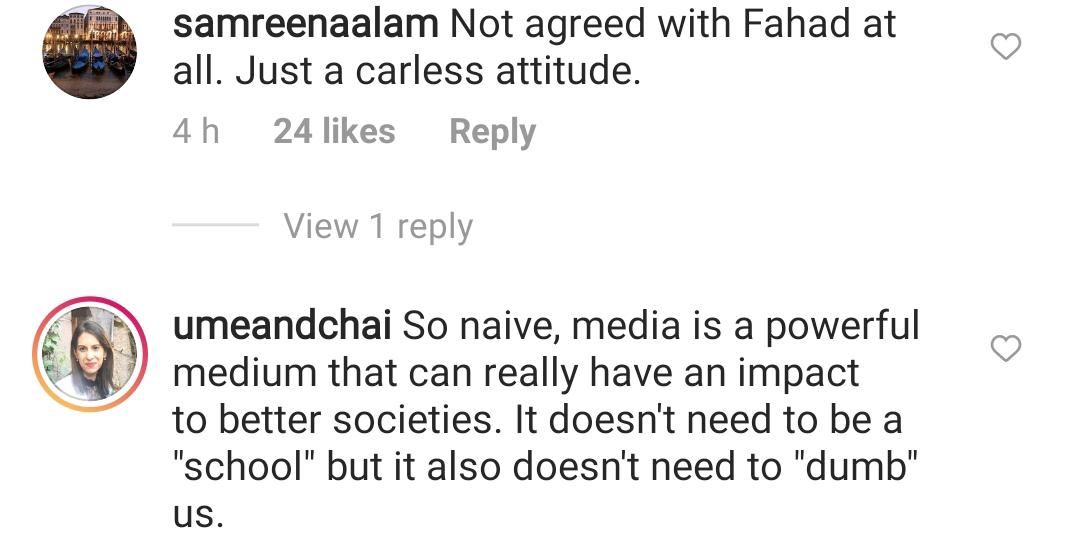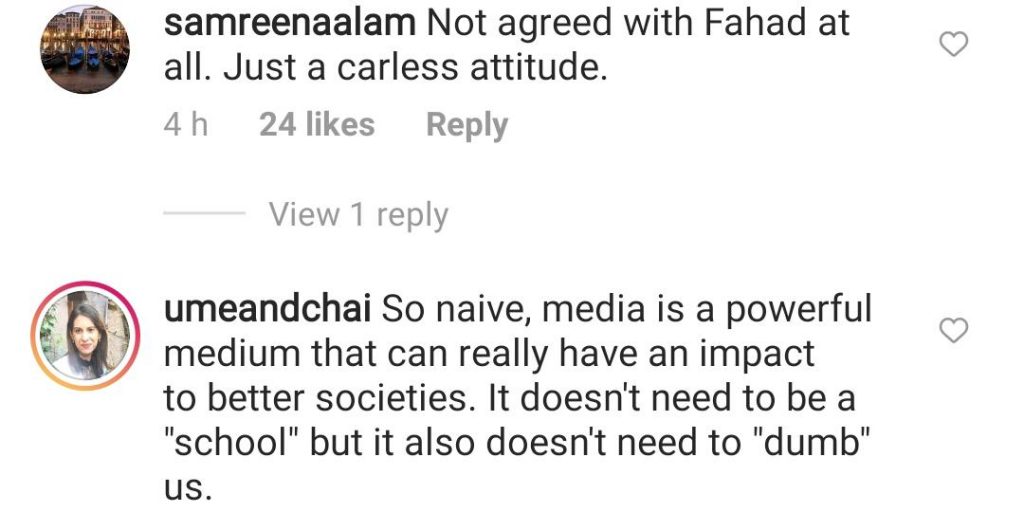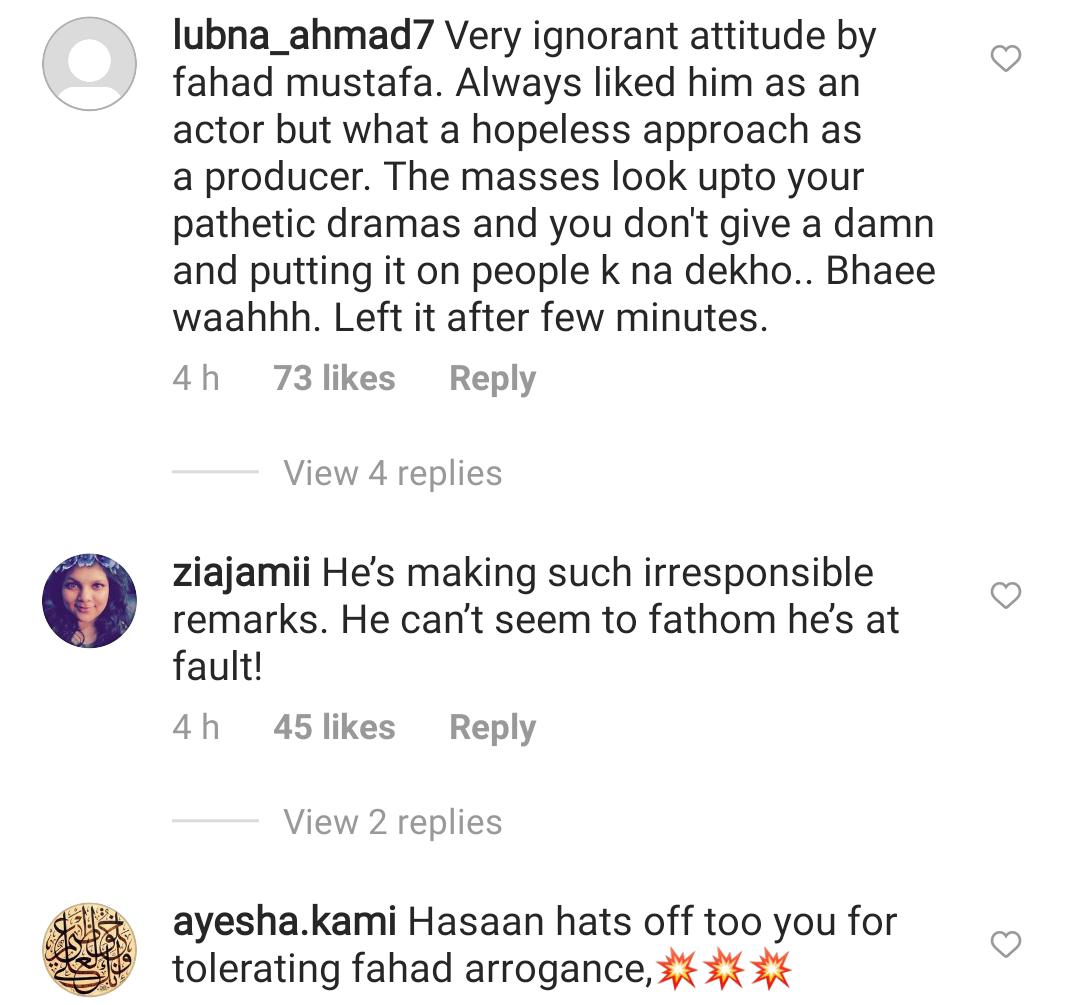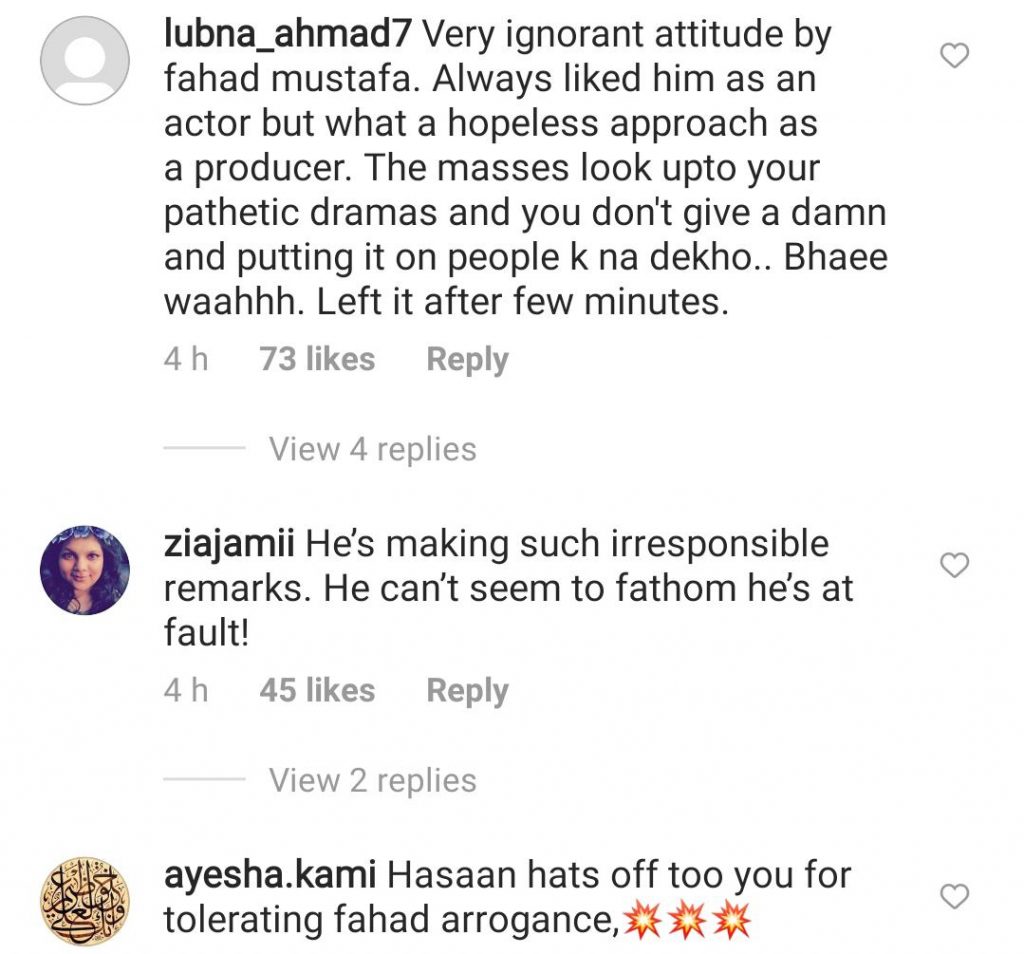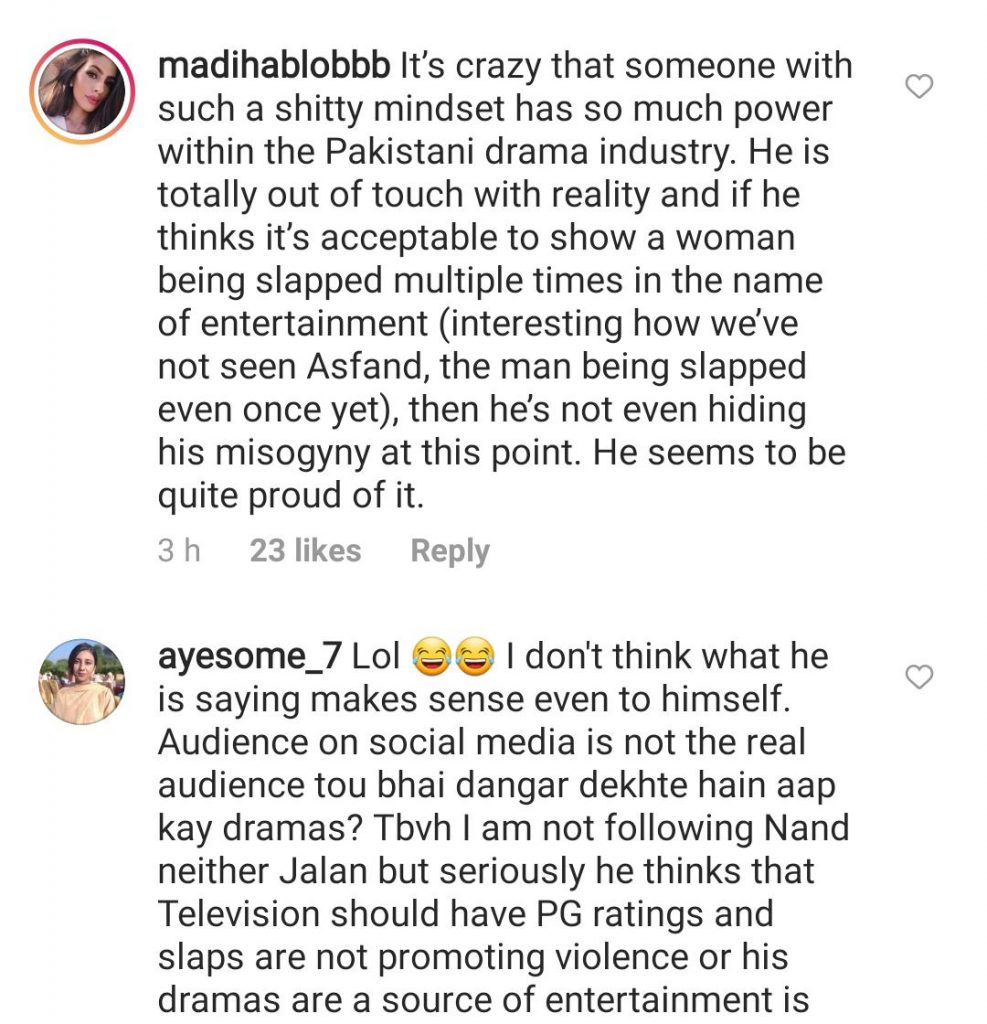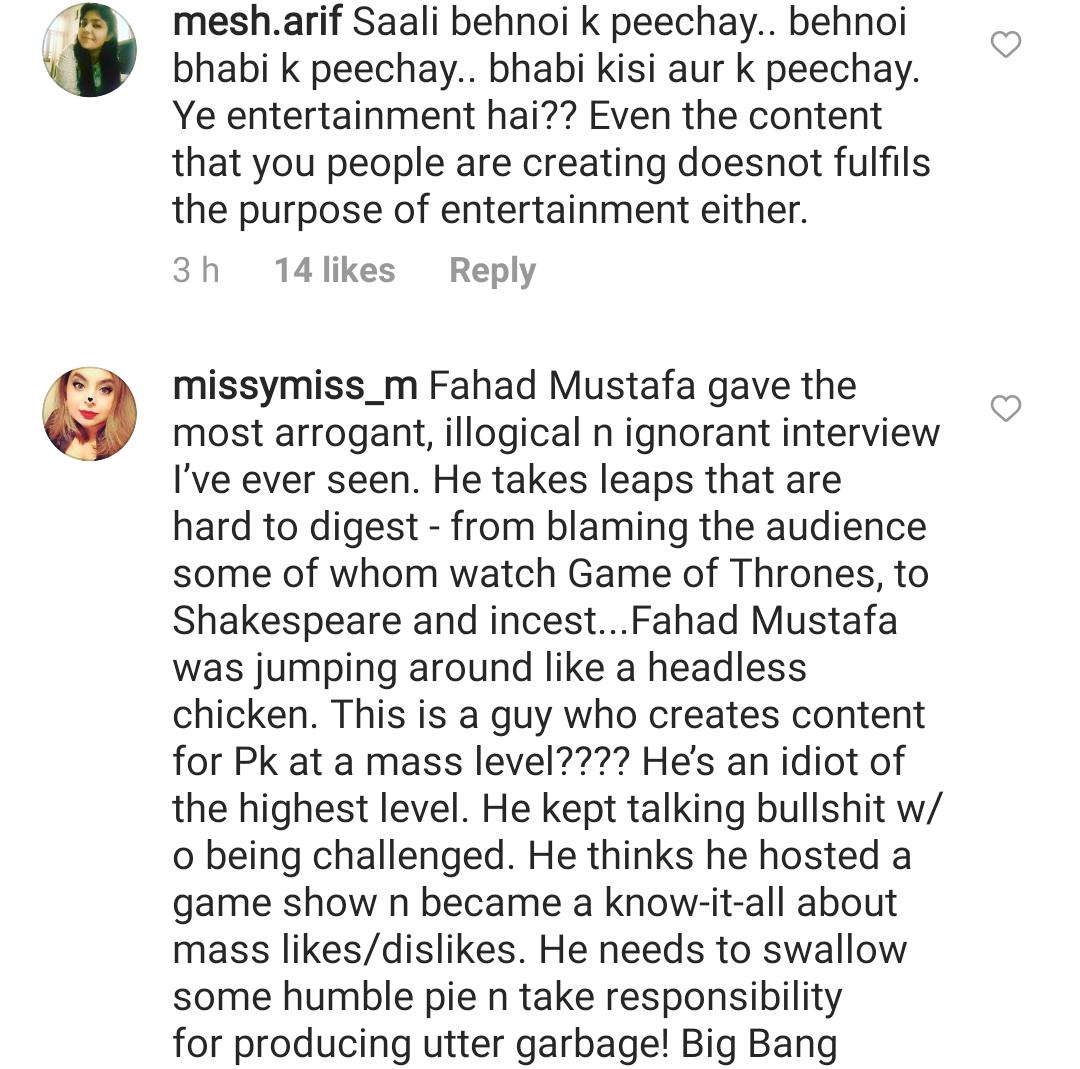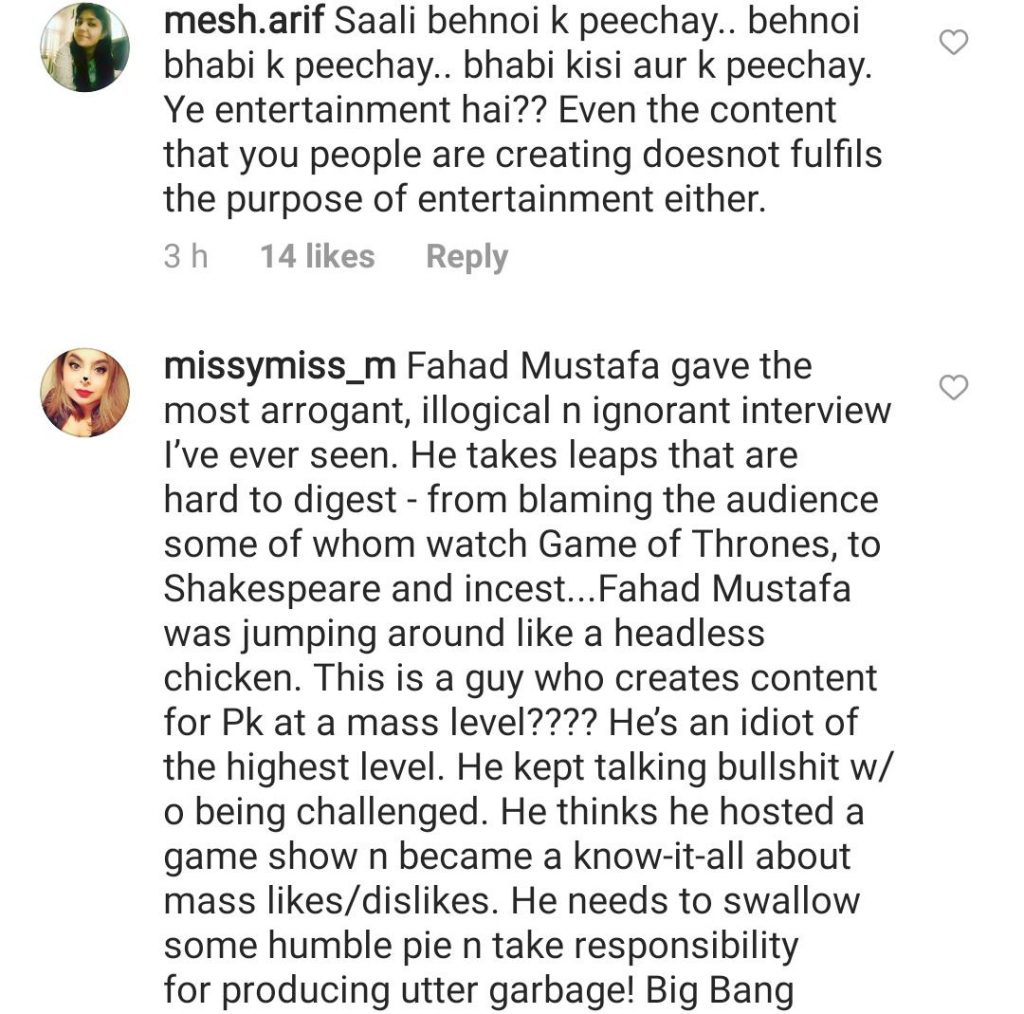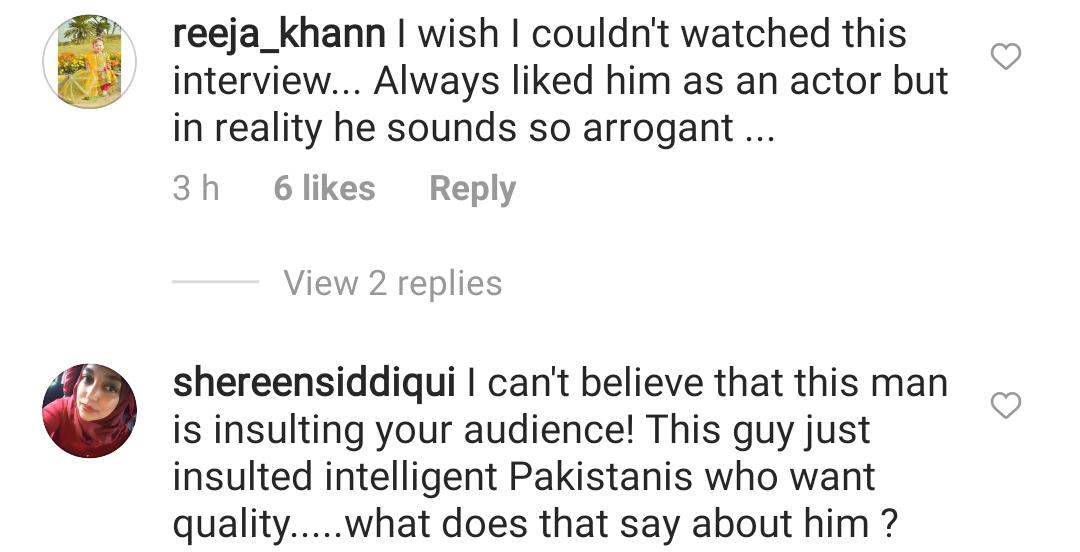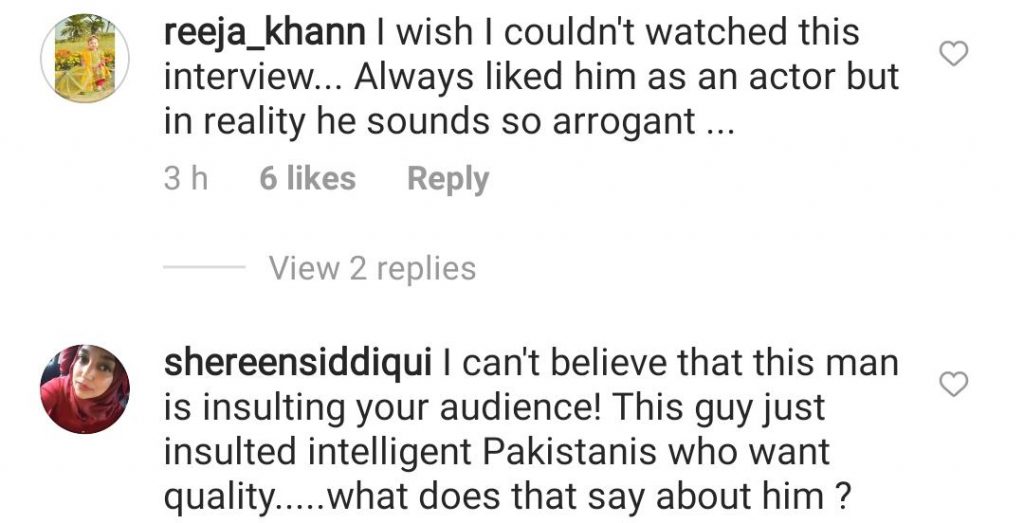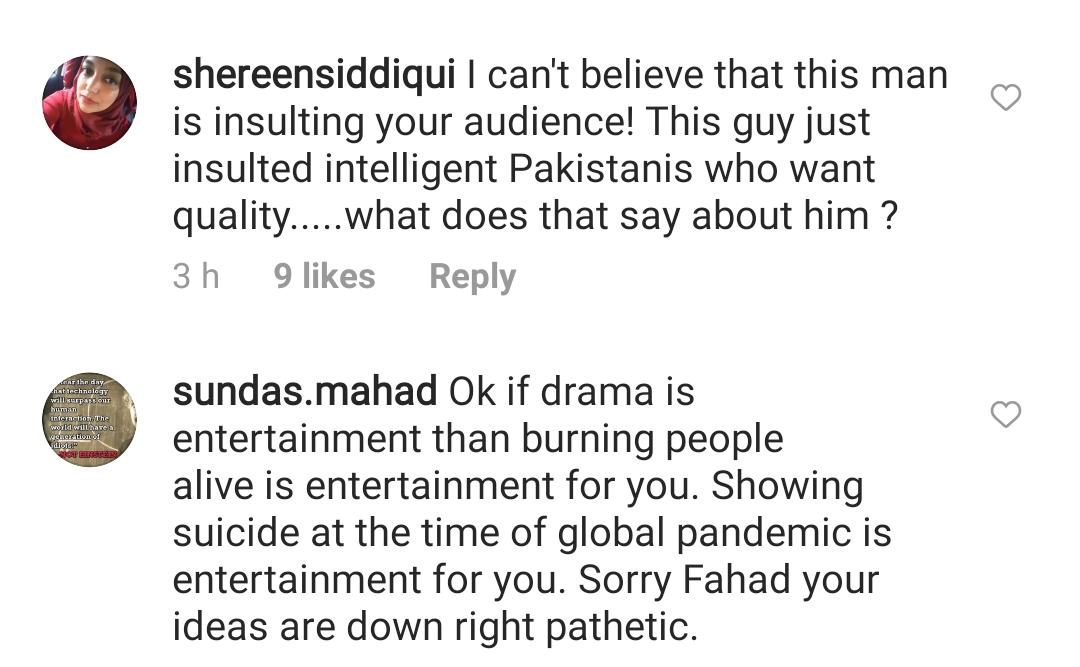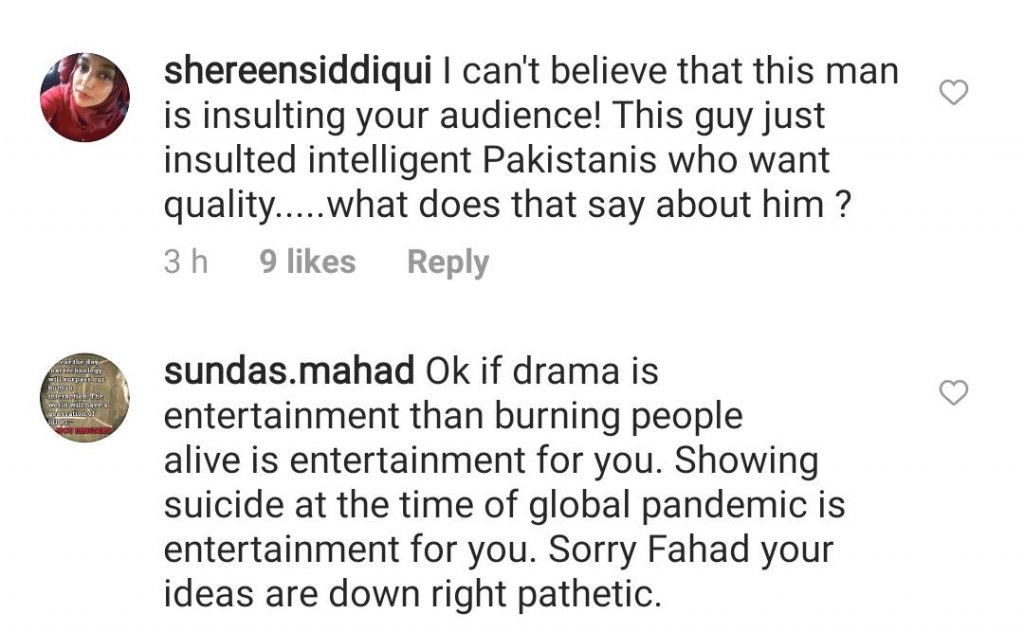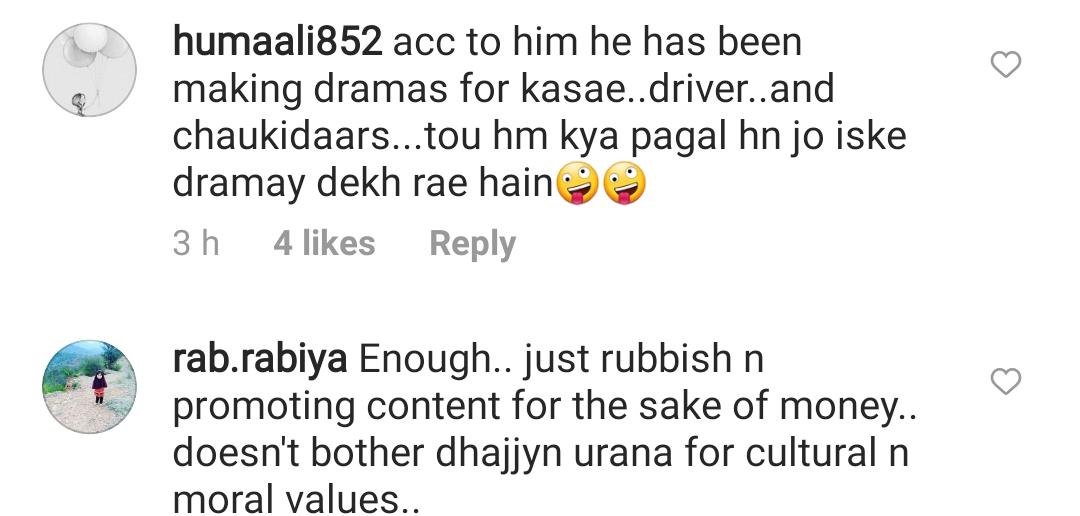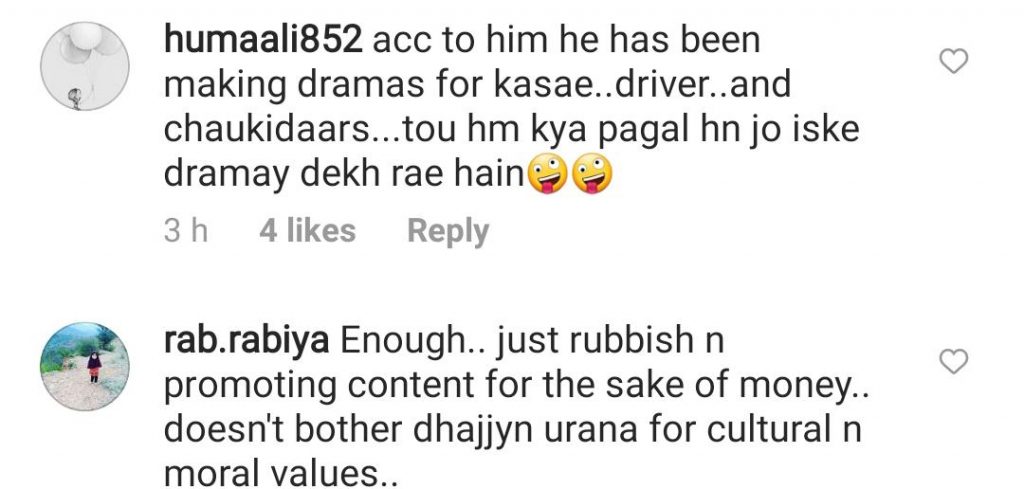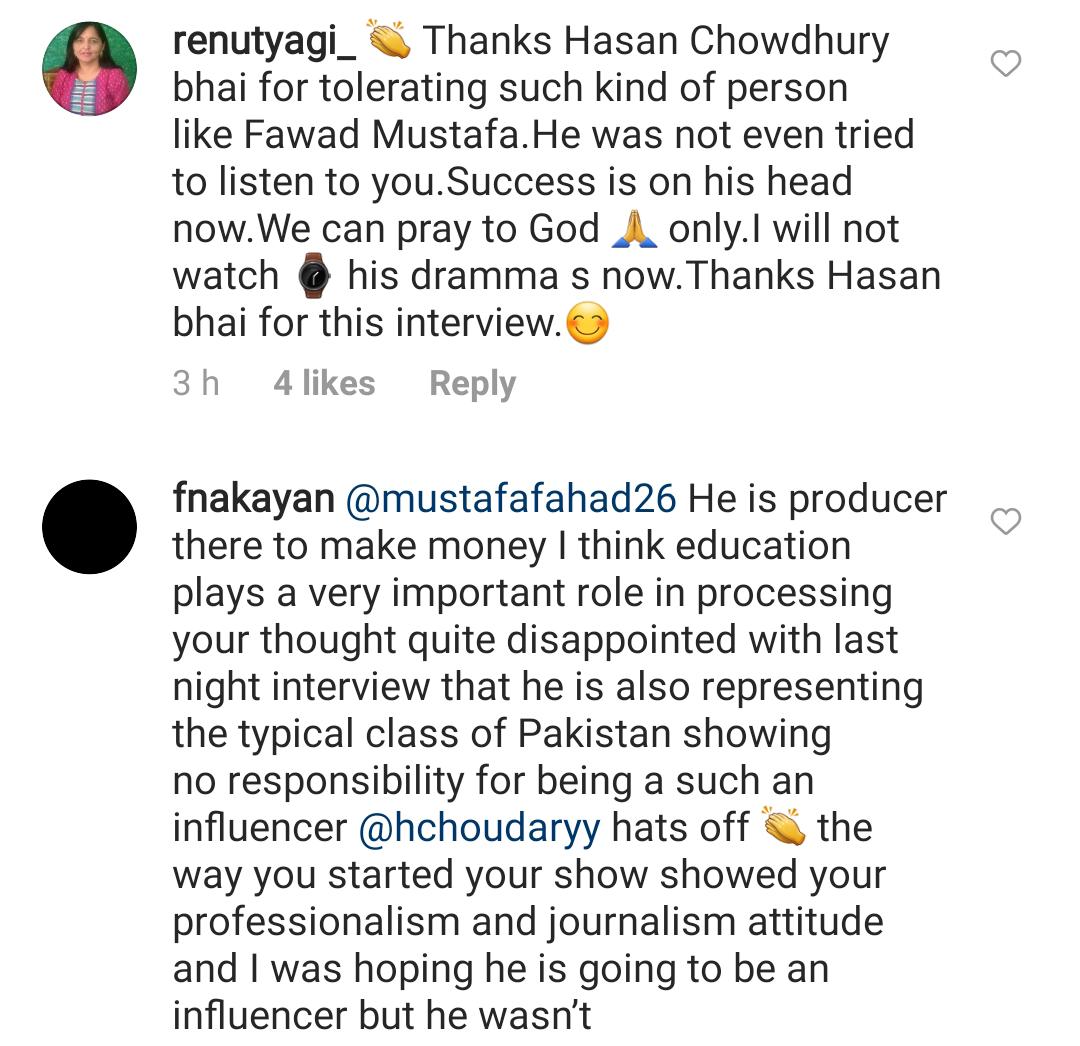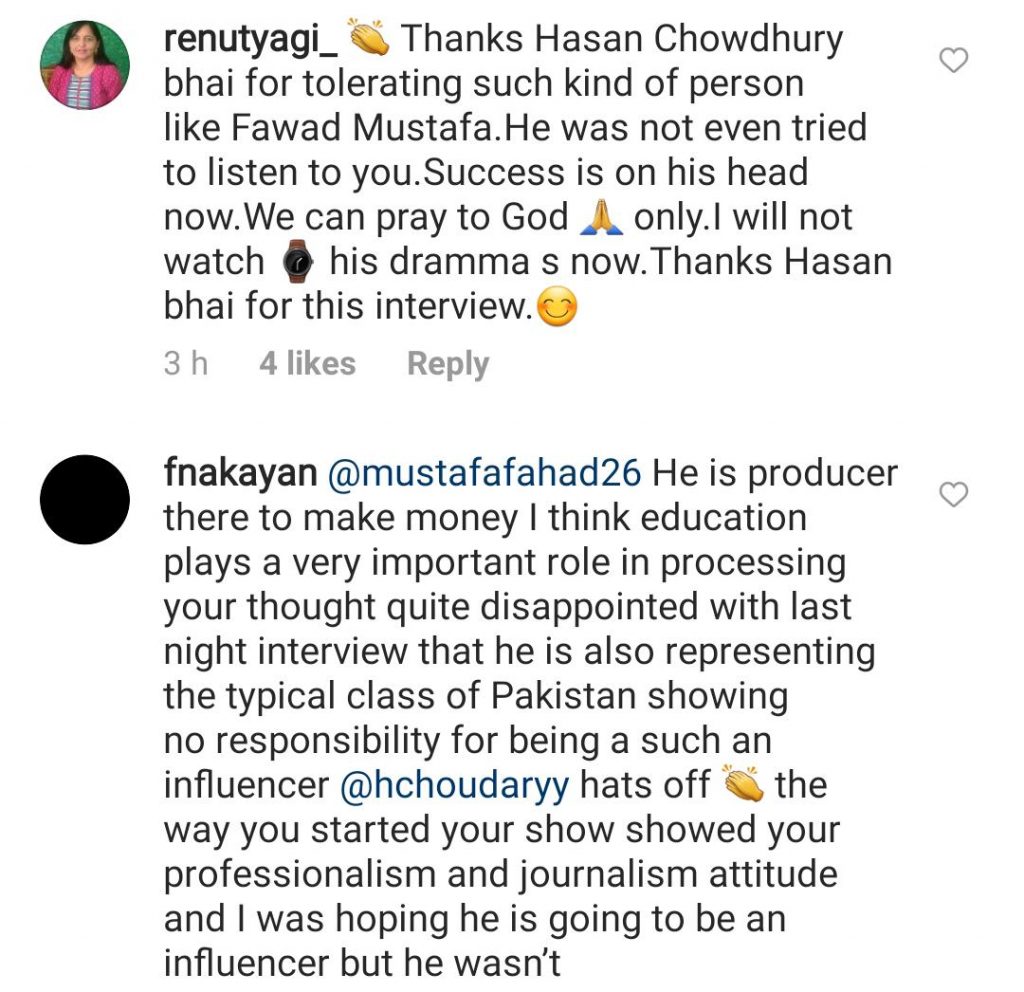 What are your views on Fahad Mustafa's statement? Share with us.