A fifteen minutes long prologue of the most talked about upcoming web-series based on Fatima Jinnah has just been released on 14th of August by the makers of the series. Well, the series is the current talk of the town ever since the first look of the series was dropped which features Sajal Aly, Sundas Farhan & Summiya Mumtaz as Fatima Jinnah. The upcoming web-series will be based the life of Madar e Millat Fatima Jinnah from different eras of her childhood to old age. There will be three short seasons of the series.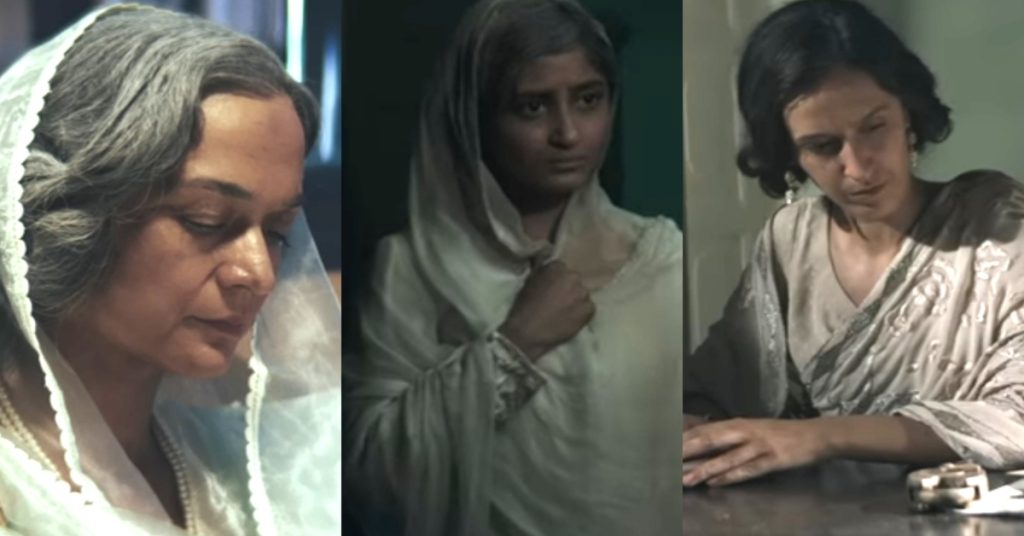 The series is in pre-production phase. The cast of the series depicts the big names including Sajal Aly and Samiya Mumtaz to represent Madar E Millat in different eras of her life. The series on Madar E Millat Fatima Jinnah is the latest talk of the town because of the strong historical stature of Fatima Jinnah. The upcoming series will be based on the three seasons. The series will feature the life span of Madar e Millat Fatima Jinnah which will include pre-partition, Partition & post-partition era. Fans are saying that the series seems fantastic and they are looking forward to watch this series for sure. Fans praised all the three actors and said that they have done phenomenal job. The loved the amazing performers and applauded their apt expressions, speech style and movements, fans said that each detailing of the show tells that it's a pitch perfect project. They loved the scenes of the train, they said that the scenes are horrific and they have been depicted well in detail. Have a look at the prologue of the series.
Well, latest prologue of the series was applauded by the fans and they are saying that the production value of the project seems to be top-notch and up to the mark, they said that the web series should be on Netflix. Fan loved the par excellence performances of the the actors including Sajal, Sundas Farhan and Samiya Mumtaz. They said that good actors always make a project worth watching. Fans said that the expressions and the direction is top class and can be compared to any international web series. They said that the story of Fatima Jinnah is so powerful and extraordinary that it should be told and it should be narrated with complete justice. Fans are too happy after watching the excellent piece of art. Have a look at the comments.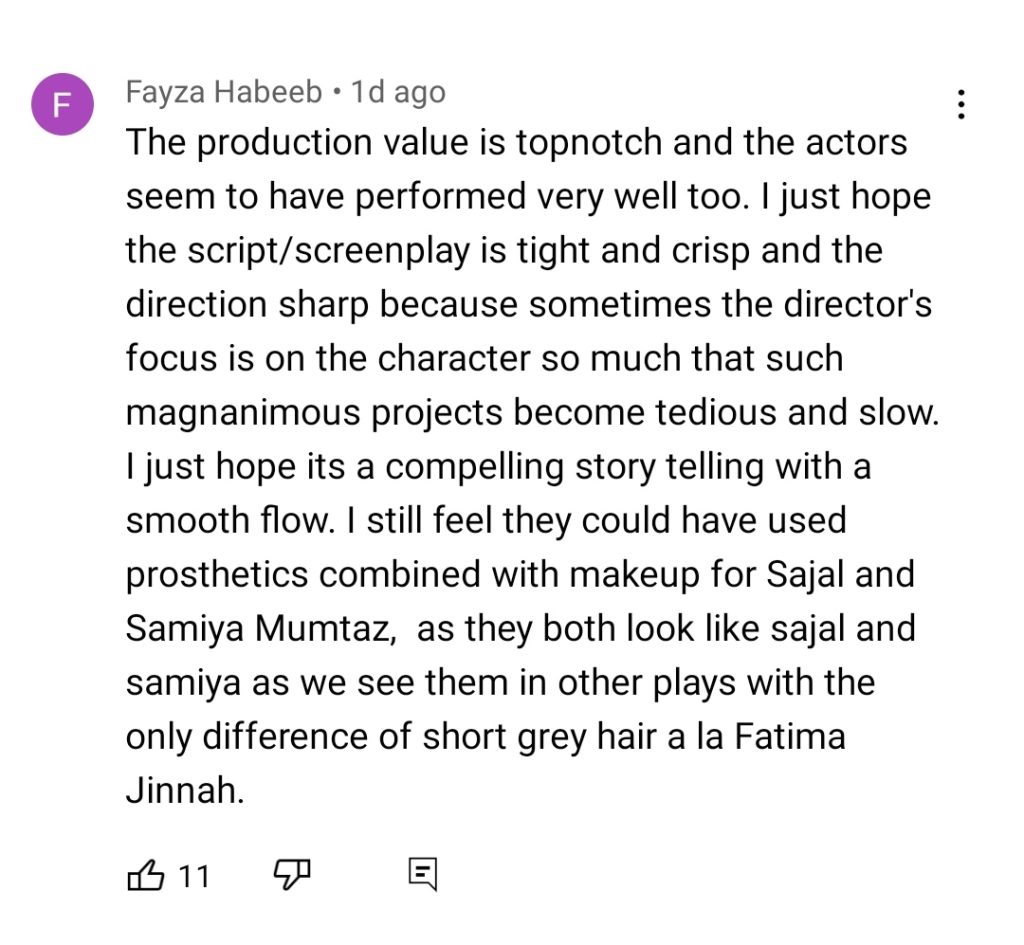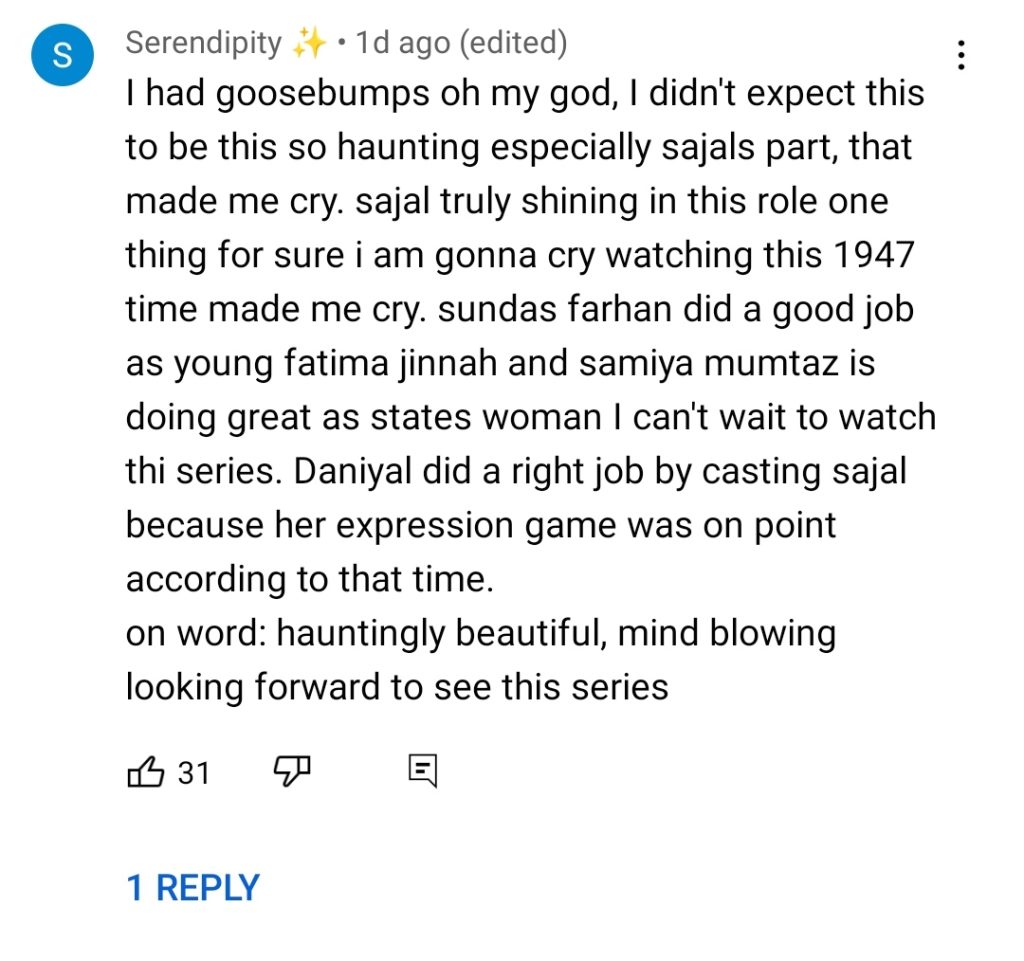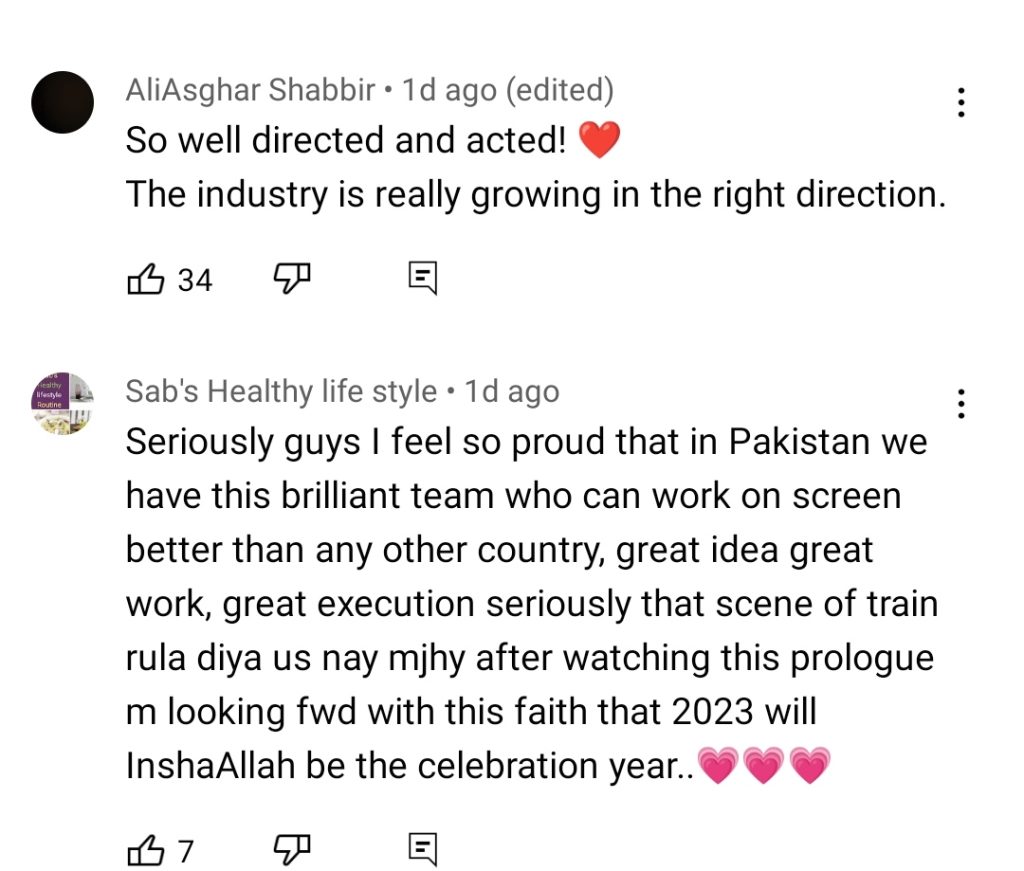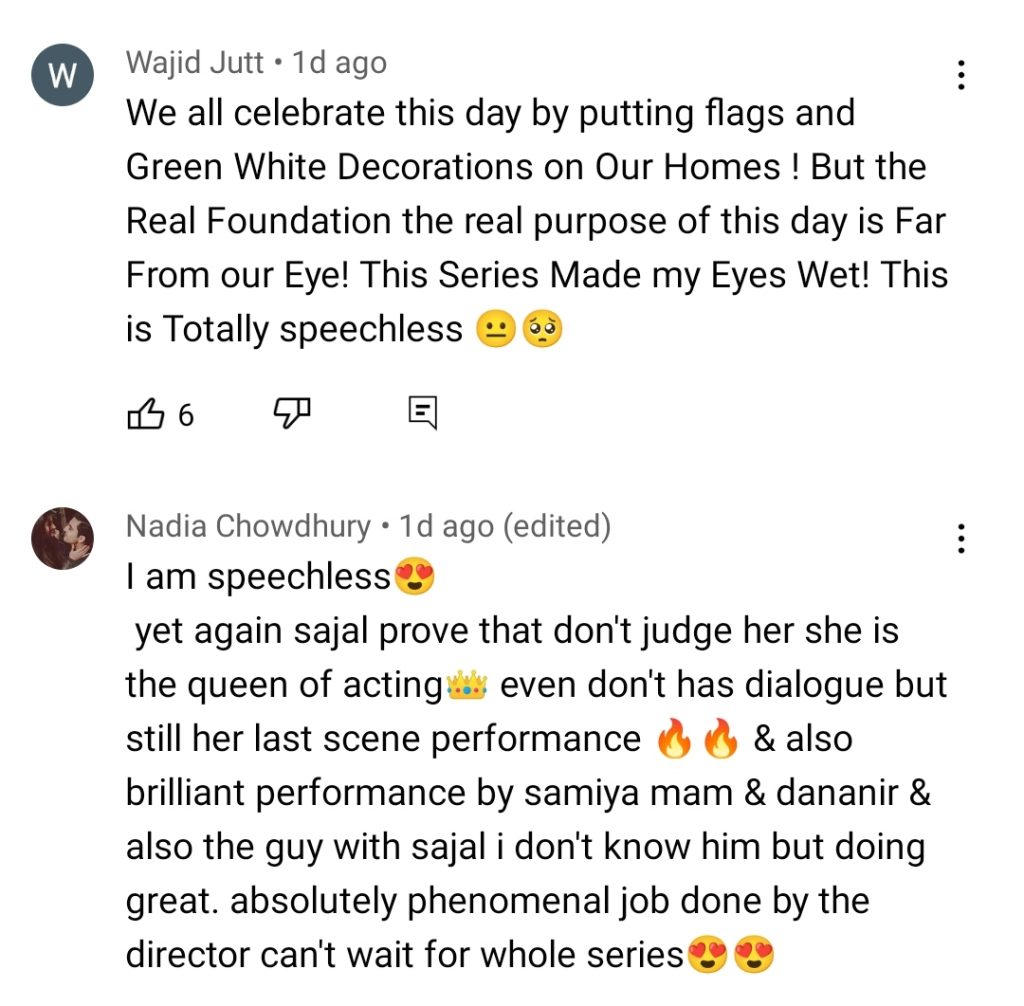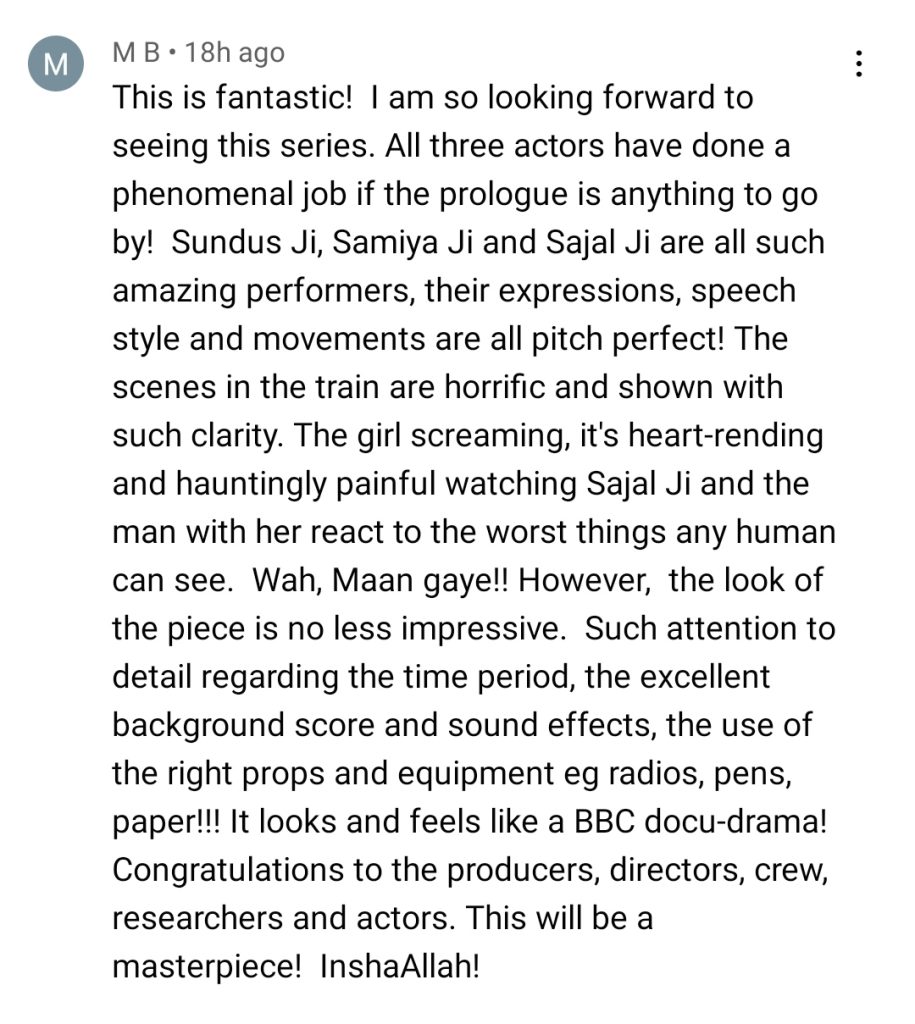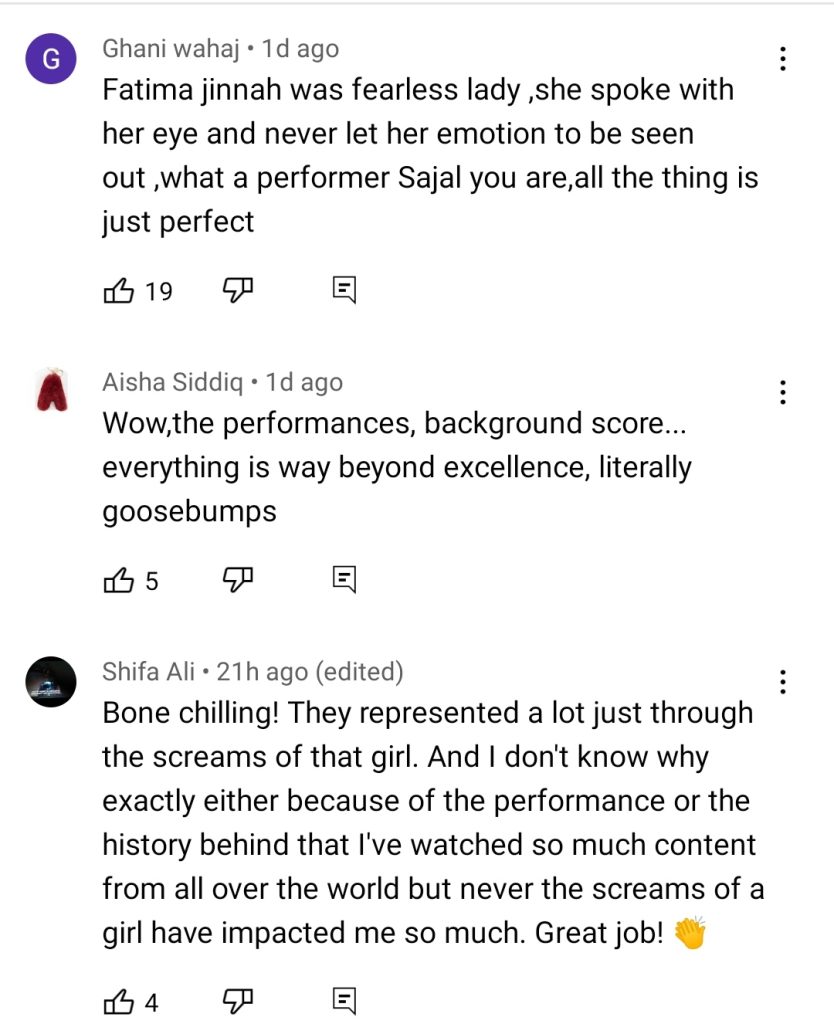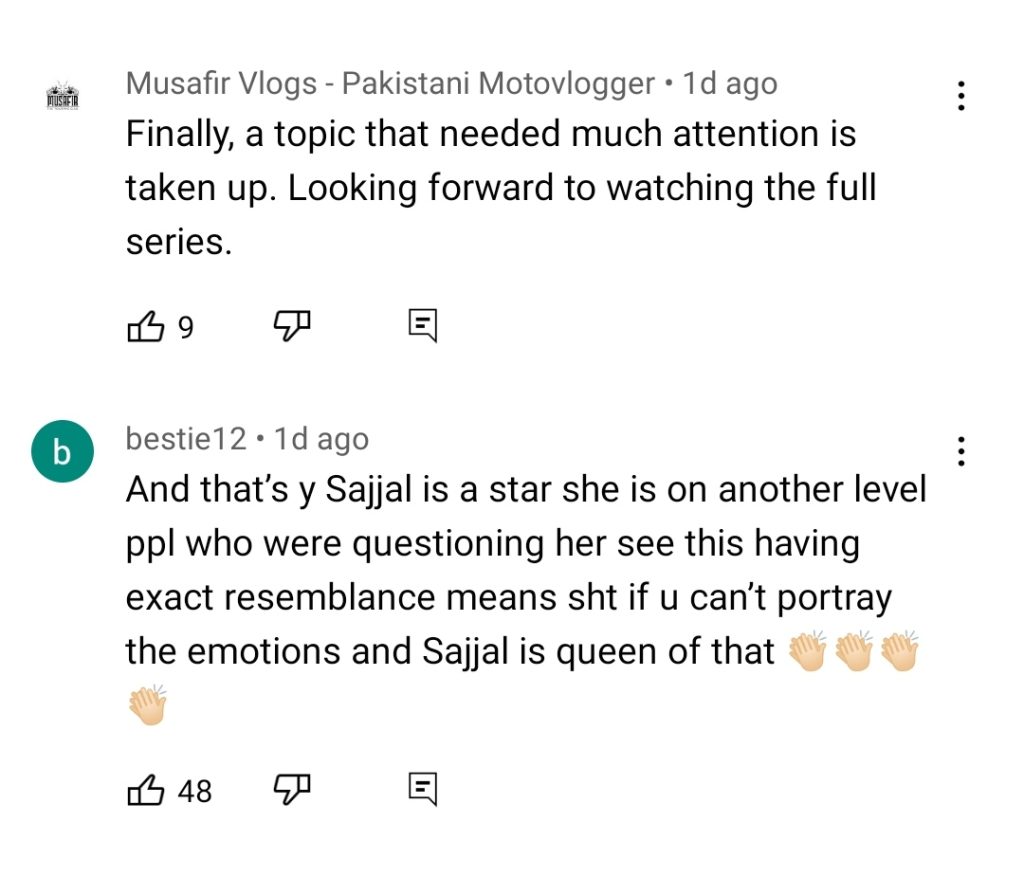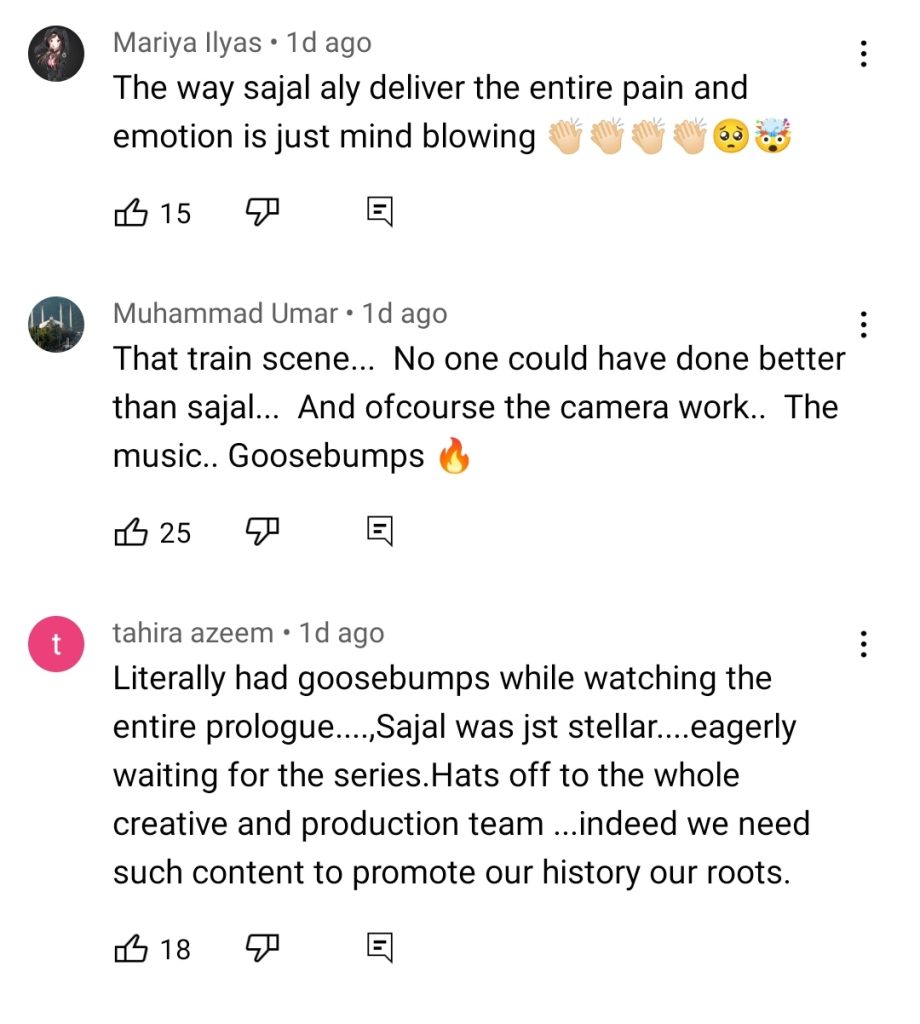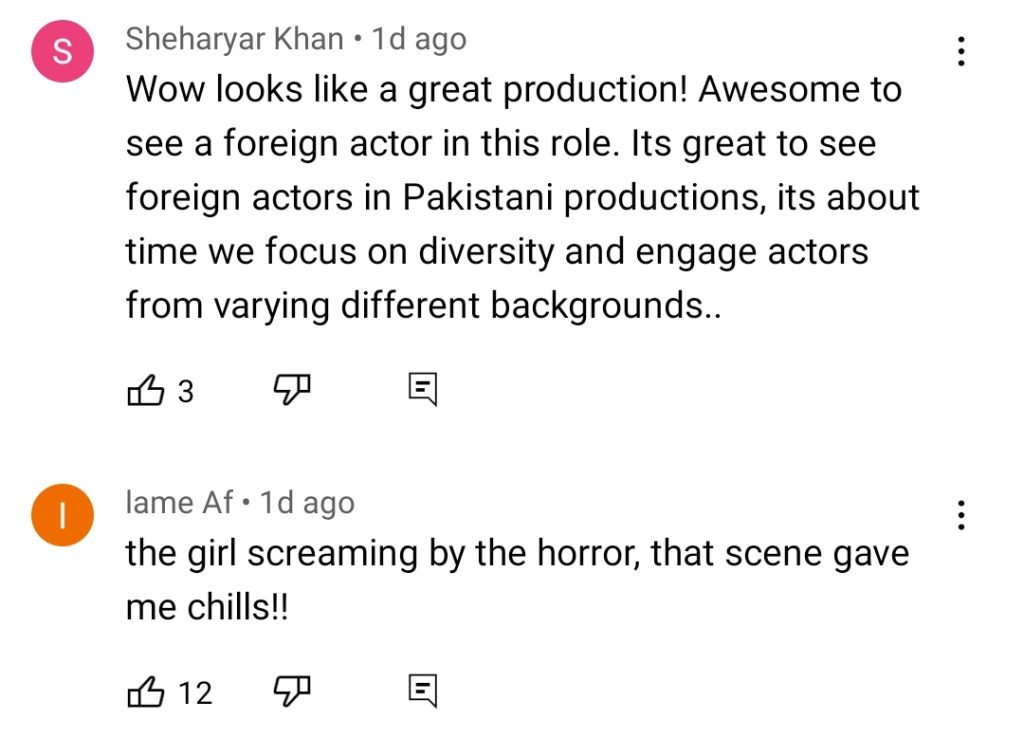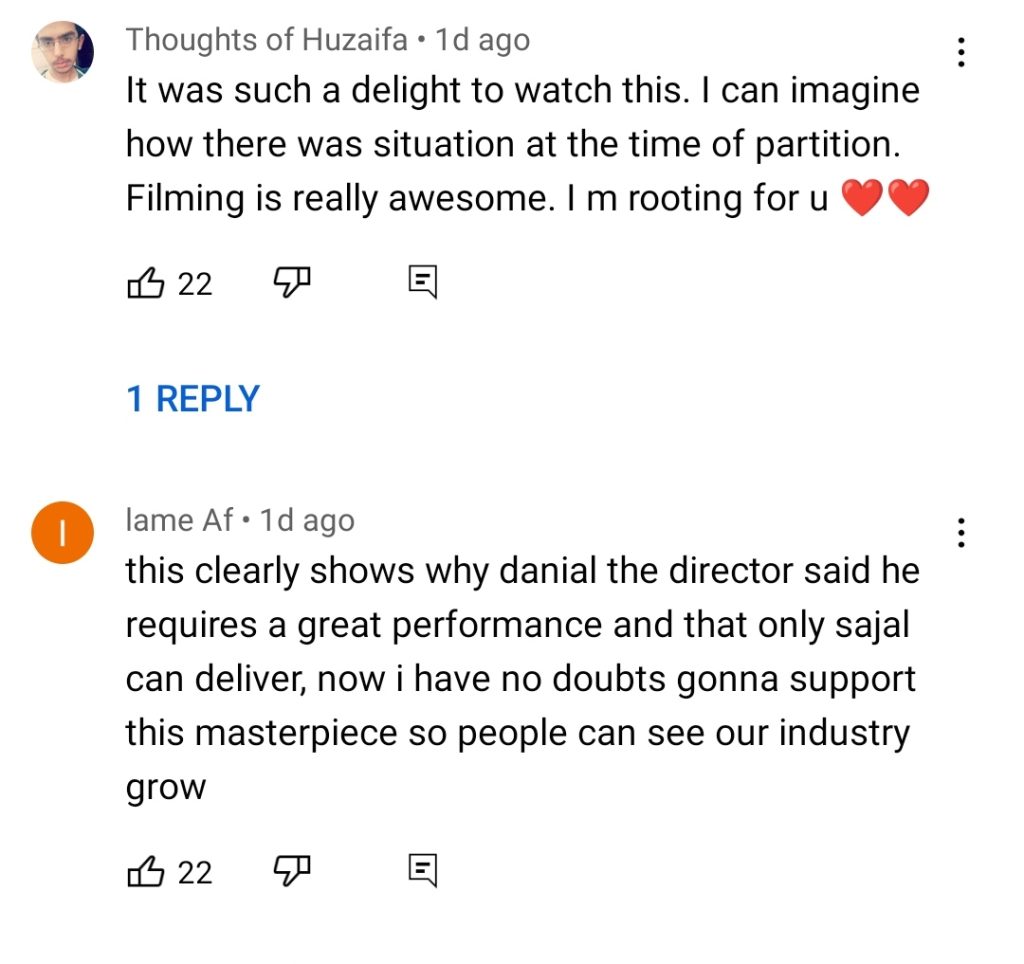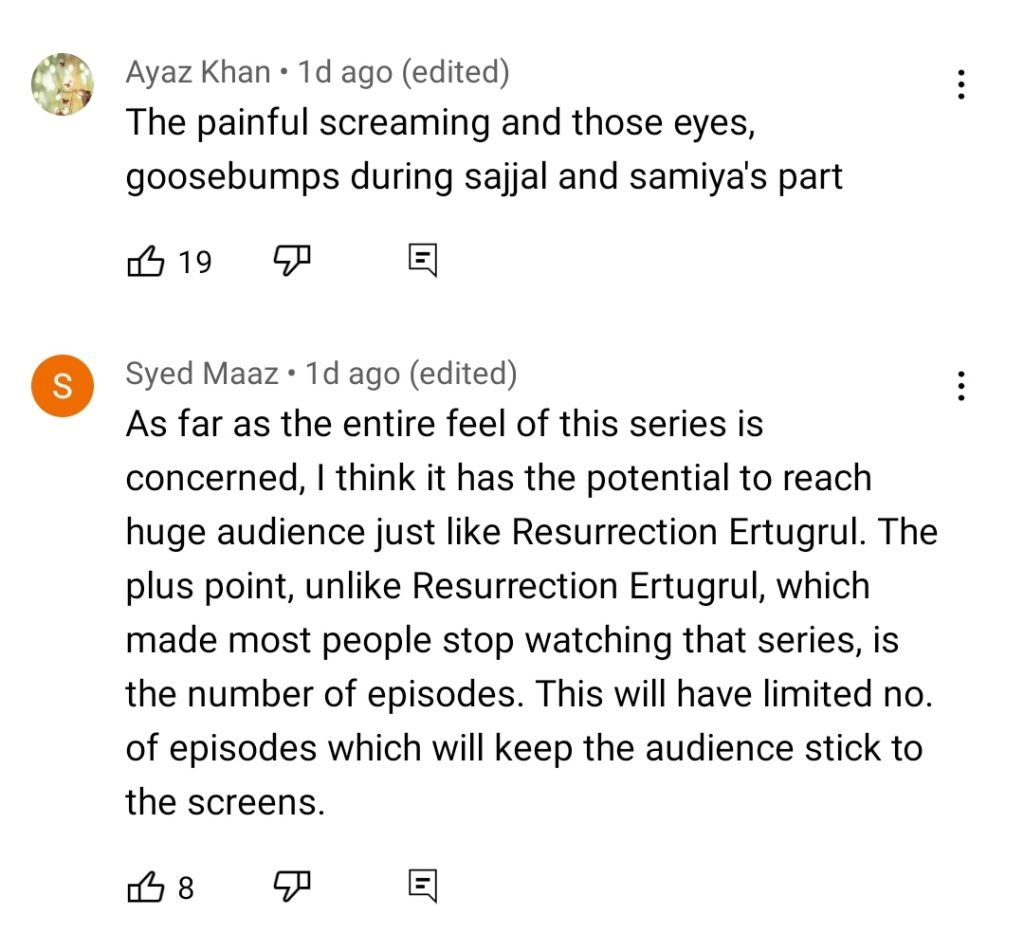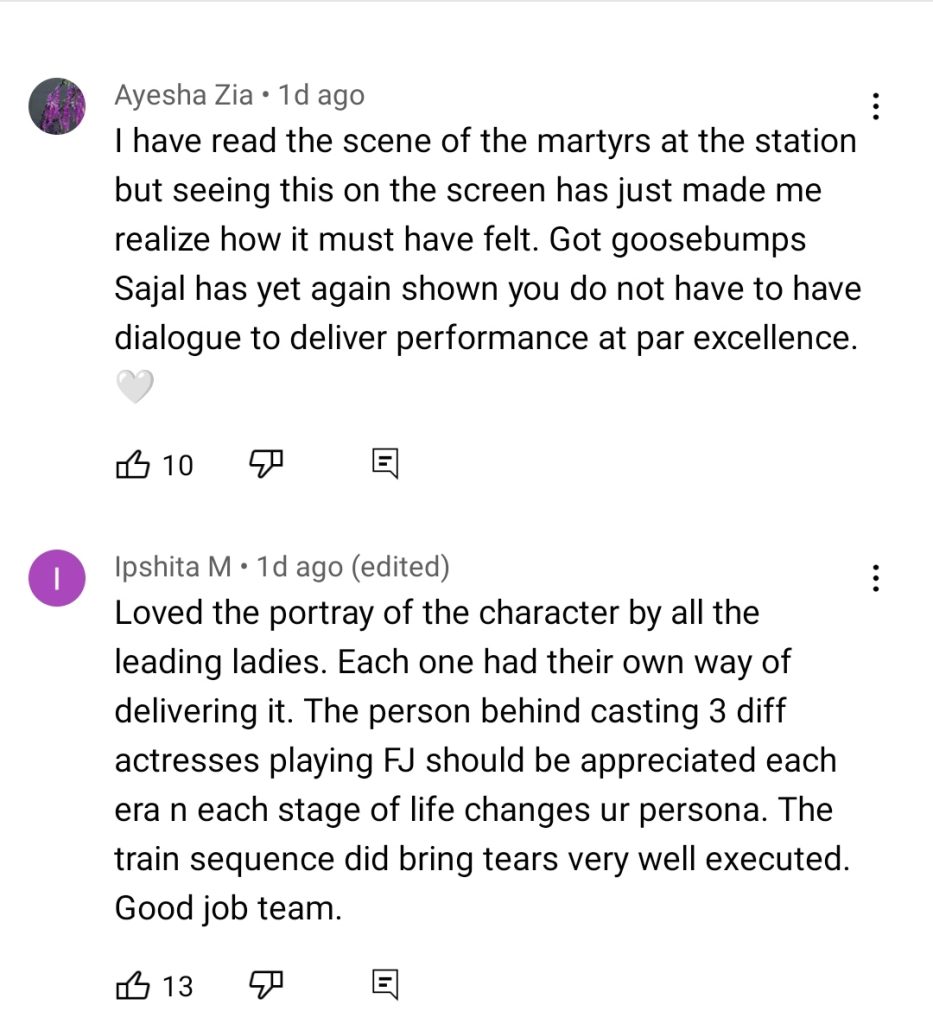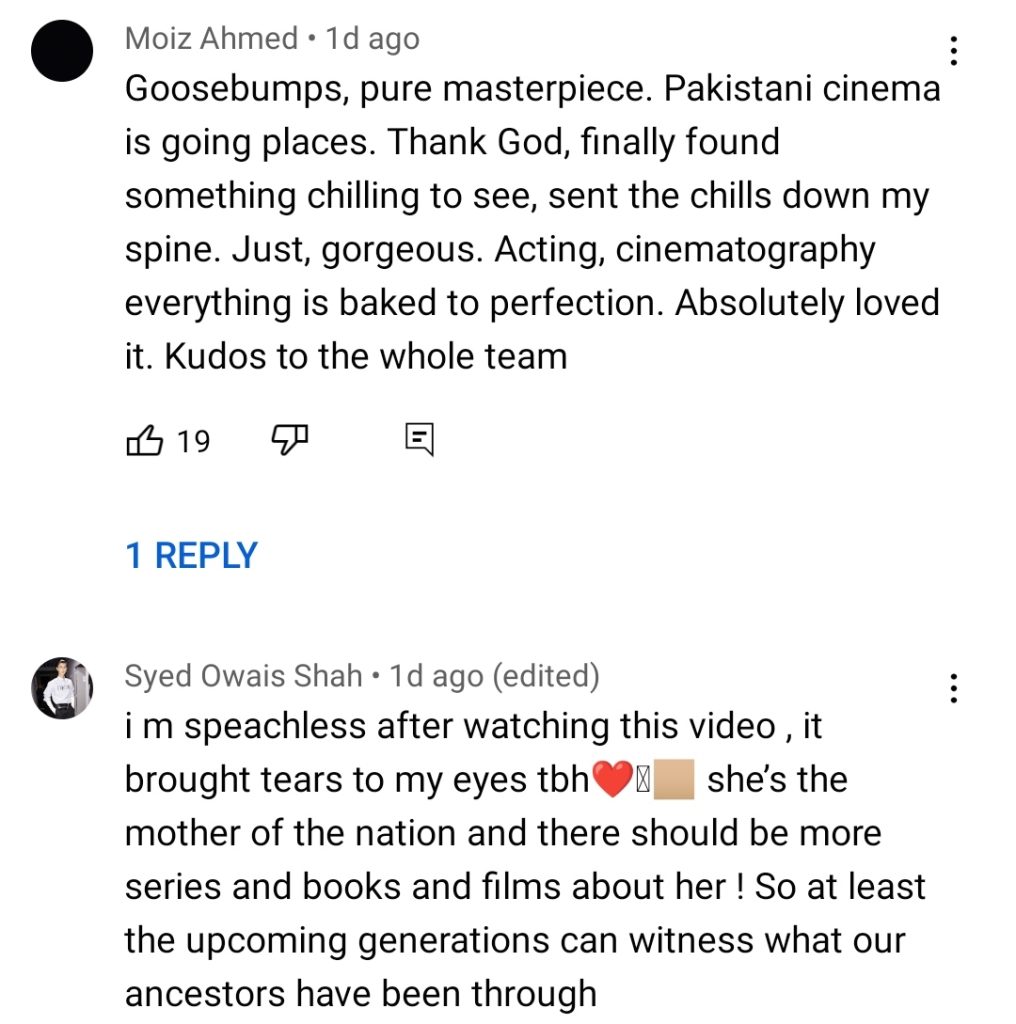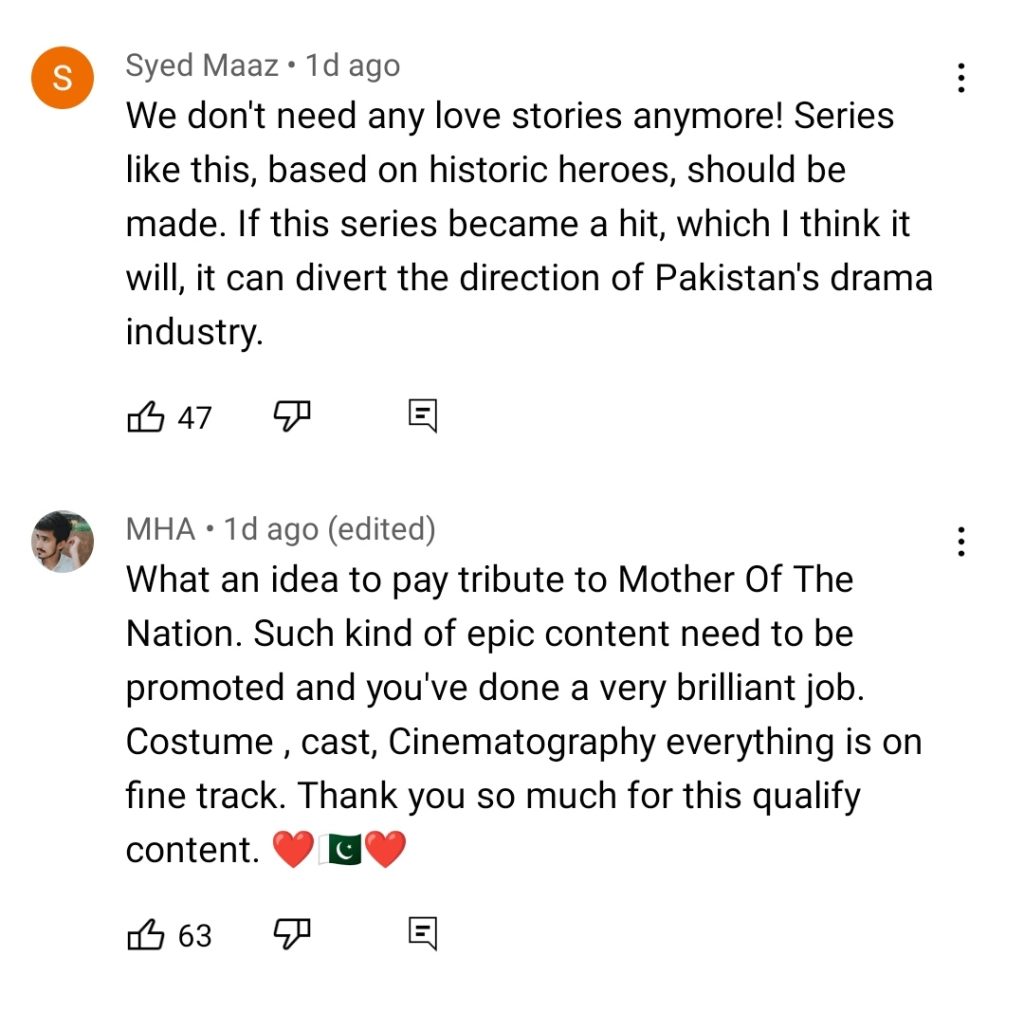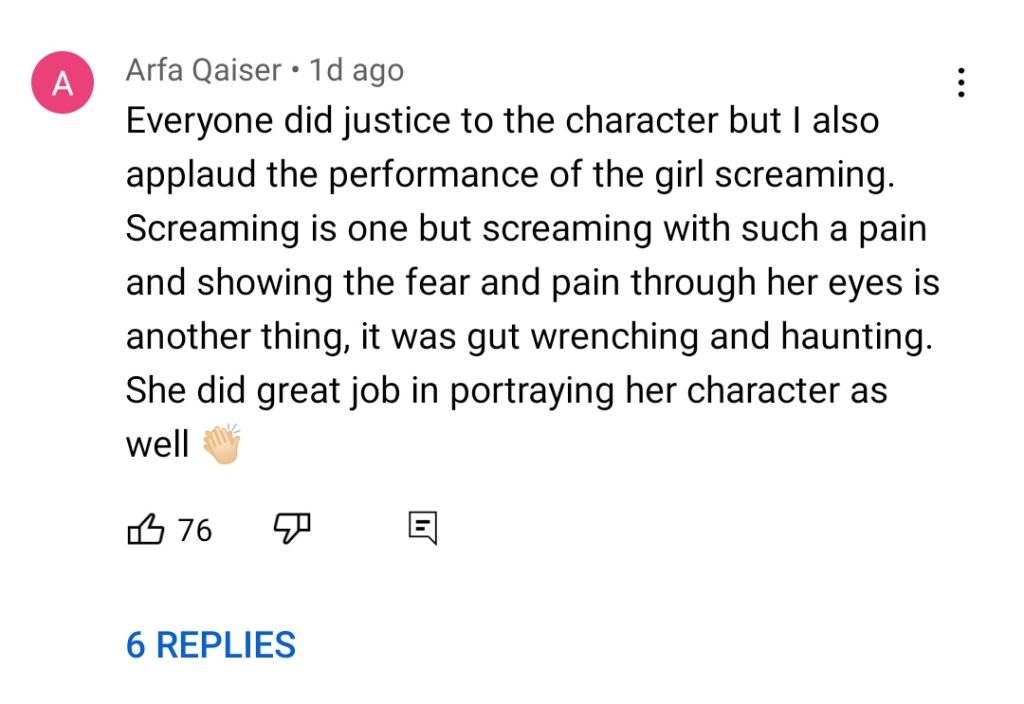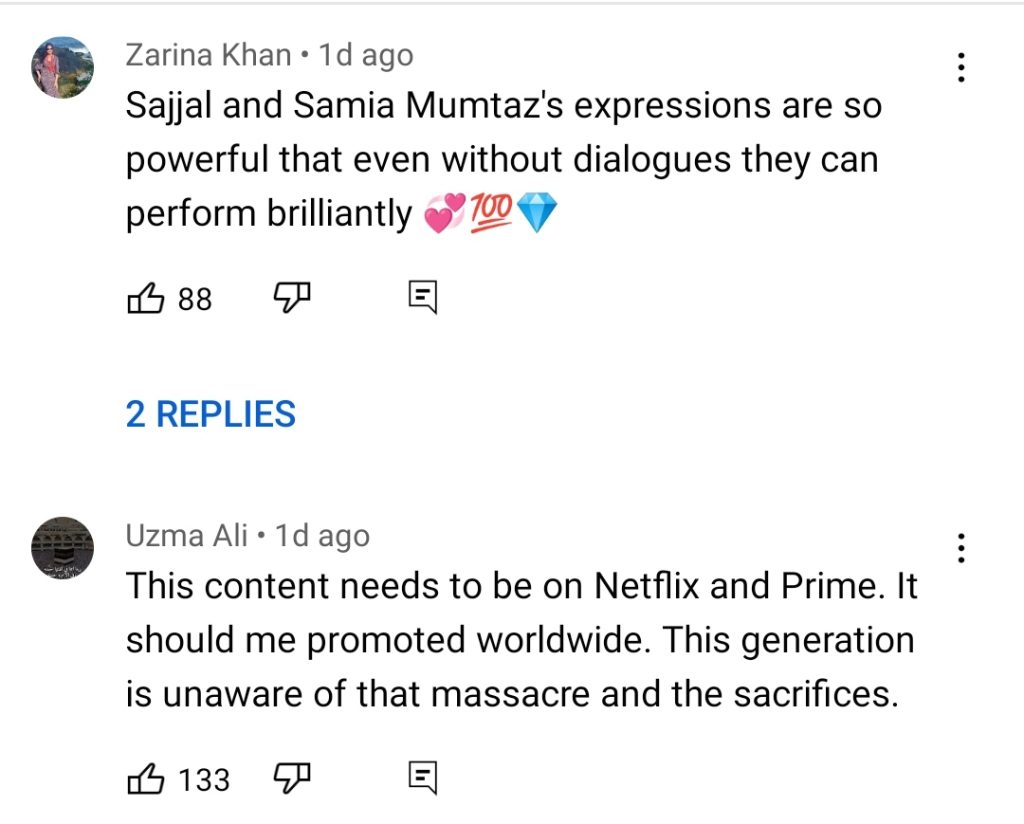 Did you like the most awaited prologue of the upcoming series on Fatima Jinnah? Do let us know!