Nehar is a Hum Television Drama serial which revolves around an important issue of the society – well, the drama depicts that how trends like "Dowry" have been deep rooted in the society and the respect and the esteem of a girl and her parents are judged through the amount of Dowry they give to their daughters . The cast of the drama includes Areeba Habib, Saboor Aly, Shafaat Ali & Osama Tahir. Nehar is Directed by talented young director Ali Hassan and it is produced by Momina Duraid's MD Productions. The story has been written by Sofia Khurram.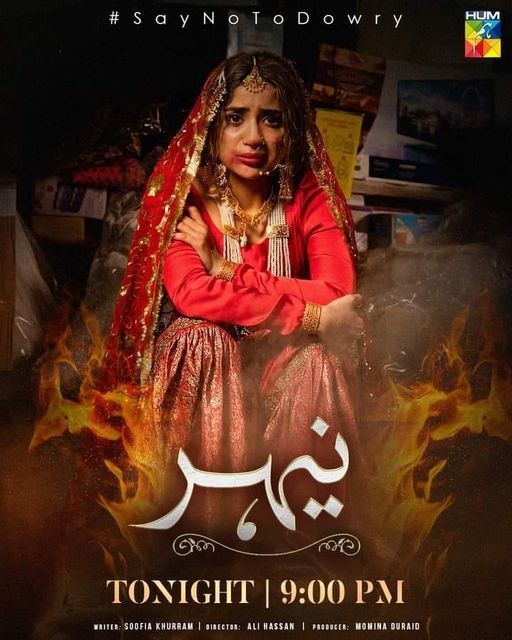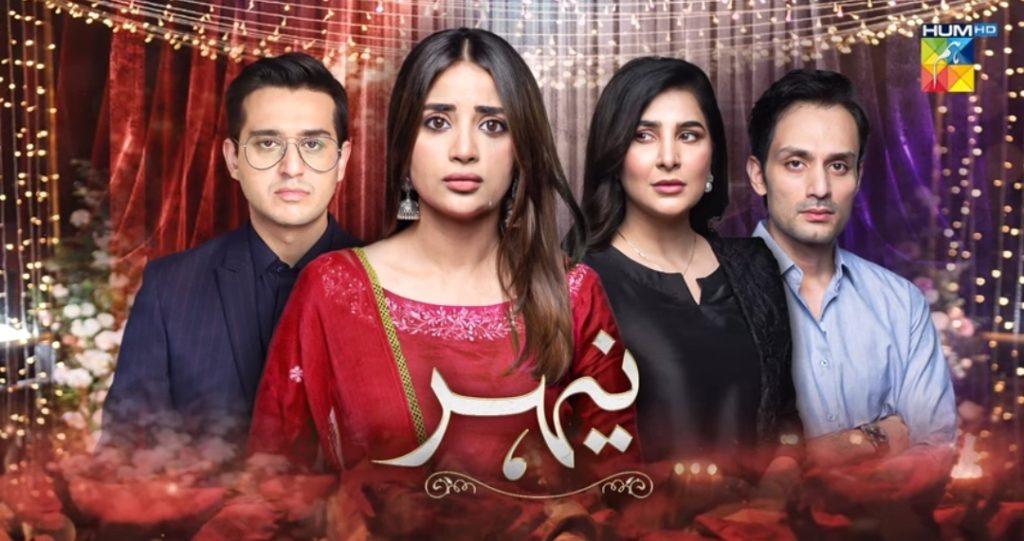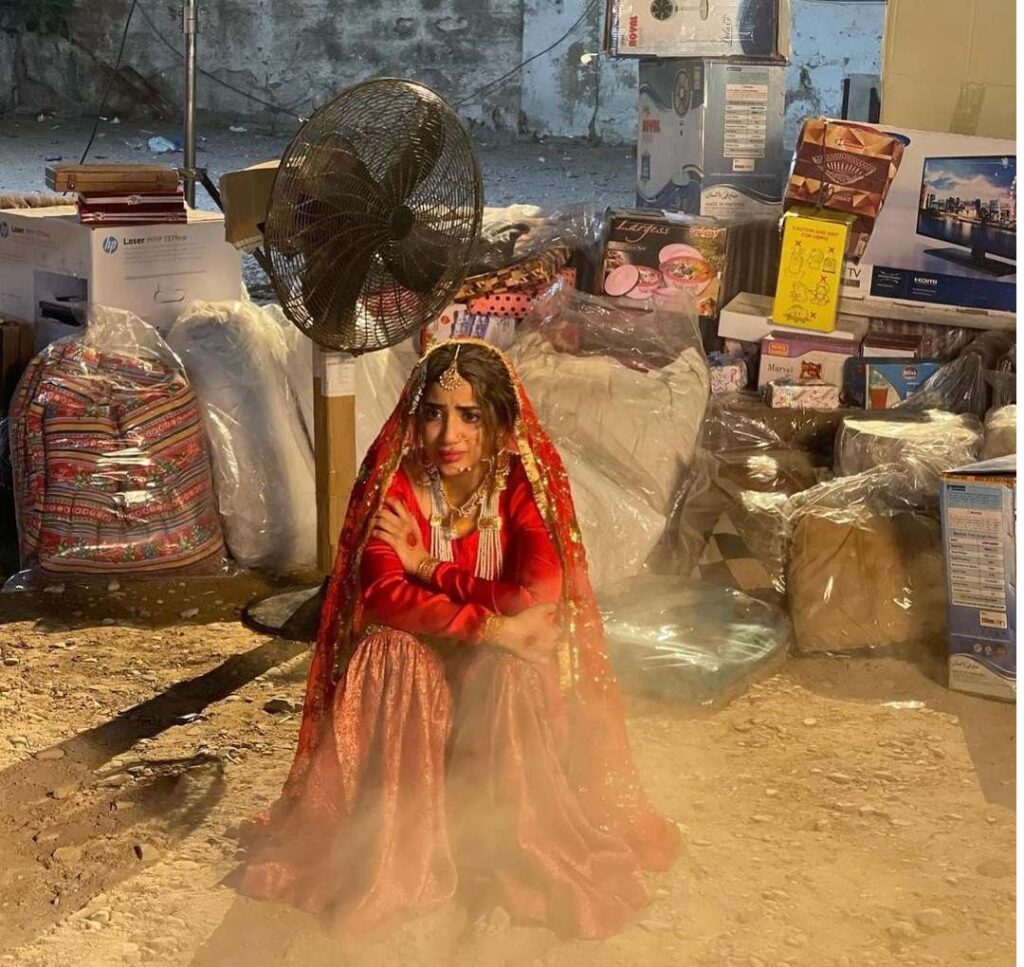 Today, the last episode of the drama aired on Hum Television at 9:00 PM. Well, the viewers loved the ending of the drama, they loved the drama throughout. Fans of the drama said that the ending is absolutely perfect after all the culprits got their punishments. One fan said that the ending was superb and people should not support such menaces like dowry. Viewers said that people should fight against it to curb this ill of the society. Another fan said, "we should fight against such dreadful norms of the society, also, this drama gives the great lesson". One fan said that this masterpiece demonstrated society's bitter reality in realistic way. Almost all the fans loved the story and ending and said that it was a lesson oriented drama, however, a few fans said that the drama was torture and ending was too pathetic. A few fans spotted continuity mistakes too. Here are all the comments under the last episode of drama.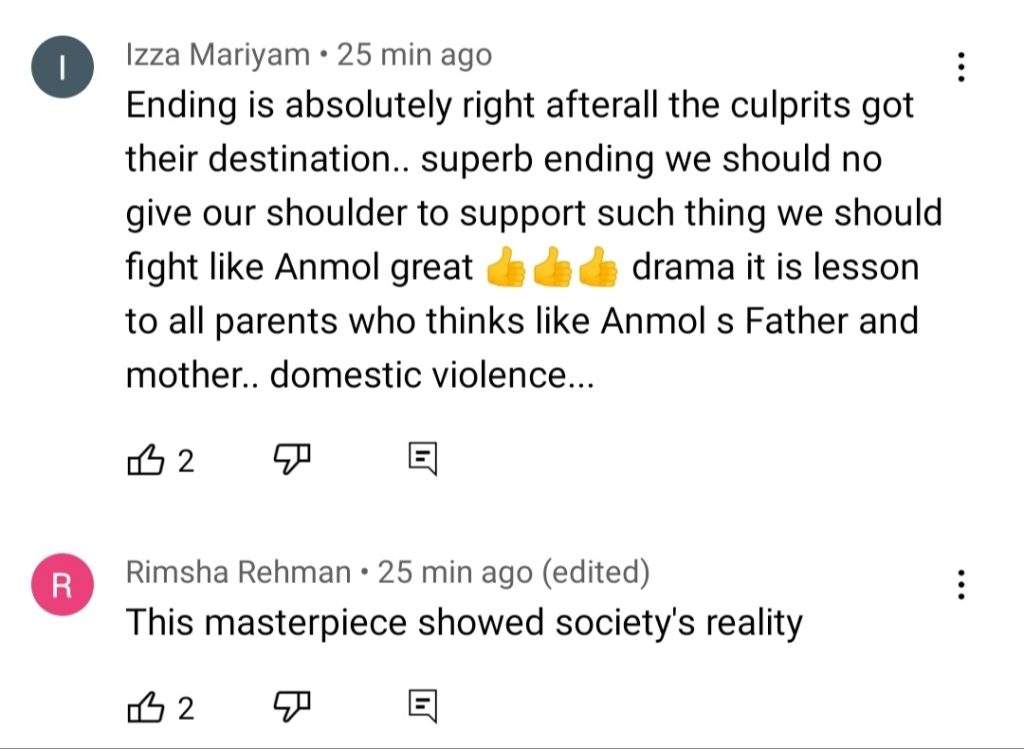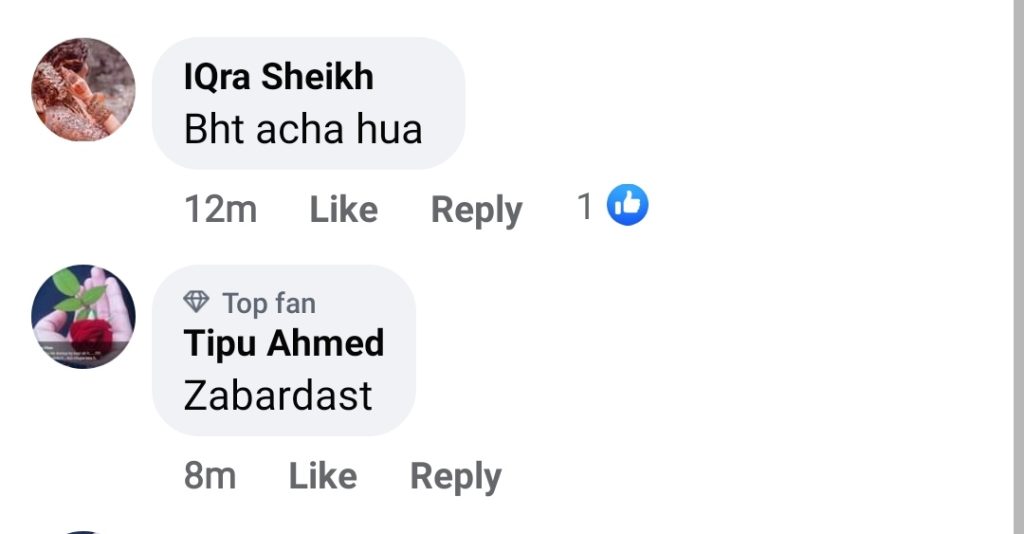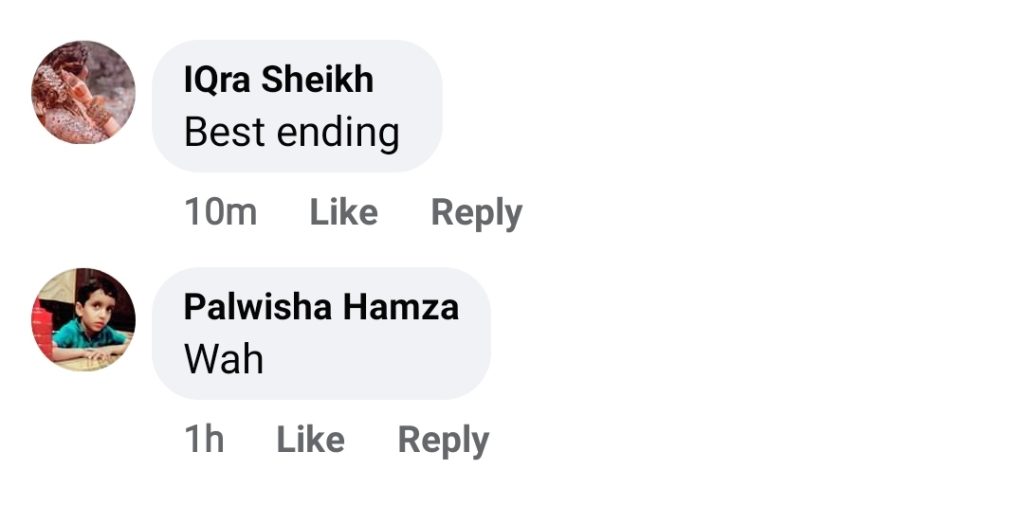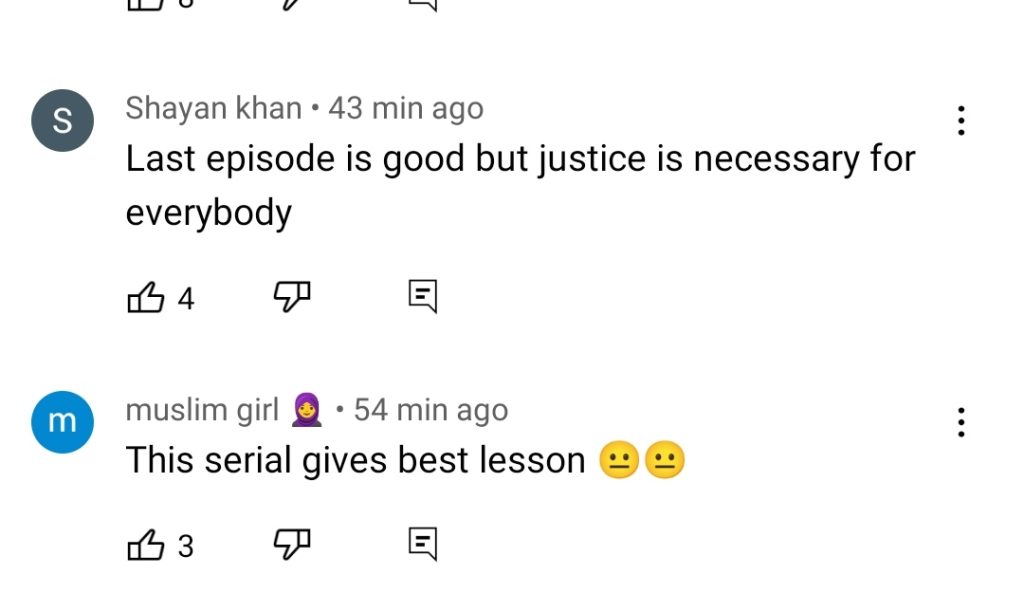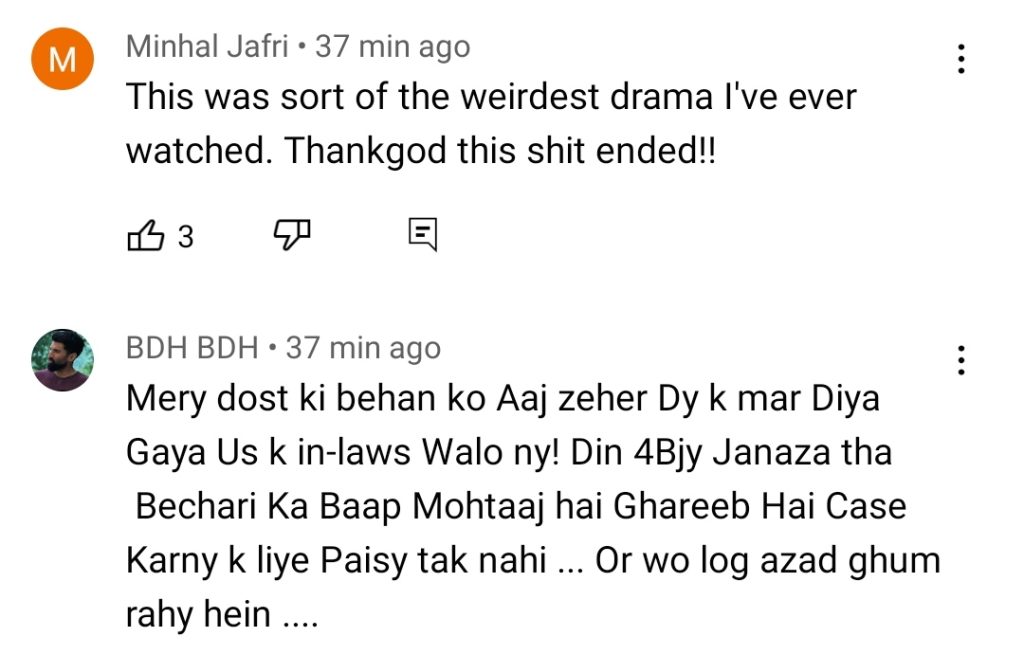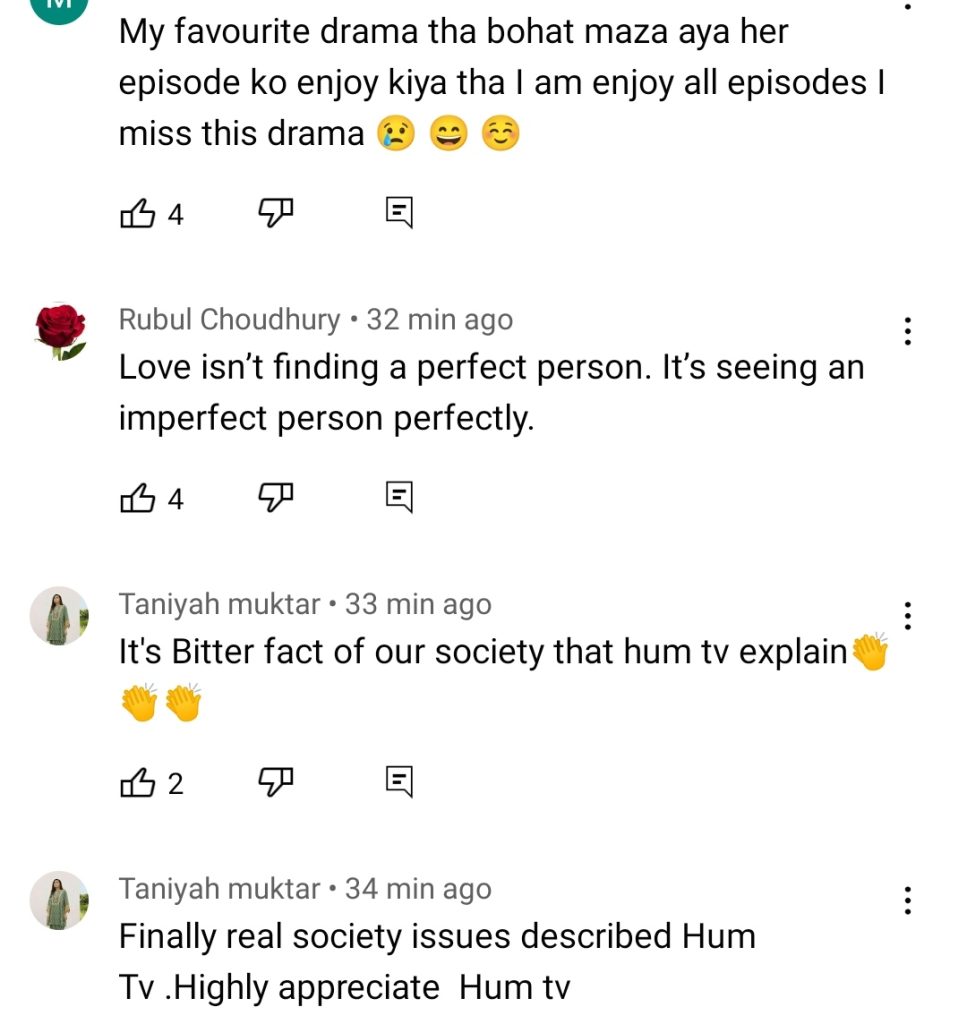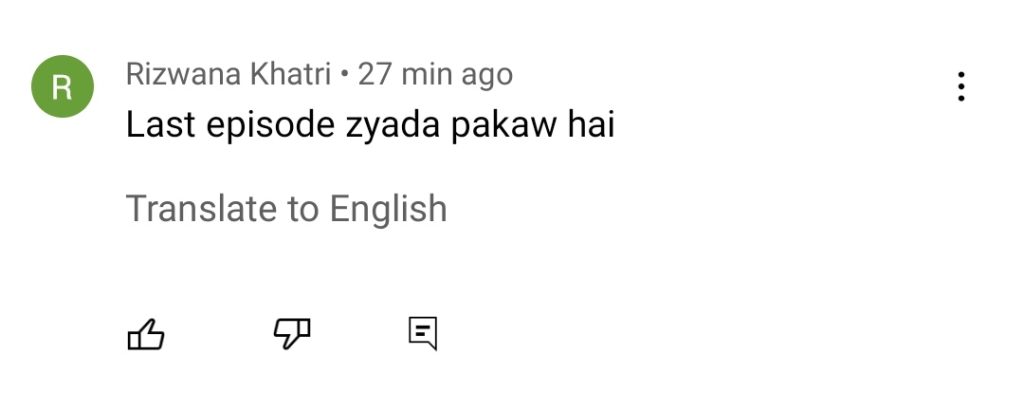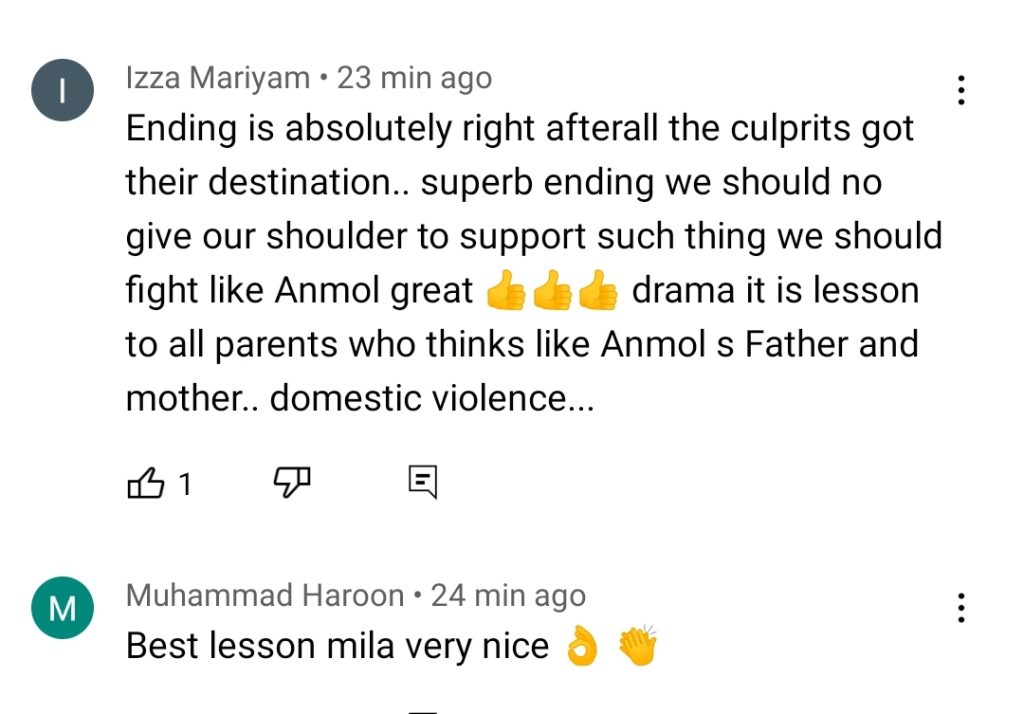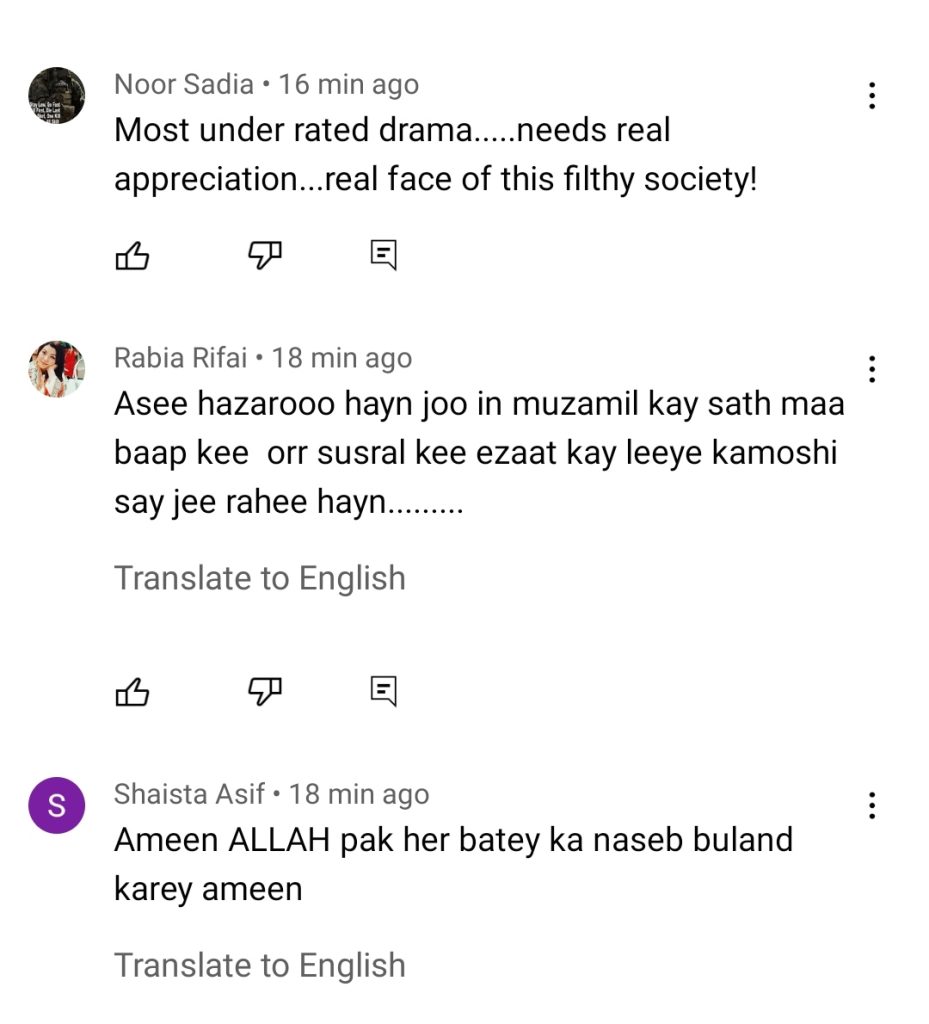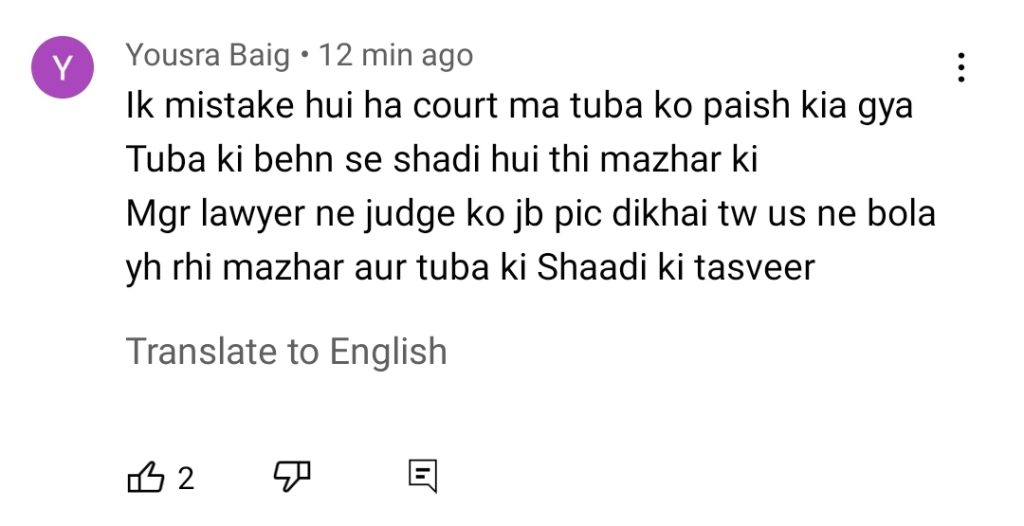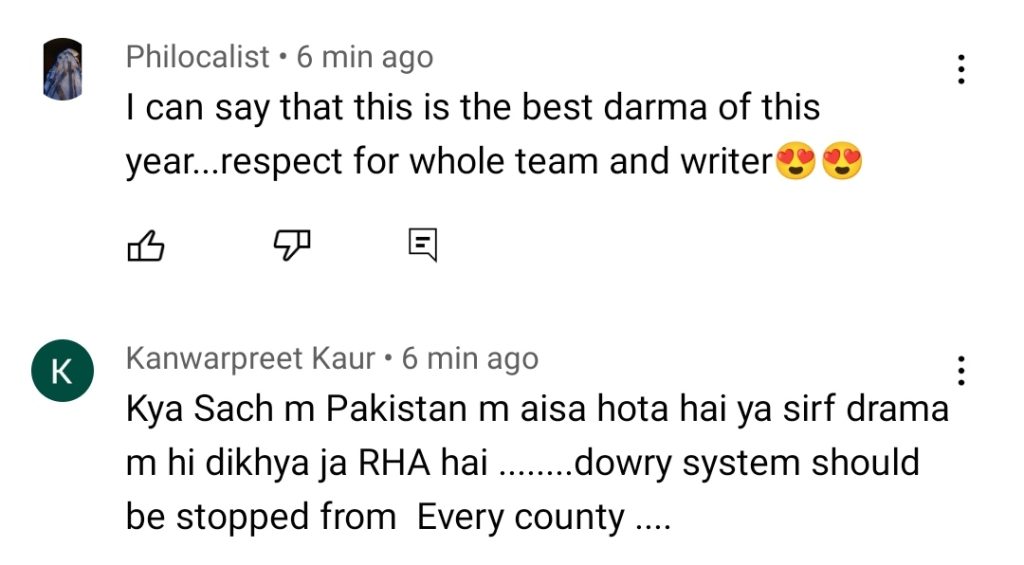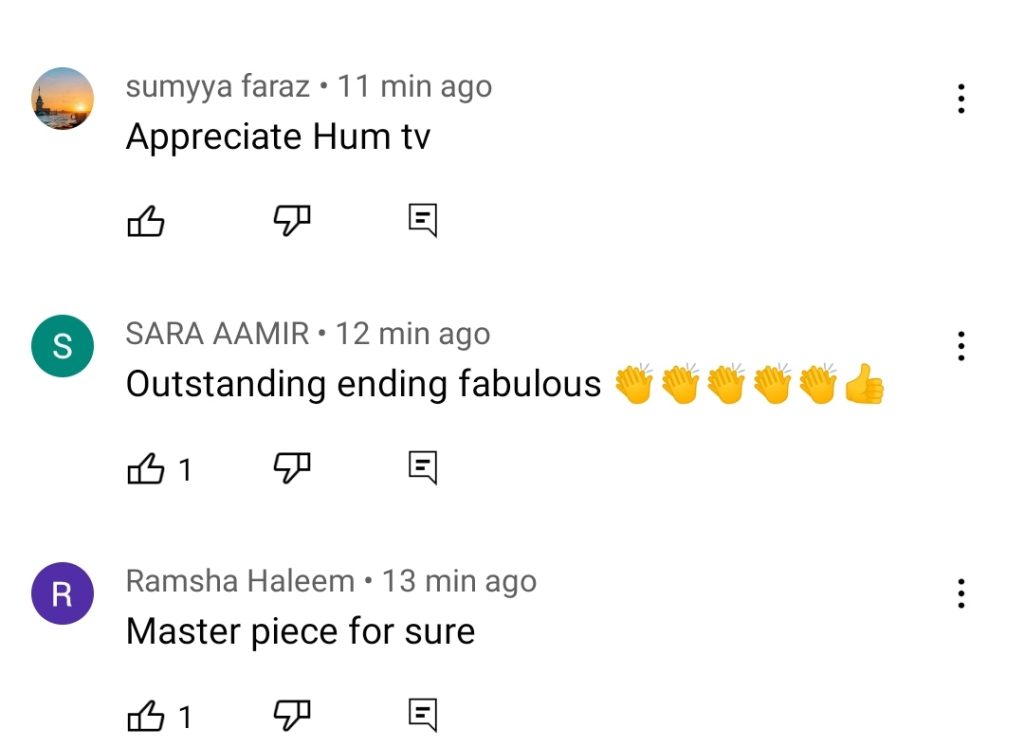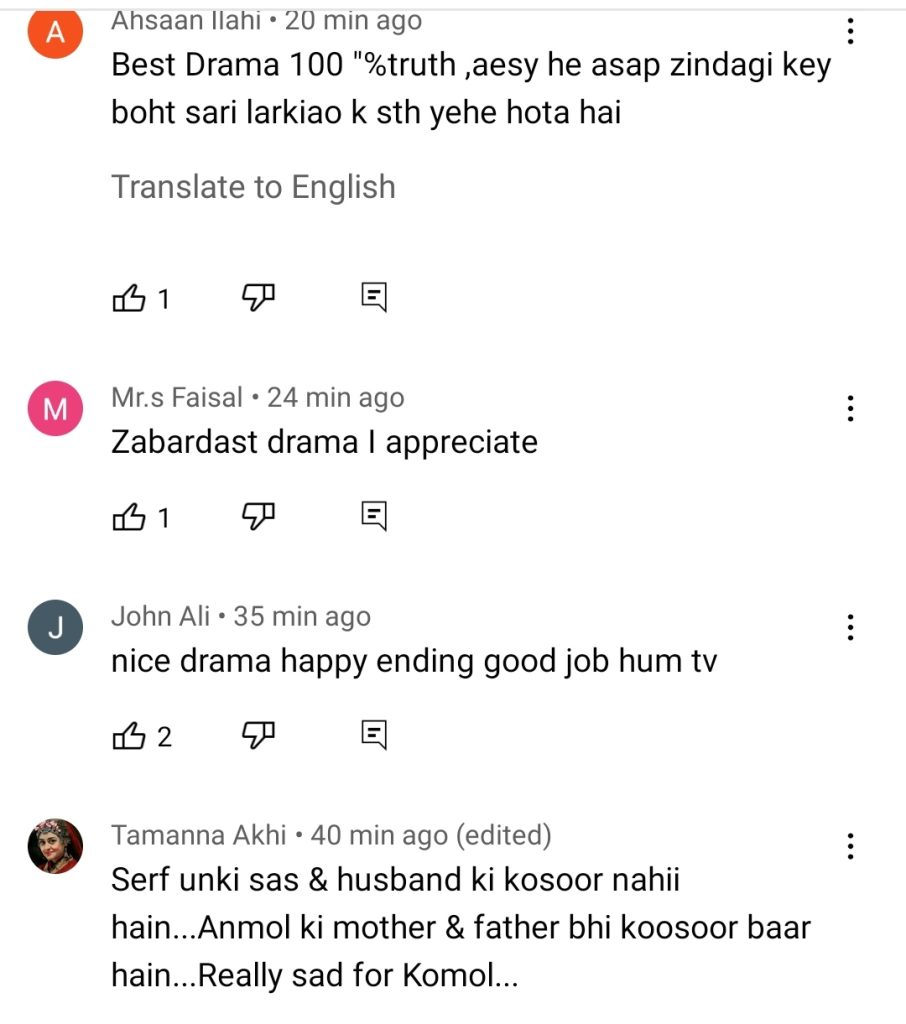 Did you guys watch the last episode of the drama? If yes, then, do let us know about you views!