Qavi Khan is popular Pakistani actor who is known as one of the most professional senior actors. The veteran actor has recently turned 80. Friends and fellow actors love Qavi Khan and they express their love and affection for him as well. Many young Pakistani actors say that the legendary artist is the most dedicated actor till date as he comes on the set in time and leaves the set after pack up and in between the shooting hours, he never complains about anything rather he only focuses on his work.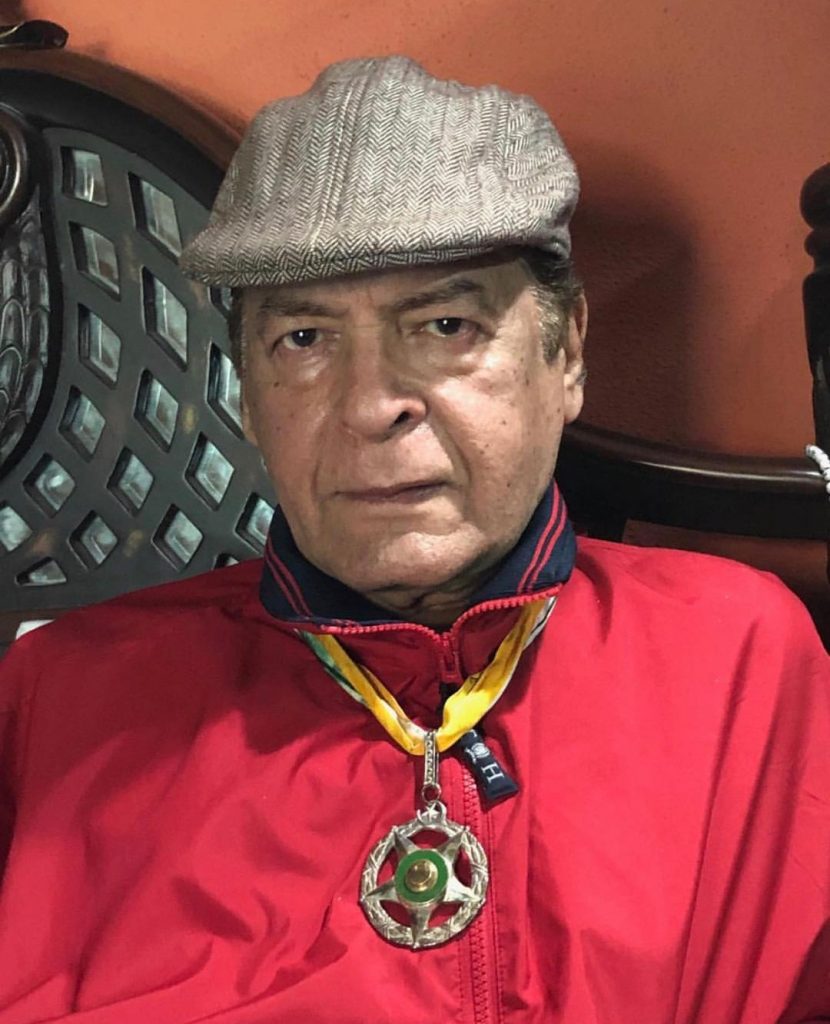 Recently, the actor has been nominated by president for Nishan e Imtiaz, which would be his third presidential award. He celebrated his success on the set of his upcoming drama Meri Shehzadi Diana along with Urwa and Ali Rehman Khan. Urwa Hocane also posted a heart warming note for the veteran actor. Have a look at the post.
Mahira Khan also took to Instagram to celebrate the success of the veteran actor, she showed her love and respect to the asset of Pakistani media industry. She also praised his dedication, his sheer talent and his generosity. Here is the post.
Sanam Saeed also praised Qavi Khan and said that he was incredible in his role in Quaid E Azam Zindabad. Asim Raza said tha he's the best man and nobody is like him. Ghana Ali, Fia Khan and Nabeel Qureshi also praised Qavi Khan in the comments.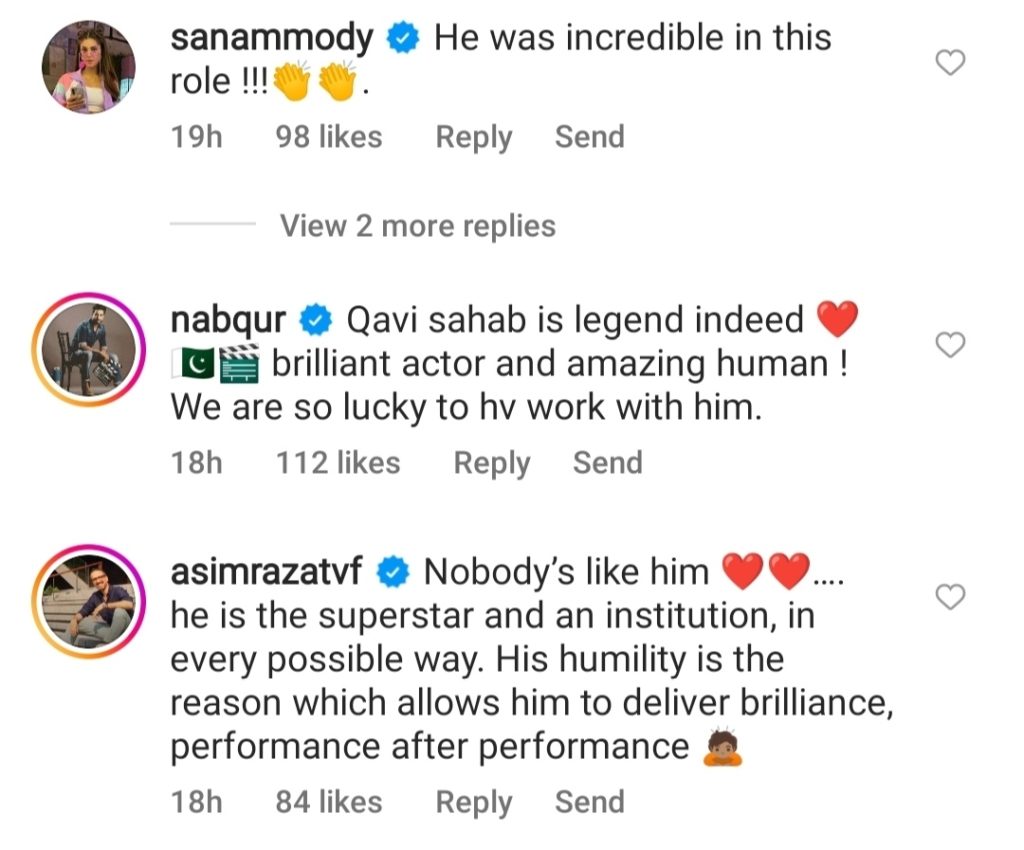 Qavi Khan responded to Mahira Khan's post as well and said that he has never heard such beautiful words from any actor, the way Mahira uttered words and attributed him as her Hero. Have a look at his response.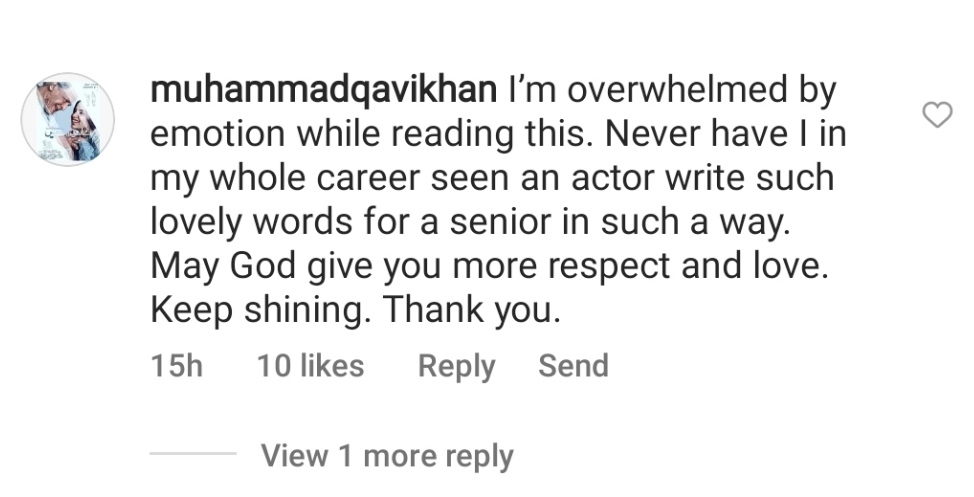 Did you like the young actors' tribute to the veteran actor Qavi Khan who has also been granted yet another presidential award? Do let us know!