Armeena Rana Khan is a gorgeous Pakistani actress, she has lived most of her life in United Kingdom. She has started her career from an Ary Digital drama Shab-e-Arzoo Ka Alam alongside Mohib Mirza. However, her famous project was Bin Roye film and drama which got hit and her innocent face became popular and public started recognizing her. Her another big hit was her movie Jannan along with Bilal Ashraf.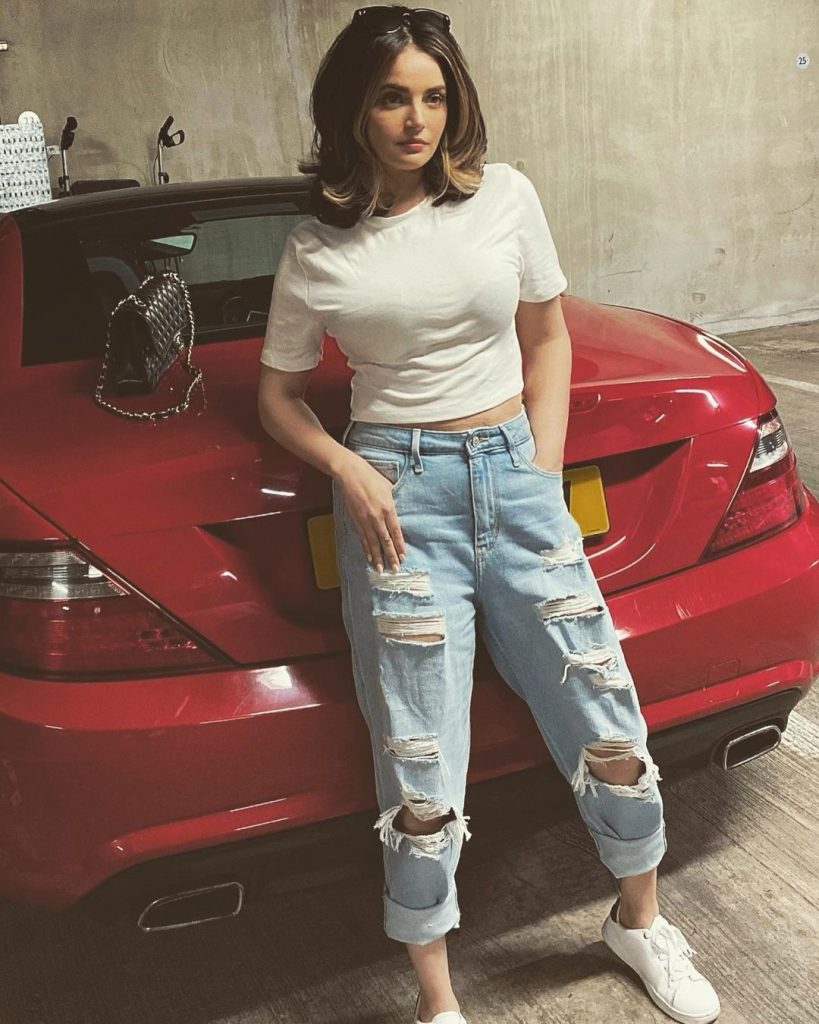 Recently , Armeena Rana Khan has passed strong comments on Pakistan, she said that after Minar-e-Pakistan incident it's is clear to her that there is no Azaadi in Pakistan, she says that people should call it 'Azaadi for Some'. Armeena further said that there are two Pakistans, one is for free, equals and just and the other is for criminals,hyenas and the cowards. She then asked public that which Pakistan they belong too.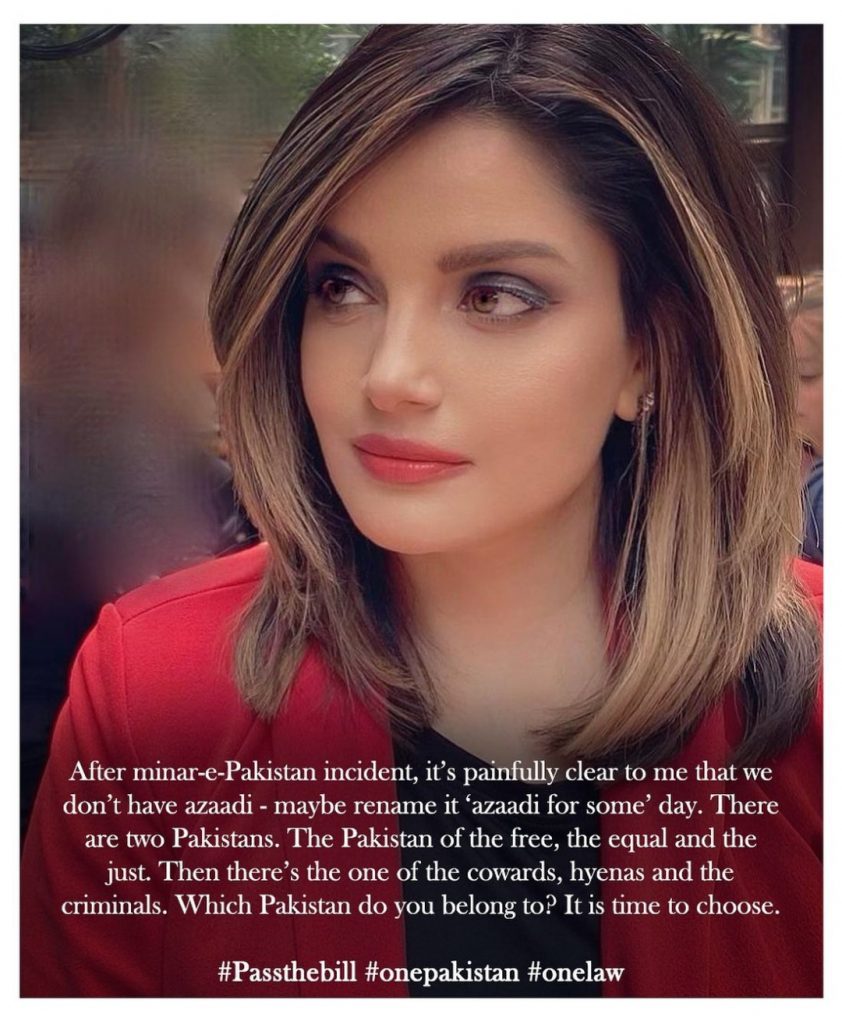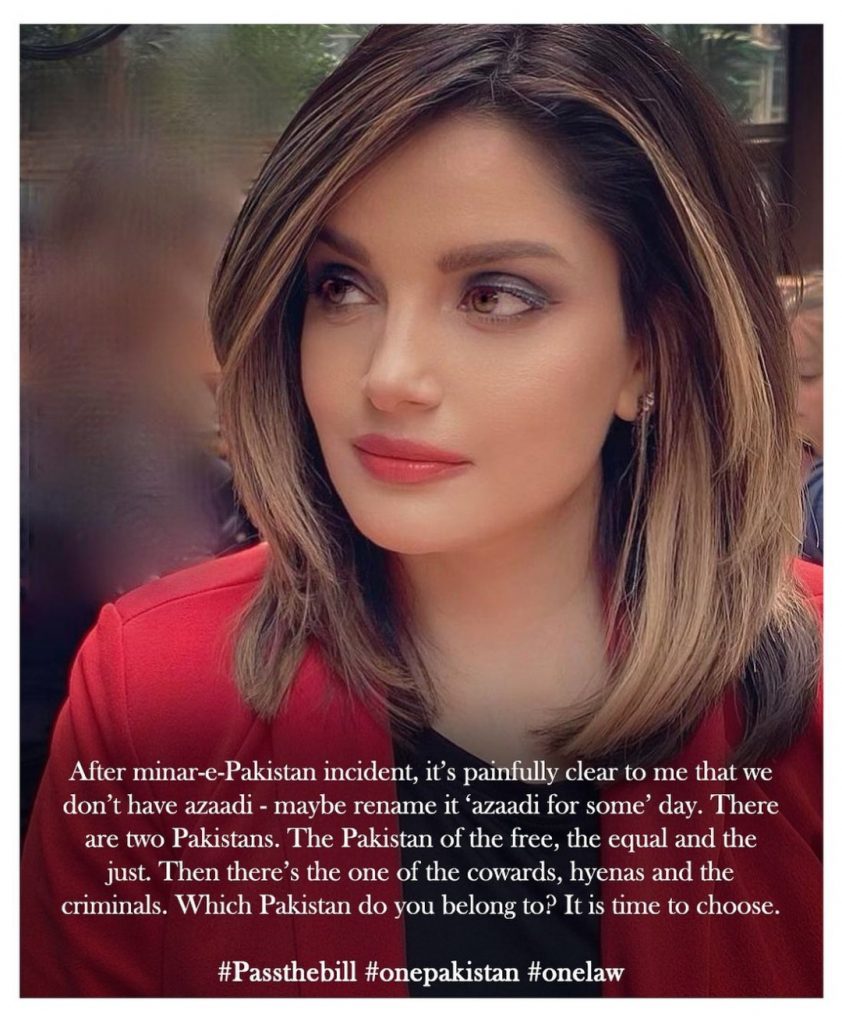 This opinion of actress about Pakistan offended public and they started bashing her. One said that it is coming from the one who is brought up in Canada and UK. One said that this is not her country so she should be only worried about the country where she lives in. One said that what a girl she is who lives in United Kingdom and comes here to earn money and talks hate about it. Many other said that the girl Ayesha is now exposed and stopped contacting police about the case after the investigation are being broadened she disappeared herself. Fans said that they are unable to understand what Azaadi means to these ladies.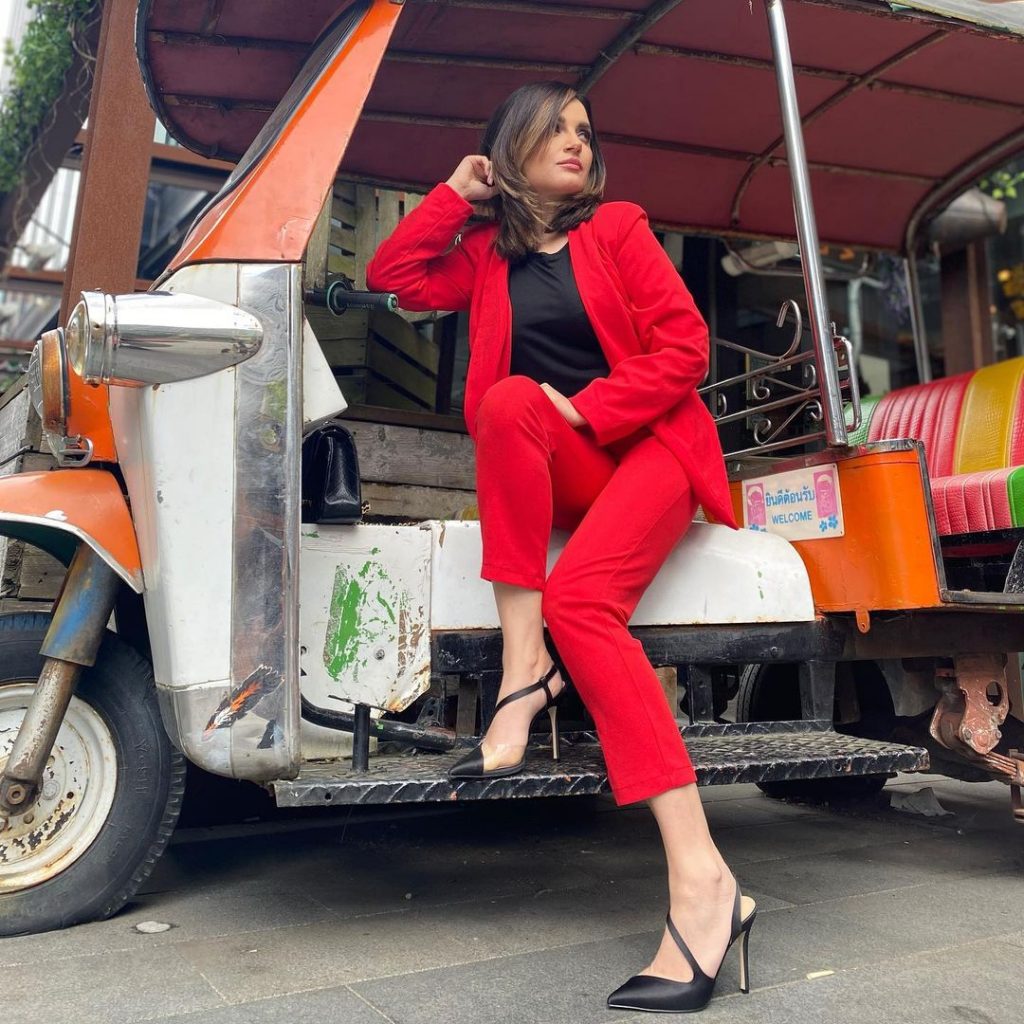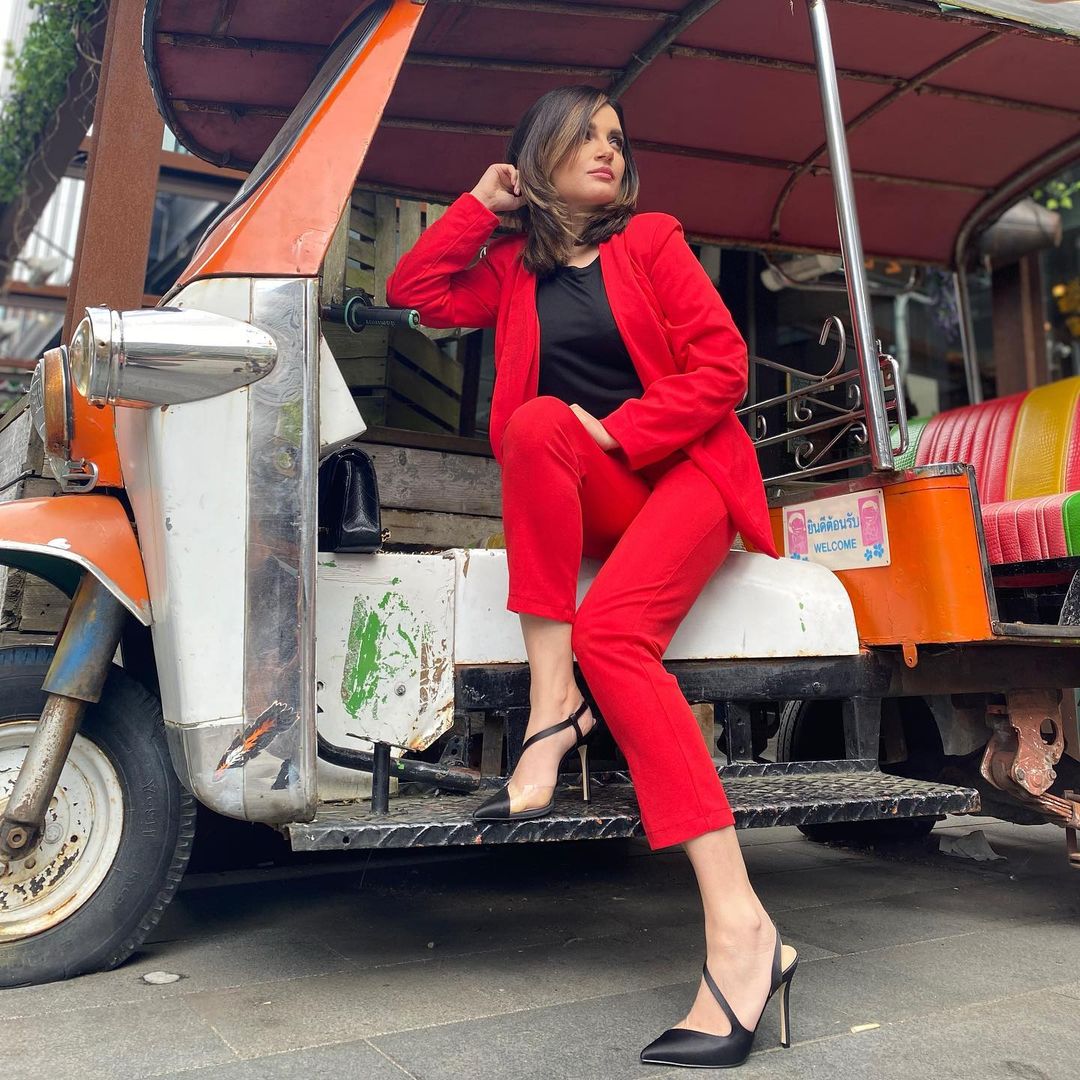 One girl said that Armeena if you will go in public wearing revealing clothes then expecting not to be dated, teased and starred is your thinking which doesn't exist. She said that being a Muslim women she doesn't buy her idea of Azaadi. One said that what pathetic thoughts she has. A netizen said that Taliban should come so that their "Media Shop" will be closed.
Here are the comments for you.