In Ramadan, Muslims love to spend time in worship and they do make extra efforts for it. A lot of people go to perform Umrah in Ramadan, Umrah in Ramadan is considered to be one of the most rewarded and blissful worship. Likewise, many Pakistani celebrities love to go to Saudi Arabia to perform Umrah. Since the start of this Ramadan, we have been seeing many Pakistani celebrities going to Saudi Arabia to perform Umrah.
Humaima Malick is one of the celebrities who have gone to Saudi Arabia to perform Umrah. She has uploaded her complete photo shoot from Madina Munawarrah and Makkah. She posed in front of Masjid E Nabwi and Khana Kaaba. Well, Humaima has also posted 3 pictures from Makkah. Here are all her pictures from Khaana Kaaba & Masjid E Nabwi.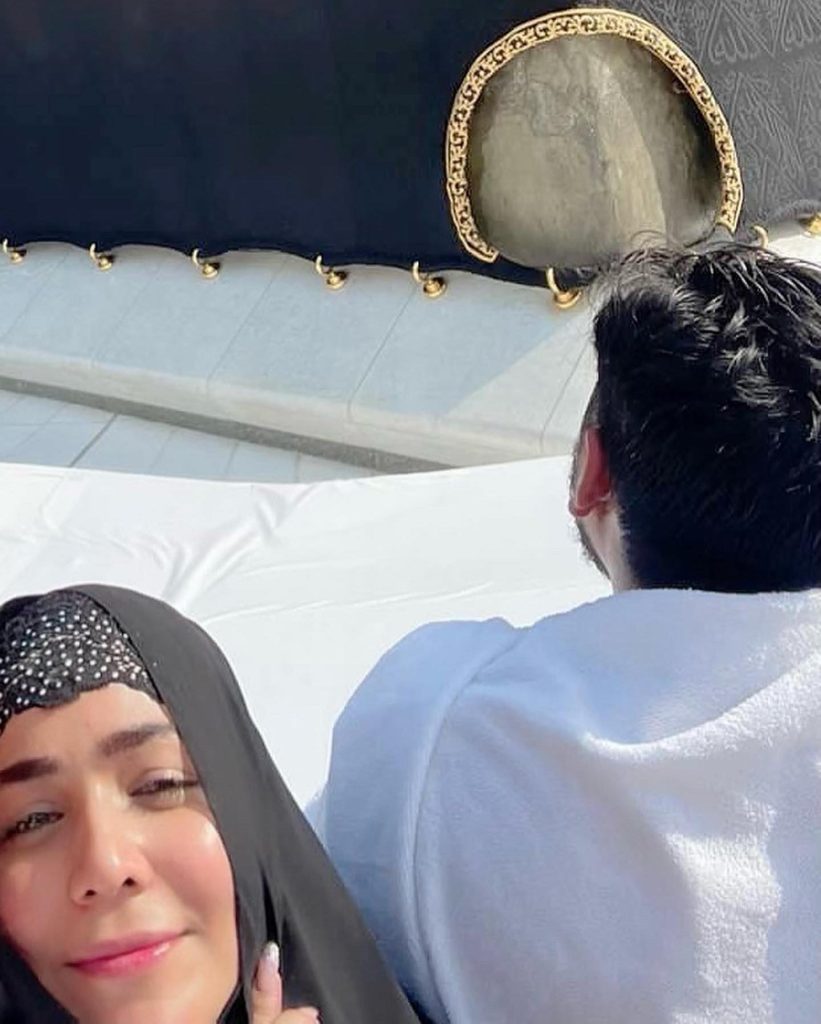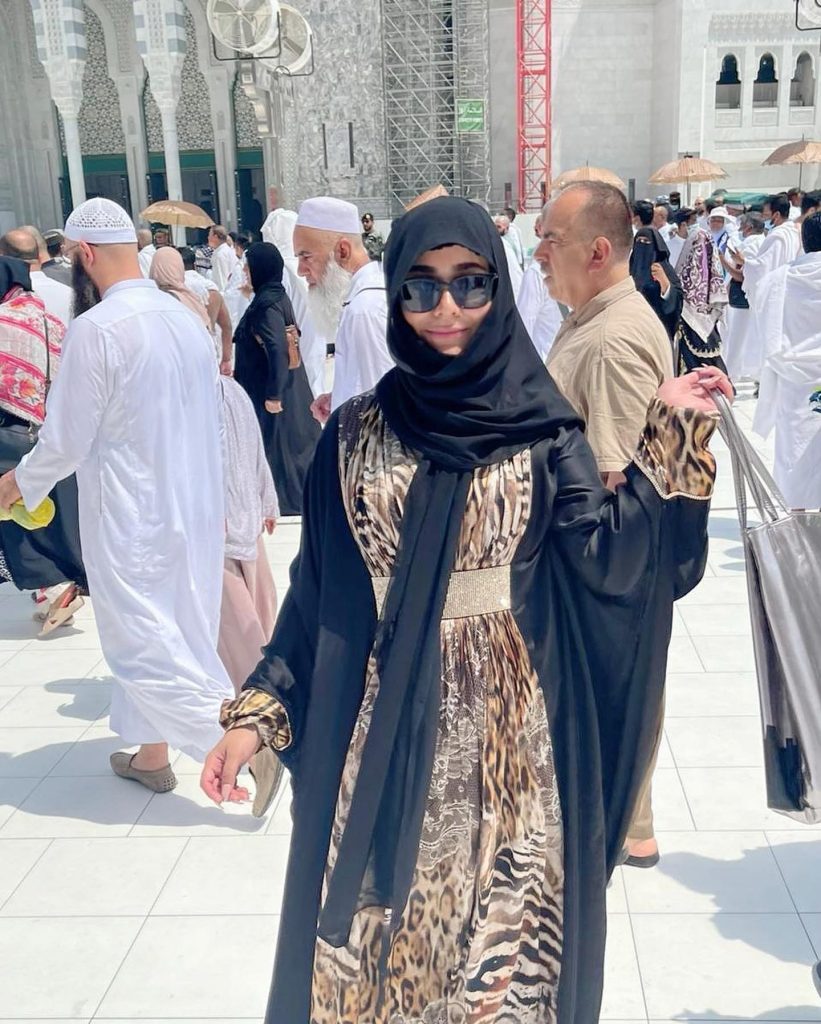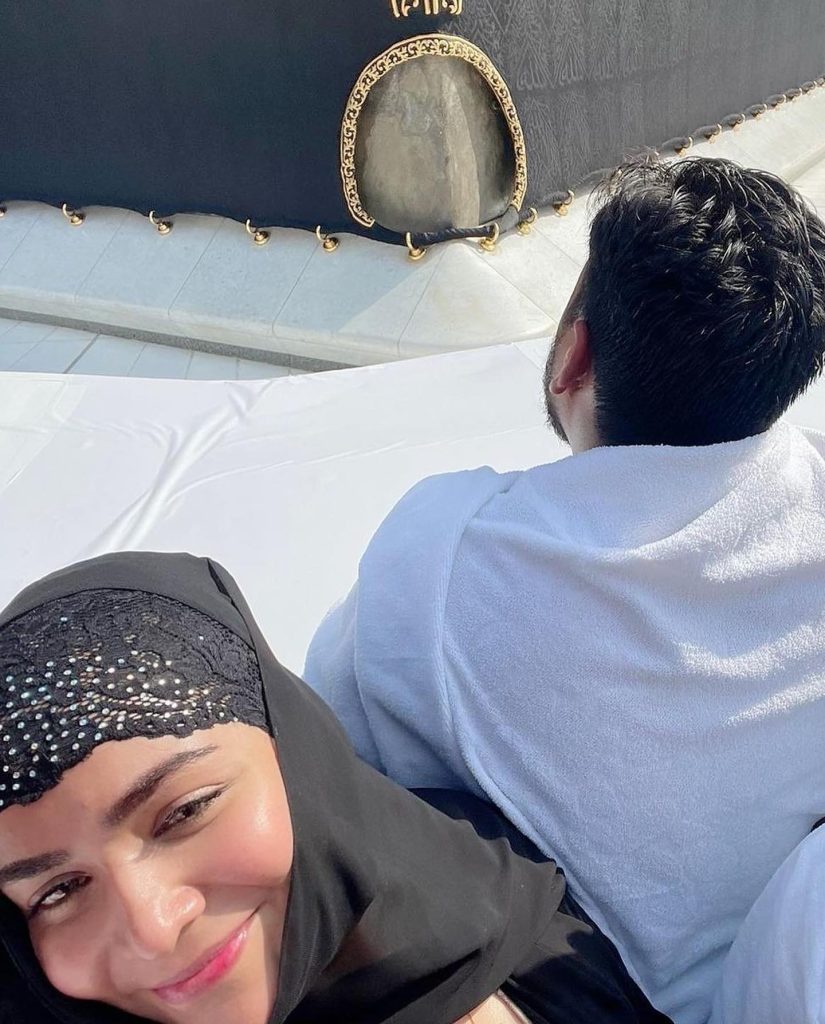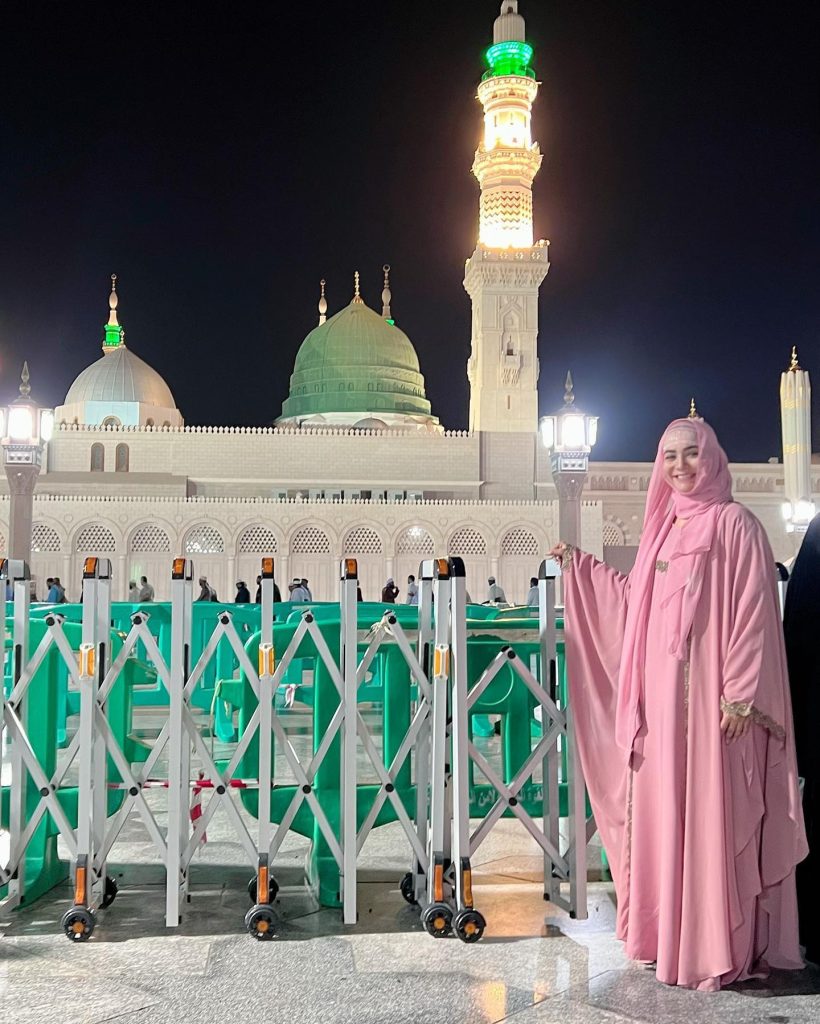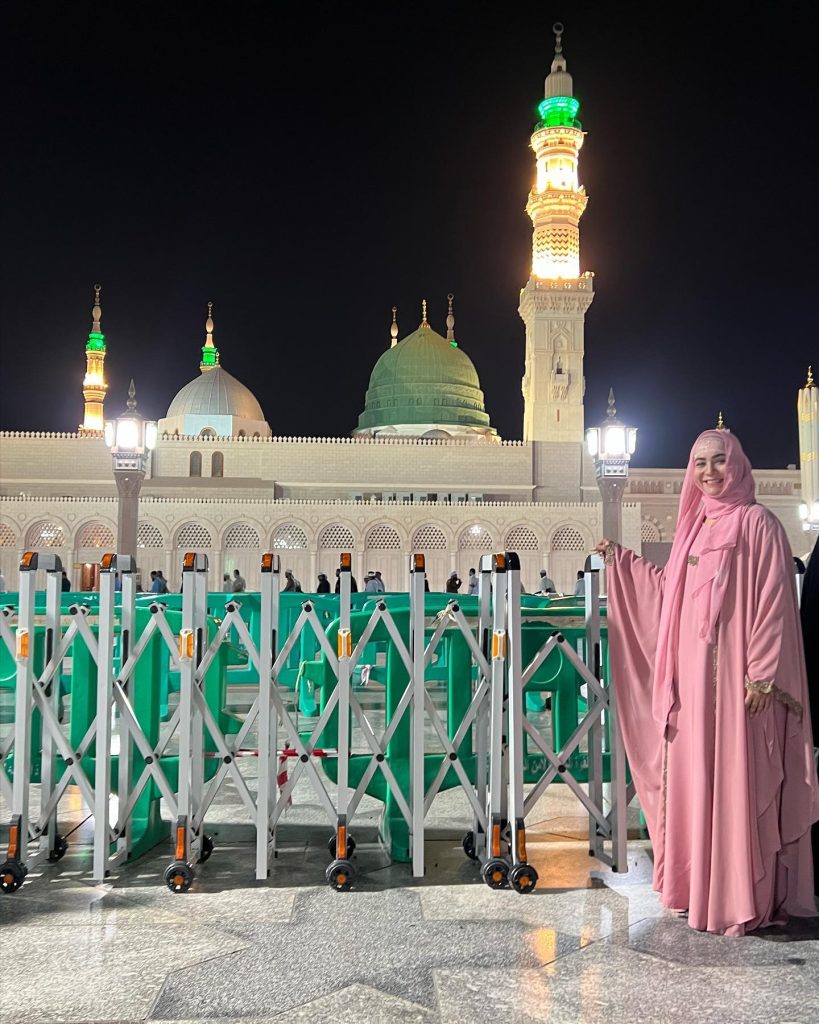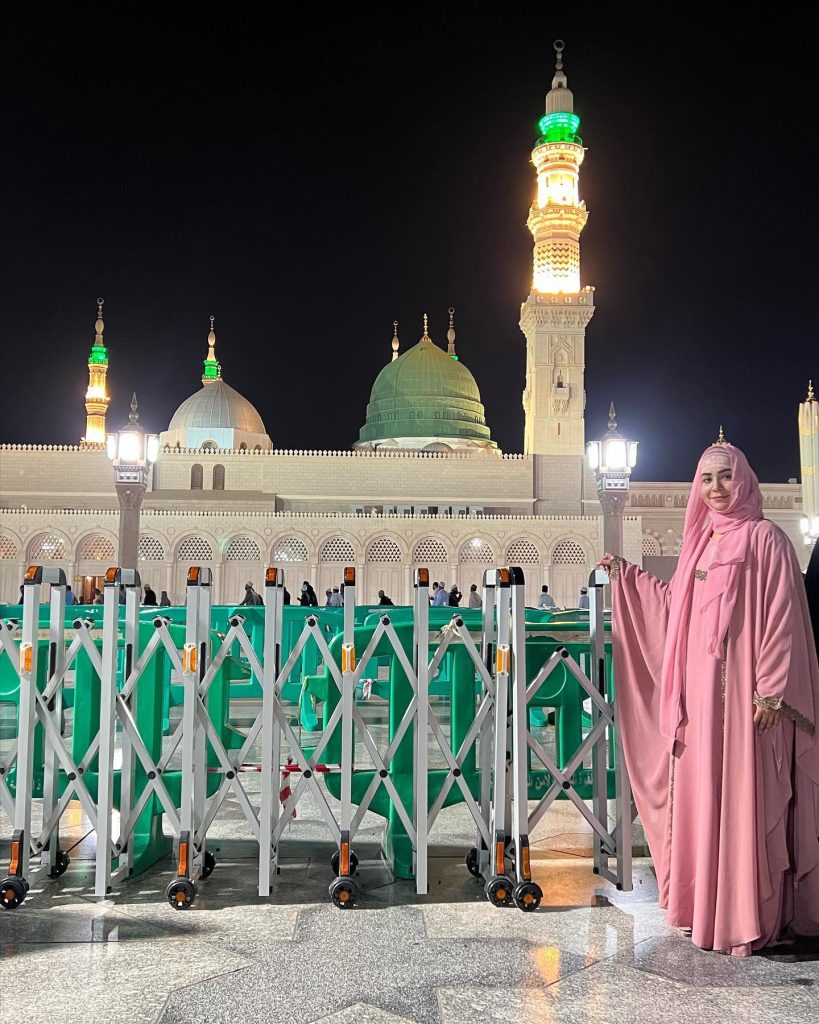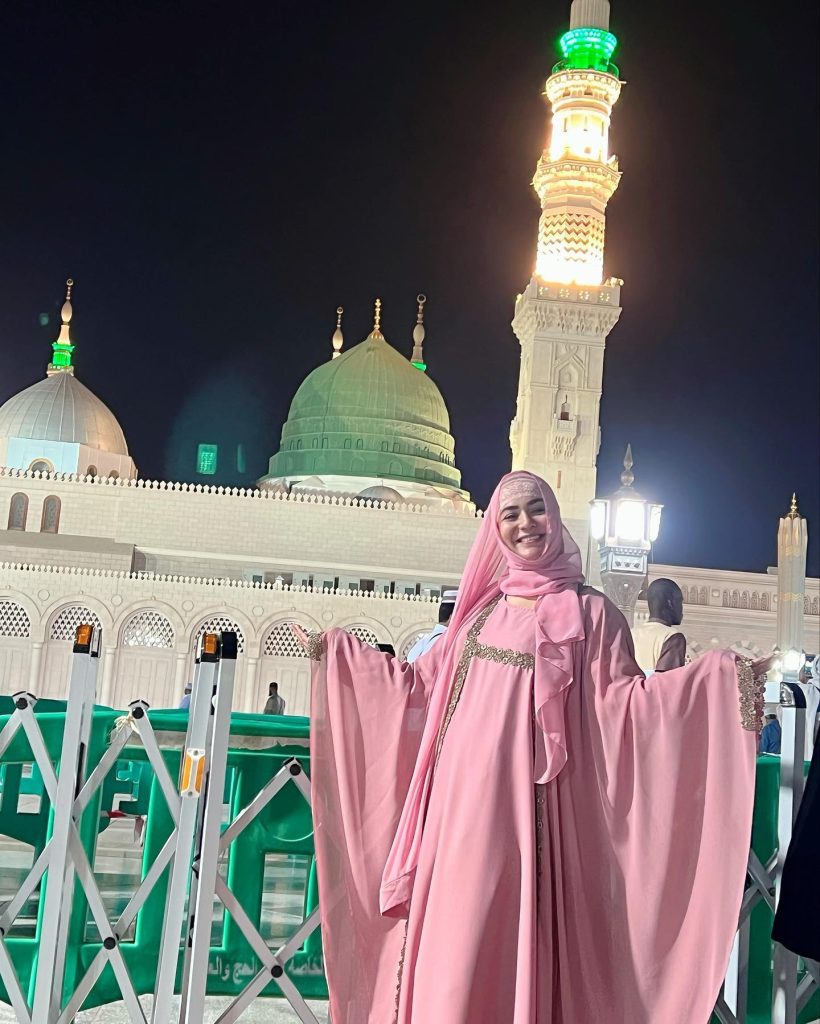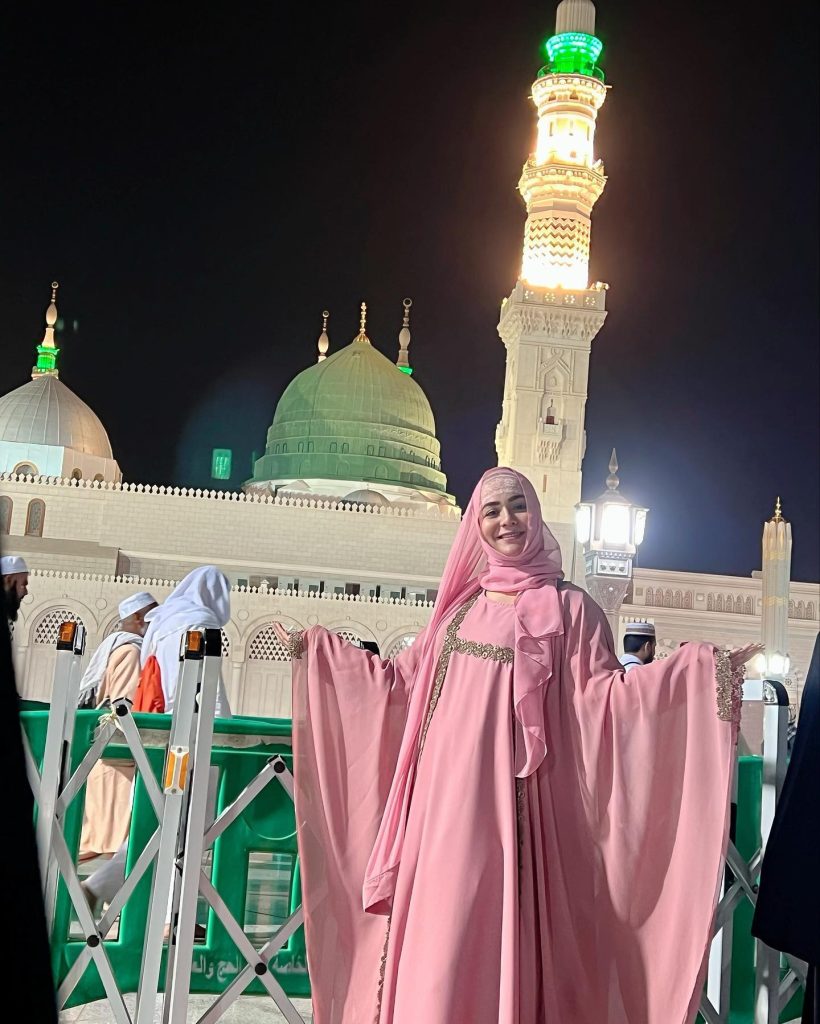 After seeing pictures netizens schooled her for her modelling and said that these celebrities go for photo shoots and modelling and they also said that her styling for Umrah is on point. They also caught her fake acrylic nails. Public said that one can't do Waddu while wearing fake nails, they said that there can't be an Umrah without Waddu, technically. One fan said it is logical that she's wearing nails so she can't perform Umrah with these nails. Fans said that actors only go to do modelling in front of Kaaba. Here are comments.