Khuda Aur Mohabbat 3 is one of the most popular dramas on-air these days and has been stealing the TRPs every time its new episode gets aired on the television. Khuda Aur Mohabbat Season 3 is Produced by Abdullah Kadwani and Asad Qureshi under 7th Sky Entertainment, Iqra Aziz and Feroze Khan are playing the main lead roles in the drama.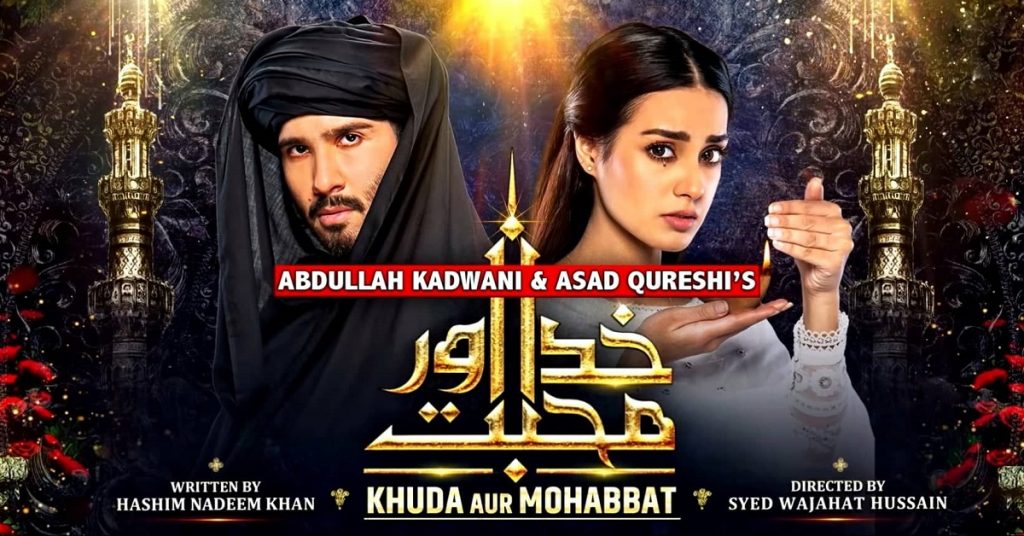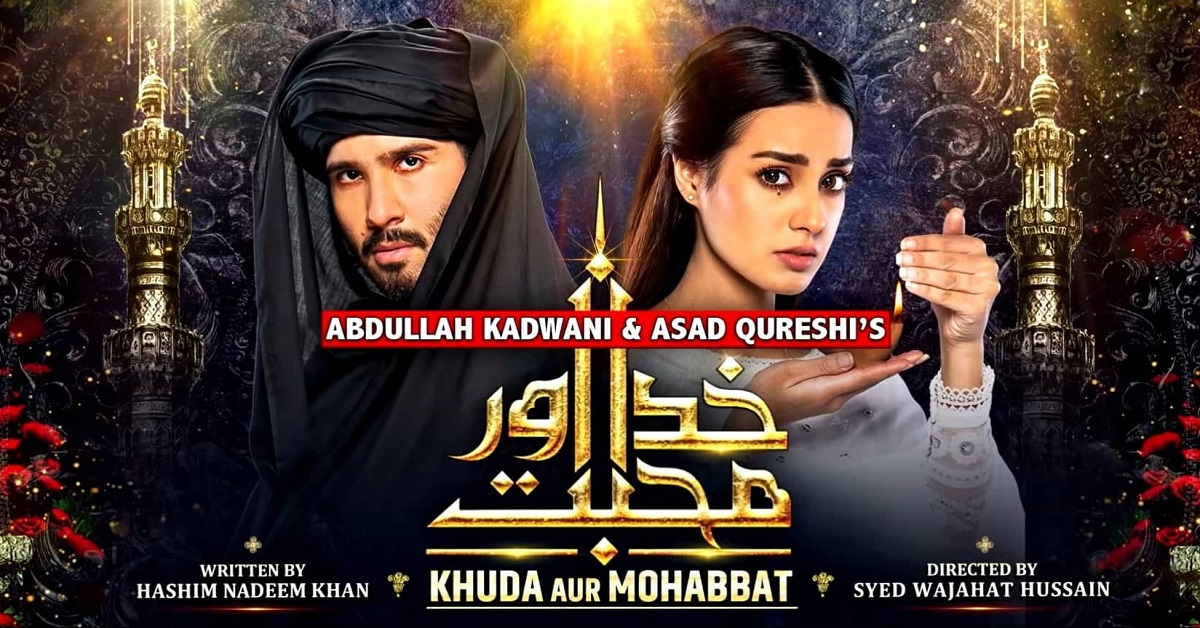 This week's episode of Khuda aur Mohabbat 3 has got more than 3 million views within 4 hours of its premiere on Youtube.
The Hashtag #KhudaAurMohabbat3 was also trending at number 4 on Twitter in Pakistan.


Let's have a look at the tweets posted by the fans for celebrating the drama as it trends on number 4 and to praise the performances in the recent episode of Khuda Aur Mohabbat.
What an emotional & intense episode it was! #KhudaAurMohabbat3#iqraaziz pic.twitter.com/dJbR9IWkrO

— Majeed yasinzai (@MajeedAmin6) April 30, 2021
#KhudaAurMohabbat3@ferozekhaan
This is a game changer yAr.
And love you sir.
Both are my favorite actors.#iqraaziz pic.twitter.com/Mp7fb9ZuKv

— محمد♥️ جہانزیب ریاض💕 (@jahanzaib482) April 30, 2021
We were supposed to trend. #KhudaAurMohabbat3 #FerozeKhan #iqraaziz https://t.co/v1K3polW6v

— Sundas (@Sundas_28) April 30, 2021
Can we appreciate this A1 performers…what a phenomenal job they done…❤️both are extra special in their characters… what a bomb chemistry between this firey leads💥…
This serial is gonna blockbuster 🔥
#Ferozekhan #iqraaziz #KhudaAurMohabbat3 pic.twitter.com/FtRm2WxYtJ

— Dr.Saqlain Akbar (@Daac_saaab) April 30, 2021
@1wajahathussain Someone please tell wajahat sir that you deserve an oscar fro your creativity scence in #KhudaAurMohabbat3 story is avrage but how you direct the drama its i juts says i,aam speechless .sir i,am looking forward you make seasons which can compete internationaly

— Danial kiani (@idank30) April 30, 2021
When they cried like babies 😭#KhudaAurMohabbat3 #FerozeKhan #IqraAziz https://t.co/o1Pmkav1Zz

— Sundas (@Sundas_28) April 30, 2021
– Such a treat to eyes watching this amazing serial #KhudaAurMohabbat3 🙌♥😍 pic.twitter.com/4H3pyBmvLG

— Umair (@Umairjappa) April 30, 2021
IK YOU'RE OBSESSED WITH #KhudaAurMohabbat3 🤩❤️ pic.twitter.com/uAIrn3ra6W

— FerozEmpire 🖤 (@ferozempire_) April 30, 2021
Ahh Man , No one can Match Iqra's Acting. She is absolutely brilliant #KhudaAurMohabbat3 pic.twitter.com/QbyyE6iNhZ

— SHEHZAD KHAN🇵🇰 (@Shehzadk24) April 30, 2021
Ahh Man , No one can Match Iqra's Acting. She is absolutely brilliant #KhudaAurMohabbat3 pic.twitter.com/QbyyE6iNhZ

— SHEHZAD KHAN🇵🇰 (@Shehzadk24) April 30, 2021
This scene broke my heart as the tear escaping her eye is the pain that she can't express to her family 💔💔 #KhudaAurMohabbat3 #IqraAziz pic.twitter.com/CRtD2KpL88

— is (@ferozexiqra) April 30, 2021
Top Class Episode#KhudaAurMohabbat3 pic.twitter.com/0ZG2wqTbYU

— SHEHZAD KHAN🇵🇰 (@Shehzadk24) April 30, 2021
This drama is far better than mere pass tum hu.👌
Who agree?#KhudaAurMohabbat3 pic.twitter.com/7bpW8N9FfH

— Abdullah Adi (@im_engineer11) April 30, 2021
Farhad aur mahi ki baatein to dilon ki thi❤️par lafzo ki dhokebaazi ban gayi💌…dil mein to kuch aur hi tha par jubaan se apni mohabbat ko naap rahe thhe💔 #FerozeKhan #iqraaziz #KhudaAurMohabbat3 pic.twitter.com/rXJCY7wSod

— M🥀 (@iammantaa) April 30, 2021
#KhudaAurMohabbat3 's FIRST RULE !

STOP COMPARING IT WITH OTHER SEASONS.
IF YOU WANNA DO SO! PLEASE LEAVE ✌🏻NO ONE'S GONNA STOP YOU AND NO ONE'S FORCING YOU TO WATCH IT.

KAM3 dekhne wale bohat hai❤️

— FerozEmpire 🖤 (@ferozempire_) April 30, 2021