Maria B has been making headlines today after speaking up on a transgender Mehrub Moiz Awan, who was invited into a private school for a TED Talk, the children of the ISL school abandoned him to speak up on the event because of his independently liberal thoughts.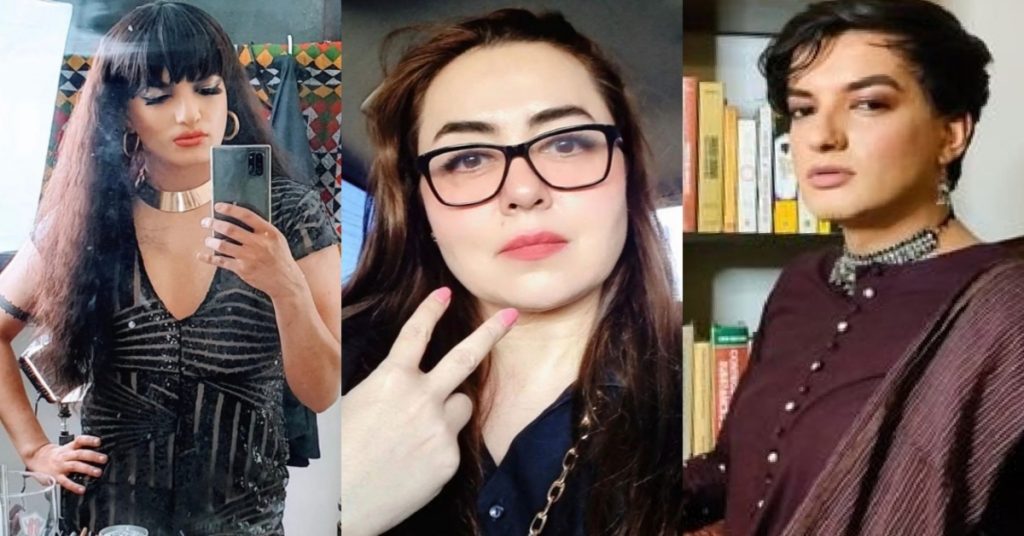 After hearing about the school banning Mehrub Moiz Awan from speaking up on TED Talk Event, Maria B took her stance on her Instagram, earlier today. She said, "WELL DONE ISL SCHOOL!!! MY KIDS ARE AT ISL. AND WE AS PARENTS WILL DECIDE WHO REAL ROLE MODELS ARE FOR OUR KIDS". She further elaborated to the people about who Mehrub Moiz Awan is and also clarified that she loves the transgender community but he is not the trans person and is a man who is transitioning into woman. Have a look at what she said!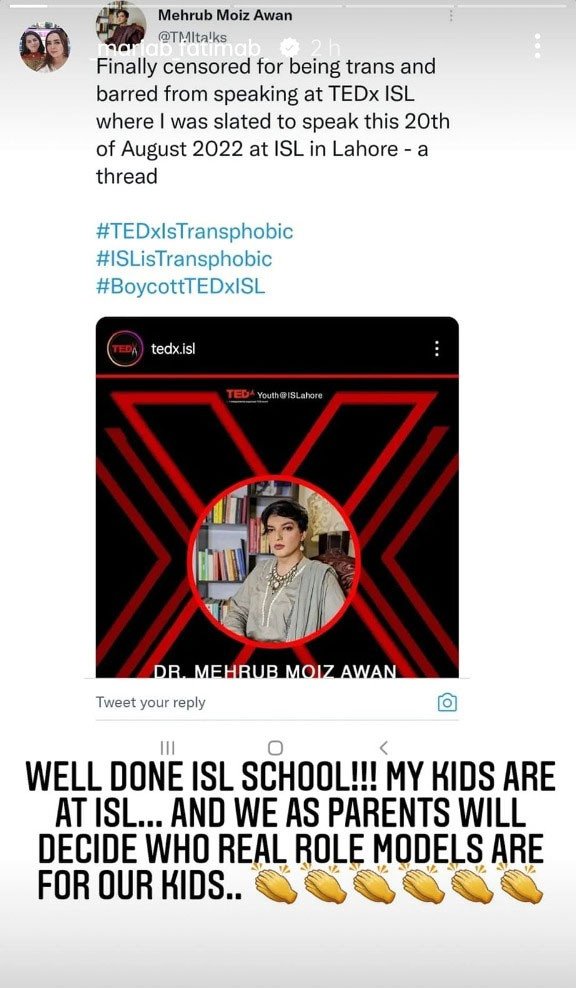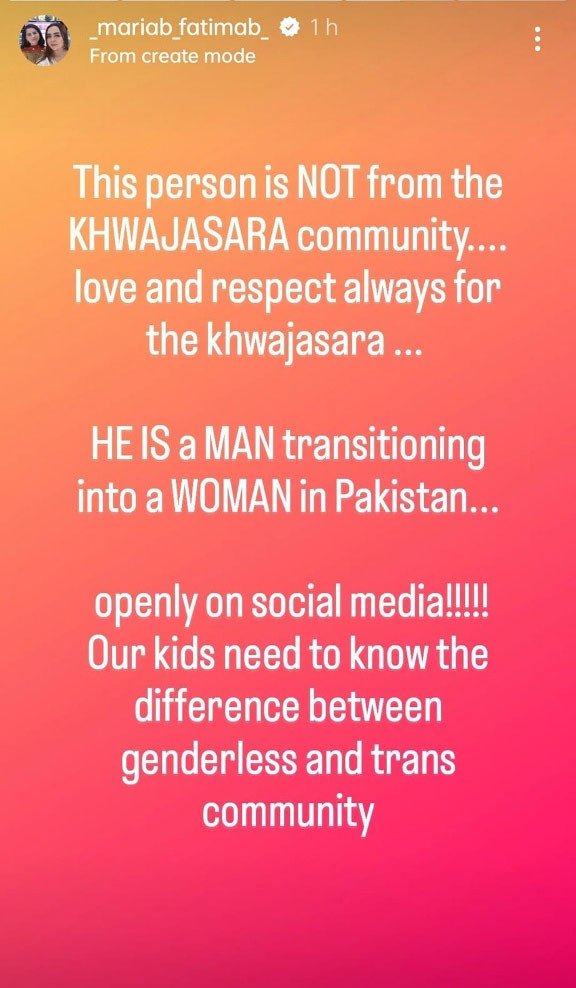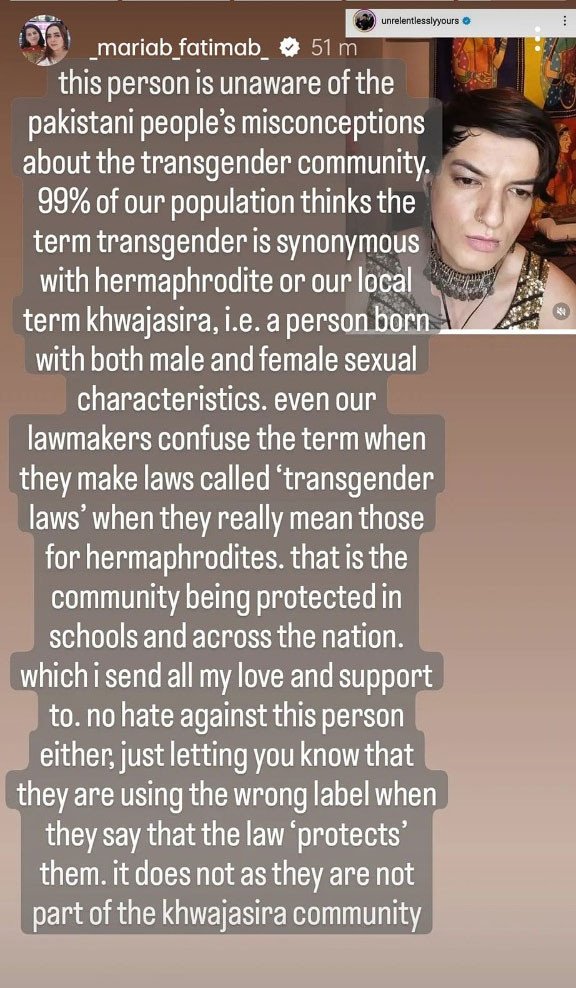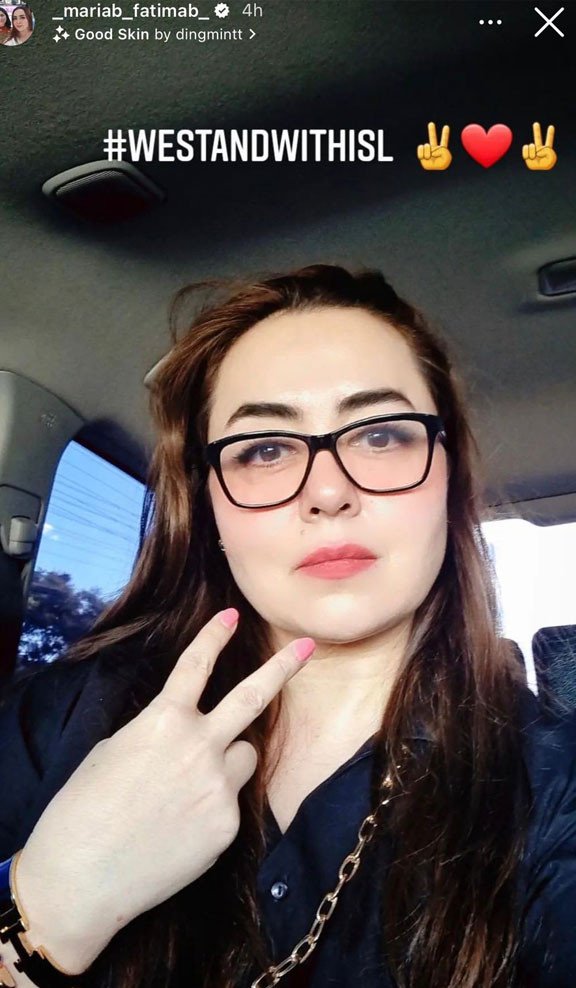 Well, this was taken contrarily by the people of different mindsets but the majority of Pakistani community has come into the support of Maria B. They are praising her for speaking up on the issue, many said that they had already blocked Mehrub Moiz Awan quietly but had no guts to speak up like Maria B. One twitter user said that he will start a fandom for Maria B after her courageous act. Fans said that she spoke what Islam says and she has earned respect and support of all Pakistanis except for the liberals. One twitter user wrote, "Maria B is absolutely right. Transgenders are not equal to hermaphrodites. While, people like him (Moiz) are psychos who felt something & changed their genders. This is Haram and punishable in Islam and in Pakistan constitution". Another user wrote the praising note for Maria B, "Maria B for once spoke the truth. She wanted to protect her kids from this lgbtq guy. But all the woke liberals and elite lost their minds over it that how someone from their class dare say all that. This woman has my immense respect for this. May Allah bless her". Here are all the praising tweets.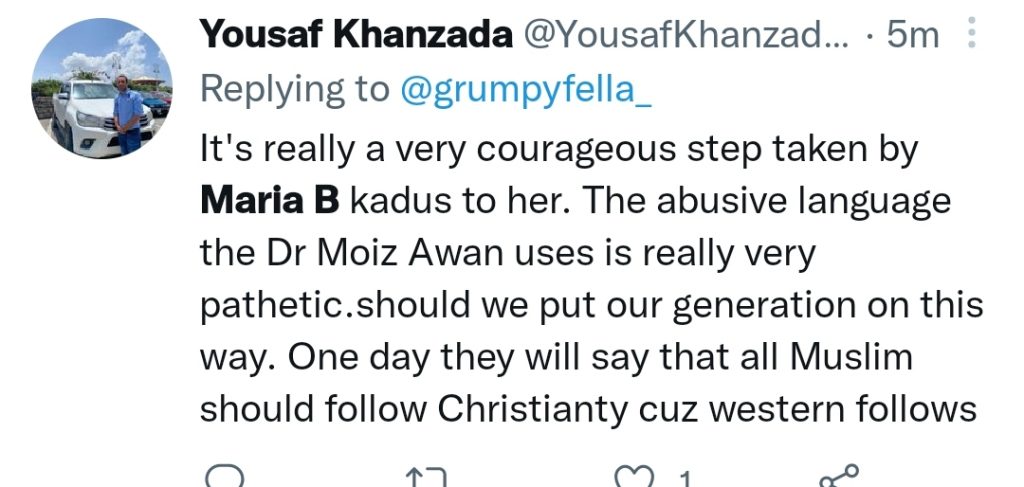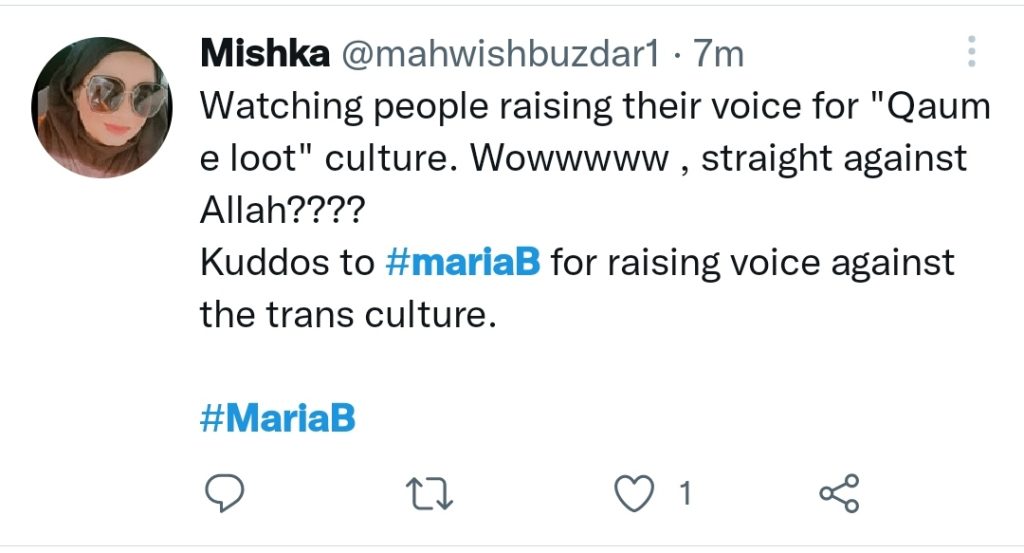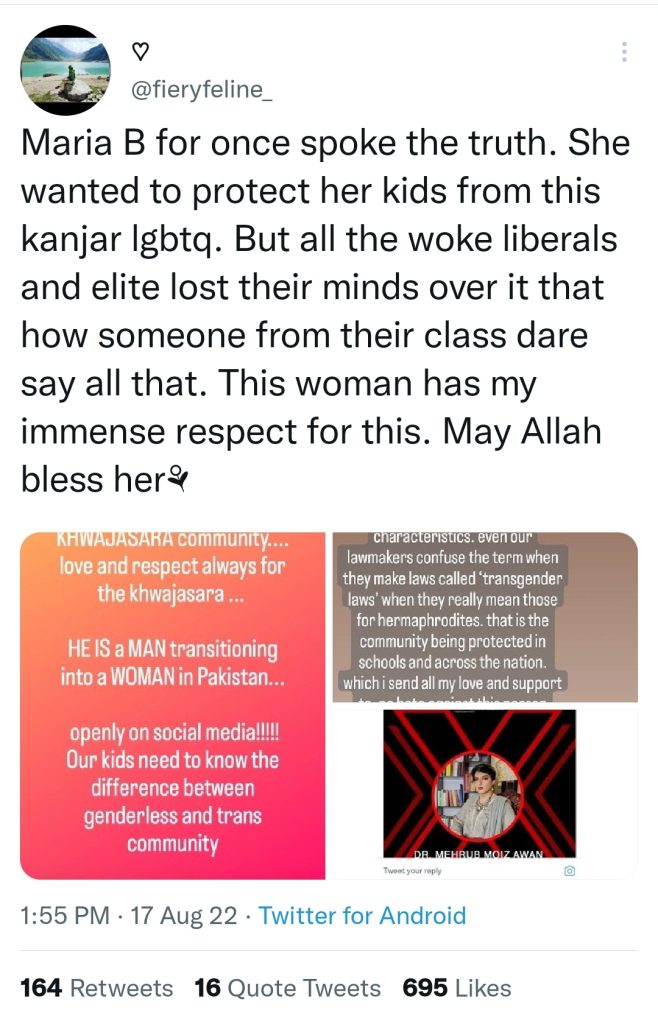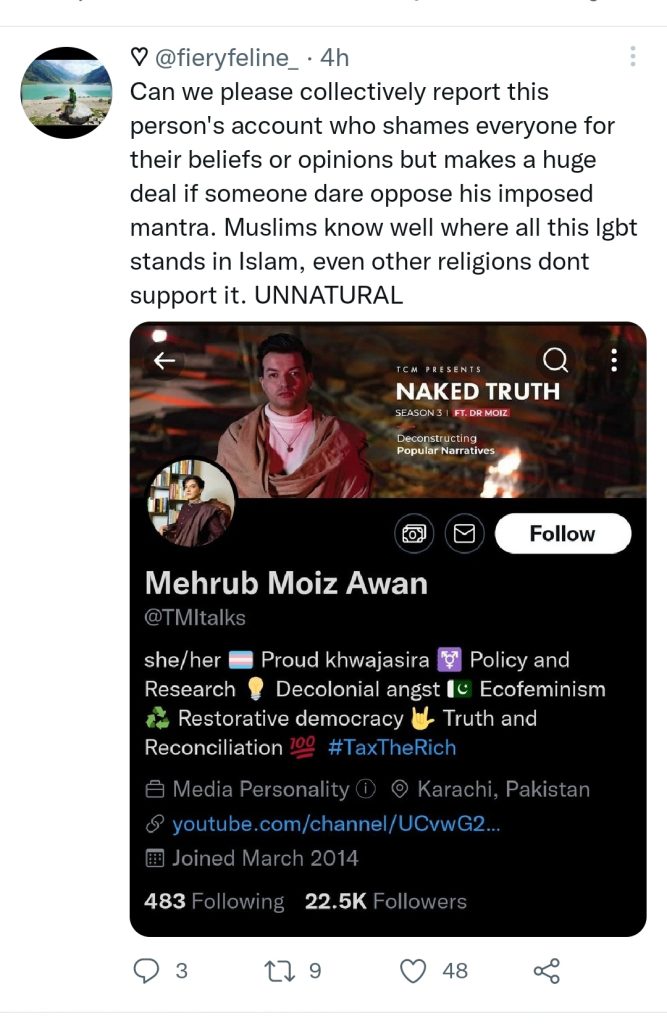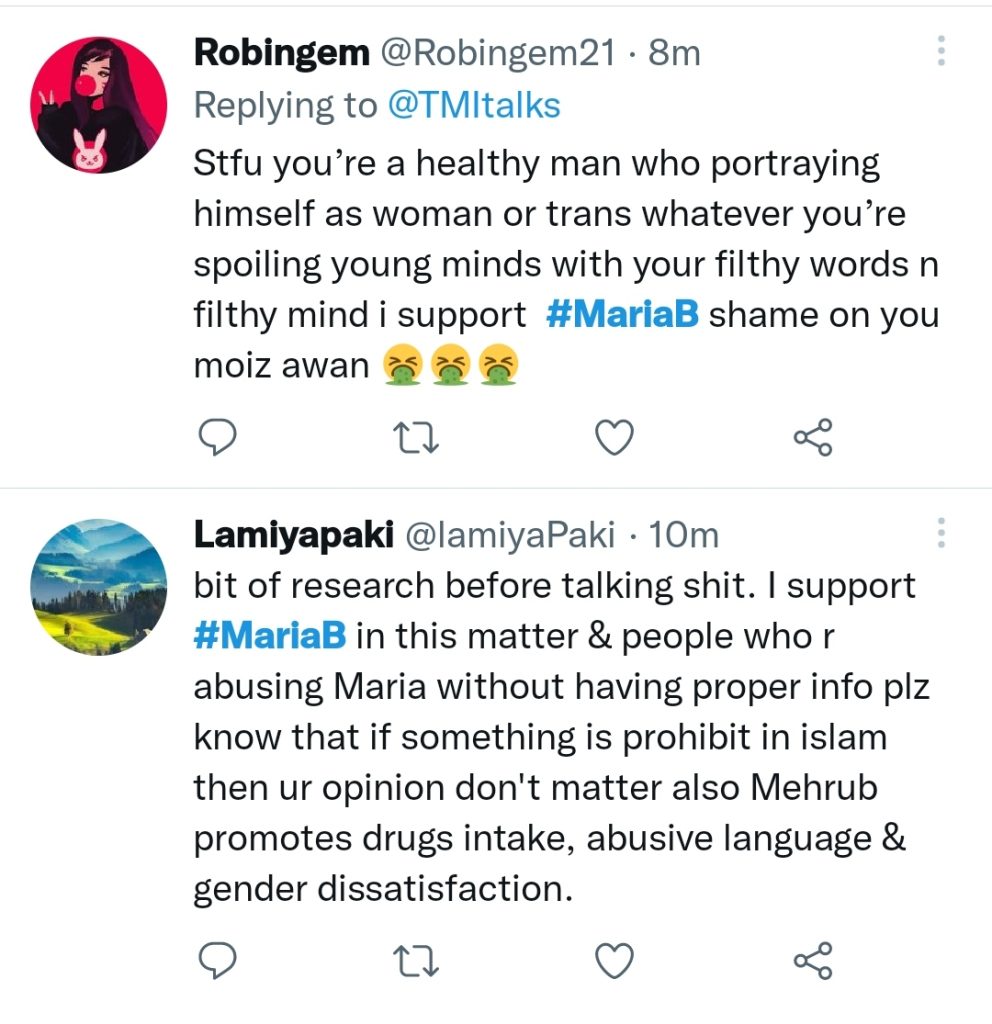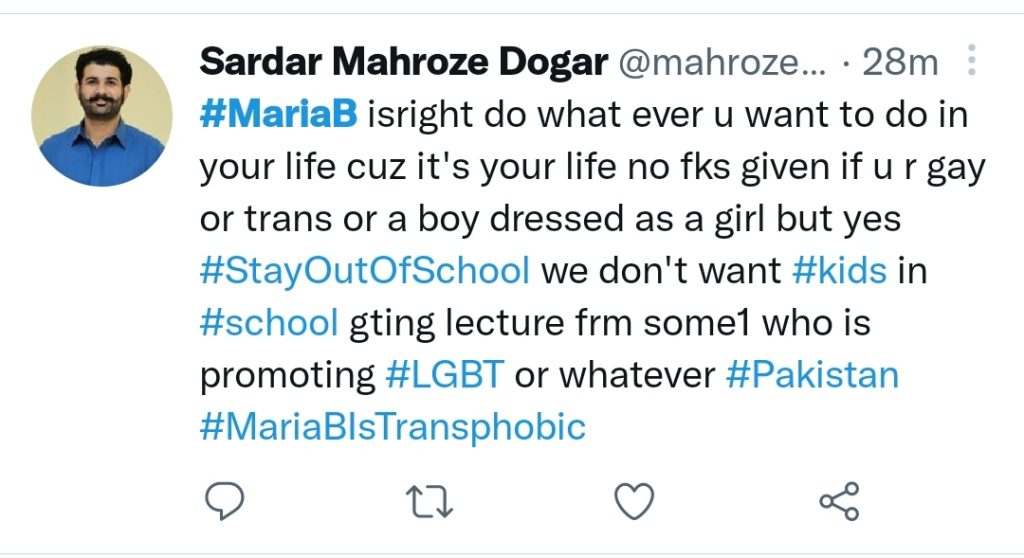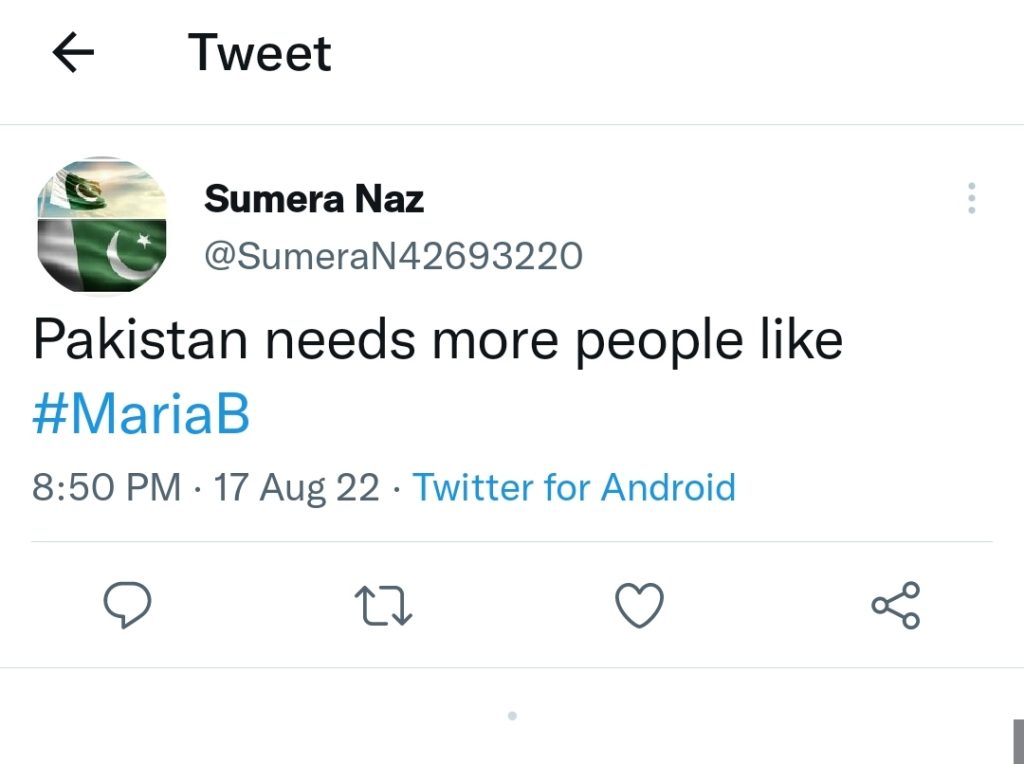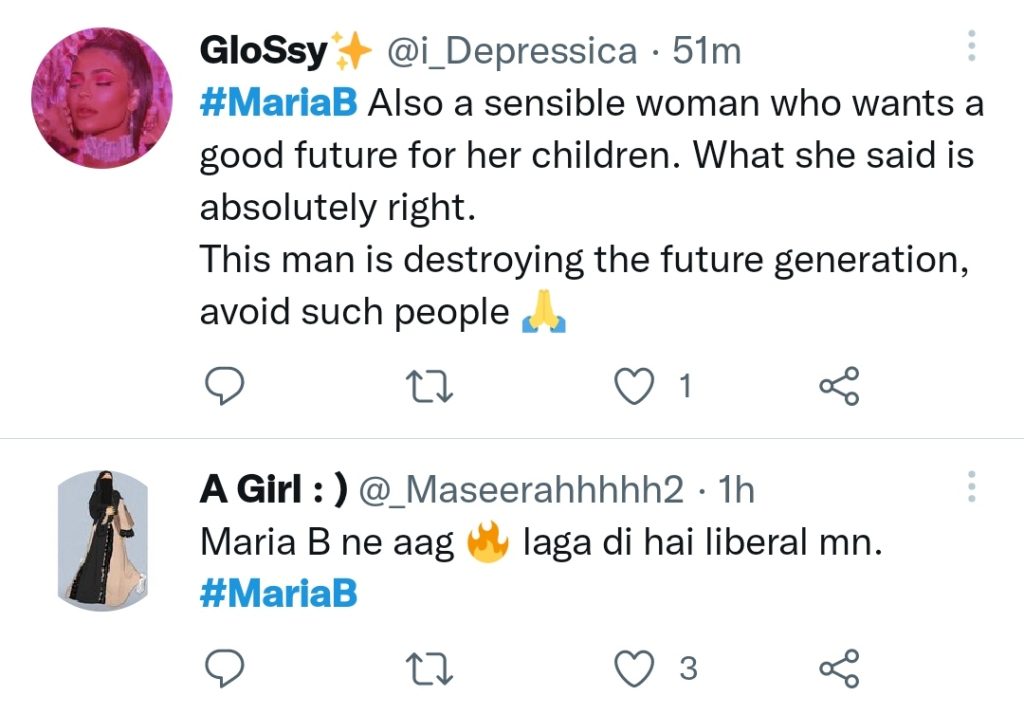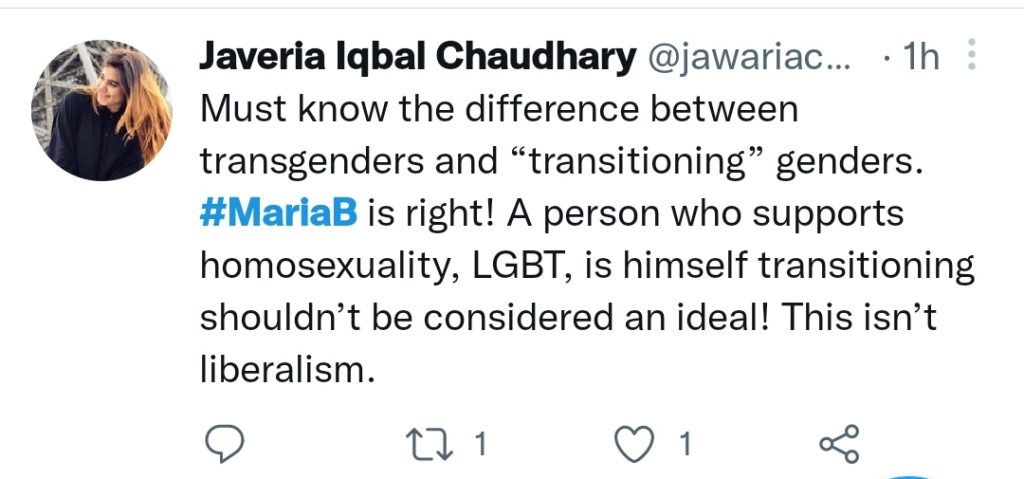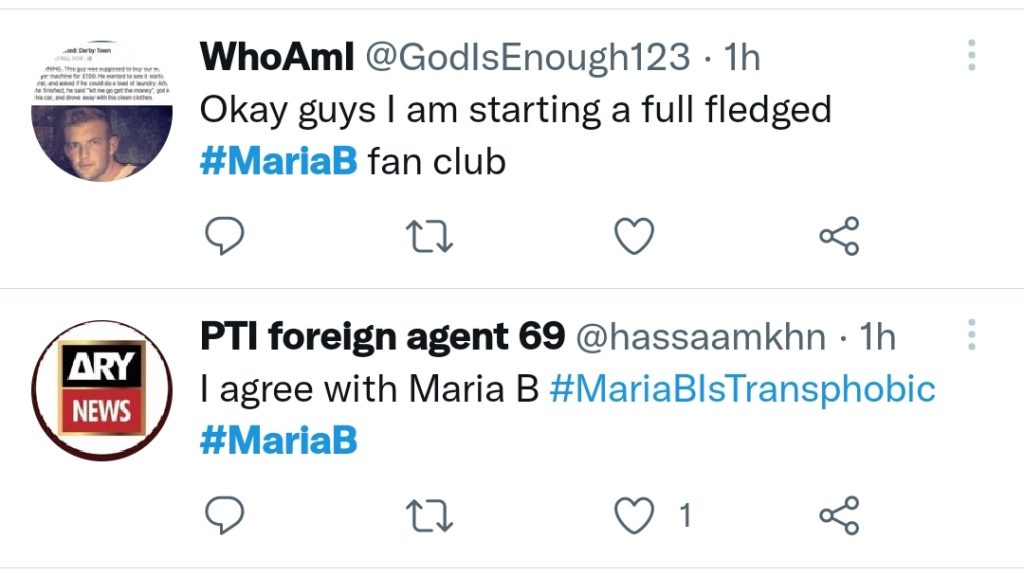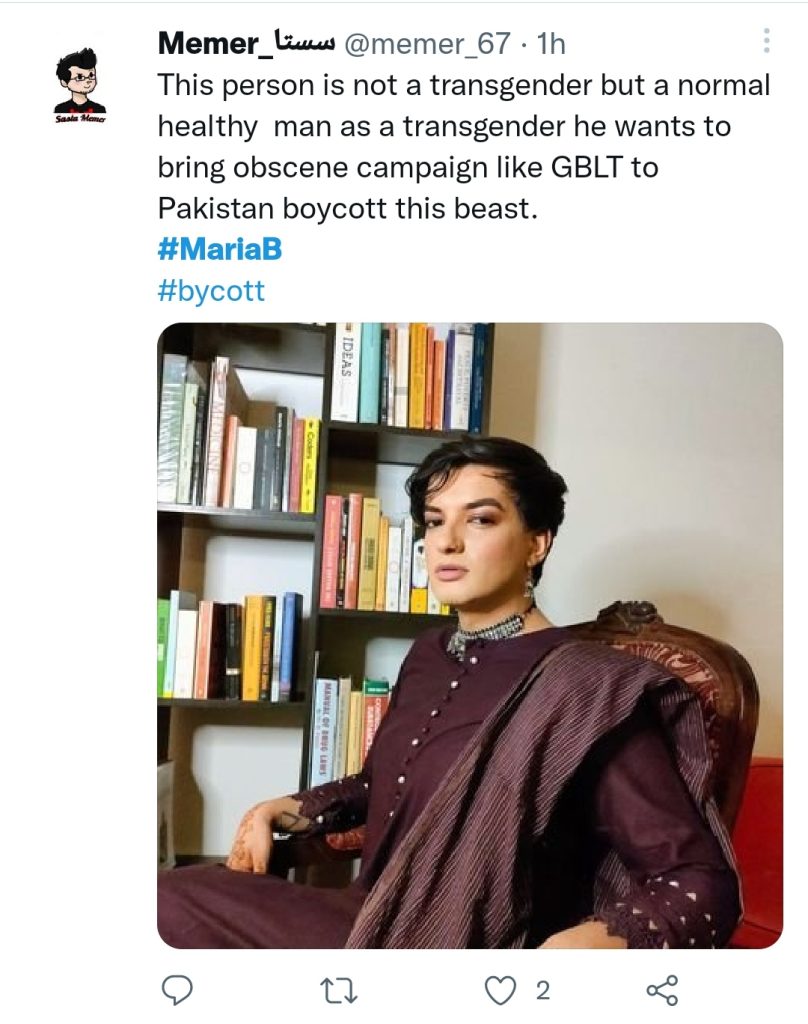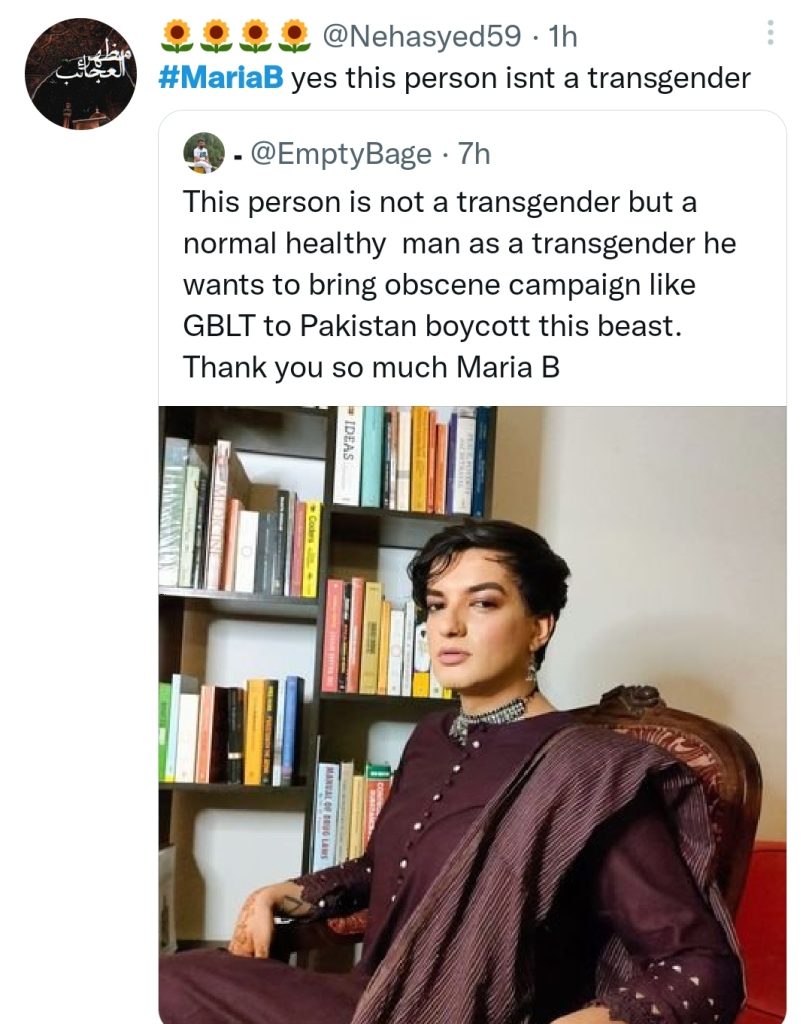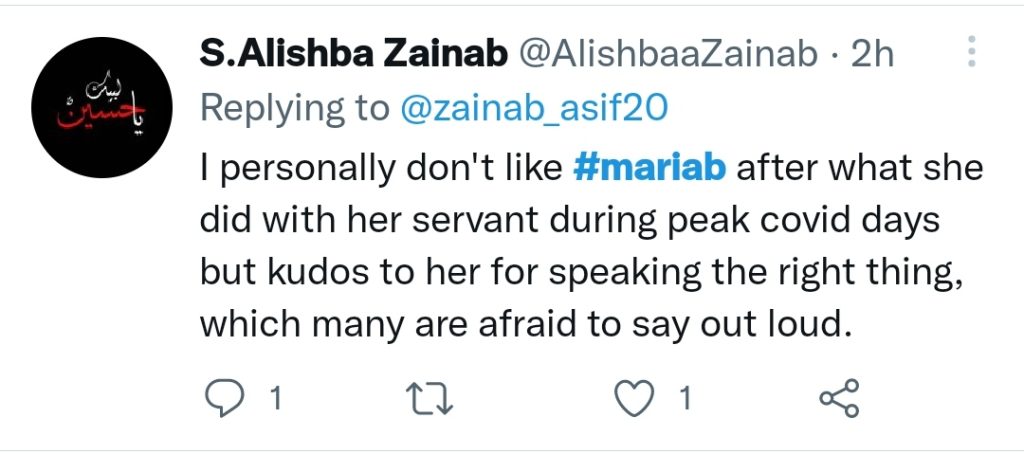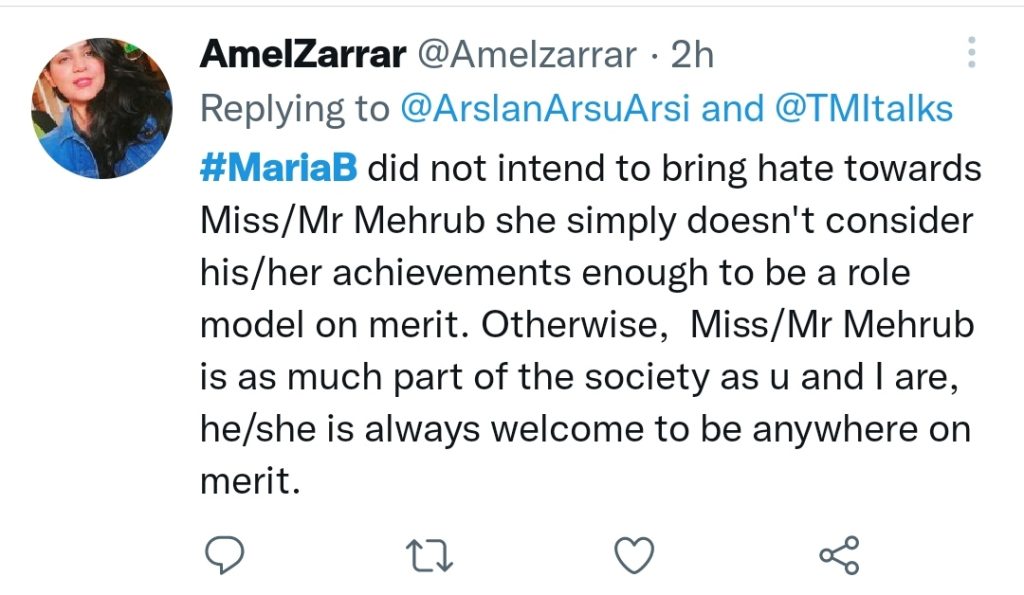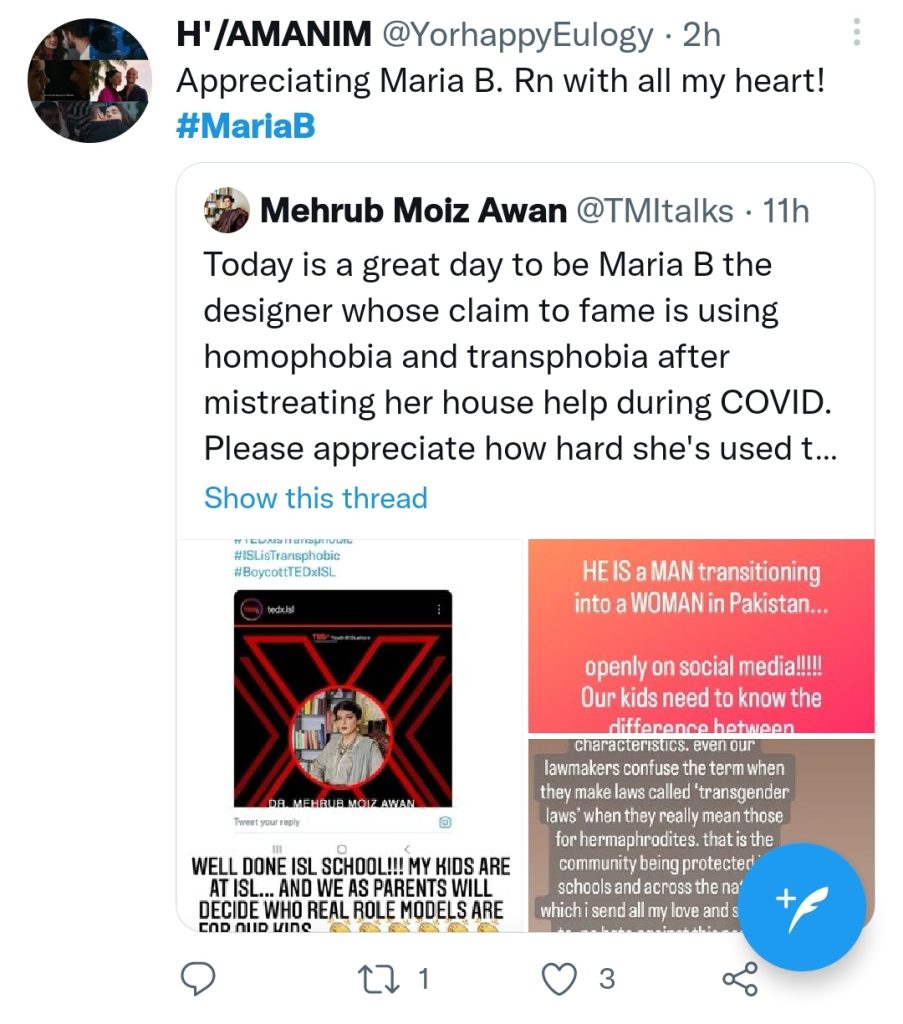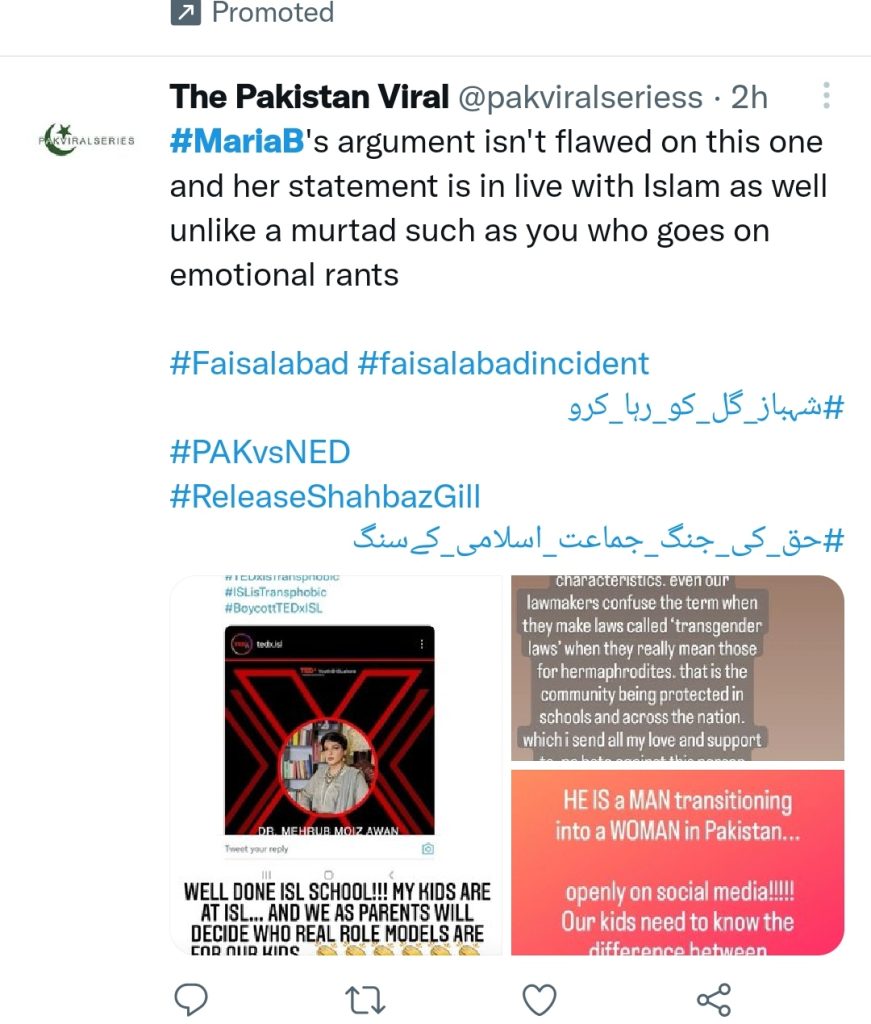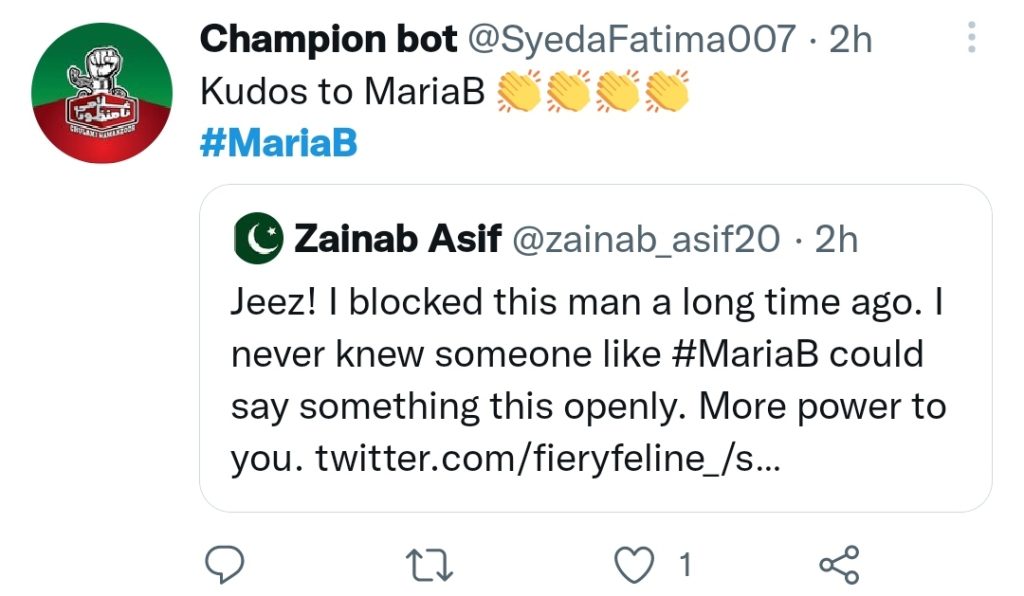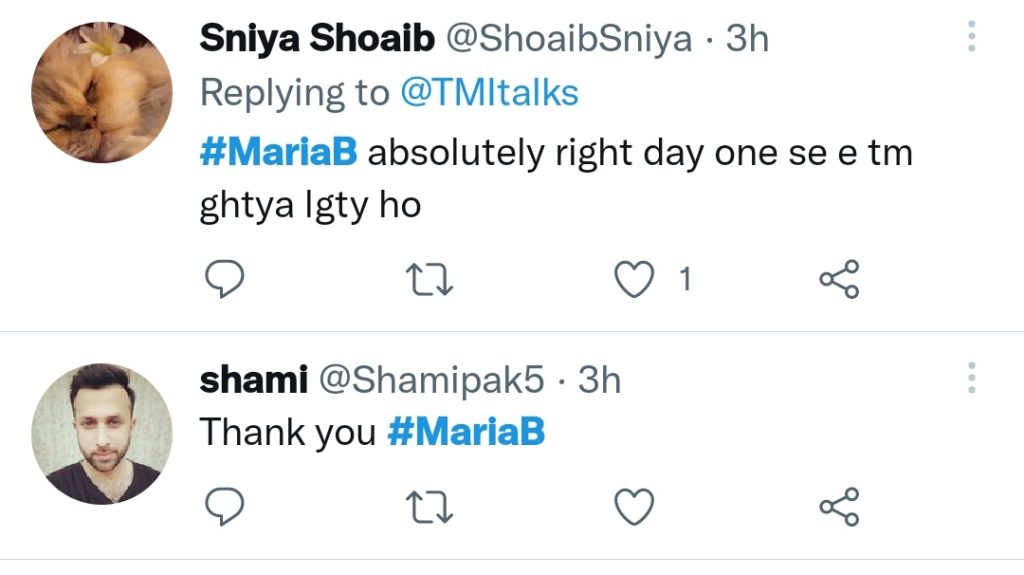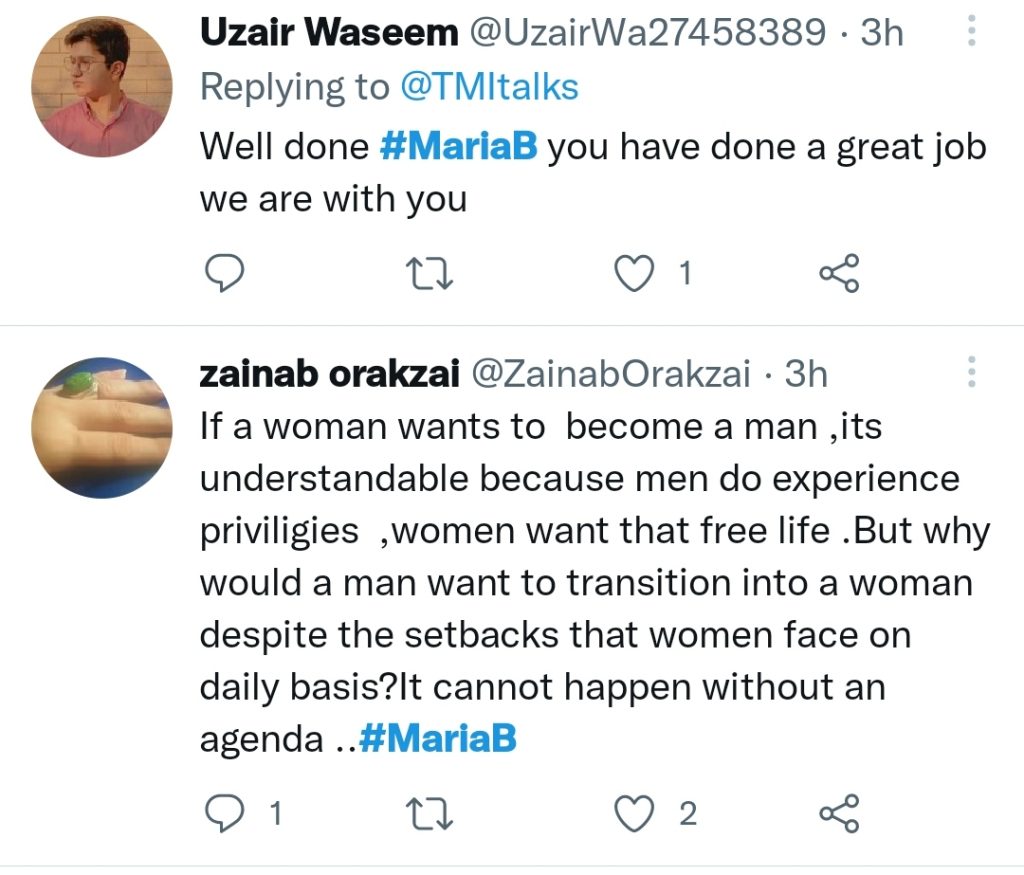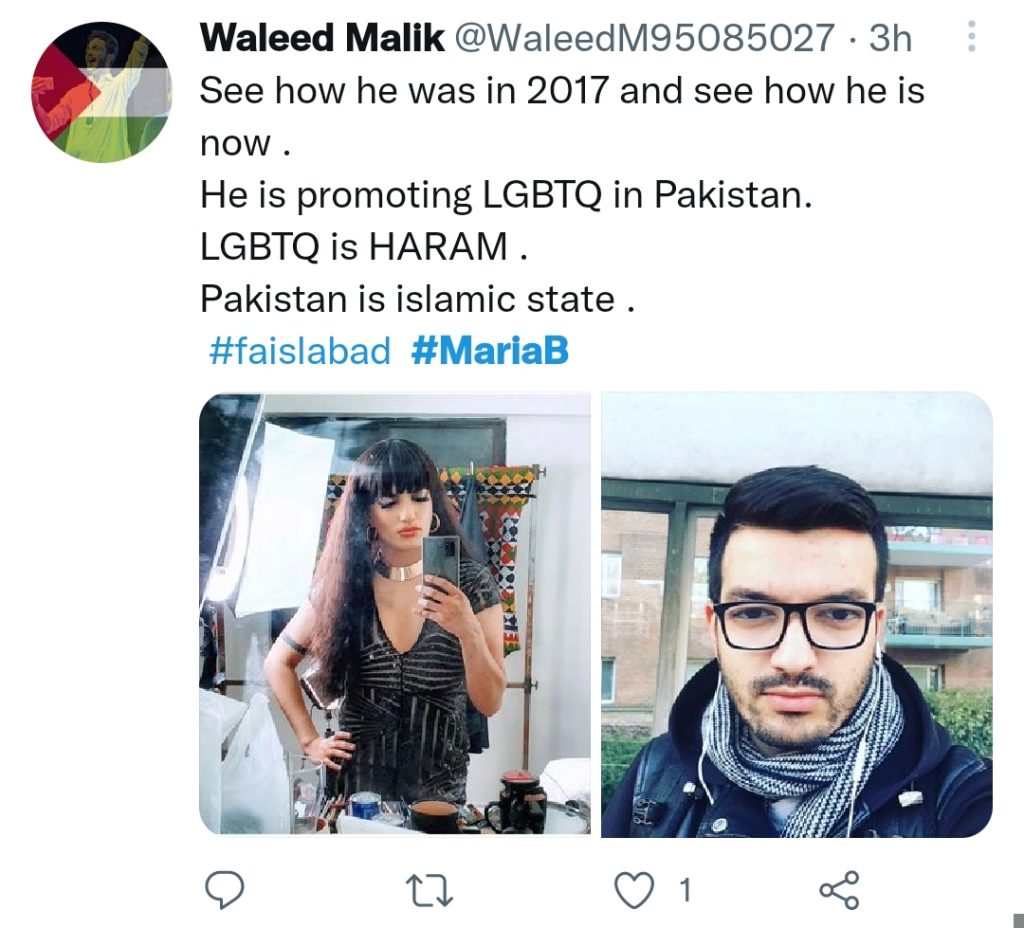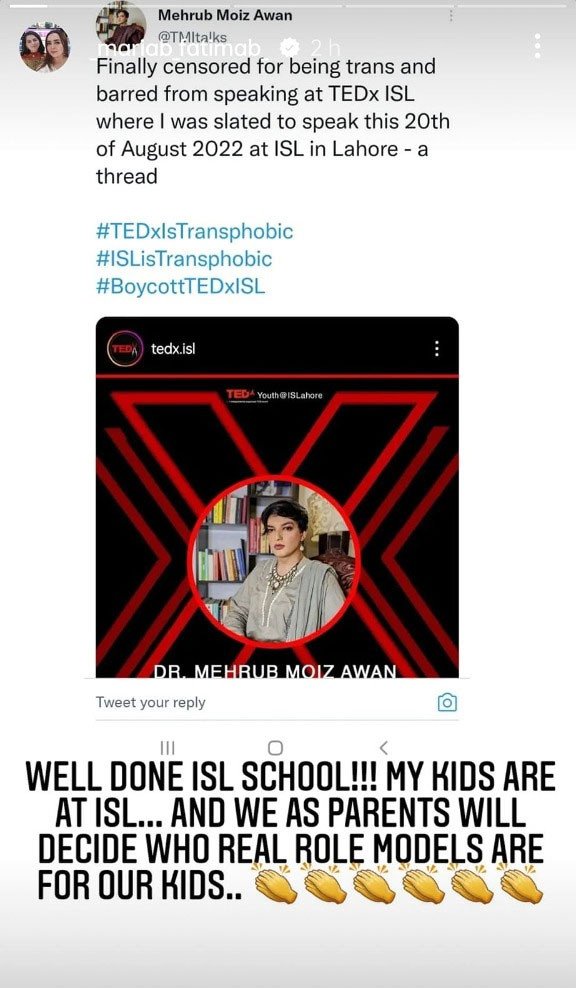 Well, in actors, Ushna Shah and Urwa have spoken up in support of Mehrub Moiz Awan but public schooled them and said that they should do a little research before opening the mouth, they said that like Hira Mani, they didn't know him and speaking up in his favor, they said that he wasn't banned for being trans but for being on an agenda of LGBTQ. Here are their posts.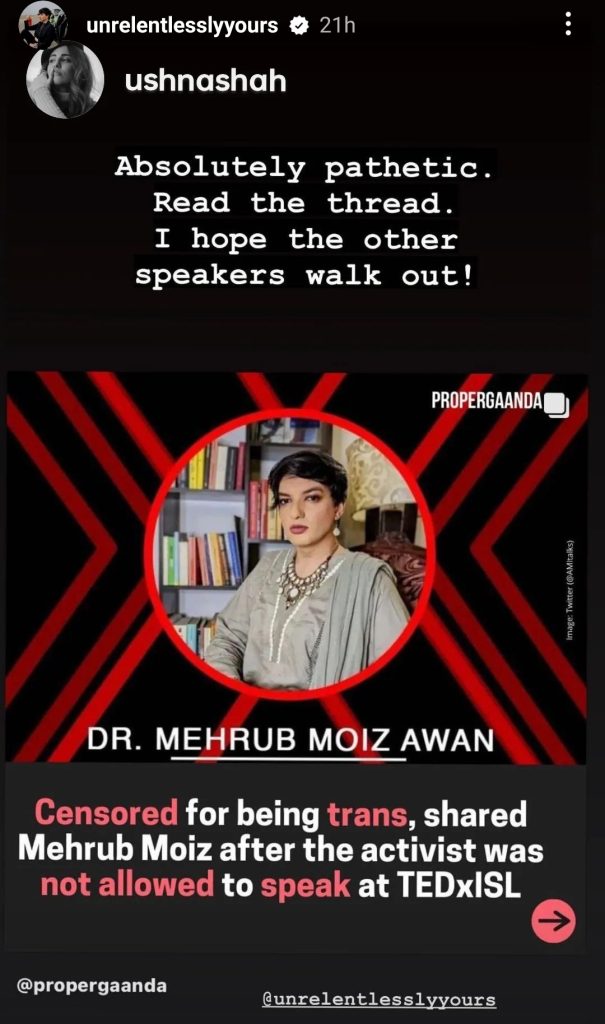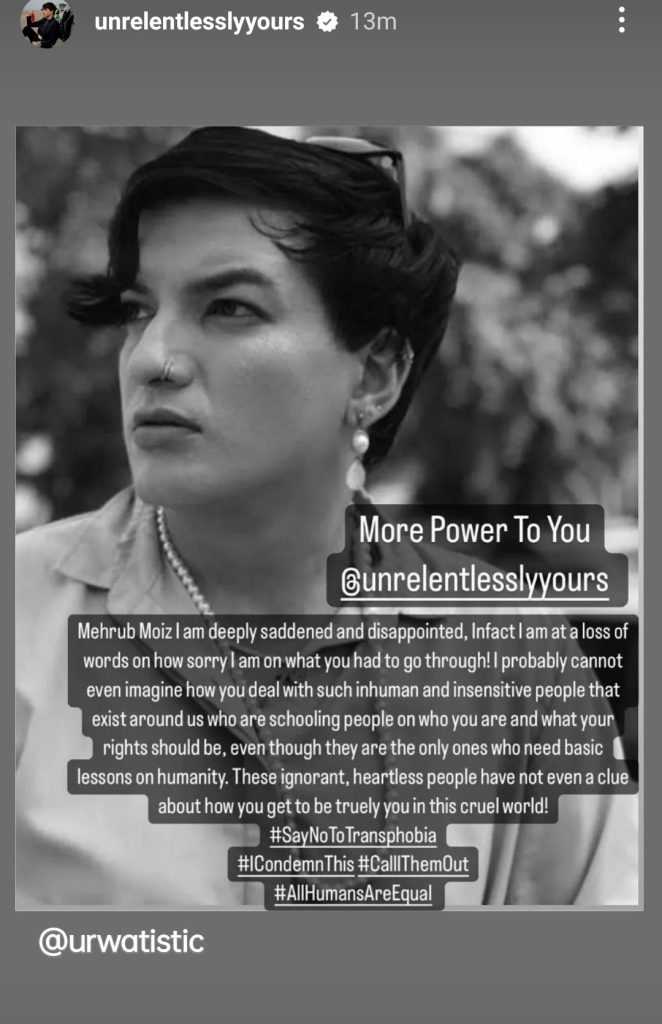 Here are public comments under Ushna Shah and Urwa Hocane's posts.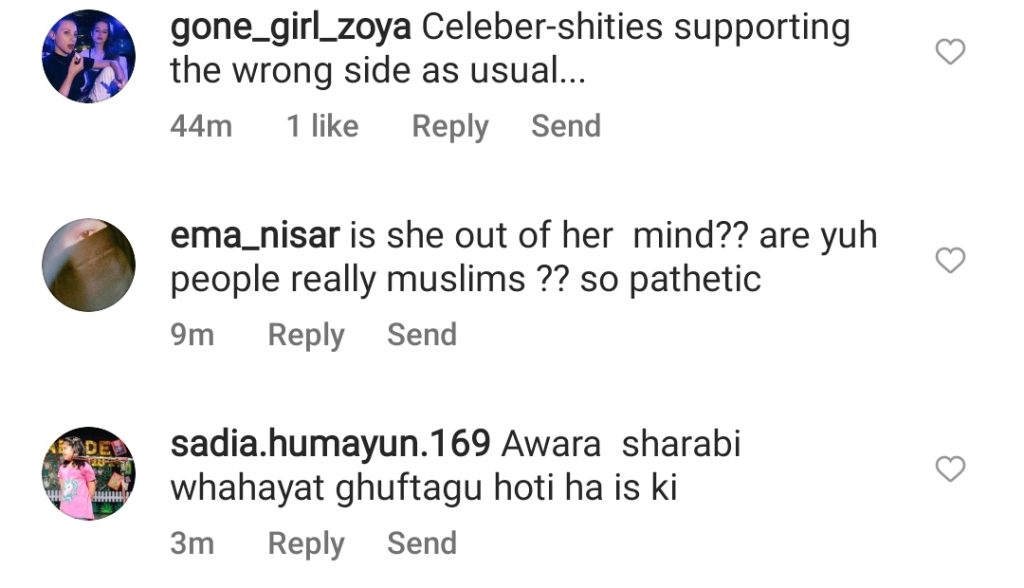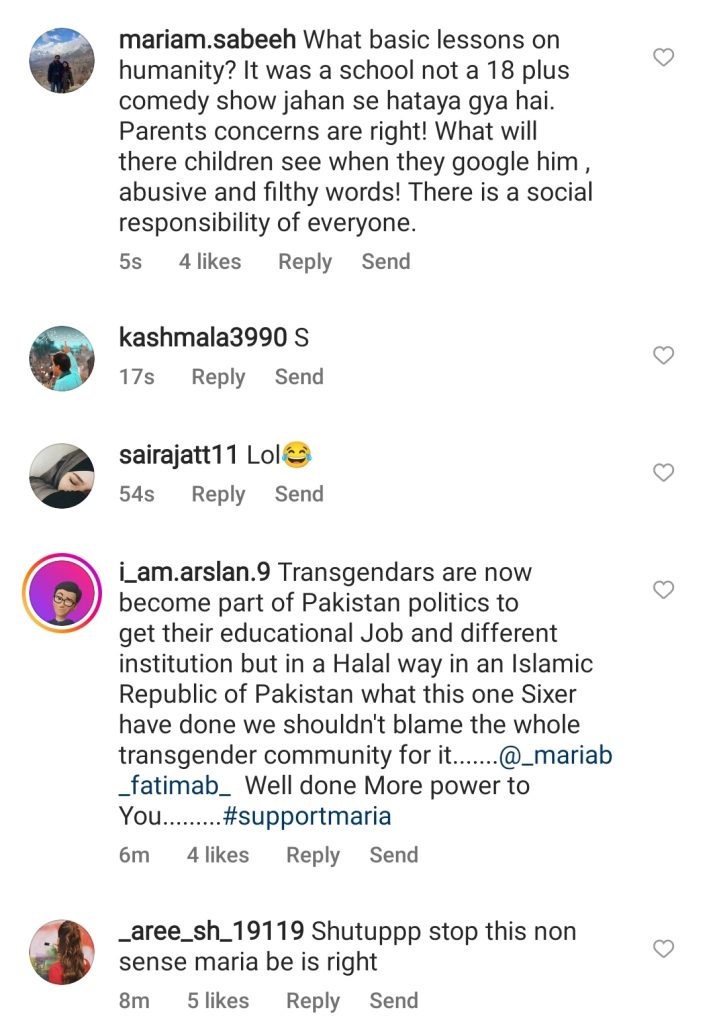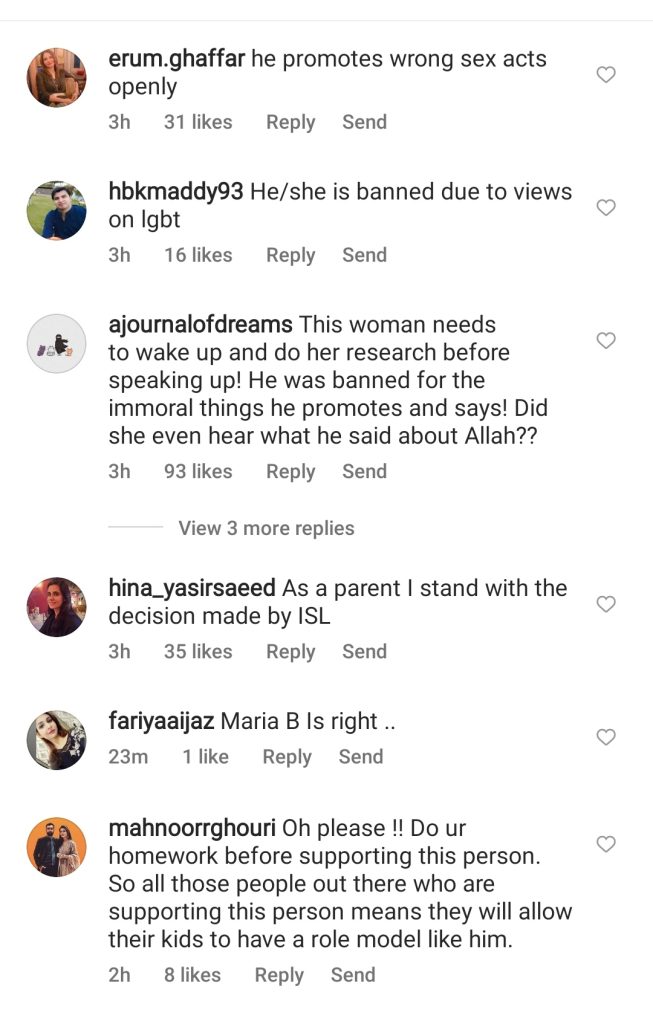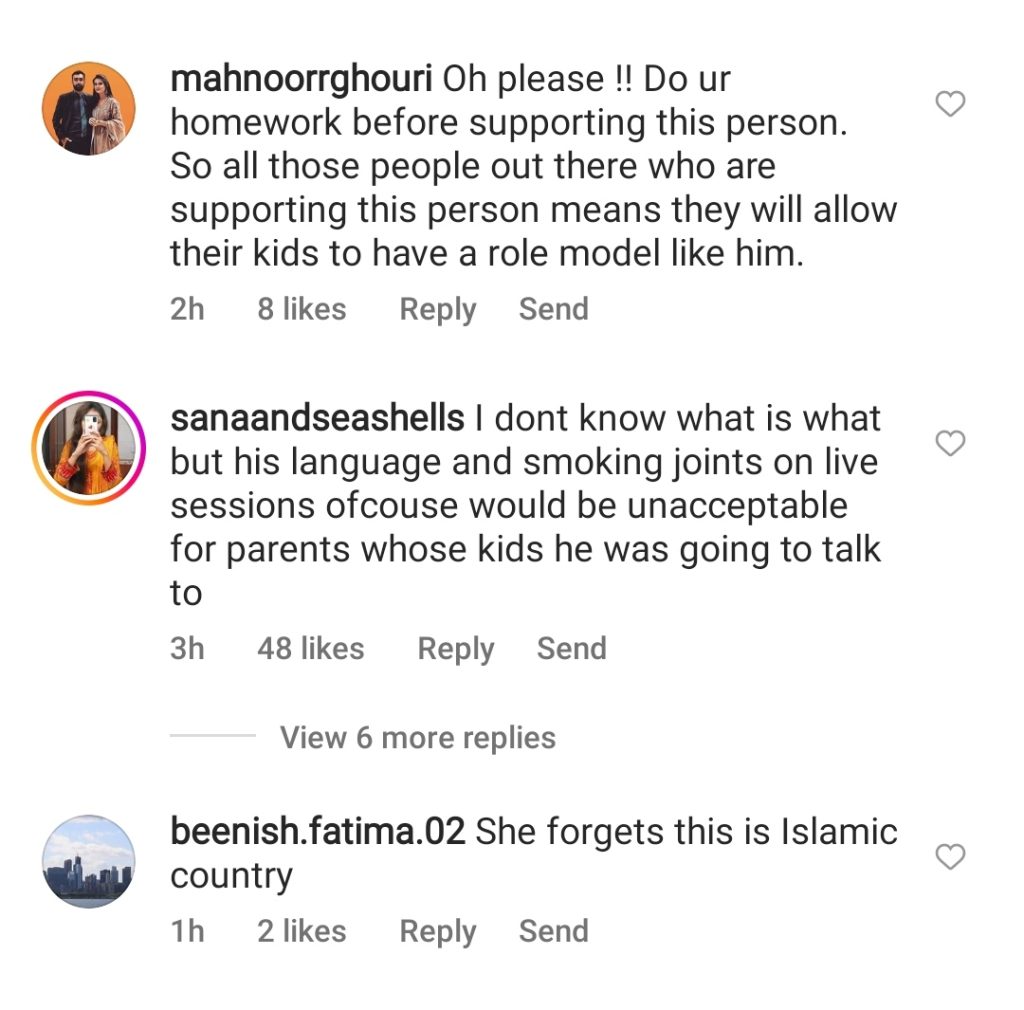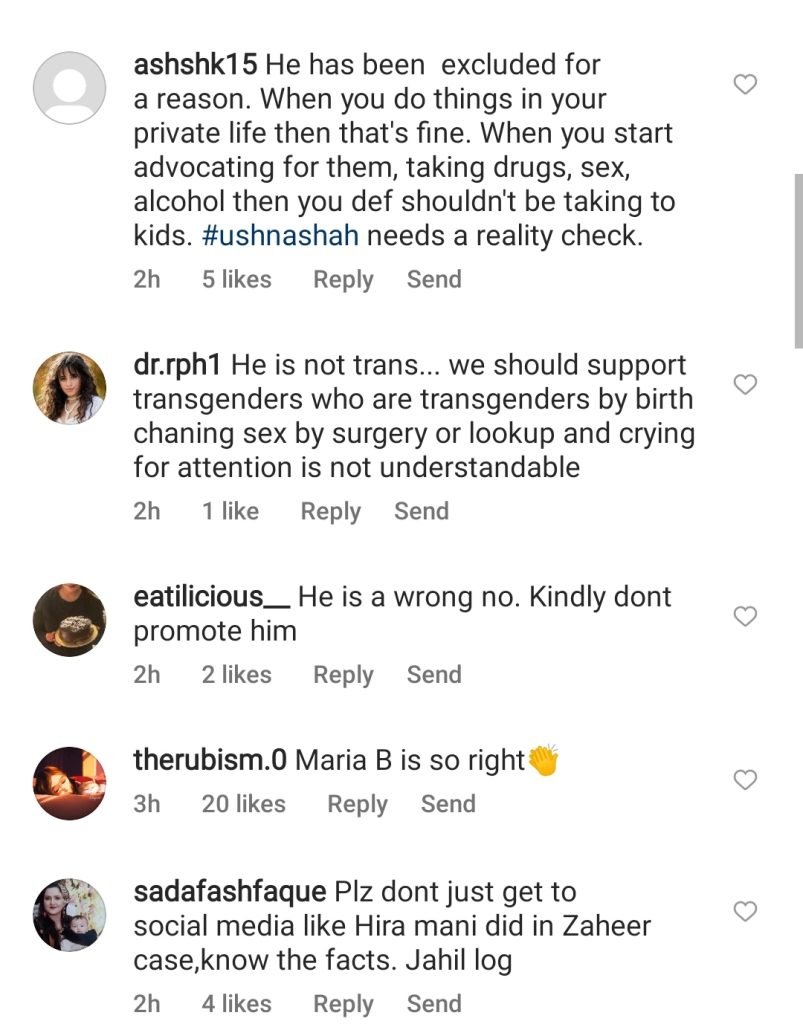 Mehrub Moiz Awan is also calling out Maria B for a lot of her previous controversial things. Here are a few of his posts.